Former captain Arjuna Ranatunga slammed his cricket Board and government's decision to allow Lankan players to participate in the IPL, terming it an endorsement of human rights abuse charges against Sri Lanka.
"What most people seem to ignore is that both Jayalalithaa and Karunanidhi are wanting to stop Sri Lankans playing in Tamil Nadu because they accuse Sri Lanka of human rights violations. So playing in other (Indian) states while skipping Tamil Nadu is an endorsement of human rights allegations against our country," Ranatunga said.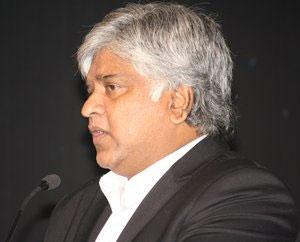 "Players must be made aware of this as the world will say that Sri Lankan IPL players have unwittingly endorsed the human rights violation charges," he said.
Ranatunga charged both the Tamil Nadu leaders of playing politics with sport.
"They were never concerned about the welfare of north and east (Sri Lankan) Tamils other than at times of elections in Tamil Nadu," Ranatunga said.
He was also critical of the attitude of IPL organisers towards the issue.
"They are willing to play in South India without the Sri Lankan players. This is nothing but action destroying the Sri Lankan player identity," Ranatunga said.
Ranatunga's comments came as the government allowed the 13 players to appear for IPL franchises subject to skipping matches in Chennai.
Ranatunga had slammed IPL Governing Council's decision to withdraw Sri Lankan cricketers from Chennai matches of the tournament and had asked the players to opt out of the entire high-profile event beginning April 3.