He captained Deccan Chargers for three seasons, guiding them to the IPL trophy once before being bought by Kings XI Punjab and Adam Gilchrist says someone in his former franchise has been making "bad" comments about him ever since he left.
Gilchrist (61) and Paul Valthaty (75) combined to guide the Kings XI Punjab to a comprehensive eight-wicket win over Deccan Chargers on Saturday.
"I had three wonderful years with Deccan Chargers and it was a particularly sweet victory today. Because I must admit that I had been a little bit disappointed with some comments I heard from one person within the franchise (Chargers)," the former Australian wicketkeeper said after the match.
"It (comments) had been brought to my attention that someone had been saying a few things about me. I'm not going to elaborate on who or what it was. But everyone else in the franchise has been wonderful and it (comments) was disappointing to hear that," he added.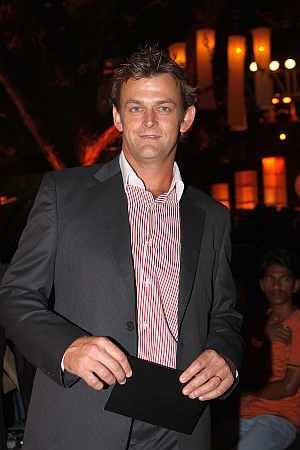 Gilchrist refused to say who that person is and what comments he made.
"From having had a wonderful experience here (with Chargers). This (sweet win) is on that one person (member) who knows what they are (comments). We are going to play them again in the tournament. Every dog has its day but it was our day today," he said.
Asked about Gilchrist's statements, Deccan Chargers coach Darren Lehmann said he was not aware of the issue.
"I don't have anything to say on that. Gilchrist is one of the greatest players of all time and at 41 he is still doing that (batting well). We love him and he has been great for us. He again batted well in this match," he said.
"What's been said behind the scenes I would not like to comment, but say he's (Gilchrist) is an absolute legend of the game and he played really well," added Lehmann, who was Gilchrist's teammate in the Australian side.