Noted cricket columnist Peter Roebuck has said that the Indian community is playing an increasing role in the revival of Caribbean cricket.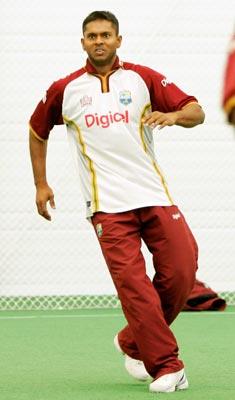 He also highlighted the number of players of Indian origin playing in the current squad, and how the community has evolved over the years.
Currently, five players including Shivnarine Chanderpaul, Ramnaresh Sarwan, Ravi Rampaul, Denesh Ramdin and Adrian Barath are part of the team.
"Not so long ago, it was unusual to find more than one or two East Indians in the West Indies line-up. Sonny Ramadhin came first. A short magician with rolled-up sleeves and an ability to turn the ball in either direction without any discernible change of action, he tormented the English until they broke him with pad play. Alvin Kallicharran and Rohan Kanhai followed," Roebuck writes in a syndicated column for the Sydney Morning Herald.
"They grew up in the sugarcane fields and travelled by boat to Trinidad to try their luck against the high and mighty mainlanders. More spinners appeared, but Rampaul is the first paceman. At first they came in dribs and drabs. Slowly but surely, it is becoming a torrent," he added.
Roebuck further praised the community for the hard work and the calm nature they are famous for.
"The West Indies is not alone in experiencing an increase in the number of Indian cricketers on its books. Everywhere the Indian communities are gaining confidence. They have always been law-abiding and hard-working, but also inclined to avoid trouble by keeping their heads down," Roebuck said.
"Now the rise of their motherland has instilled confidence. A new Indian collaboration has ousted Derrick Murray's rainbow coalition from the cricket administration in Trinidad. Only when both communities are contributing properly can West Indian cricket rise again," he added.