Bikash Mohapatra reports from Birmingham
The third Test between England and India, beginning Wednesday at Edgbaston, is very much on.
The ramifications of the London riots were felt in Birmingham on Monday evening, with looting and violence at the City Centre, raising questions about the possibility of the match being played.
- PHOTOS: UK riots escalate, singe more cities
However, Andrew Strauss did enough to allay any negativity during his interaction with the media.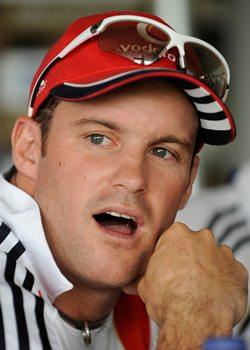 "It is not England's proudest moment," admitted England's captain.
"But it hasn't affected our preparations for the Test match," he continued, adding, "We fully intend to go there and play the game.
"No one has been directly affected at this stage, and, unless someone is, we will be isolated from it and continue with our preparation."
Strauss said his team is being kept updated on the security situation on a regular basis.
"Our security adviser is there for a reason," he said. "It is following his advise that we had gone ahead and toured India a few years back. (A fortnight after the ghastly 26/11 terror attacks in 2008, the England team braved the odds to play a Test series in India.)
"He has informed us everything is alright. We have been asked to stay away from the City Centre though."
Amid all the tension and negativity surrounding the happenings in Britain at present, Strauss expressed hope that the game will bring about a positive atmosphere.
"You can divorce the two (riots and cricket)," he explained.
"It is an opportunity for cricket to put a feel-good factor in the papers and show something good is happening."