Former India captain Sourav Ganguly feels it's time Ajinkya Rahane is given his Test cap, in the fourth and final Test against Australia, beginning in Delhi on Friday.
"Rahane has sat out for long. It's not healthy for a player's development. I think he should play and open the innings and (Cheteshwar) Pujara should stick to No 3," Ganguly said about Rahane, who is part of the India's Test squad for about 16 months now but yet to make his debut.
He felt Shikhar Dhawan's injury might just give the Mumbai batsman the much-waited opening into the team.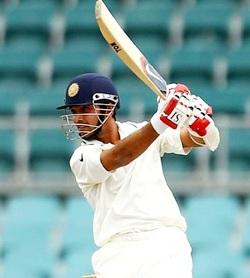 Recalling Suresh Raina's celebrated debut against Sri Lanka in July 2010, Ganguly said: "Yuvraj Singh was unfit then as Raina got his maiden Test cap and scored 120 – the last century on debut before Dhawan's (in Mohali) knock."
Dhawan, who hit a record-breaking 187 on his debut in the Mohali Test, was ruled out for six weeks following a fracture on his left hand and the selectors drafted in Raina in the only change to the squad for the last Test.
Ganguly further said India are in course for an unprecedented 4-0 whitewash with another spinning track at Kotla.
"I would not be surprised if the Aussies were handed a 4-0 defeat," Ganguly told a regional television channel.
There might be a cloud of uncertainty over injured skipper Michael Clarke playing in the Test, but Ganguly said, "In such times of crisis, Clarke is the right person to lead the side.
"I'm not sure about the extent of his injury, but Clarke should play if he's 50-50 fit."
With the Indians playing non-stop cricket, he expressed hope of the players remaining fit for the ICC Champions Trophy in England.
"It's tough for them, as they have IPL, and after a few days' break India take on South Africa in the Champions Trophy. I just hope that all are fit to play the Champions Trophy."