Former India cricketers tell Harish Kotian that Mumbai batsman Ajinkya Rahane has the required qualities to be a top opener, even overseas.
It's been more than 15 months since Ajinkya Rahane was called up to the Indian Test squad, but hasn't featured in a single game.
India have played 15 Tests, and during that period the Mumbai batsman has just cooled his heels in the dressing room, waiting for the big day when he will play a Test, the holy grail for any cricketer.
Former chairman of selectors Kiran More says Rahane should not get frustrated despite being made to wait for so long for his Test debut.
"Even in my career I had to wait for three years to make my debut after being picked in the Test side. He should be ready to play at whatever position he gets. But, for now, he has to wait. That happens sometimes, because it is not easy to get into the Test team," More told Rediff.com.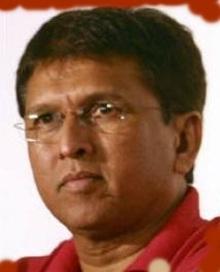 The former India stumper is of the opinion that Rahane is perfectly suited for the opener's role in Test cricket.
"Rahane has opened for India in T20s and ODIs and I am sure he can definitely do the job in Tests too."
Mumbai coach Sulakshan Kulkarni believes that the right-hand batsman has batted as opener for most of his career since his young days and it was only recently that he moved to No. 3 for Mumbai.
He feels the youngster has the required skills and temperament to be a top-class Test opener.
"I would prefer him to bat in the top three. He has been playing for Mumbai for the last few years and he started with opening the innings. I believe he is a genuine opening batsman because right from the start of his domestic cricket, right from his Under-15 days, he has played as opener.
"He can definitely do well as opener because he has the required qualities to be a top opener even overseas, where the conditions are difficult. He has got two shots which are very handy in overseas conditions like South Africa and Australia -- the cut shot and the pull shot.
"If you can cut and pull well it means you are good off the backfoot and that is a very important requisite for a batsman to do well abroad in difficult conditions," Kulkarni said.
Former India batsman Lalchand Rajput, who also opened the innings for India in Tests and for Mumbai in domestic cricket, supported Kulkarni's views.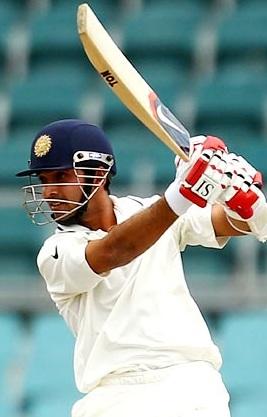 "I think Rahane should bat higher up in the order. I have seen him opening the batting since his under-15 days and then in under 19 level. For Mumbai also he started as an opener and then was shifted to No. 3, but he has been batting in the top 3 in whatever cricket he has played so far and I think it will be difficult for him to bat at No.6," he said.
"Since Pujara has cemented his position at No. 3, and with Sachin Tendulkar and Virat Kohli to follow in the batting order, it will be very difficult for Rahane to break into the middle order. My personal feeling is that Rahane should open the innings," he added.
Kulkarni said Rahane must not get frustrated but take heart from the fact that he has been in the squad and could be called up to the playing eleven anytime.
"Definitely, there is bound to be a little bit of frustration at being kept out for so long, but the good thing is that he has been with the Indian team all the time. There so many players who have done well in first class cricket but have not been selected. Rahane is better off at having being picked and been in the dressing room even though he has not played," he said.
"His time will definitely come and I am sure when he gets the chance he will score big runs, because he has been so consistent for so long in domestic cricket," he added.
With Dhawan and Vijay expected to open in the third Test in Mohali, one can only hope that India wins the match and seals the series. They will certainly prompt the selectors to give Rahane a chance he so deserves in the fourth and final Test in Delhi.