Captain Michael Clarke supported coach Mickey Arthur's decision to drop four players from his squad, saying discipline is a big part of the Australian cricket team.
"We can't accept mediocrity here. This is the Australian cricket team. Maybe, I am biased, [but] there is a big difference between this team and other cricket teams. If you play for Australia there is a lot that comes with that and standards, discipline, culture that is all a big part of what we are talking about here," he was quoted as saying by ESPNCricinfo.
- Former cricketers react sharply to suspension of Aus players
"I want the public and the media to understand, don't get me wrong, it's not just about one incident.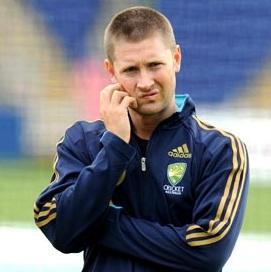 "Firstly, on this tour our performances have been unacceptable and there has been some stuff off the field [that has been unacceptable] for the standards an Australian cricket team needs to present itself to achieve what we are trying to achieve ... I know it is a tough day, a really tough day and it's a tough decision, but at the end of the day if people are not hitting those standards there are going to be consequences.
- Watson leaves for home after being axed
"Our head coach gave us two days off after the second Test, it was about freshening yourself up, get your rehab [done], your recovery, do what you have to do, get everything right for the next two Test matches, because the next two Test matches are as big as you might have in your career and you have an opportunity to turn this series around.
"We were asked to do one thing from the head coach. It was giving information back to the head coach about not only improving your game - what you've learnt from the first two Test matches - but also how can you help this team turn things around and have success.
"It was a very simple task. Yes, it took a lot of thinking because you had to look at your game and where you thought you could improve, what you had learnt and what you could do to help this team level this series.
"In my opinion, for the four players to not do it, not only does it let the team down, it also shows a lack of respect for the head coach and in the Australian cricket team that is unacceptable."