A draw in the fifth and final Test of Ashes series helped England leapfrog India to move into second position in the latest ICC Test Team Ranking chart, which is still headed by South Africa.
England entered the series in third position with 112 ratings points. However, after taking a 3-0 lead in the five-Test series, it needed either a draw or a win to move ahead of India into second position.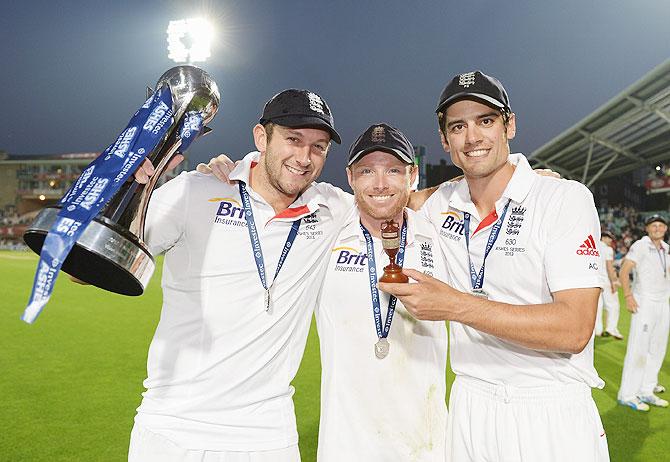 The draw resulted in England joining India on 116 ratings points. However, England is ranked above India when the ratings are calculated beyond the decimal point.
Losing the Ashes 0-3, Australia moved down to fifth place, its lowest since August 2011.
If Australia had recorded a consolation victory in the final Test, it would have stopped England from leapfrogging India; however, Australia would have still dropped down in the rankings.
Australia dropped four ratings points to drop below Pakistan into fifth place, on 101 ratings points – one behind Pakistan and two ahead of sixth-ranked West Indies.
'Brash' England players celebrate win by urinating on Oval pitch
Meanwhile, in an embarrassing display about five hours after the last Ashes Test was stopped due to bad light with England close to victory, the players gathered near the pitch and urinated on the pitch in turns to the cheers of their teammates.
According to news.com.au, while the centre of the ground was quite dark, lights were on in the grandstands with dozens of people still cleaning up after a late finish, which saw the game go beyond usual time.
A number of players including Stuart Broad, Kevin Pietersen and Jimmy Anderson are said to be involved in the act, the report said.
Curator Cam Sutherland said that it was not a good look and called it unfortunate.