The International Cricket Council (ICC) has constituted a five-member committee to consider a request for the relaxation of the conditions for the spot-fixing ban on Pakistani paceman Mohammad Aamer.
The paceman was banned in 2011 for five years for spot-fixing along with team-mates Salman Butt and Mohammad Asif, after they were found guilty of bowling deliberate no-balls in return for money in the Lord's Test against England in 2010, Sport24 reports.
According to the report, Aamer would be allowed to use Pakistan Cricket Board (PCB) facilities like cricket grounds and gyms if any relaxation is approved by the ICC committee.
Stating that the committee will review and recommend amendments to the ICC anti-corruption code, a PCB spokesman said that it has been formed after recommendation from the PCB.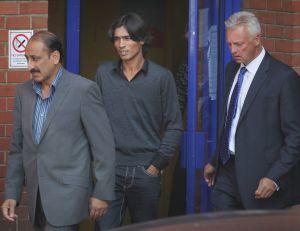 Confirming the formation of the committee, ICC committee chairman Giles Clarke, also chairman of the England and Wales Cricket Board, said that the PCB had pointed out that Aamer had collaborated with an ICC anti-corruption unit, admitted his guilt and had apologised to fans, to Pakistan and the world community.
According to Clarke, he, along with Cricket Australia chairman and the representative of the Singapore cricket association, will consider to look into the matter in the light of Aamer's cooperation, his public submission of guilt and his undergoing a rehabilitation programme.
Stressing the importance of banned players admitting their guilt and apologizing, Clarke further said that it is important for implicated or guilty cricketers to come clean by apologizing and assisting the authorities in cleaning up the mess.
While announcing the ban on the three players, ICC tribunal chief Michael Beloff QC had deplored the fact that under the ICC code, five years is the minimum punishment and suggested leniency in that regard.
Photograph: Peter Macdiarmid/Getty Images