The International Cricket Council joined millions across the globe in celebrating Women's Day on Saturday, a global celebration of the achievements of women that has been celebrated since the early 20th century.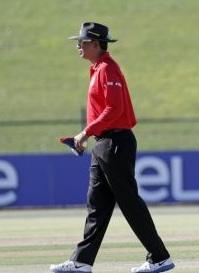 ICC CEO David Richardson said, "International Women's Day provides an important opportunity to reflect on the progress made in cricket in recent times, and to refocus on the exciting future ahead.
"With the first women's match of the ICC World Twenty20 Bangladesh 2014 only 15 days away, I am pleased to say that it will be the fourth time that the men's and women's competitions will be played alongside each other, with the women's semi-finals and final held on the same day and at the same venue as the men's.
Richardson also recognised the recent appointment of New Zealand's Kathy Cross to the Emirates International Panel of ICC Umpires as a significant milestone in the ICC's Females in World Cricket Strategy.
"Kathy Cross became the first female appointed to an ICC match officials' panel, and today, she is standing in World Cricket League Division 5 in Malaysia, a global men's qualification tournament.
"She is an excellent role model for aspiring male and female umpires, and we hope that this will lead to more female officials in the global game," he said.
Through the implementation of the ICC's Females in World Cricket Strategy, more women are now involved in cricket than ever before.
Participation numbers are steadily rising and now sit at over 900,000, while additional opportunities for female umpires to officiate internationally are now available.