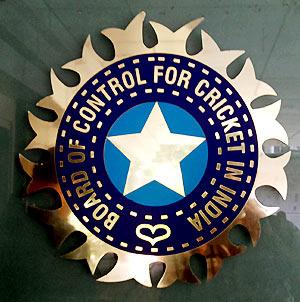 The International Cricket Council does not like the current dispute between the Board of Control for Cricket in India (BCCI) and Cricket South Africa (CSA), ICC chief executive Dave Richardson said on Sunday.

"ICC does not like the fact that two of its strongest members are in dispute and we are doing what we can to facilitate a resolution," Richardson told the Sunday Times in Johannesburg.

Richardson was commenting on the spat between the two cricket bodies which is set to impact India's tour of South Africa later this year.

CSA had earlier released a three-month schedule from November, but BCCI announced another tour plan which will seriously cut back on the CSA plans.

The dispute is allegedly because of dissatisfaction that CSA appointed former ICC chief executive Haroon Lorgat as chief executive, despite protests from the BCCI.

Richardson said member countries of the ICC had not given the governing body any authority to decide the Future Tours Programme (FTP) because this schedule was determined by agreement between the full ICC members.

"The members have not given ICC any authority to interfere in the FTP arrangements. At best we can play a facilitating role," Richardson said

Asked if it is "dangerously unhealthy
for the global game that one member, India, holds so much power", Richardson was cautious in his response.
"It is always dangerous if one organisation has too much power. When that happens it is, of course, essential that the entity exercises its power with responsibility," Richardson said.
Analysts in South Africa estimated that the cancelation of the tour by India could cost CSA up to 300 million rand.
However, Richardson explained that cricket is benefiting enormously from the revenues generated from the subcontinent, in particular India.
"Money generated from India touring a country is significantly greater than revenues generated by any other country," Richardson said.
"In most cases a tour by India almost single-handedly sustains cricket in that country. Without it they would be decidedly poorer," he added.
In the past six years, CSA has earned profit only in the years when India has visited the country, including the IPL 2 and the Champions Trophy.
The second edition of the IPL in 2009 was played in South Africa due to security concerns with the elections also being held at the same time in India.
Richardson remains optimistic about the dispute being resolved.
"I think they will. Historically, South Africa and India have been the strongest of allies. The game needs them both," he concluded.