Australian opening batsman David Warner has denied that he has a drinking problem, although he admitted that he was under the influence of alcohol and had acted aggressively when he punched England batsman Joe Root in the face in a Birmingham nightclub.
According to the Sydney Morning Herald, Warner, who was fined $11,500 and suspended for a month, will not get another game under his belt before the Ashes, but was spared the embarrassment of becoming the first player ever sent home from an Ashes series.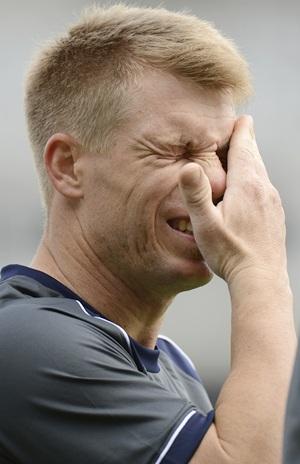 Pleading guilty to unbecoming conduct at the Cricket Australia hearing on Thursday, although Warner admitted that he was drinking and 'aggressive' at The Walkabout Hotel, where he had the altercation with Root, but denied that he has a problem with alcohol.
Stating that he needed to make the right decisions at the right time, Warner admitted that he had been drinking on other nights during his stay in Birmingham, but denied that he had been drinking until the early hours of the morning on those occasions.
Stressing that his situation should not be compared to former Australian captain Ricky Ponting, who admitted that he had a drinking problem when he was left with a black eye after a bar incident in Sydney early in his career, Warner said that Ponting's past does have any bearing on him, adding that it is up to him to be accountable for his actions.
According to Warner, it is necessary for him to move from this incident and work hard so that he is picked for the first Ashes Test, although he is unavailable for the rest of the ICC Champions Trophy tournament.
Stating that the Australian team did not have a drinking curfew, Warner said that the team should have had one on the night when they had lost to England in their Champions Trophy opener, adding that that night was not a good time to go out and have a beer as they had just lost a game, despite having a day off the next day.
Image:Australia's David Warner wipes his face
Photograph: Philip Brown/Reuters