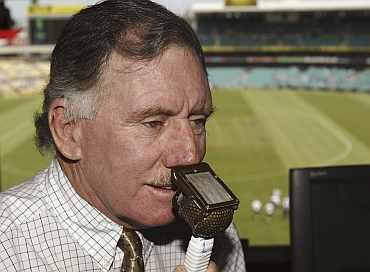 Former Australian captain Ian Chappell has said in his column that there is a chance bowlers will become an endangered species if the trend for heavier bats and shorter boundaries continues.
According to the Sydney Morning Herald, Chappell expressed that we can no longer blame the bowlers for thinking that they are being served up as cannon fodder for the pampered batsmen.
He said that bowlers need to be offered a crumb in the shorter forms of the game or they would revolt, as they have done in the past using extreme methods like Bodyline and chucking.
Life is certainly tough for seam bowlers and spinners alike in the modern game, as highlighted during the ongoing entertaining India-Australia one-day series, the report said.
Image: Ian Chappell
Photograph: Reuters