After facing allegations of racially vilifying South African born former coach Mickey Arthur and a revelation about Michael Clarke considering Shane Watson a 'cancer', Cricket Australia is set to be in more trouble as Nathan Bracken prepares to take the board to the New South Wales Supreme Court on July 31.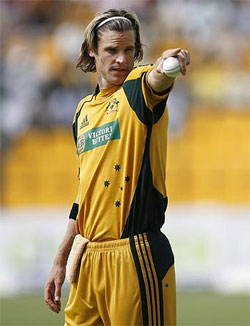 According to the Sydney Morning Herald, Bracken's lawyers ve ''explosive'' documents that could put Cricket Australia's medical practices under unwelcome scrutiny and the former Australian fast bowler is also going to argue that CA failed in its duty of care to protect him from long-term damage as a result of his knee injury.
Bracken has accused CA of negligence, claiming that as an elite athlete, the board failed to give him competent medical advice and is seeking compensation for lost wages, potential earnings in the IPL with Bangalore and other Twenty20 tournaments, sponsorship deals and for the career-ending injury.
Bracken, 35, retired in 2011 after the injury left him with a pronounced limp, the report added.