England batsman Kevin Pietersen who has not played since March, owing to knee injury, has confirmed that he will be returning to the team and aim for the Ashes series.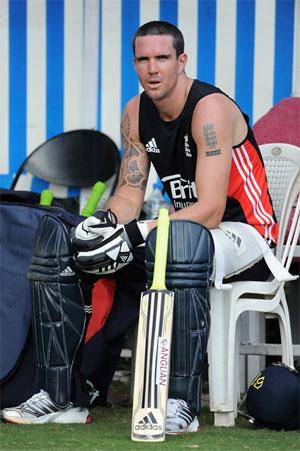 Pietersen has said that he will return with the Surrey in their CountyChampionship fixture against Yorkshire in the next week, Sport24 reports.
According to the report, this fixture has been considered a comeback for Pietersen, who will get a chance to prove his fitness for the first Ashes Test against Australia on July 10.
Although Surrey is due to announce the team till Thursday Pietersen is confident of playing against Yorkshire, which will be first of the two matches after which, if deemed fit, he can aim to feature for England in their warm-up clash with Essex before the five-Test Ashes series gets underway.
Pietersen had been briefly dropped from the side during last year's series against South Africa on charges of sending text messages critical of then England captain Andrew Strauss to players of the opposition, the report added.
Photograph: Getty Images