The controlling body of the ICC Cricket World Cup has said that the 50-over format of the game is still the most popular form of cricket in the world, adding that it is confident that fans will flock to the games in 2015 because it is ''real''.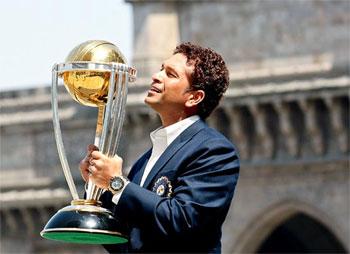 According to the Sydney Morning Herald, although the One-day format has come under increasing pressure and has struggled to find relevance in recent years since the advent of Twenty20 cricket, however, World Cup organising committee chief executive John Harnden was confident of high interest in the tournament, despite the format's woes.
Stating that playing for the World Cup gave relevance to every game, Harnden said that the World Cup is the prize everyone wants to win as the 50-over cricket is still the most popular form of cricket on a global basis, adding that for many players, the World Cup is still the greatest prize ever in cricket.
However, the report mentioned that even though the one-day format has come into the limelight recently with Australia and India playing out two high-scoring 50-over games that finished with successful run chases, the seven one-dayers have little context on the world stage, especially with an Ashes series imminent.
But Harnden said that the World Cup still creates a captivating imagery, which players want to come and be part of, because it is real.
Image: Sachin Tendulkar poses with the 2011 World Cup trophy
Photographs: Ritam Banerjee/Getty Images