Former Proteas paceman Fanie de Villiers has landed himself in hot waters after making remarks which were deemed offensive by Portuguese community in the country, while commentating on television during the first Test between India and South Africa in Johannesburg.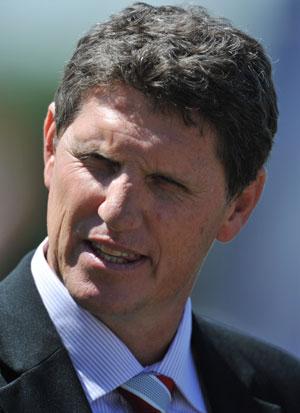 The remarks were made when images of two young women supporters with their hands in the air were flashed on TV screens during the match.
De Villiers commented that if they were in Portugal, one would see only black under their arms, suggesting that Portuguese women had hygiene issues. De Villier's employer SuperSport confirmed that he may face disciplinary steps for making unsavoury remarks on air during the first Test.
South Africa has a sizeable community of Portuguese origin, prompting many complaints on de Villiers' remarks.
Some said they would also lodge complaints with the Broadcasting Complaints Commission of South Africa, which administers a Code of Conduct that precludes any form of discrimination, including any remarks based on race or gender.
SuperSport spokesman Clinton van der Berg told the Afrikaans daily Beeld that the broadcaster was aware of complaints against de Villiers. Van den Berg said SuperSport apologized unconditionally for the "objectionable" remarks made by de Villiers.
"We are taking the matter up seriously and disciplinary steps will possibly be taken against Fanie," he said, adding that SuperSport does not tolerate any form of discrimination.
"I did not mean to cause offense," de Villiers told the daily, but appeared to be unconcerned about possibly being suspended from commentating as the second Test got underway in Durban on Thursday.
He said that he was not scheduled to do commentary in the second Test in any case.
Image: Commentator Fanie de Villiers
Photo: Duif du Toit/Gallo Images/Getty Images