Sachin Tendulkar's streak of low scores may have raised a question mark over his future, but senior Board of Control for Cricket in India official and IPL chairman Rajiv Shukla came out in support of the senior batsman saying one needs to look at his "colossal record" before making any comment.
-Team selection on Tuesday, Dhoni against changes
"He will hang up his boots when he thinks it's time for him to go. He does not need any advice on this. Before making a comment on his performance you have to see his colossal record and his past performance," Shukla told reporters outside Parliament, adding that the veteran cricketer will come back strongly in the forthcoming matches.
-2nd Test: England record comfortable win, level series 1-1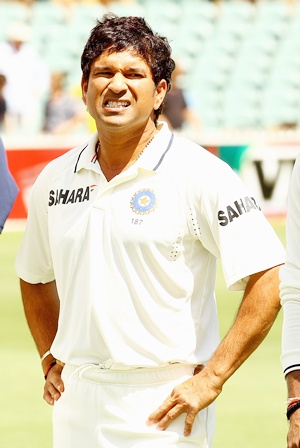 "He will do well in forthcoming matches," Shukla said.
-'Selectors should speak to Sachin about his plans'
Tendulkar has been battling poor form for sometime and his last 10 innings have yielded just 153 runs, at an average of 15.3, the lowest by an Indian top-order batsman in the corresponding period.
-Beginning of the end for Tendulkar, Ponting?
The 39-year-old's last three-figure score in Tests was in January last year, against South Africa.
Asked about India's loss to England in the second Test in Mumbai on Monday, Shukla said: "It is sad. After the victory in Ahmedabad the batting line-up could not perform the way it should have. It was a turning wicket and English spinners performed better."
Shukla, though, said the Board will look into the matter and take necessary corrective measures.
"We will discuss the shortcomings and so will the team management see how the performance can be improved," he said.
On the selection of the team for the next two Tests against England, Shukla said it remains the prerogative of the selection committee and nobody should interfere.
"Selectors are also former players and they will take a call on this. Whom to select and whom not to, it is their domain," he added.
Photographs: Hamish Blair/Getty Images