Australia are a poor side and could be ripe for the picking by England in the Ashes series starting next week, according to former England skipper and all rounder Ian Botham.
Botham, who played in the last English side to win an Ashes series on Australian soil in 1986-87, told the December edition of Wisden magazine that he felt uncertainty in the home team's camp was playing into the visitors' hands.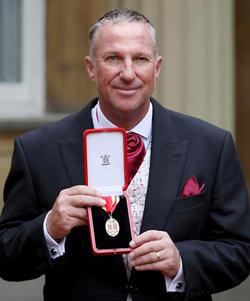 "Australia are a poor side, I really don't think they are very good," he said.
"There's in-fighting, there's whinging, they are moaning about who should be captain. This is wonderful for English cricket.
"If England let the hype and atmosphere get to them, then they could be in trouble but I am sure (coach) Andy Flower is addressing that. If we deal with it then I think we'll win by a couple of Tests. Let's say 3-1."
The Australian media painted a picture on Thursday of a national team in crisis, with selectors dithering over their preferred line-up for the first Test in Brisbane and key players battling injury or slumps in form.
England have won just three Tests in Australia since their last away Ashes triumph but arrived in Perth a few weeks ago as favourites for the series.
They also arrived with high hopes in 2006-7 but were whitewashed 5-0.
Botham said captain Andrew Strauss would have to seize the moment.
"Strauss can still be a bit negative and that's a worry because you have to go for the kill against Australia. England need to be more attacking in their game plans," he said.