India A captain Cheteshwar Pujara is a satisfied man after his team won the tri-series beating Australia A in the final but had a word of caution for the senior team stating that Mahendra Singh Dhoni and Co might not get as flat tracks that they got during this series.
"I don't think the conditions will be the same when we come back. Wickets are quite flat out here at the moment and when we come in December, the conditions will be hugely different and we are aware about it. It's about getting used to the conditions, not the wickets only but the weather and other aspects of this game," Pujara was quoted as saying by the ESPN Cricinfo.
More than 800 runs were scored in one of the league games involving India A and South Africa A and Pujara admitted that it's difficult to have a plan if 400 plus total looks chaseable.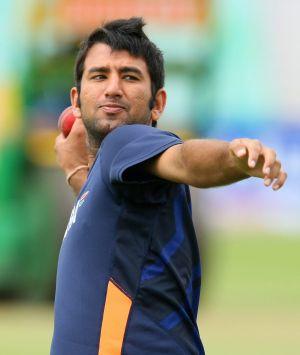 "The matches were quite high scoring and it was difficult for the bowlers to execute their plans," Pujara said. "When you have 400 on the board and you still feel it is chaseable, it's a difficult job for the captain and for the bowlers, because at times what they want to do, it's not possible.
"But we stuck together, we realised the wicket was flat and we were bound to get hit but if you had plans you wanted to execute, you should continue trying that."
He did praise the batting unit led by Shikhar Dhawan which posted totals in excess of 285 in four league games before settling for a modest 243 in the final.
"As a unit, we wanted to win this series. A couple of the league matches didn't go our way and those were quite close games. We lost two games against Australia and I thought we would have won at least one of them. Our batting unit did a really great job and that was our strength. In the final, the bowlers stood up and did the job for the team," a satisfied skipper said.
India A will now take on South Africa A in a four day first-class game at Rustenburg on Saturday.
Image: Cheteshwar Pujara
Photograph: Victor Fraile/Getty Images