Even as uncertainty hovers over Kevin Pietersen's future in the England set-up, he has received support from former fast bowler Darren Gough who has insisted that the embattled batsman be included in the India-bound squad for the tour in November. 
"There has been some immaturity on both sides. There are issues with the parody Twitter account - I think it's obvious that players were involved in that - and there are issues with things that were written in players' books about Kevin that were just not right. 
"But at the same time, some of Kevin's words have not been acceptable. Everyone knows that," Gough was quoted as saying by ESPNcricinfo.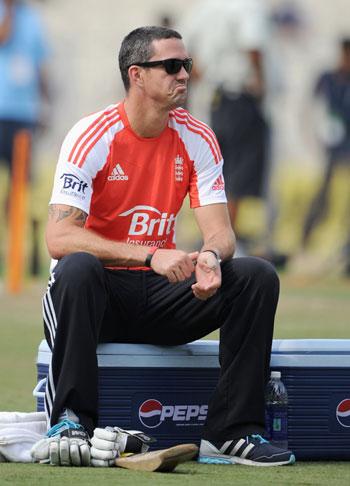 Gough, who played with skipper Alastair Cook at Essex and was best man at Pietersen's wedding, cited the example of his relationship with then captain Nasser Hussain during his playing days. 
"But haven't we all called the boss a few names at some stage? It happens. You don't have to be the best of friends on the pitch; you just have to be prepared to work together. 
"Nasser Hussain and I used to argue like cat and dog when he was England captain. But neither of us ever held a grudge. He got the best out of me. I'd have run through a brick wall for him. 
"What do you do? You look each other in the eye, shake hands and get on with it. And that's what I expect to happen. 
Cook is understandably keen to begin his captaincy career with the strongest possible team, and that could brighten up Pietersen's chances.
"Alastair Cook has come in. He's an ambitious new captain and he wants to win. And so he should. So he's come in determined to take the best side he can to India. 
"He knows - we all know - that Kevin is in the best team. I'm very hopeful he'll be in the team now and I definitely think he should be," Gough said.