Cricket South Africa (CSA) will honour Indian cricket legend, Sachin Tendulkar, at the historic Standard Bank International Pro20 match at the Moses Mabhida stadium in Durban on January 9, 2011.
This match will also be a farewell tribute to South African icon, Makhaya Ntini, who retires from international cricket after an illustrious career.
The commemorative match, to celebrate the 150-year anniversary of the arrival of Indians in South Africa, will see the two teams battle it out for the inaugural Krish Mackerdhuj Trophy.
Speaking at a media launch at the iconic stadium in Durban on Thursday, CSA CEO Gerald Majola said: "This match will be a singular commemoration of the close relationship between South Africa and India in cricket, cultural and commercial links going back over decades.
"CSA will include a special tribute at this match to Indian batting maestro Sachin Tendulkar for his ongoing and outstanding contribution to advancement of cricket world-wide. Sachin is the only remaining playing member of the Indian team that played the first match against South Africa after our unity, the first team to tour South Africa and now he is here again to celebrate with us this historic match at Mabhida Stadium.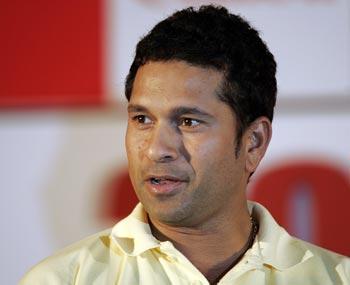 "Makhaya and Sachin represent all that is best in this great game of cricket, and we are honoured to bring this tribute to both of them at this anniversary of the roots that bind South Africa and India," he added.
Majola also announced that CSA will also honour the first ever South African team to tour India back in 1991.
"When Clive Rice's team landed by chartered aircraft at Dum Dum Airport in the-then Calcutta, thousands of Indians were there to greet them with garlands of flowers. The route to Calcutta was lined by tens of thousands of Indians, cheering and throwing flowers at the team cavalcade.
"When the first ODI took place a few days later at the famous Eden Gardens, the 100 000-seater was packed to the rafters. This was a signal from India to the world that a new South Africa had been born and should be welcomed by all. 
"Another honour will be bestowed through the naming of the match trophy after Krish Mackerdhuj, a pioneer of unity in South African cricket and of the first tour to India," Majola said.
Bollywood heavyweights, Shahrukh Khan, Anil Kapoor, Shahid Kapoor and Priyanka Chopra, will lead a star-studded line-up that will perform in the New Age Friendship Celebration Concert, which takes place immediately after the match, and brings together leading entertainment stars from South Africa and India.
The match gets underway at 2:30pm. The concert starts at 6:30pm.
India's tour to South Africa also includes a five-match One-Day International series and a three-match Test series.