Veteran South African all rounder Jacques Kallis requires just 184 runs over the course of the next two Test matches against Pakistan to move above retired Indian batsman Rahul Dravid into the third place for most runs in a Test career.
It is an even taller order, but should Kallis amass 274 runs at Newlands when the second Test starts on Thursday, he can also leapfrog Australia's Ricky Ponting.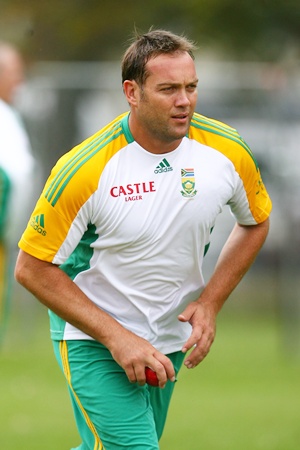 He would then be placed at the second position, Sports24 reported.
That would leave only the still-active, Sachin Tendulkar still to haul in, and that seems like a tough task as the Indian maestro remains well over 2 000 runs clear of anybody at the top of the list (15 645 runs in 194 Tests at an average of 54.32), the paper added.
Tendulkar, who turns 40 in April, leaves the 37-year-old Kallis some breathing space if he manages to prolong his own career to a significant extent, the paper said.
Hauling in Dravid and Ponting, however, seems just around the proverbial corner for Kallis, even if it doesn't occur before the Proteas' 2012/13 Test season comes to a close against the Pakistanis.
Currently standing on 13 105 runs (average 56.48, 161 Tests), Kallis is breathing right down the neck of Dravid (13 288 runs, average 52.31, 164 Tests), whilst Ponting (13 378, average 51.85, 168 Tests) is also under real threat from him.
Kallis also goes into the remaining two Tests against Pakistan just 12 wickets short of the personal landmark of 300 wickets.
Photograph: Teaukura Moetaua/Getty Images