The Bombay High Court on Tuesday rejected former Indian Premier League (IPL) chairman Lalit Modi's plea against the revocation of his passport.
The court also turned down Modi's plea for a stay in the disciplinary proceedings initiated against him by the Board of Control for Cricket in India (BCCI). The court has asked the BCCI to avoid holding any disciplinary committee meeting for the next two weeks.
The Regional Passport Office (RPO) in Mumbai had revoked Modi's passport on March 3 following the Enforcement Directorate's probe into financial irregularities
Modi has been out of the country and refusing to return to face Enforcement Directorate (ED) investigations into corruption charges and violation of foreign exchange management Act (FEMA) related to the Twenty20 tournament.
Modi, who is presently in London, has cited security threats as a reason for him staying away.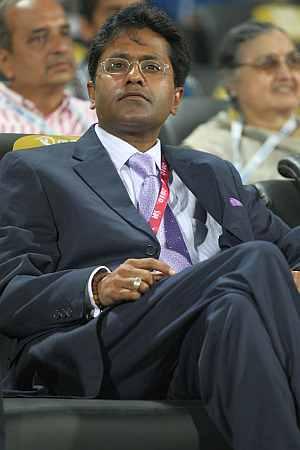 The ED, which looks into foreign exchange violations, had written to the External Affairs Ministry on October 5 last year asking it to revoke Modi's passport since he had persistently refused to face the ED regarding allegations of financial irregularities.
In September last year, the 46-year-old was suspended from all involvement in Indian cricket, and was replaced as IPL chief by Chirayu Amin.
He was also stripped of his position as Vice-President of the Board of Control for Cricket in India (BCCI) and also lost his job as chairman of the Champions League Twenty20, a club tournament organized jointly by India, Australia and South Africa. 
The ED had issued a "Look Out Circular" against Modi in October last year at all entry points and airports in the country.
The circular had been sent to entry points and airports in the country along with his photographs. 
The circular empowers the police and other enforcement agencies to detain the individual at these check points and immediately inform about the detention to the issuing agency.
Modi was accused of committing a wide range of corruption allegations, including bribery and tax evasion, resulting in his suspension from the post of IPL Commissioner in April.