Comeback-man Lakshmipathy Balaji feels that his absence from international cricket for past three years hasn't made him rusty and he is putting in the yards under bowling coach Joe Dawes as India prepare to take on New Zealand in the 2nd Twenty20 International in Chennai on Tuesday.
"The long lay-off did not rust my skills in any way. It's been a competitive three years in IPL and Ranji Trophy, as well as some other first-class matches," the soft-spoken Tamil Nadu skipper said.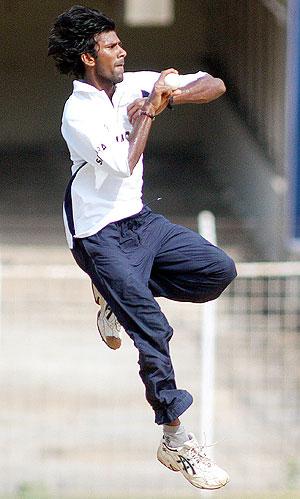 Balaji stressed that he is working hard under bowling coach Dawes and would like to stick to his natural game.
"He (Dawes) has been working on my strengths. I have to recreate what comes to me naturally," he added.
Balaji didn't endorse the notion that India will be short of match practice ahead of the World Twenty20 starting in Sri Lanka from September 18.
"We have two warm-up matches in the run up to the World Twenty20 and we have been training very hard," Balaji said.
Since he had come for the press conference, the inevitable question cropped up whether he will be in the playing XI and Balaji was non-committal.
"I have no idea about the composition of the playing XI for tomorrow's match."
Although he had been away from the Indian dressing room for the past three years, he said that atmosphere is still the same and everyone has been very "warm in welcoming him."
"I had played under different captains before and now. Every player has always been nice and warm in the dressing room."
The medium pacer said that for him the most important thing is giving his hundred percent.
"Every match is important. It's an honour to represent your country and I am looking forward to deliver 100 per cent on the day. For past three years, ever day I would get up and tell myself that I have to play for the country," Balaji said.
Balaji also assured that there are no injuries in the side.