Australians love playing mind-games but the Indian cricket team will be ready for them in the upcoming Test series, said left-arm spinner Pragyan Ojha.
"One of the first points made in a team meeting was that they would try and come at you. You would have to be mentally strong and be calm and show (your stuff) with bat or ball," said Ojha at the end of a three-day practice match against Chairman's XI at Manuka Oval in Canberra on Wednesday.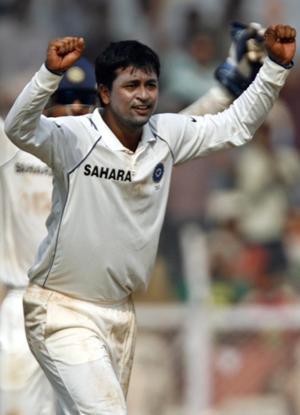 "I'm trying to be positive, especially on this kind of wicket which wasn't helping much on the first couple of days. I thought I bowled very well. That's what I felt."
The left-arm spinner was all praise for coach Duncan Fletcher.
"He's a very experienced coach. He has got a lot of ideas. A couple of times he's spoken to me about a lot of different things which were not spoken by other coaches. He's got great idea about the game."
"I'm tried to remain positive even though the batsmen stepped out to me. I was focusing on my strength. Before I came here, I spoke to Anil Kumble and Harbhajan Singh and took their advice. They asked me to mix it; you will get bounce here, there won't be much spin but I am relying on pace and bounce," Ojha said.
The tall spinner from Hyderabad didn't agree with the observation of former Australian greats Shane Warne and Glenn McGrath that India's bowling wasn't all that great.
"It's their point of view. Once we start playing, you'll see our bowlers are ready."
Ojha let it be out that his team has already done a detailed analysis of Australian batsmen and bowlers and has marked out their strengths and weaknesses.
"Even before we came here, we had watched and learnt and found out what their weaknesses and strengths are."