The aggressive instincts of MS Dhoni provides for the turning point of the day.
Match Report | Images | Scorecard
The Indian captain got into his groove in quick time and hit the Australian bowlers all over the park.
His innings was replete with 21 hits to the fence and five huge ones over it, and he faced just 230 deliveries during the course of it.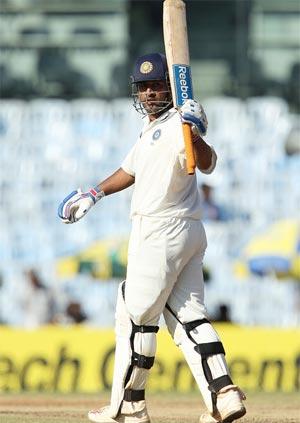 Dhoni's approach didn't let the Australian bowlers settle down, and even if they kept getting wickets at the other end, they failed to build on it.
It was a once in a lifetime kinda innings that completely tore apart the opposition bowling attack to shreds.
Besides, it was a chanceless innings.
Australia's failure to contain, let alone dimiss Dhoni was the turning point on the third day. It made the game turn, in India's favour of course.
Photograph: BCCI