The cricket fraternity may have questioned the logic behind the harsh sacking of four players but Cricket Australia Board today backed its team management on the suspension issue.
-This is the straw that broke the camel's back: Clarke
-I deserve this punishment: Pattinson
-Cricketers react sharply to suspension of Aus players
Cricket Australia's Board on Tuesday held a teleconference with CA management to take a briefing following Monday's events in Mohali and felt that they have done the right thing.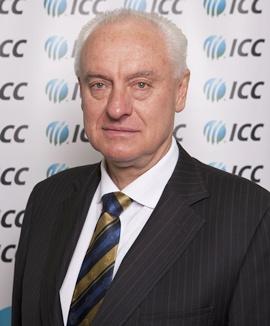 "We had a discussion so we could be fully updated on the issues surrounding this event and allow board members to ask questions of the management. The board is completely supportive of the actions taken by team management," CA Chairman Wally Edwards said in a statement.
Former cricketer Dean Jones had said that had he been in Mickey Arthur's position, he would have consulted the national cricket board before taking such a strong stand.
Three of the four sacked players stayed with the team, preparing for the third Test in Mohali while Shane Watson flew back to Australia to be with his pregnant wife.
Photograph: Jack Dabaghian/Getty Images for ICC