Former Australian captain Ricky Ponting has said he believes that the current England team might be past their absolute peak, adding that Australia can belie their status as Ashes outsiders by regaining the urn in the winter series.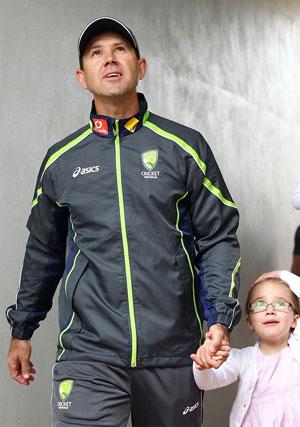 The Australians have not lost a Test in Brisbane, which is the scene of the first return Ashes Test this year, since 1988 when they were no match for a Vivian Richards-led West Indies side at the peak of its powers.
According to the Sydney Morning Herald, Ponting is not discounting the prospect of the hosts inflicting a remarkable whitewash against an England team he believes is past its prime, adding that if they win the first Ashes Test at the Gabba, then it is possible that Michael Clarke's side could emulate the feats of his side in 2006-07.
''I believe right now the England team might be slightly past their absolute peak and the Australian team are only going to go up and improve. Sometimes in sport when you have those sort of contests happening some funny things can happen. I know this group of players are going to have to play unbelievably well to win the Ashes but I think they can.''
Ponting also said that the age profile of England's team, whose six players are above the age of 30, can be one of the reasons behind Australia's success, along with its their stockpile of fast bowlers.
Ponting further said he believes that England might be getting to the stage where a number of their players have been playing around for a long time, adding that the side is probably just tapering off a fraction as compared to a mostly young Australian side.
Image: Ricky Ponting walks with his daughter
Photograph: Paul Kane/Getty Images