England batsman Kevin Pietersen was booked for speeding in a Lamborghini arranged by his friend Shane Warne while driving back from a beach resort near Melbourne on Thursday, local police said.
Pietersen, man-of-the-match in England's crushing win over Australia in the second Ashes test in Adelaide this week, was clocked by a patrol car near the port city of Geelong and fined A$239 (£149)
The England team declined to comment but said no disciplinary action would be taken against Pietersen.
"Geelong highway police detected by laser a yellow Lamborghini travelling north along the Geelong Ring Road at 121kph in a 100 zone about 2:35pm on Thursday," a police spokesperson said.
"The male driver was in his 30s and was issued with a penalty of A$239 (£149) and three demerit points. There were no passengers in the vehicle."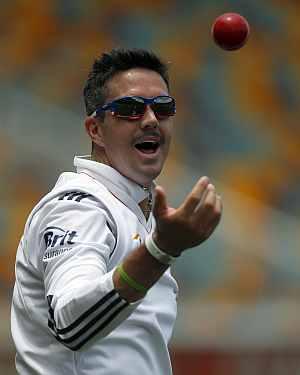 Man of the moment Pietersen said nothing of the fine, but clearly enjoyed his drive down the scenic Great Ocean Road behind the wheel of a car former legspinning great Warne had borrowed for him.
"Stunning beaches on the Great Ocean Rd ... Gorgeous drive!!" he chirped on Twitter on Thursday after earlier posting a picture of the yellow sportscar and thanked Warne and the car dealer.
"Massive thanks to Lamborghini Melbourne & @warne888 for letting me play with this for a few days," he added.
Pietersen smashed 227 runs in Adelaide to help England seize a 1-0 lead in the five-Test Ashes series.