Pakistan's Mushtaq Ahmed has been approached by Delhi Daredevils to become their bowling consultant for IPL 6 and the former Test leg-spinner is likely to accept the offer.
Mushtaq said that he had got a written offer from the Delhi franchise and was giving it serious consideration. "They have sent a contract and I am going through it and it is a interesting offer and challenge for me," he said.
"I will take a decision on it in a couple of days as I am also attached with the England and Wales cricket board as their bowling consultant," he added.
Mushtaq, who accompanied England on their recent tour to India as bowling consultant, has been credited with playing a major role in England's test series win on Indian soil.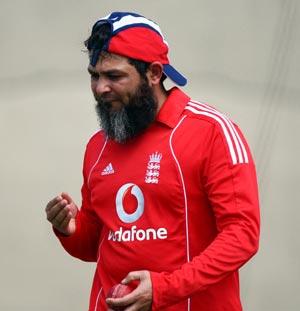 Mushtaq, who has been attached with the England team for some time now, said he was considering the IPL offer since it was a big event and posed certain challenges for a coach.
Pakistan's former captain, Wasim Akram is already working with the Kolkata Knight Riders team as their consultant.
Though former Pakistan players have bagged lucrative offers with the IPL, the current cricketers from the country have been sidelined since the 26/11 Mumbai attack.
This year also Pakistani players were not considered for the IPL at the players auction although bilateral relations have improved between the two cricket boards and the Pakistan team also toured India for a one-day series recently.
A senior official of the Indian board had said at the auction that a decision on participation of Pakistani players in the IPL would be taken later on for the IPL in 2014.
IPL chairman Rajeev Shukla had said that there was nothing personal against the Pakistani players by the board or they would not have allowed Pakistani coaches, umpires or commentators in the league.
Mushtaq said being on the coaching panel of an IPL franchise was a big learning experience for any coach. "There is no doubt that the IPL is a big market for some of the world's leading performers."
Photograph: Julian Herbert/Getty Images