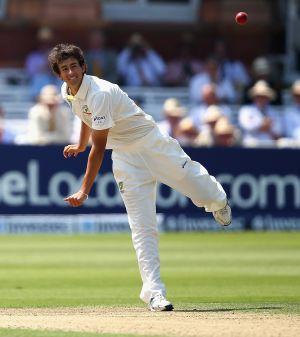 Australian teenage cricket star Ashton Agar's father has said that he knew the player could handle the fame after doing well for the national team and the family did not wonder if the sudden attention would go to his head.
According to The Age, John said that Agar had played five years of national junior age competitions, lives in Western Australia and has handled state cricket comfortably.
He added that Agar had been a leader at school and he had had to look after himself from a young age, adding that he was very independent and a mature fellow.
His mother Sonia also said that Agar did not get star-struck and describes her eldest son as a quiet achiever who is interested in nature and indigenous cultures.
Agar himself said that he thought it was important to remember where one came from, and who one was before a little bit of fame.
Image: Ashton Agar
Photograph: Ryan Pierse/Getty Images