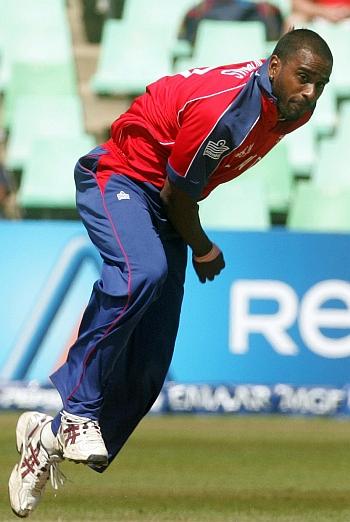 After Kevin Pietersen's rant on Twitter, another England player Dimitri Mascarenhas is being investigated by the English Cricket Board (ECB) for reportedly posting two tweets blasting ECB chief selector Geoff Miller.
The first post sent from the Twitter account @DimiMascarenhas read: "Geoff miller is a complete knob. He had no clue what he is doing. Fing prick."
A second said: "Chairman of selectors came to Liverpool and didn't even come and say hi ... what a prick. Doesn't take much to say hello, does it."
Both messages do not appear on the Twitter feed anymore, the Guardian website reports.
Last week Pietersen had launched a foul-mouthed tirade on Twitter when he was dropped from the England One-day and Twenty20 squads.
Pietersen will face an official hearing after publishing a tweet that read: "Done for rest of summer! Man of the World Cup T20 and dropped from the T20 side too...its a f*** up!!!."
Mascarenhas, who does not have a central contract with England, last played for England in a Twenty20 match against India more than a year ago and currently plays for English county side Hampshire, New Zealand Herald reports.
The all-rounder played for the Otago Volts last year.
An ECB spokesman said: "We are aware of the tweet and we are investigating the matter."