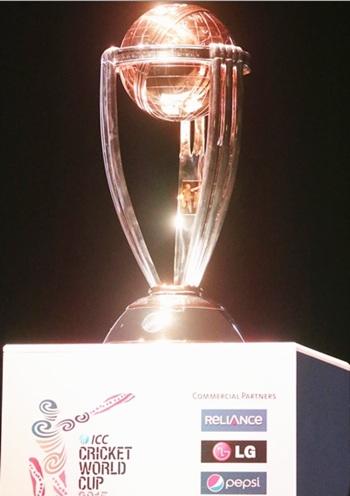 Cricket fans will be able to pick up tickets for the 2015 World Cup in Australia and New Zealand for as little as A$5 ($4.66) for children and $20 for adults as organisers bid to get more than 1 million people through the gates.
Having learned the lessons of the 2007 tournament in the Caribbean, where high ticket prices meant many of the matches were played in front of sparse crowds, organisers have made affordability for families a key consideration.
Children's tickets costing A$60 will be available even for the final at the Melbourne Cricket Ground (MCG), where the most expensive adult ticket will cost A$395.
"We want to put on an event which makes everyone who loves the game feel included," Cricket World Cup chief executive John Harnden told a news conference at the Sydney Cricket Ground on Wednesday.
"Cricket is a family game and like any sport, we want to inspire the next generation. We want kids to keep playing cricket, or if they are not currently playing cricket, to start.
"With $5 children's tickets for every pool match, and adult tickets from $20, we believe we will attract people from around the corner and around the globe."
Organisers are also hoping to engage immigrant communities in the 14 host cities to help fill the grounds and provide what they hope will be a carnival atmosphere, particularly at the 42 pool matches.
"It's about 14 teams, if Australia and New Zealand do well, that's the icing on the cake," Harnden added.
"We've got a community engagement programme and we are working very, very hard to effectively make every match for every team a home match.
"We need to capture the hearts and minds of all the communities and populations in those 14 cities and, if we get that right, I really do think a lot of the rest of it looks after itself."
Tickets will go on sale to the general public on February 14 next year but fans can pre-register their interest online at www.cricketworldcup.com.
The 2011 World Cup in Bangladesh, India and Sri Lanka set an imposing standard for ticket sales with 1.2 million spectators attending matches, but Harnden was confident at least two thirds of the 1.5 million available for next year would be taken up.
"We believe over a million people will attend," Harnden said.
"At the start of the journey, more than a million is realistic but we're not going to get ahead of ourselves."
The 10 full member nations of the International Cricket Council (ICC) will take part in the February 14-March 29 tournament along with Ireland, debutants Afghanistan and two other qualifiers.
The final two teams will be decided in a qualifying tournament in New Zealand early next year.
Image: The ICC Cricket World Cup trophy
Photograph: Scott Barbour/Getty Images