MS Dhoni's strategy of demanding a wicket that 'turns' from the opening day and going into the match with three regular spinners boomeranged in the second Test at the Wankhede stadium last week as England won with considerable ease. 
The said failure had a lot to do with the fact that two of the three spinners involved underperformed.
While R Ashwin failed to impress, it was Harbhajan Singh's failure that rankled many, especially considering that the latter was making a comeback to the national squad after being ignored for 16 months. 
- Dhoni remains defiant about turning track demand
- Will India extend its 13-year unbeaten run at Eden?
- Will Eden Gardens see Dhoni equal Dada's record?
The offie not only failed to take wickets at regular intervals, but was also largely ineffective.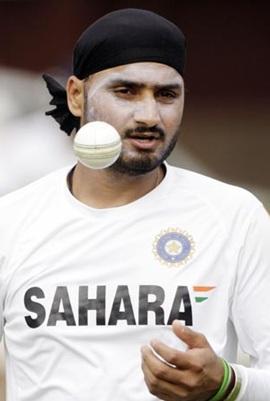 "The body language of Harbhajan Singh left me disappointed," admitted cricketer-turned-commentator Navjot Singh Sidhu.
"You may not score runs and you may not take wickets. But when you are playing in a Test match there has to be a certain body language," he continued, adding, "And Harbhajan is no small bowler.
"He has more than 400 Test wickets. Yet the spirit, for which he is known for, was never visible."
A dismal return of just two wickets (@ 143.50) in two Tests on India's tour of England last August had led to Harbhajan getting the axe immediately after. 
The 32-year-old was overlooked for the next 16 months by the selectors before an injury to Umesh Yadav, coupled with Dhoni's demand for spinners, ensured his return at the Wankhede - to play in what was his 99th Test, only for his position to come under the scanner again, ahead of the Kolkata Test, following his dismal showing.
"He doesn't deserve a place in the side. I don't know if they will retain him," said Sidhu, quite categorical in his opinion.
However, former captain Sourav Ganguly, under whom the spinner prospered, was palpably lenient in his comments.
"Harbhajan is only 32 and has time left in him," explained Ganguly, adding, "There's no player whose graph can go continuously upward, such lows do come...
"For Bhajji, it's been for a bit longer at more than 15 months or so. But he has to see it as a learning curve.
"He has to be patient because only patience will bring the best out of him."