September 30, 2012
PHOTOS: Kohli leads India to easy win over Pakistan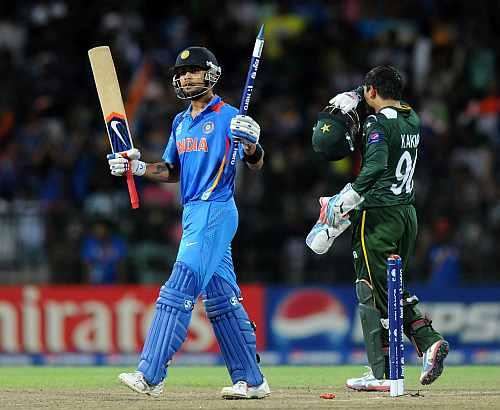 Photos from Super Eights match between India and Pakistan being played in Colombo
PHOTOS: Watson's all-round show gives Australia easy win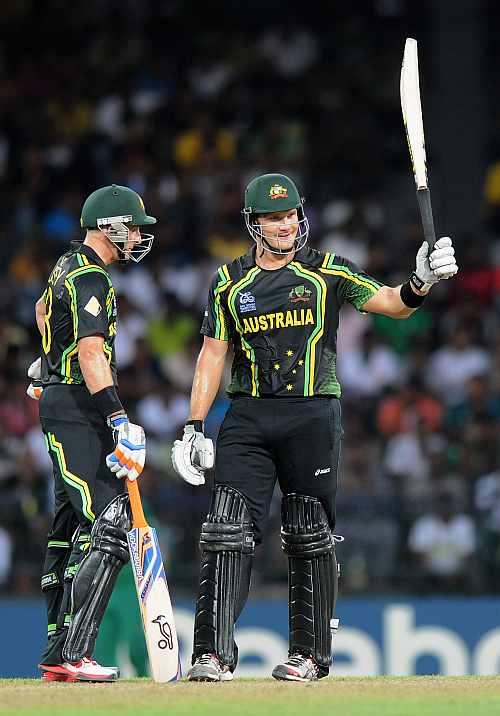 Photos from the Group 2 match between South Africa and Australia.
Jayawardene wary of Morgan, Wright in key tie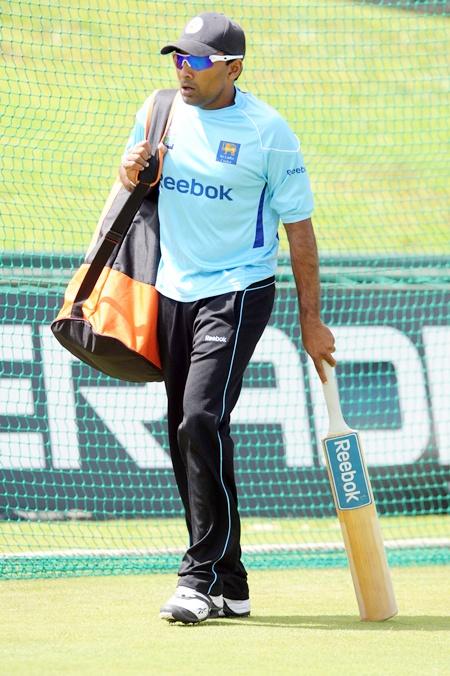 Sri Lanka captain Mahela Jayawardene is wary of England's devastating duo Eoin Morgan and Luke Wright and believes dismissing them cheaply in Monday's World Twenty match is key to maintaining his team's winning momentum.
Photos: Sri Lanka crush West Indies by nine wickets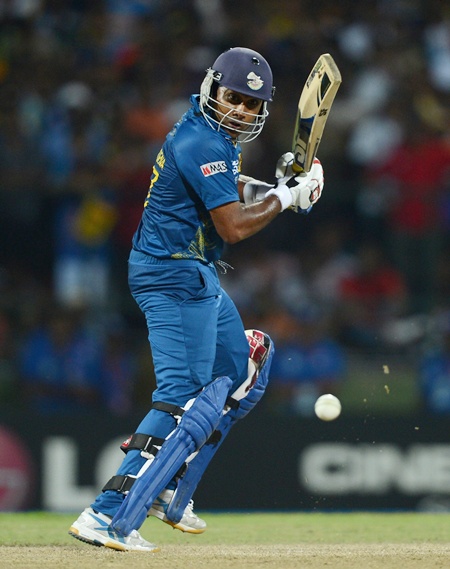 Mahela Jayawardene struck a record-equalling sixth half century in ICC World Twenty20 as Sri Lanka virtually assured themselves a semifinal berth with a crushing nine-wicket win over West Indies in their Super Eights match in Pallekele on Saturday night.
September 29, 2012
Sehwag raises questions by skipping net session again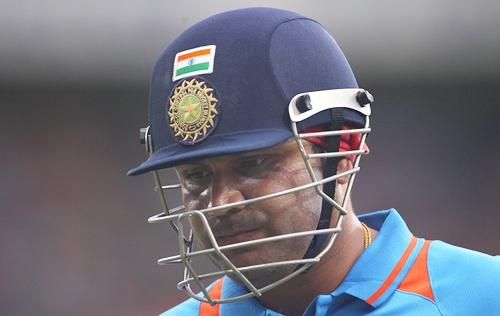 The Indian team's way of handling senior opener Virender Sehwag and the player's own attitude in this ongoing World Twenty20 is certain to raise questions whether all is well in the Indian camp.
PHOTOS: Wright sets up easy victory for England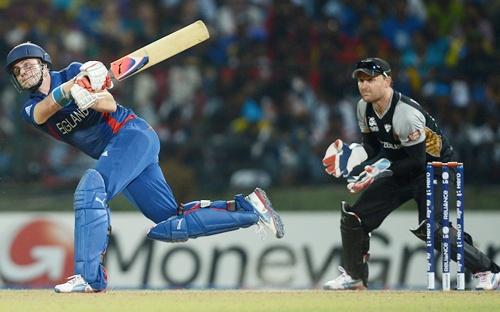 Luke Wright blasted 76 off 43 balls as England kept alive their title defence with a six-wicket victory against New Zealand in a World Twenty20 Super Eight match on Saturday.
India take on Pakistan in a do-or-die game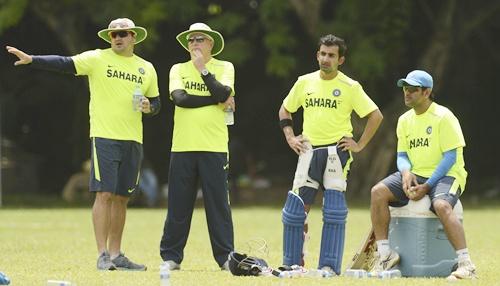 Humiliated by Australia in their opening Super Eights match, a jittery India will have to pick up the pieces from their all-round failure and come up with an inspired performance against arch-rivals Pakistan in their do-or-die game in the World Twenty20 in Colombo on Sunday.
Warm-up win against India, a morale booster: Hafeez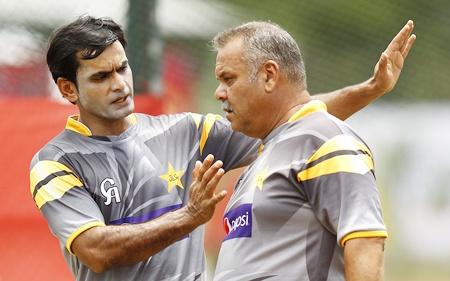 Gearing up for the high-voltage clash against arch-rivals India, Pakistan captain Mohammed Hafeez said his team has the edge going into Sunday's World T20 Super Eight game after the morale-boosting win over Mahendra Singh Dhoni's men in a warm-up match.
Don't criticise 5-bowler theory: Dhoni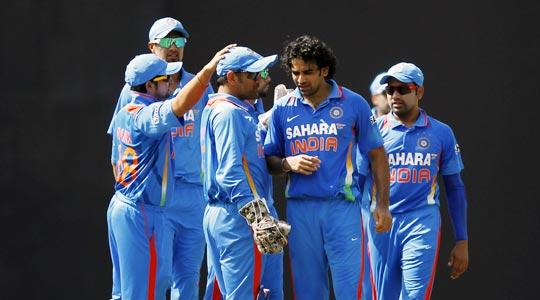 Indian captain Mahendra Sigh Dhoni defended his five-bowler theory and the dropping of Virender Sehwag from the playing eleven in their World Twenty20 Super Eights match against Australia, saying that he had adopted the "horses for courses" policy for the game.
September 28, 2012
PHOTOS: Watson, Warner help Australia thrash India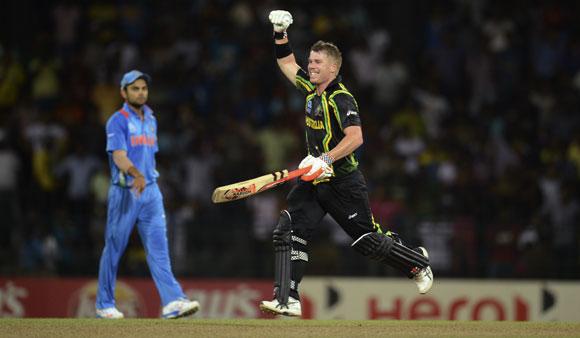 Images from the World Twenty20 Super Eight match between Australia and India at the R Premadasa stadium in Colombo on Friday.
PHOTOS: Gul, Akmal lead Pakistan to thrilling win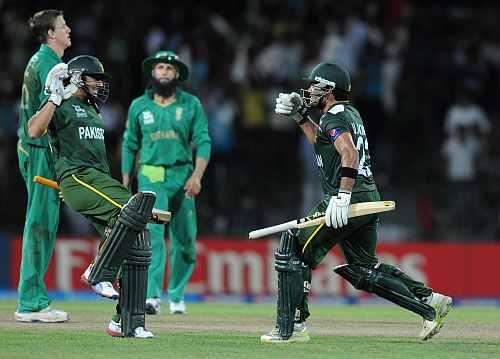 Photos of the World Twenty20 match between Pakistan and South Africa being played in Colombo.
World T20: De Villiers wary of Pakistan spin king Ajmal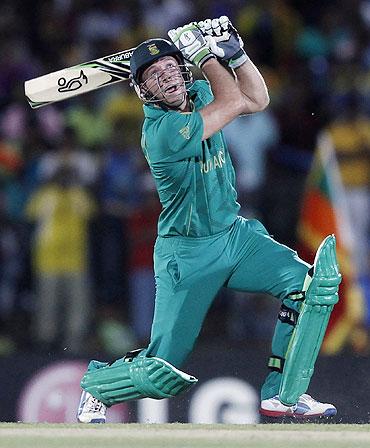 South Africa will study video analysis to prepare their batsmen to face Pakistan spinner Saeed Ajmal, captain AB De Villiers said on Thursday, a day before the teams meet in the Twenty20 World Cup Super Eights.
September 27, 2012
PHOTOS: Sri Lanka sink Kiwis in Super Over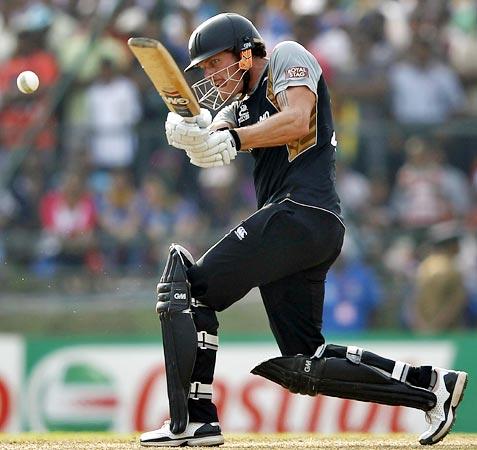 Sri Lanka beat New Zealand via Super Over after the opening Super Eights match of the ICC World Twenty20 ended in a tie.
'MS Dhoni has to trust Virender Sehwag's abilities'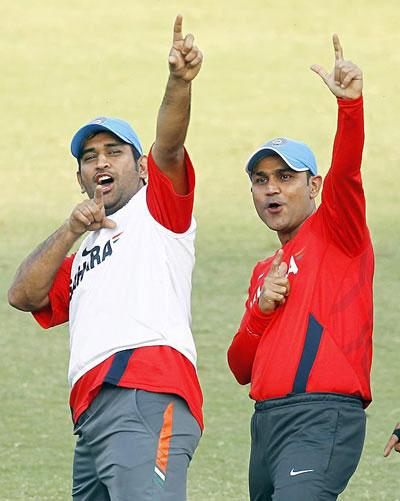 Former Pakistan skipper Wasim Akram has thrown his weight behind off-colour Virender Sehwag, saying skipper Mahendra Singh Dhoni must trust the India opener's abilities.
India likely to go in with five bowlers against Aus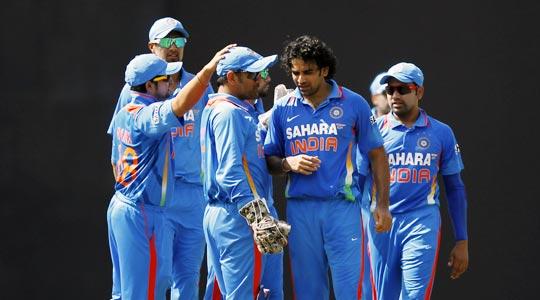 India captain Mahendra Singh Dhoni has said the team will go in with five bowlers in its World Twenty20 Super Eight match against Australia but it will be one of the toughest decisions of his career to choose between Virender Sehwag and Yuvraj Singh.
Hussey wary of Indian spinners ahead of Super Eights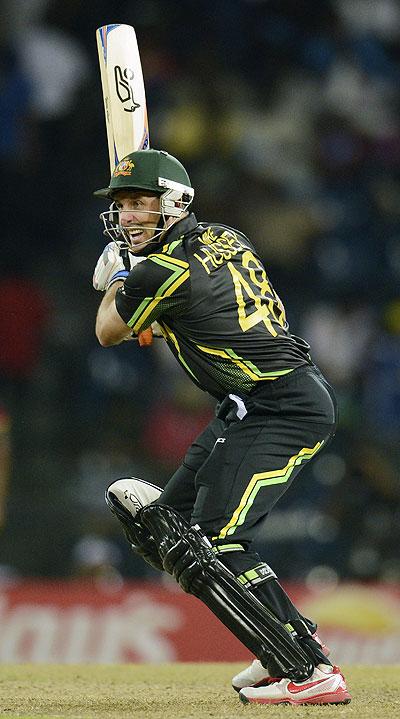 Ahead of Australia's first Super Eight clash against India, batsman Michael Hussey on Wednesday said the team is chalking out an appropriate strategy to cope with the variety of spinners on offer by the 2007 World Twenty20 Champions.
World T20: Sammy believes Narine key to Windies fortunes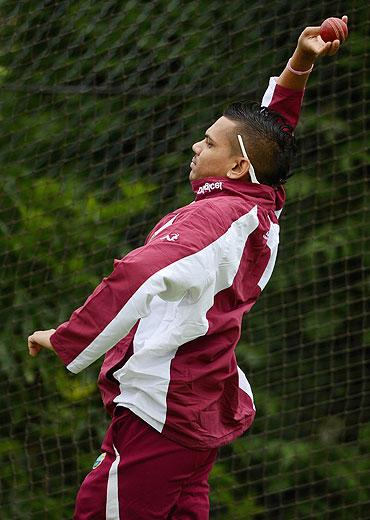 West Indies are relying on Trinidad mystery spinner Sunil Narine to make a big impact on the England batting when the two teams meet in their opening super eight match at the Twenty20 World Cup in Pallekele on Thursday.
September 26, 2012
'I will never say Virender Sehwag is out of form'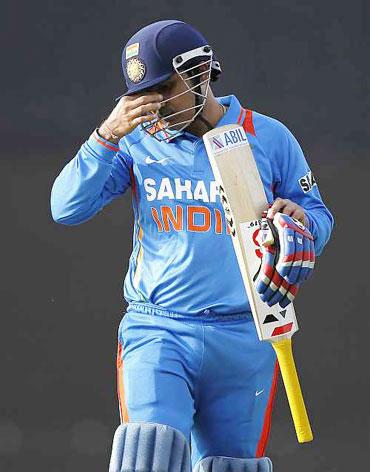 Michael Hussey has enormous respect for Virender Sehwag and insisted that the 'Nawab of Najafgarh' can "never be out of form", but at the same time hoped that Virat Kohli has a bad day in office when Australia take on India in their Super Eights match in Colombo on Friday.
September 25, 2012
IPL has got all the players close together: Albie Morkel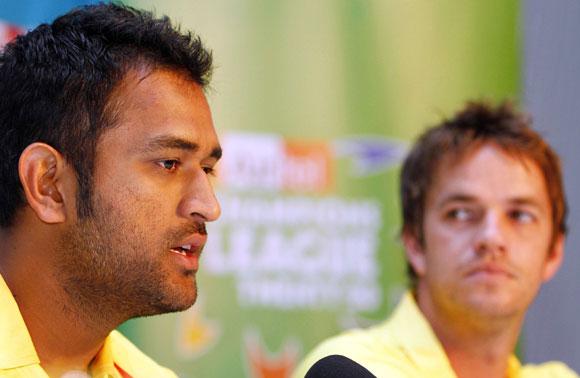 Albie Morkel, a regular in the Chennai Super Kings line-up during IPL, says the experience of sharing the dressing room with Mahendra Singh Dhoni, R Ashwin and Suresh Raina will help South Africa when they take on India in their final Super Eight game of the World Twenty20.
Sehwag misses nets session; bowling a concern for India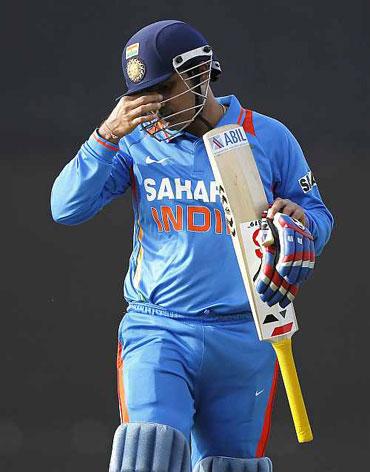 India's senior batsman and opener, Virender Sehwag's finger injury and a suitable bowling combination for the team are two major concerns for India ahead of their opening ICC World Twenty20 Super Eight Game against Australia on Friday.
Women's WT20 starts, India open campaign on Thursday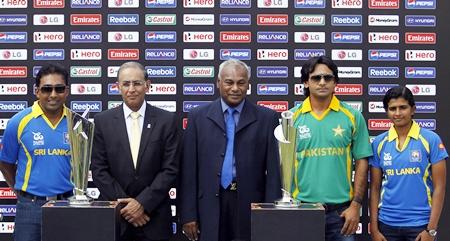 Away from the hype surrounding the men's tournament, the Women's World Twenty20 will start in Galle on Wednesday but India's campaign will kick off a day later when they take on Australia on Thursday.
Narine brings quality to the side: Sammy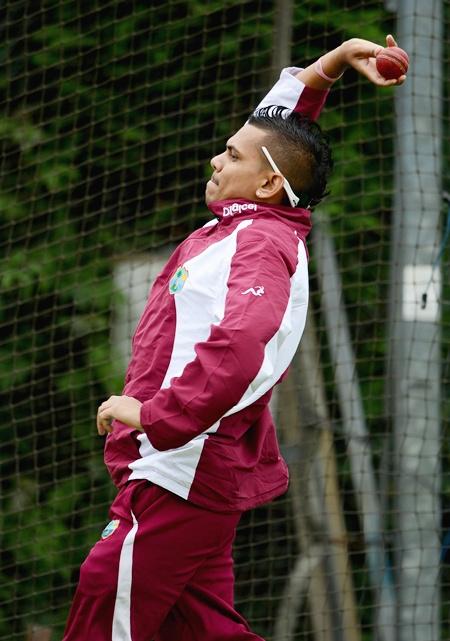 West Indies skipper Darren Sammy was all praise for his bowlers, especially Sunil Narine, saying the mystery off-spinner brings "quality to the side".
Harbhajan is still one of the best spinners: Kumble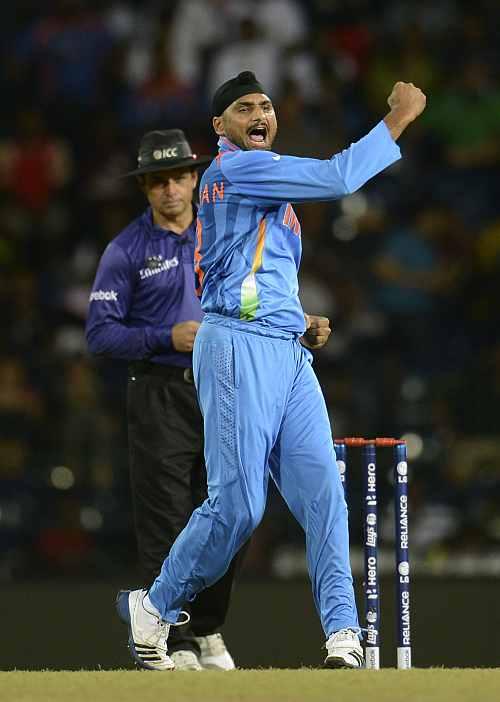 Former Indian captain Anil Kumble reckons that India's spin repertory was full of "quality bowlers" and rated comeback man Harbhajan Singh as one of the "best spinners in the country".
Spotted: Sunil Gavaskar in Bangalore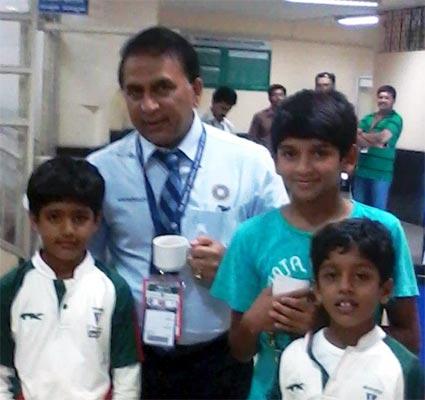 Reader Col. Shrinivas sent us this picture.
September 24, 2012
We made it easy for India: Broad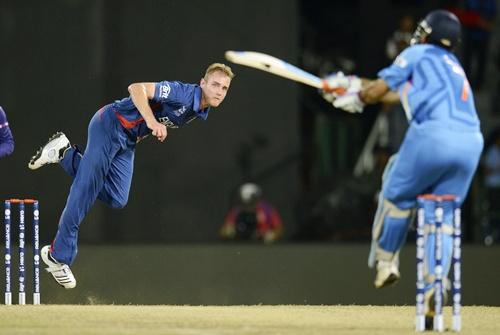 The mammoth loss to India may not have hurt England's Super Eight chances in the World Twenty20 but skipper Stuart Broad said it did highlight some clear flaws in his batsmen's handling of spinners.
Brilliant show by Harbhajan: Dhoni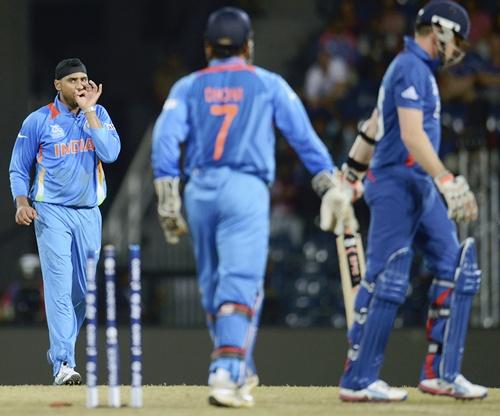 India captain Mahendra Singh Dhoni was all praise for comeback-man Harbhajan Singh, terming the spin veteran's four-wicket haul in the World Twenty20 match against England as a "brilliant one under current circumstances".
We have problem of plenty now: Dhoni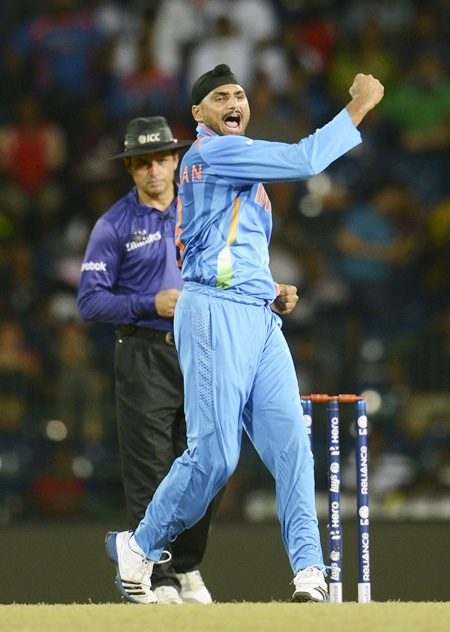 With Harbhajan Singh making a memorable comeback and Piyush Chawla coming good in the spin department, Indian captain Mahendra Singh Dhoni said that his side would face the problem of plenty but the best eleven will play in the remaining games of the World Twenty20 in Colombo.
September 23, 2012
Modest Watson plays down comparisons with Kallis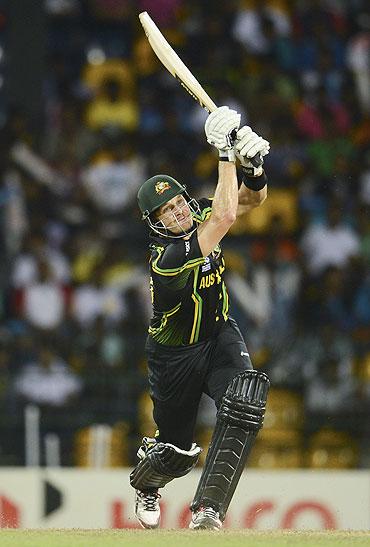 Humility is a virtue that champion sportspersons are blessed with and Australian all-rounder Shane Watson is no different as he sees himself "nowhere" when compared to South African great Jacques Kallis.
September 22, 2012
Yuvraj has made a great comeback, says Broad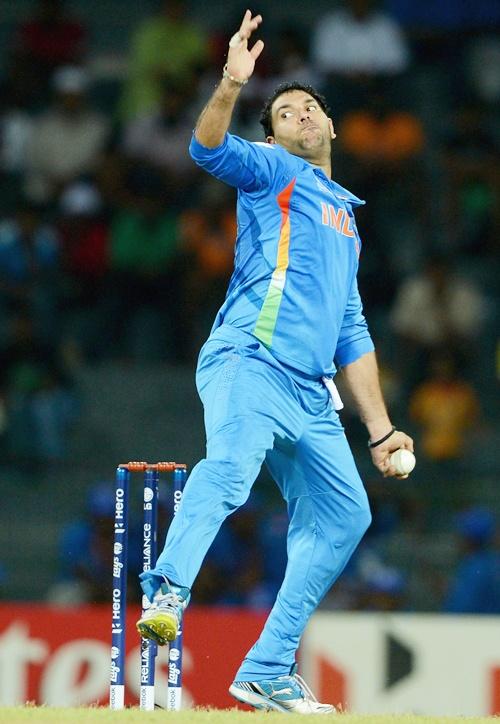 The mere mention of 'six sixes' rankles England captain Stuart Broad, who was at the receiving end when Yuvraj Singh accomplished the feat in the 2007 World Twenty20, but the pacer was sporting enough to "welcome" the Indian batsman back after recovery from cancer.
Zaheer is Sachin of our bowling unit: Dhoni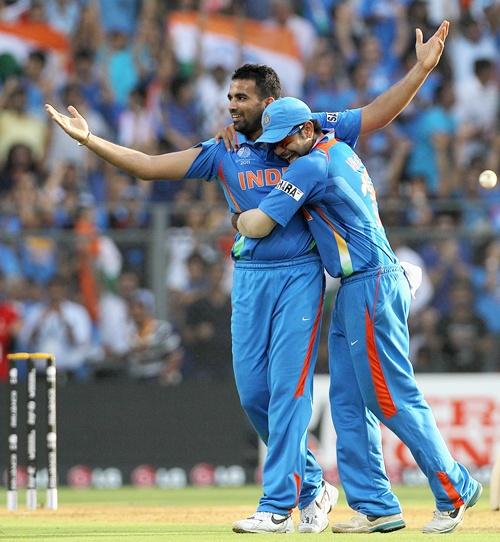 Indian captain Mahendra Singh Dhoni on Saturday defended beleaguered speedster Zaheer Khan, calling him the "Sachin Tendulkar of Indian bowling" but at the same time indicated a few changes in the team line-up for the last World T20 group match against England in Colombo on Sunday.
World T20: Wary India gear up for tough English test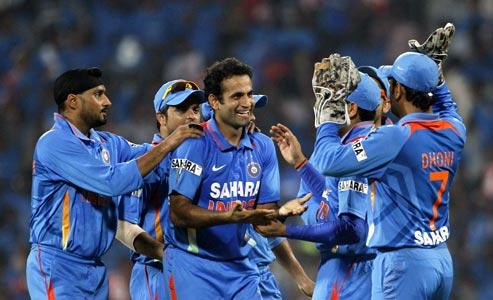 India's listless bowling attack will aim to put up an improved performance ahead of the Super Eights stage when the team takes on England in its final group match in the ICC World Twenty20.
September 21, 2012
Australia on look out for ascendance against WI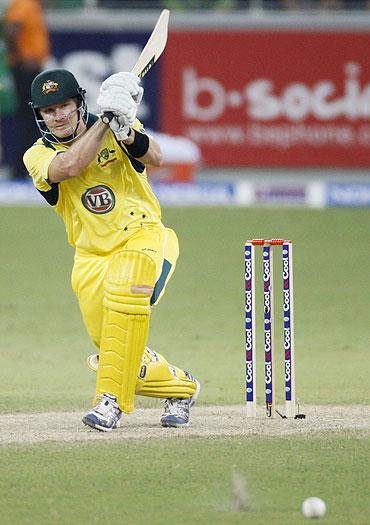 Having registered a comprehensive win in their World Twenty20 opener, Australia would aim to seal a Super Eight berth when they take on the flamboyant West Indies in a Group B encounter at the R Premadasa Stadium in Colombo on Saturday.
Sri Lankans face South Africa in marquee clash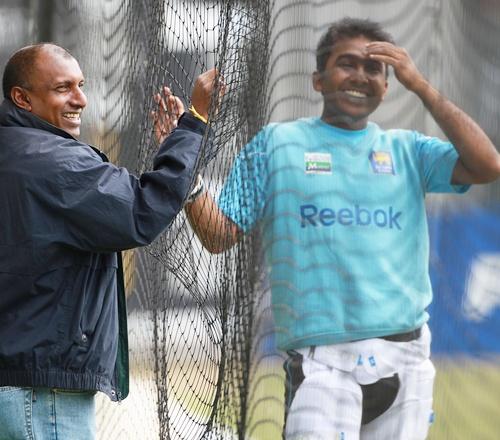 Already assured of their places in the Super Eight stage of the ICC World Twenty20, both Sri Lanka and South Africa would be eyeing a win to top their pool when they play against each other in the marquee Group C clash in Hambantota on Saturday.
South Africa, prepared for any conditions: De Villiers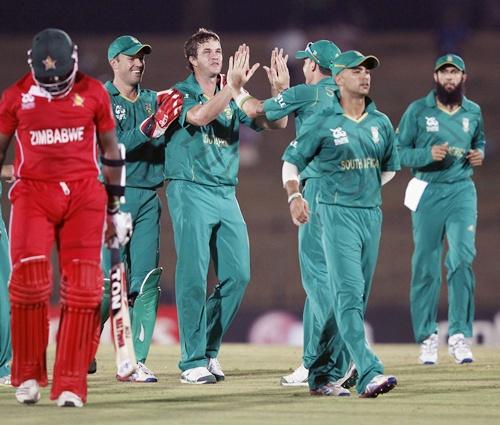 Determined to remove their big tournament chokers tag, South Africa captain A B de Villiers said his side is well prepared to play in any condition in the ongoing ICC World Twenty20 in Hambantota.
World T20: Poor opening balance hurting India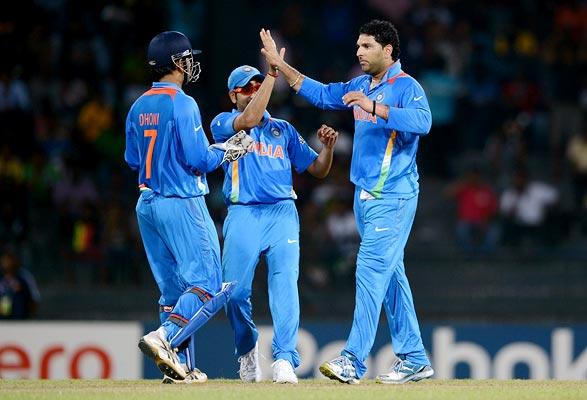 Heading into the World Twenty20, the Indian team said it wants to win the trophy for Yuvraj Singh. Now, just days into the tournament, it seems Yuvraj will have to win it single-handedly.
Sehwag's form has nothing to do with his age: Jayasuriya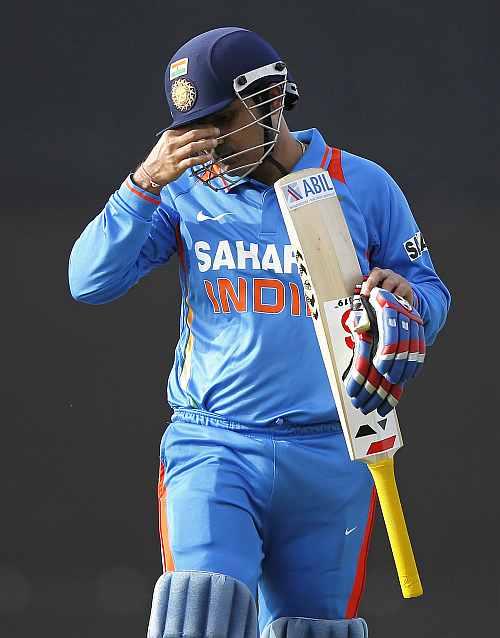 Virender Sehwag's prolonged form slump has become a cause of concern but the struggling opener received the backing of another swashbuckler Sanath Jayasuriya who said India needed an "impact player" like him to win matches.
September 20, 2012
Defending champs England to take on lion-hearted Afghans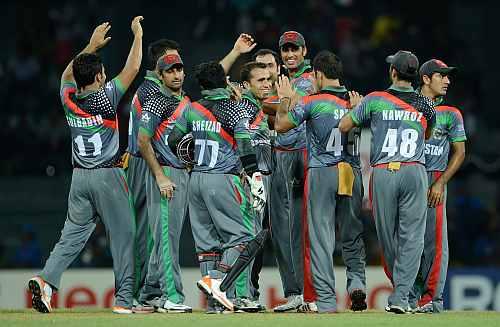 It will be a David versus Goliath battle at the R Premadasa Stadium on Friday when defending champions England launch their World Twenty20 campaign against Afghanistan, who displayed enough fighting abilities in their opening fixture against India.
Our bowling at the death needs improvement: Kohli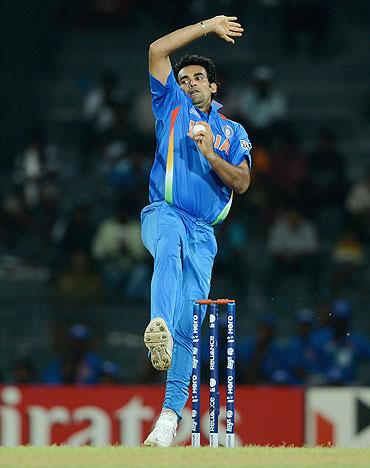 Having been put through some anxious moments during their match against Afghanistan on Wednesday, India's Virat Kohli conceded that the team's inability to bowl accurately at the death is a "worrying factor".
PIX: India scrape past Afghanistan in World T20 opener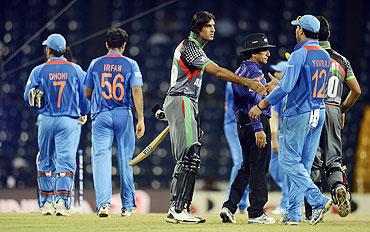 Images from the World T20 match between India and Afghanistan on Wednesday.
September 19, 2012
PHOTOS: All-round Watson guides Aussies over Ireland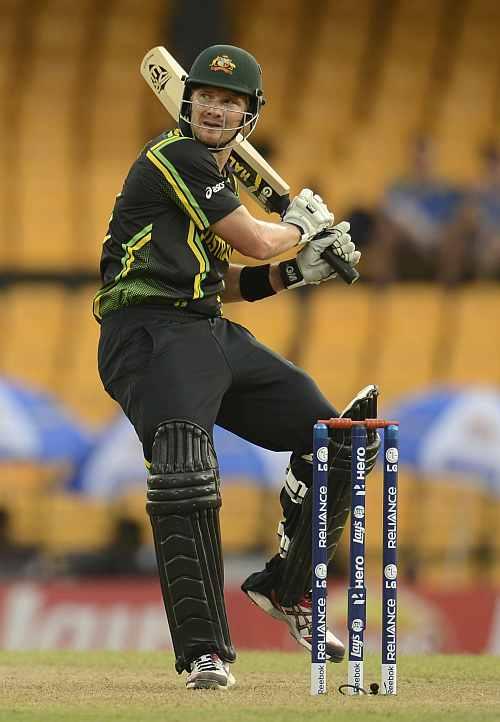 Images of the World Twenty20 match between Australia and Ireland.
September 18, 2012
PHOTOS: Mendis's six gives Sri Lanka winning start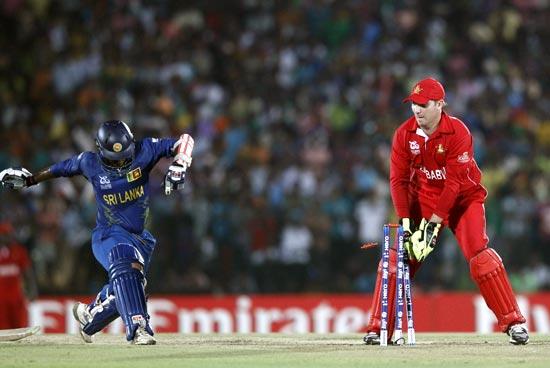 Mystery spinner Ajantha Mendis registered the best figures in World Twenty20 with a magical-haul of six wickets for eight runs to help Sri Lanka crush Zimbabwe by 82 runs in the tournament opener.
India to experiment with field settings in World T20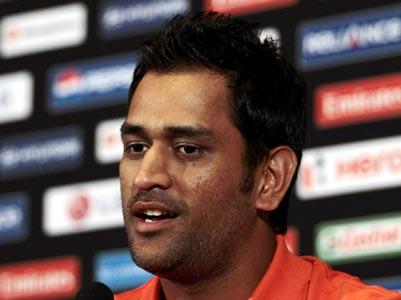 India will experiment with different field settings to compensate for their bowling deficiencies at the Twenty20 World Cup, captain Mahendra Singh Dhoni said.
World T20: Afghanistan seek to boost war-torn homeland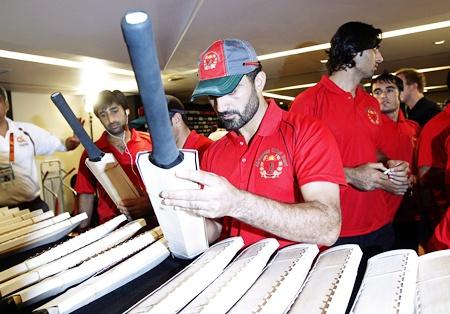 Rising from the ruins of war to challenge the world's cricketing establishment, Afghanistan's rag-tag team hope to inspire the conflict-ravaged nation with a strong showing at the Twenty20 World Cup in Sri Lanka.
We might play five bowlers at some stage: Dhoni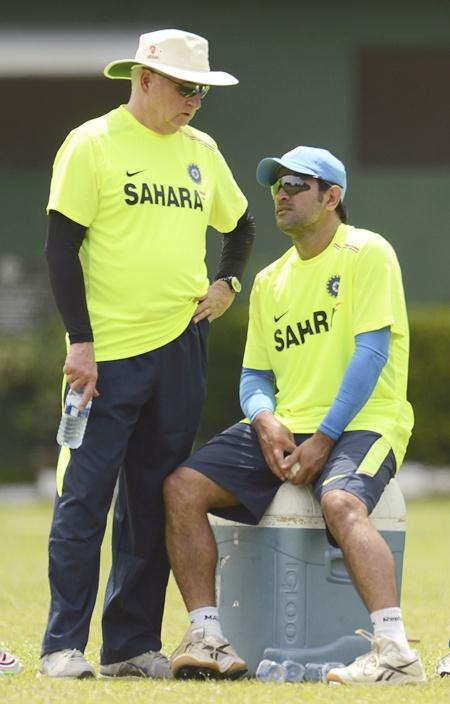 Fully aware that bowling is one of his team's weak points, Indian captain Mahendra Singh Dhoni on Tuesday indicated that he could opt for five specialist bowlers in future if the part-timers don't perform as per expectations.
India looking for smooth start against Afghanistan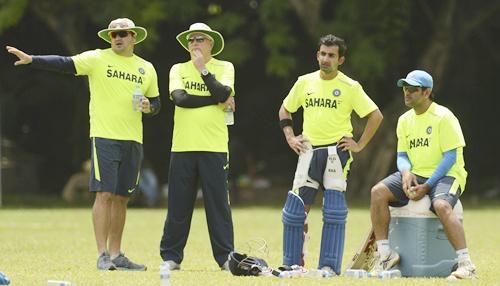 India will have to quickly decide on their team combination as they launch their ICC World Twenty20 campaign against minnows Afghanistan in Colombo on Wednesday, hoping to get into the groove for the tougher battles ahead.
India's bowling woes surface ahead of World T20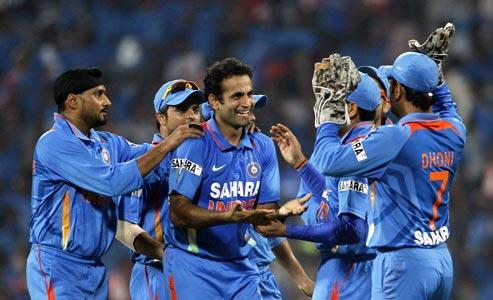 India's loss to Pakistan, their second in their last three T20 outings, has cast serious doubts over their credentials as one of the favourites for the World Twenty20 crown, says .
Sri Lanka aim to ditch choker tag in World Twenty20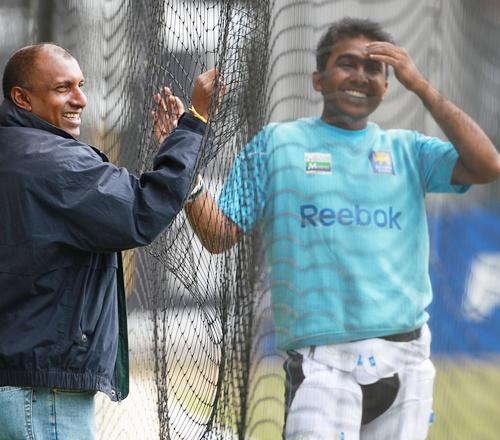 Sri Lanka, beaten in three ICC limited overs finals since triumphing in the 1996 World Cup and 2002 Champions Trophy they hosted, hope being back on home soil will help them avoid the chokers tag in the World Twenty20 starting on Tuesday.
September 17, 2012
'Team India will come good as the tournament progresses'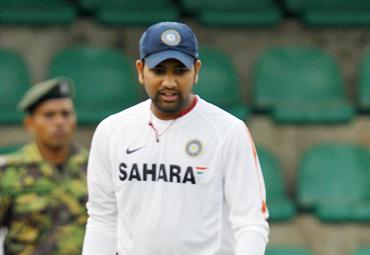 Middle-order batsman Rohit Sharma has expressed confidence that India would bounce back from the five-wicket loss to Pakistan in their last warm-up game ahead of the World Twenty20, and said the team will get better as the tournament progresses.
'Match against Pakistan good test for main tournament'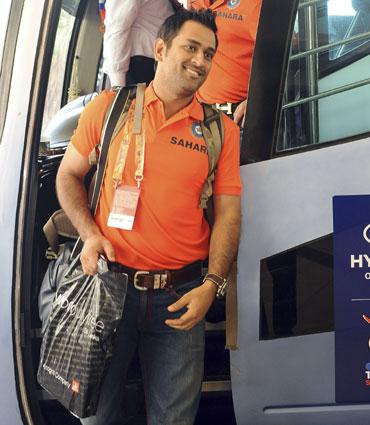 Despite suffering a five-wicket loss to Pakistan in the World T20 warm-up match on Monday, Indian captain Mahendra Singh Dhoni was not complaining, and said that his side got the chance to test which combination would be the right one for the tournament proper.
Anyone's title for the taking as World T20 kicks-off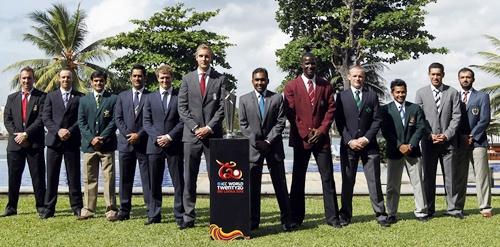 The high-profile ICC World Twenty20 championship gets underway in Colombo on Tuesday with no clear favourites but champions of the inaugural season, India, will fancy their chances on the slow familiar tracks of the island nation where they have played a lot of cricket in recent times.
September 16, 2012
WC T20 warm-up: India on look out for ascendance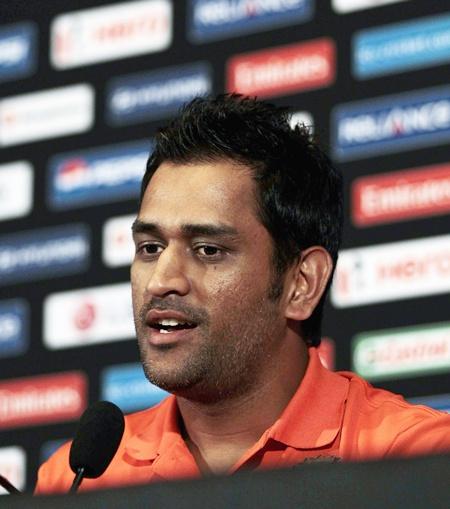 Their tails up after an easy outing against hosts Sri Lanka, India would like to keep the winning momentum going when they take on arch-rivals Pakistan in their second warm-up game in Colombo on Monday ahead of the ICC World Twenty20 beginning on September 18.
September 15, 2012
PHOTOS: Kohli, Sangakkara sweep major ICC awards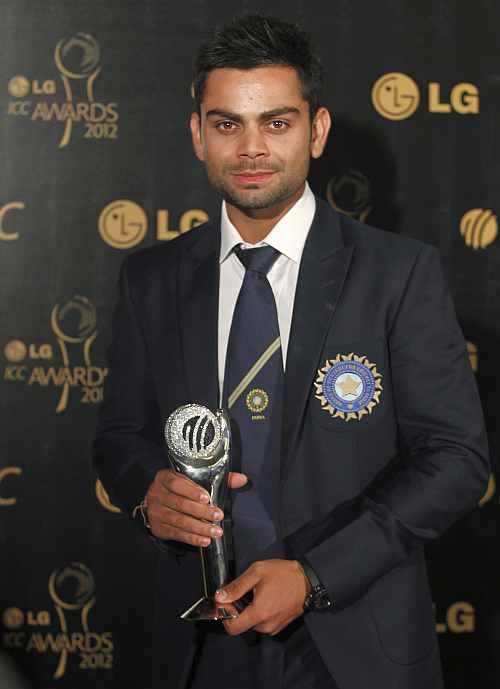 India's Virat Kohli was rewarded for his dream run in the last one year as he was named the ODI Cricketer of the Year, while Kumar Sangakkara walked away with three honours, including the Cricketer of the Year, in the ICC annual awards function in Colombo.
Dhoni, Irfan star in India's victory over Sri Lanka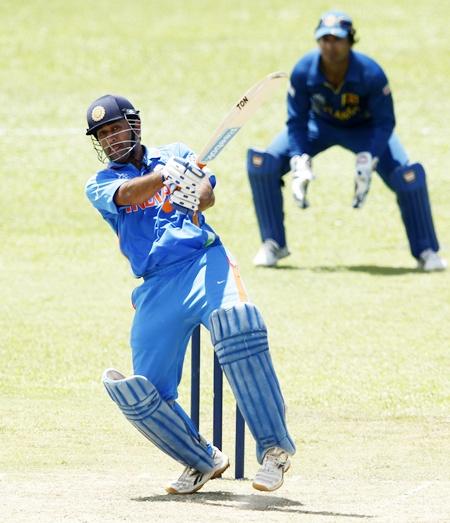 Irfan Pathan scalped five wickets as India warmed up for the World Twenty20 with a comfortable 26-run victory over hosts Sri Lanka in their first practice match in Colombo on Saturday.
September 14, 2012
India may find it difficult to win World T20: Kapil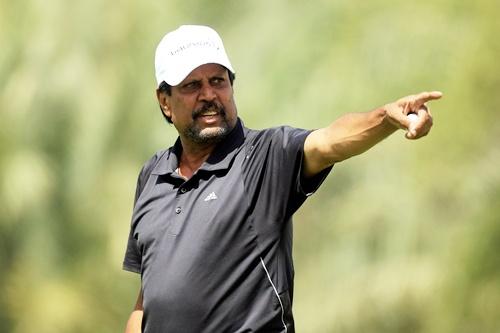 Former India captain Kapil Dev feels that Mahendra Singh Dhoni-led Indian team will find it "very difficult" to win the upcoming World T20 in Sri Lanka considering the manner in which they played in during their last T20 International against New Zealand.
Winning T20 WC critical for the team: Ashwin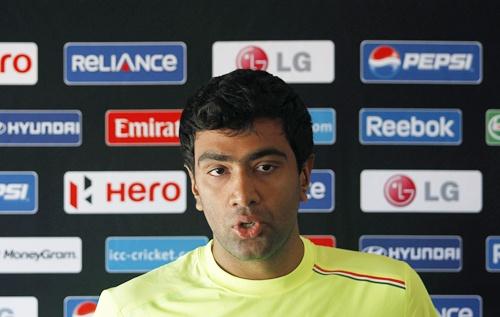 India off-spinner Ravichandran Ashwin says winning the coveted trophy after a gap of five years is 'critical' for the team after last year's Test reverses in England and Australia.
Australia captain hoping to add T20 WC to trophy cabinet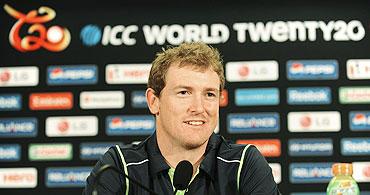 Rankings will mean nothing when play starts at the Twenty20 World Cup and Australia are deadly serious about winning the tournament for the first time over the next few weeks, according to skipper George Bailey.
'Twenty20 is a format where you have to keep attacking'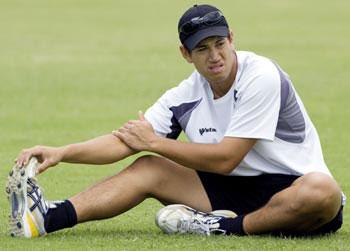 Clubbed alongside former champions Pakistan and Bangladesh, New Zealand will be have to "combat" some top class spinners in the group stages of the upcoming World T20 in Sri Lanka, said captain Ross Taylor.
September 13, 2012
'I respect Imran Khan's views but Sachin is an exception'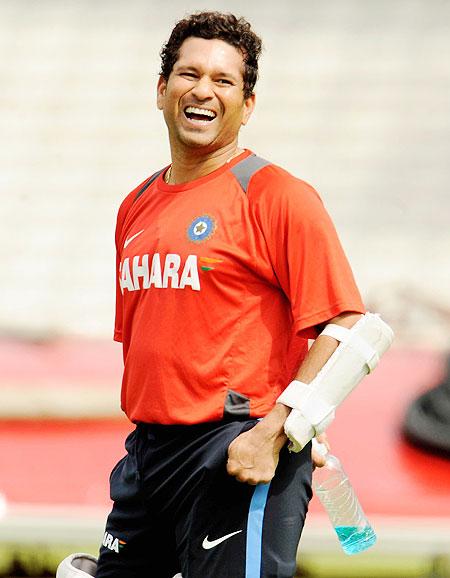 Former Pakistan leg-spinner Abdul Qadir is of the opinion that it should be left to Sachin Tendulkar to decide when he wants to retire from international cricket.
Will BCCI terminate Deccan Chargers' contract?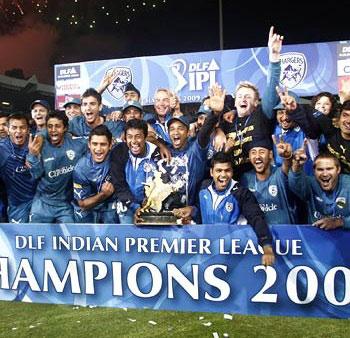 Beleaguered Indian Premier League (IPL) franchise Deccan Chargers' inability to find a buyer has put the Board of Control for Cricket in India (BCCI) in a quandary.
Afridi carries Pak hopes, Yuvraj's return lifts India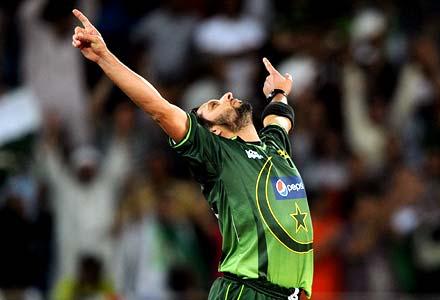 Pakistan captain Mohammad Hafeez expects Shahid Afridi to recover from injury in time to play a decisive role in his country's attempt to win another ICC World Twenty20.
It is important we do well in the T20 World Cup: Dhoni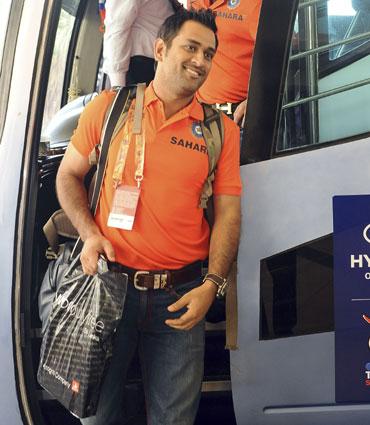 The Indian cricket team arrived here for the Twenty20 World Cup with captain Mahendra Singh Dhoni saying that he has a "very good team" which is capable of regaining the coveted trophy.
September 12, 2012
Switching from Test to T20 not easy: Dhoni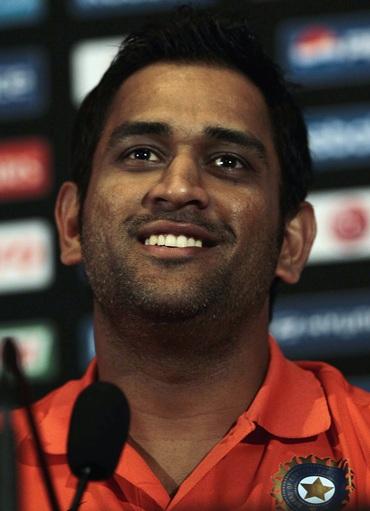 Indian captain Mahendra Singh Dhoni conceded that switching from Test cricket to Twenty20 format is difficult, but his team has the experience of making the adjustment for the T20 World Cup, which begins on September 18.
Pressure's lifted off Yuvraj's shoulders: Dhoni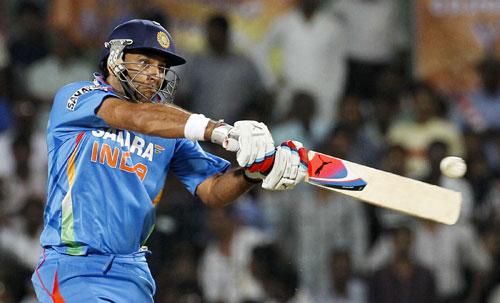 By performing well in his comeback game post a serious illness, Yuvraj Singh can afford to be his normal self as the pressure is now off him, says India skipper Mahendra Singh Dhoni.
September 11, 2012
PHOTOS: India vs New Zealand, 2nd T20 (Chennai)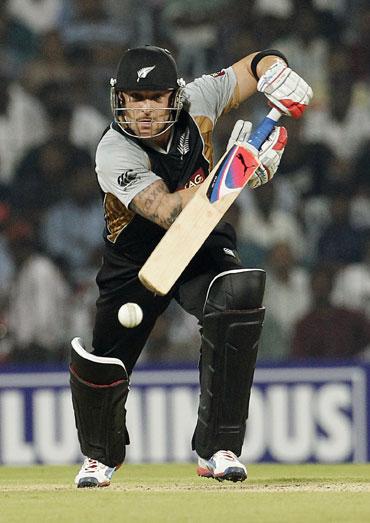 Images from the second T20 international between India and New Zealand at the MA Chidambaram stadium in Chennai on Tuesday.
September 10, 2012
Srikkanth confident India can do an encore at T20 WC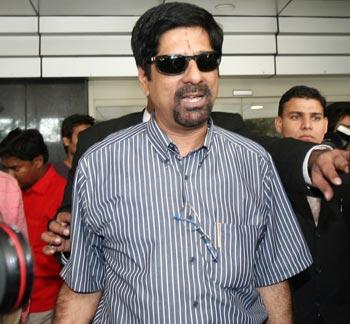 Outgoing chief cricket selector Krish Srikkanth has predicted an Indian triumph in the World T20, starting in Sri Lanka on September 18.
Focus back on Yuvraj as India meet Kiwis in second T20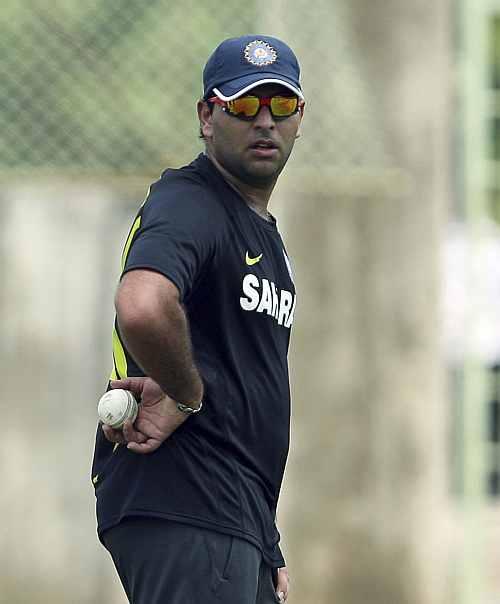 Two days after persistent rain washed out his much-awaited comeback match, Yuvraj Singh is ready to resume his innings in international cricket with the second Twenty20 game between India and New Zealand in Chennai on Tuesday.
September 07, 2012
Comeback man Balaji wants to go out and give his best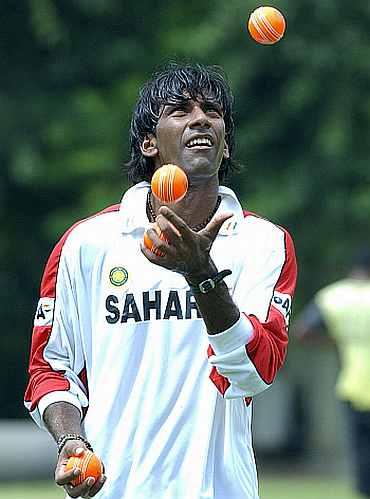 Amid the hype surrounding Yuvraj Singh's return after conquering cancer, pacer Laxmipathy Balaji will make a quiet comeback to the Indian cricket team, more than three-and-a-half years after his last international outing.
All eyes on Yuvraj as India take on Kiwis in first T20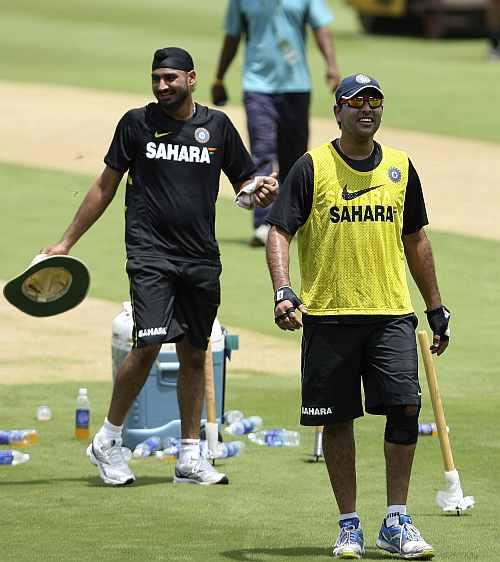 After winning his battle against a rare germ cell cancer, India's World Cup hero Yuvraj Singh will be the cynosure of all eyes when he starts his journey back to international cricket with the first Twenty20 match against New Zealand in Visakhapatnam on Saturday.
I cannot replace Dravid; no one can: Pujara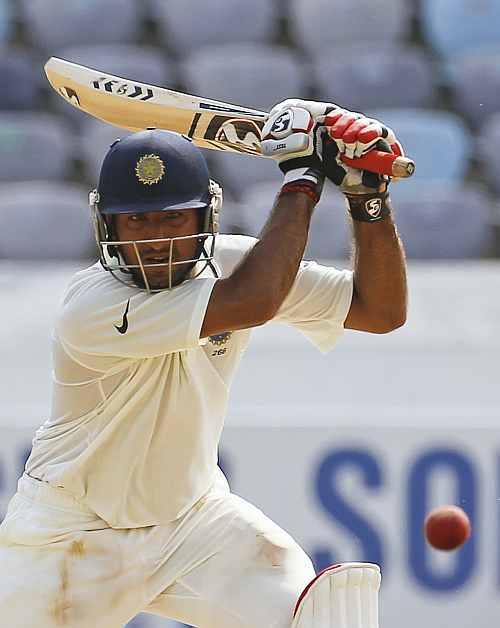 Cheteshwar Pujara speaks to about his successful outing in the just-concluded Test series against New Zealand.
I'm looking forward to playing again for India: Bhajji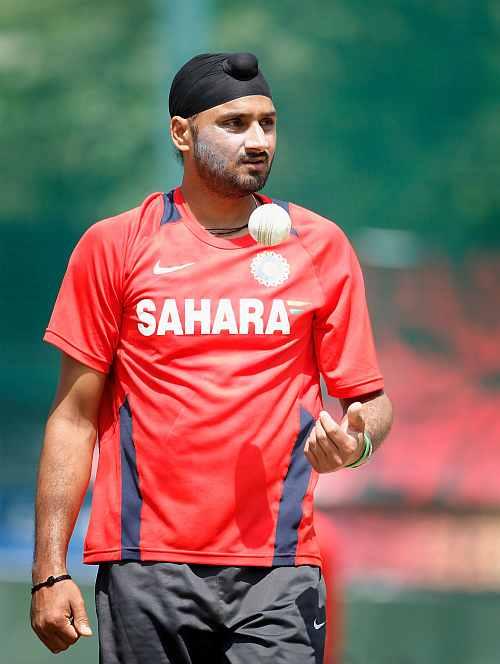 Harbhajan Singh is itching to get back on the field and perform for India. It's been a year since the feisty off-spinner was dropped from the national squad following inconsistent performances, but a good showing in the Indian Premier League, followed by a stint with Essex in English county cricket, helped him earn a recall.
September 06, 2012
'It's almost the same team that won the 2011 World Cup'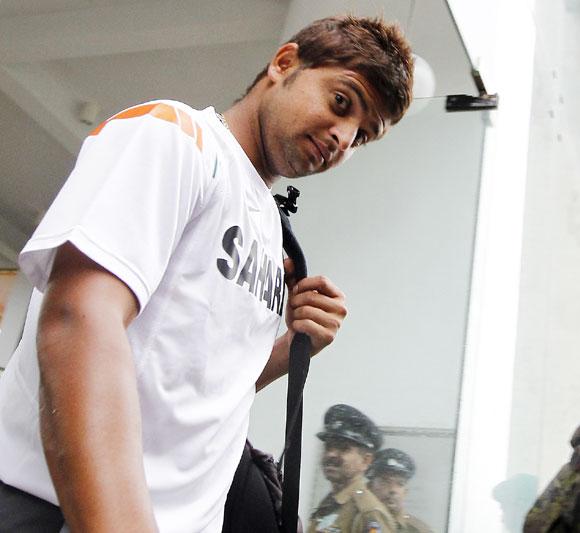 Suresh Raina feels India will get their mojo back in the upcoming Twenty20 World Cup in Sri Lanka with the return of Yuvraj Singh and Harbhajan Singh, two vital cogs in the ODI Cup triumph last year.
Tendulkar's body is naturally slowing down: Crowe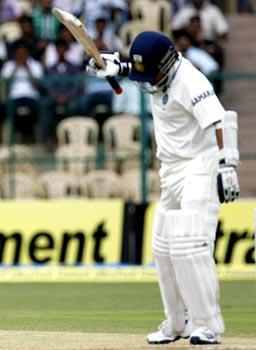 Former New Zealand captain and batting great Martin Crowe expressed the view that the Indian maestro is "naturally slowing down" due to age but "he can fix" the problems.
I can make a difference if given chance to coach: Ganguly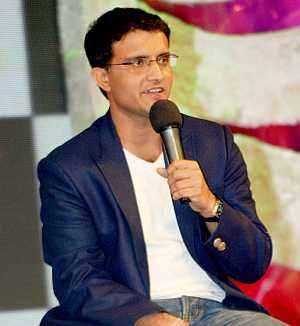 Former India captain Sourav Ganguly is open to coaching the senior national team if the Indian cricket board feels that he is a suitable candidate for the hot seat.
'Ability to play under pressure was my biggest strength'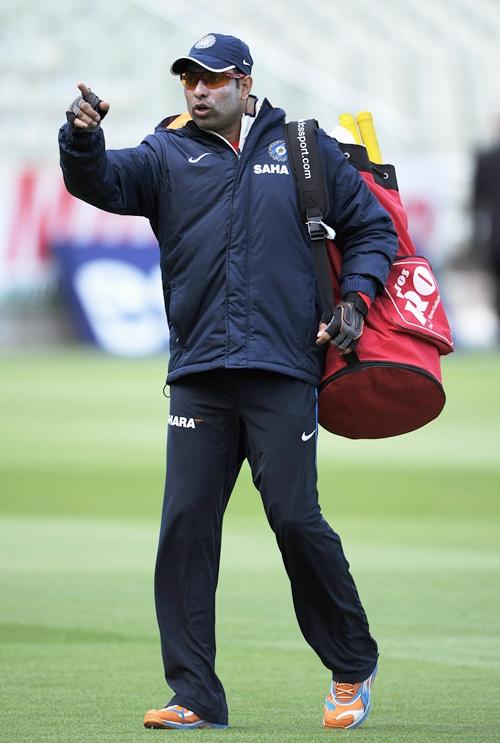 The stylish V V S Laxman, India's middle order bulwark, who announced his retirement from international cricket recently, reckons that his ability to come good in pressure situations was his "biggest strength" as a batsman.
I can't wait to play for India again: Yuvraj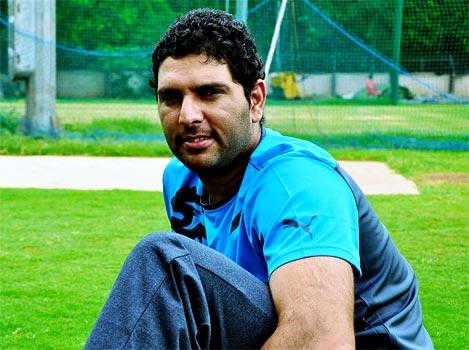 Yuvraj Singh talks about the excitement of making a comeback to the Indian team after recovering from cancer, the tough few months of treatment and how he plans to make a difference to cancer patients in India with his foundation YouWeCan.
September 05, 2012
'Sachin still good enough to score runs at highest level'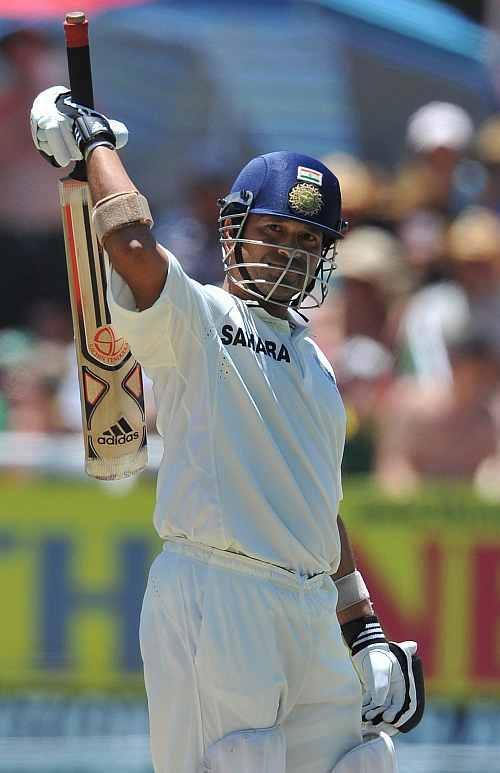 With age, Sachin Tendulkar has become vulnerable to full length deliveries but is "not finished" as yet, feels former cricketer Sanjay Manjrekar.
Ganguly, not Dhoni, is the greatest Indian captain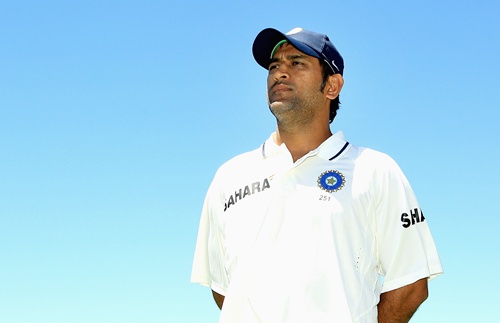 With the exception of the recent tours of England and Australia, where India suffered eight defeats in a row, hardly does a Test series pass without addition of a new feather in Mahendra Singh Dhoni's cap as a captain.
Not quite the perfect swansong for these cricket icons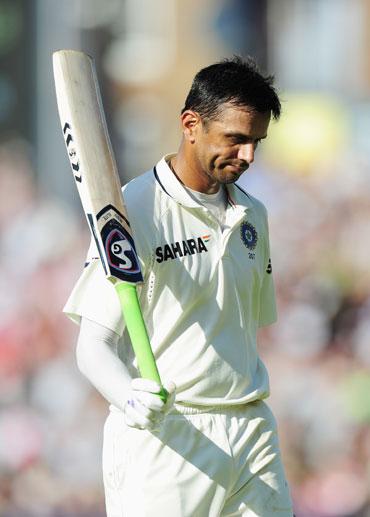 takes a look at cricket's biggest names to call it a day this year.
September 04, 2012
Pujara, Kohli right choices to fill middle order void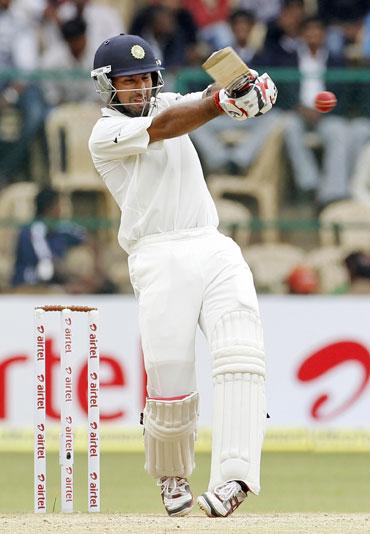 Cheteshwar Pujara and Virat Kohli's exploits with the bat in the two-Test series sweep of New Zealand will encourage India to believe they have pinpointed the right men to help carry the team through a tricky transitional period.
New zeal... and India's young brigade delivers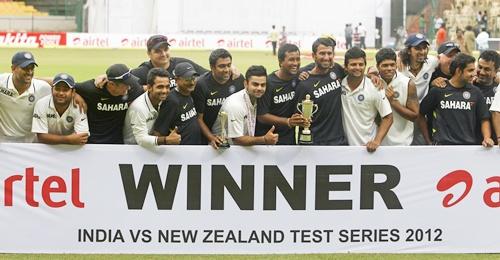 The 2-0 series win over New Zealand, says , was built around remarkable performances and handsome contributions from Team India's youngsters.
Ashwin, Kohli achieve career-best rankings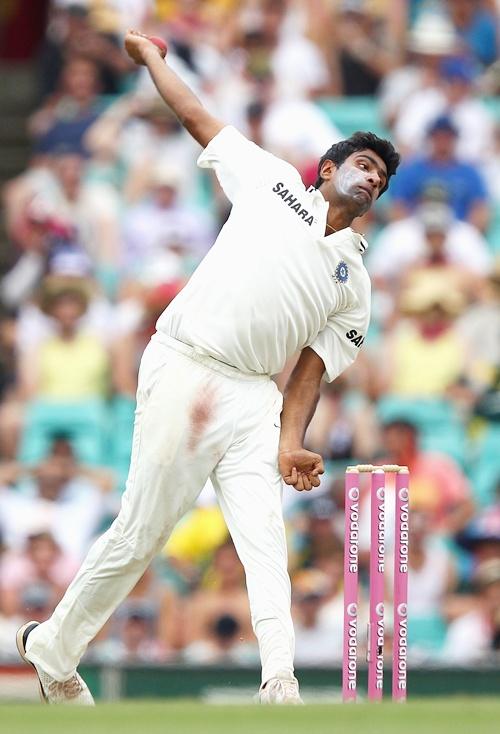 Indian off-spinner Ravichandran Ashwin broke into the top 20 of ICC's Test Rankings for the first time at a career-best 18th spot after guiding the team to a series whitewash over New Zealand at home.
Is Tendulkar on the decline?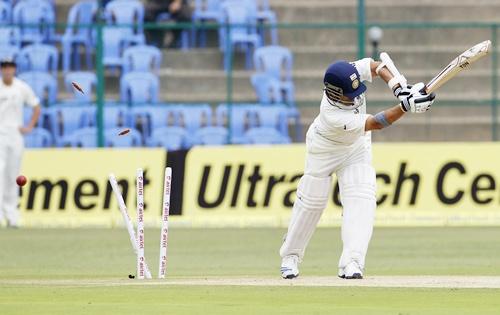 Surprising it may seem, but batting icon Sachin Tendulkar's defence was breached thrice in a row in the just-concluded Test series against New Zealand, which India won 2-0 on Monday.
September 03, 2012
PHOTOS: India vs New Zealand, Bangalore Test (Day 4)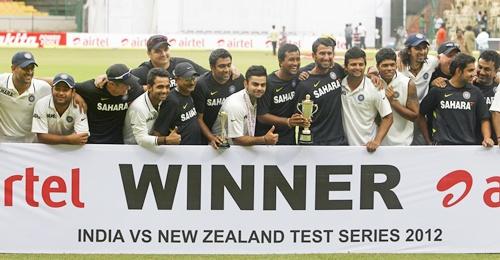 Images from the fourth day's play in the second Test between India and New Zealand, at the Chinnaswamy Stadium in Bangalore.
September 02, 2012
PHOTOS: India vs New Zealand, Bangalore Test (Day Three)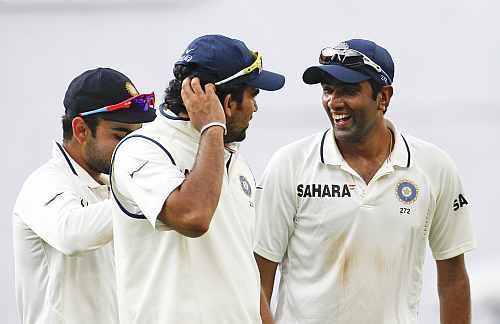 Images from the third day's play of the second Test between India and New Zealand being played at the Chinnaswamy Stadium in Bangalore
September 01, 2012
'Team India needs a big knock from either Kohli or Dhoni'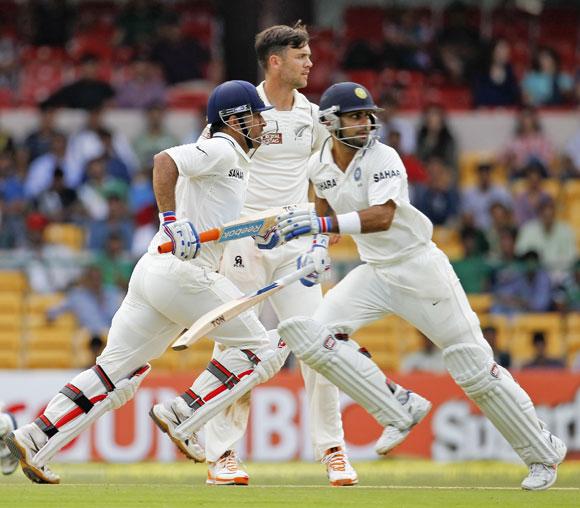 India responded well to New Zealand's respectable total with some good batting on Saturday but Suresh Raina said either skipper Mahendra Singh Dhoni or young turk Virat Kohli will have to play a big knock, if the hosts are to achieve a favourable result in the Test match.
PHOTOS: India vs New Zealand, Bangalore Test (Day Two)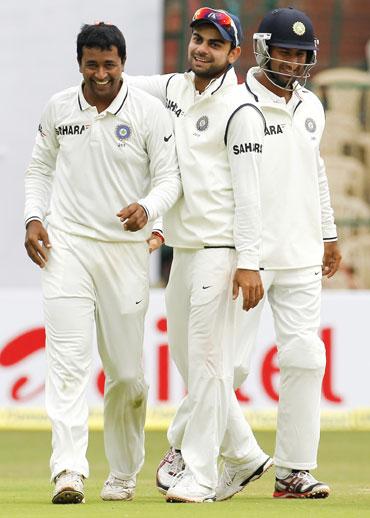 Images from the second day's play of the second Test between India and New Zealand being played at the Chinnaswamy Stadium in Bangalore
Archives
August 2012
|
July 2012
|
June 2012
|
May 2012
|
April 2012
|
March 2012
|
February 2012
|
January 2012
|
September - December 2011
|
July 2011
|
May 2011
|
March 2011
|
January 2011
|
November 2010
|
September 2010
|
July 2010
|
May 2010
|
April 2010
|
March 2010
|
February 2010