December 30, 2012
Dhoni happy being a 'punching bag'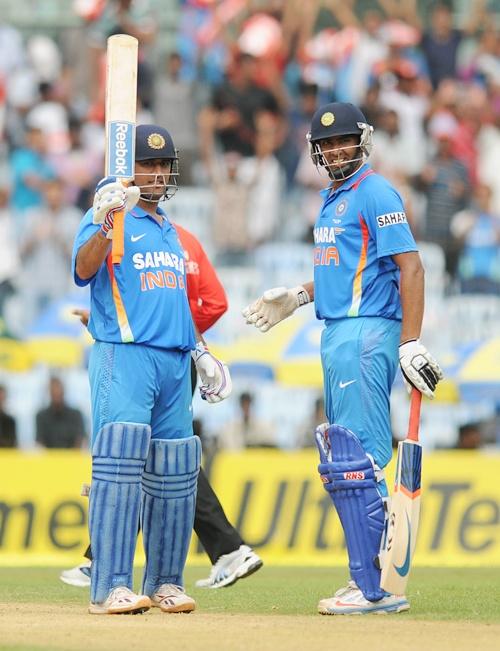 A captain faces a lot criticism when his team goes through a prolonged lean patch but India skipper Mahendra Singh Dhoni does not mind becoming a "punching bag" if it saves the other players from pressure.
Dhoni's ton came under difficult conditions: Misbah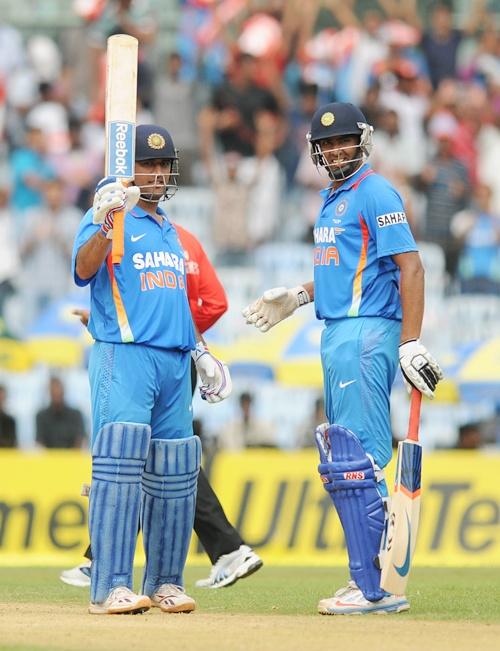 His gritty century could not help India's win but skipper Mahendra Singh Dhoni's ton under challenging conditions was acknowledged and appreciated by his counterpart Misbah-ul-Haq, in Chennai on Sunday.
MS Dhoni: A seventh Indian entry to the elite club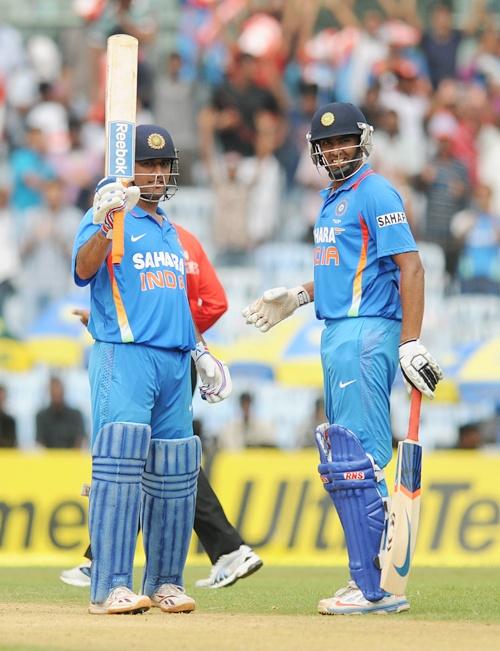 MS Dhoni's 113 not out against Pakistan in the first one-dayer in Chennai was without doubt one of the most resilient innings in the 50-over format.
Farewell to the 'godfather' of modern cricket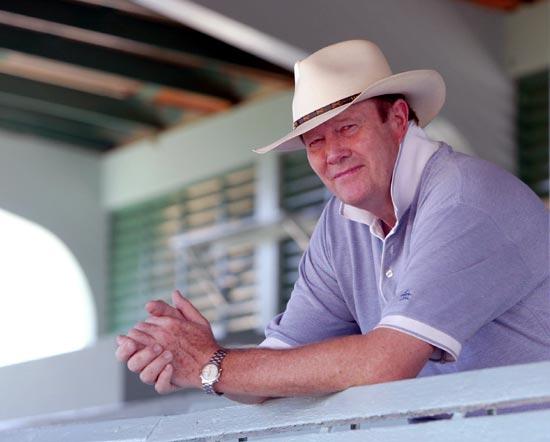 The cricket world paid tribute to former England Test skipper and broadcaster Tony Greig, remembering him as "the godfather of modern cricket" due to his influence in shaping the game.
December 29, 2012
Tony Greig and controversy were never far apart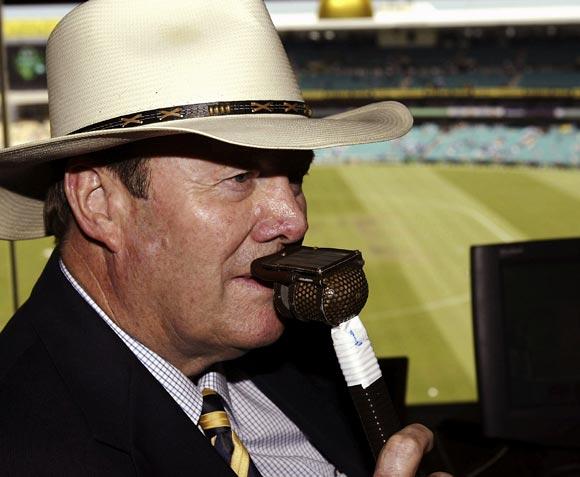 Former England captain Tony Greig, one of the architects of cricket's World Series revolution in the 1970s, died at the age of 66 after suffering a heart attack at his Sydney home on Saturday.
Australia's 'Mr Cricket' Hussey bows out on a high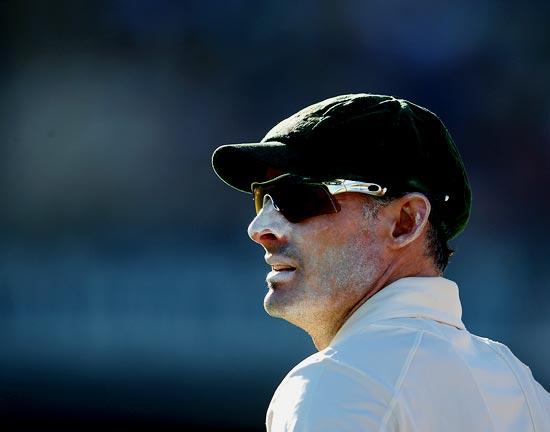 Mike Hussey will play his final Test against Sri Lanka next week and retire from international cricket at the end of the Australian summer, the veteran batsman said, citing a desire to spend more time with his family.
Rain could play spoilsport in India-Pak ODI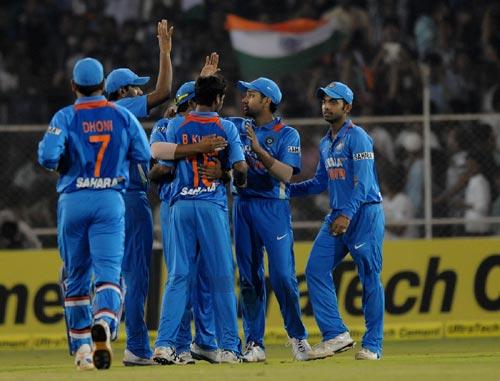 Honours shared in the T20 series, arch foes India and Pakistan are now set for what is likely to be an exhilarating three-match ODI series showdown but weather gods could prove to be the dampener in the opening clash in Chennai on Sunday.
PHOTOS: Yuvraj powers India to T20 victory over Pak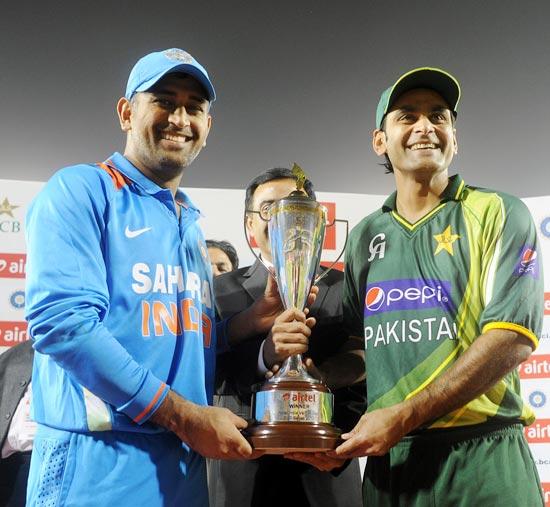 Photos of the second Twenty20 match between India and Pakistan, being played in Ahmedabad.
December 28, 2012
Exclusive: Tendulkar, A hundred reasons to smile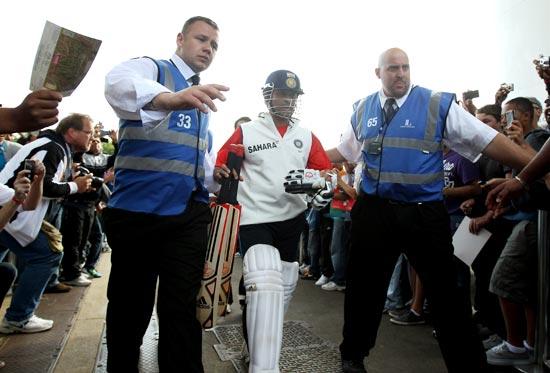 The attention he receives goes beyond mere adulation and enters the world of veneration. Is any deity ever worshipped more, asks , former English Test cricketer, now the cricket correspondent for The Guardian newspaper, in his column for the Wisden India Almanack 2013 first edition to be released on Sunday. Exclusive to Rediff.com
Few failures won't make Dhoni a bad captain: Bari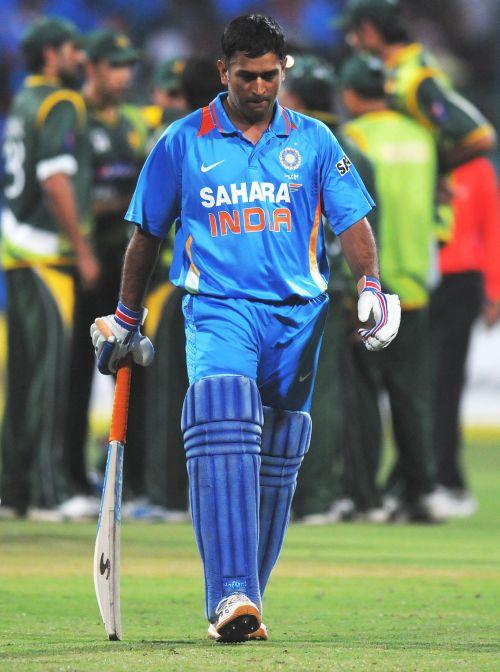 There has been a lot of speculations about his future as India captain after 10 Test losses in recent times, but former Pakistan wicketkeeper Wasim Bari feels that Mahendra Singh Dhoni is still the best man to lead his country.
Destroyer Johnson has heart of gold, says Clarke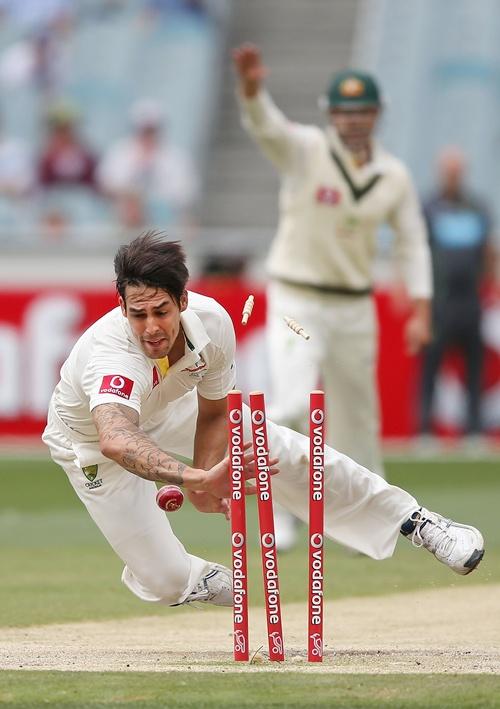 Sri Lanka's bruised batsmen might care to disagree, but Mitchell Johnson cares about the well-being of his victims off the pitch, according to Australia captain Michael Clarke.
'Don't want Sachin to embarrass himself with failures'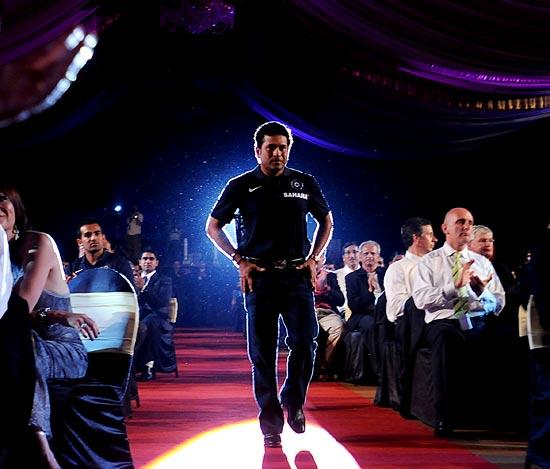 Former England captain Geoffrey Boycott feels a poor series against Australia could force Sachin Tendulkar to retire from all forms of cricket as the world doesn't want to see the Indian 'embarrass' himself with repeated failures.
Should Indo-Pak series get iconic status?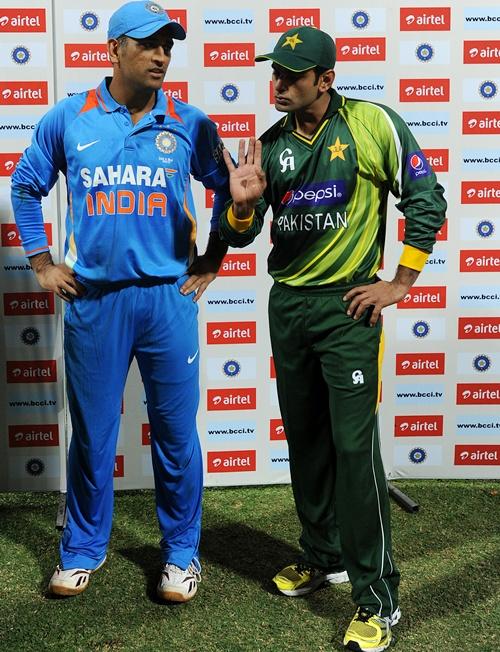 Former Pakistan captains Rashid Latif and Moin Khan urged the ICC to give India-Pakistan series the iconic status.
December 27, 2012
We have the opportunity to win the series: Hafeez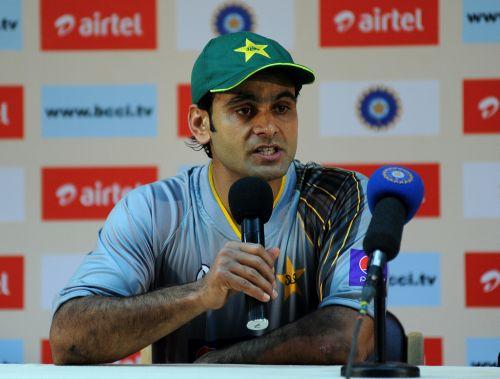 Pakistan skipper Mohammed Hafeez said the way his side clawed its way back in the first Twenty20 match against India, he has no doubts that his side will go on to win the series by winning the second match in Ahmedabad on Friday.
Dhoni should take a break from captaincy: Gavaskar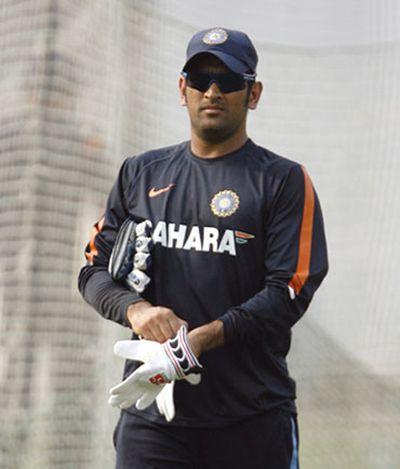 Batting great Sunil Gavaskar reckons that Mahendra Singh Dhoni should "take a break" from Indian cricket captaincy and Virat Kohli will be an ideal replacement as he can bring in the "necessary flair like Tiger Pataudi."
'Was nervous before the big clash against Pakistan'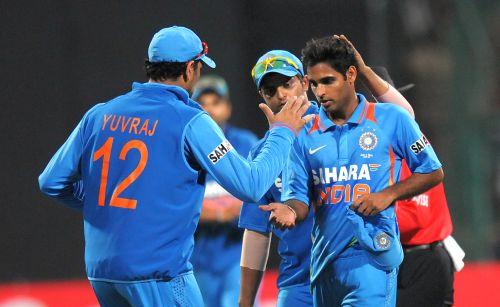 By his own admission, Bhuvneshwar Kumar was a bit "nervous" but certainly not overawed ahead of his dream debut against arch rivals Pakistan where he had stunning figures of 3/9 in four overs.
Bhuvneshwar can prove to be a genuine all-rounder: Coach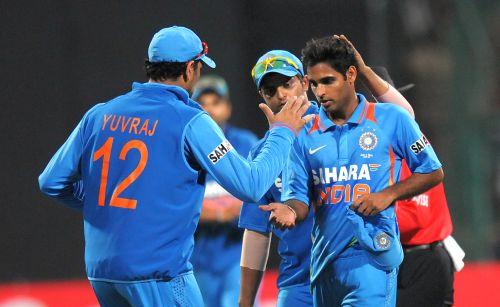 It is still early days but the coach who taught Bhuvaneshwar Kumar the basics of cricket, says the talented India seamer could soon prove to be a cricketer of an ilk, who epitomises the value of a true all-rounder.
Motera T20: India seek to level series in must-win tie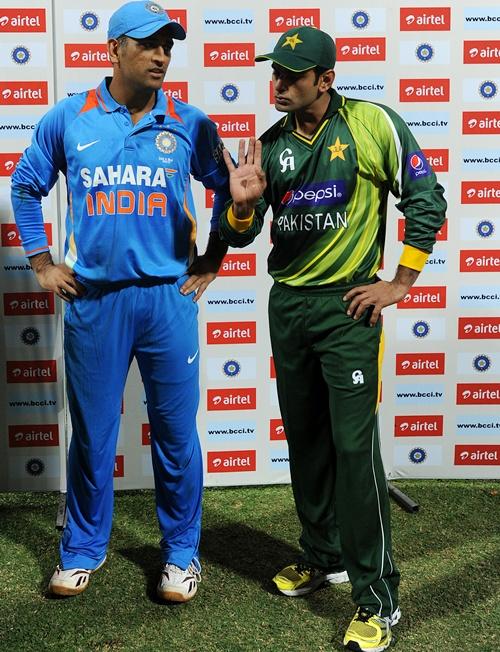 India will have to quickly plug their batting shortcomings and pick the right team composition when they go into the second and last Twenty20 cricket international against arch rivals Pakistan in Motera on Friday, hoping to level the two match series 1-1.
Looking back at 2012: Clarke, Cook were the best in Tests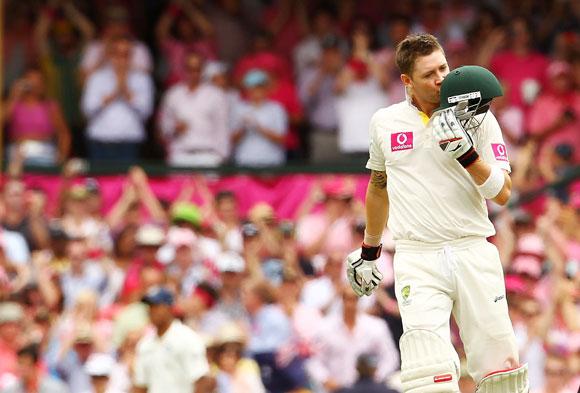 There were only a few who could get past the 1,000 runs in the year. rediff.com takes a look at the five batsmen who surpassed the coveted figure.
December 26, 2012
Is Mohammad Irfan the tallest cricketer?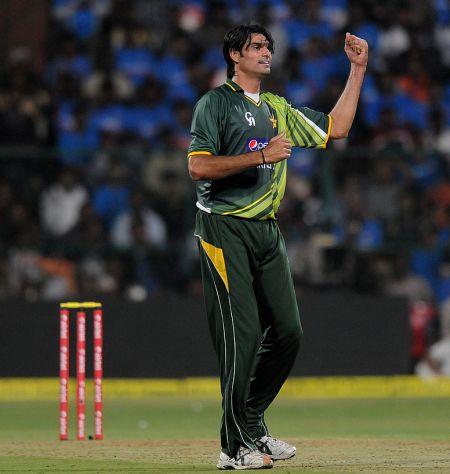 Mostly sportspersons merely need skills to succeed but sometimes physical attributes can add the extra spice to their career. Rediff.com presents the list of the tall gentlemen from the cricketing arena.
Photos: Dhoni blames middle-order collapse for loss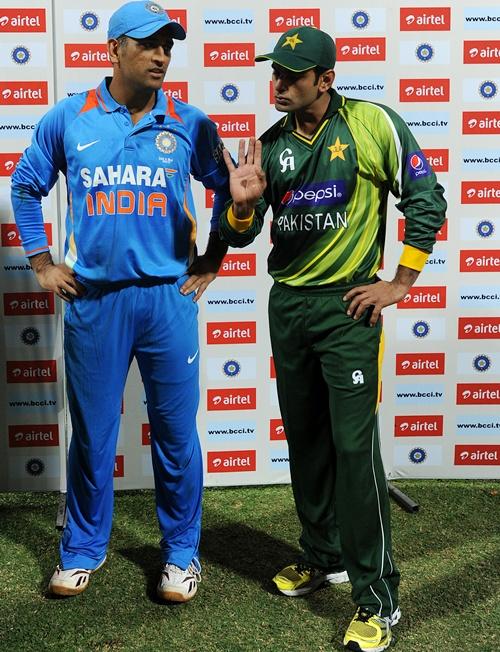 Indian skipper Mahendra Singh Dhoni feels the failure of middle-order batsmen to capitalize on the good start provided by openers led to the five-wicket loss against Pakistan in the first Twenty20 encounter in Bangalore.
Stats: Bhuvneshwar is best debutant Indian fast bowler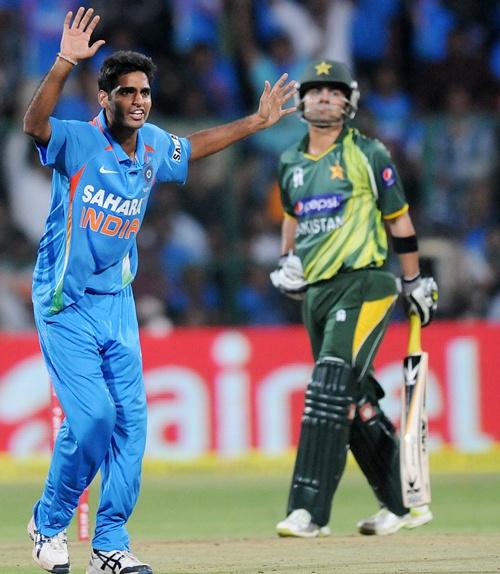 Statistical highlights of the first Twenty20 International between India and Pakistan.
Fans' love, support brought tears to my eyes: Sachin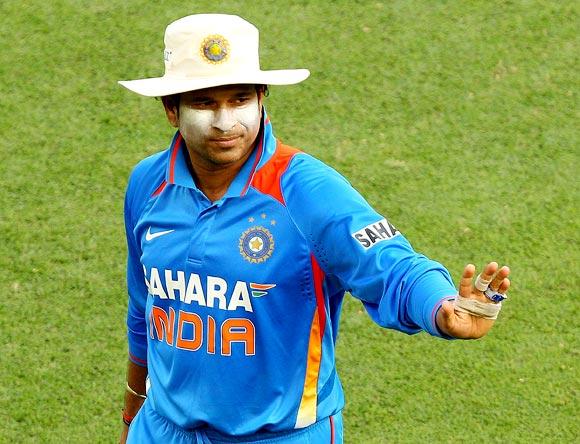 Overwhelmed by the tributes that have poured in ever since he announced his retirement from One-day cricket, senior Indian batsman Sachin Tendulkar said the "love and support" brought tears to his eyes.
We should have got more runs on this track: Dhoni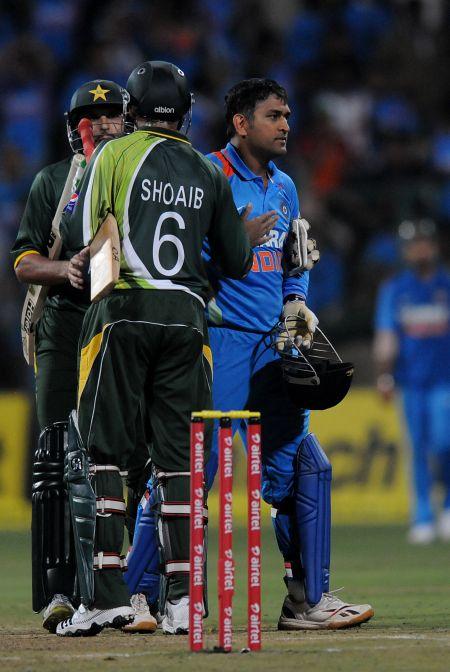 India captain Mahendra Singh Dhoni admitted that 133 was not a defendable total on this Chinnaswamy track as the hosts went down by five wickets in the first Twenty20 International in Bangalore on Tuesday.
December 24, 2012
Bangalore T20: India, Pakistan set to renew rivalry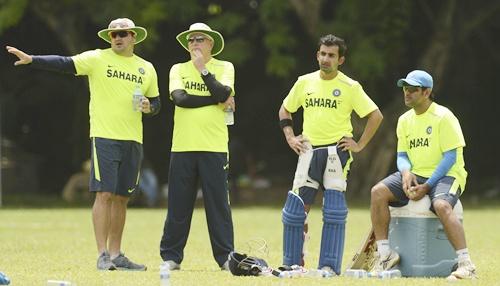 Five years after their bilateral cricket ties snapped due to the Mumbai terror attack, India and Pakistan are set to slug it out in what promises to be a high-voltage limited-over series starting with the first Twenty20 international in Bangalore on Tuesday.
Sachin Tendulkar's 10 most memorable knocks in ODIs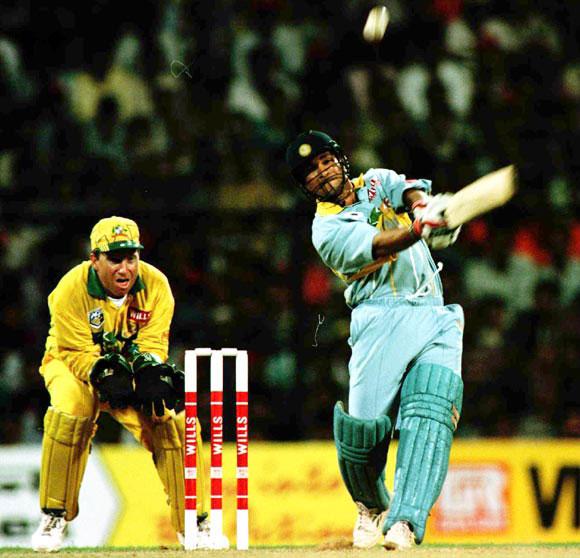 takes a look at Sachin Tendulkar's 10 most memorable knocks in One-day internationals.
'Sachin's retirement from ODIs a realistic decision'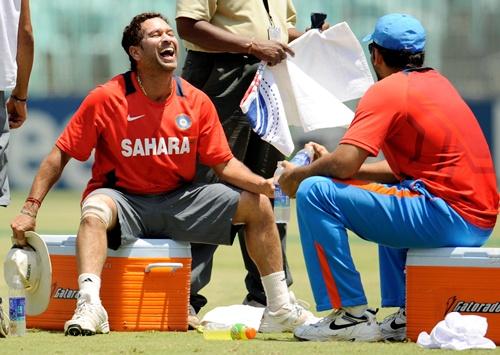 Former ace off-spinner Erapalli Prasanna on Monday said Sachin Tendulkar's retirement from ODIs was a "realistic" decision as it brought relief to the national selectors over selecting him for one-day games.
India, Pakistan start new innings of cricket diplomacy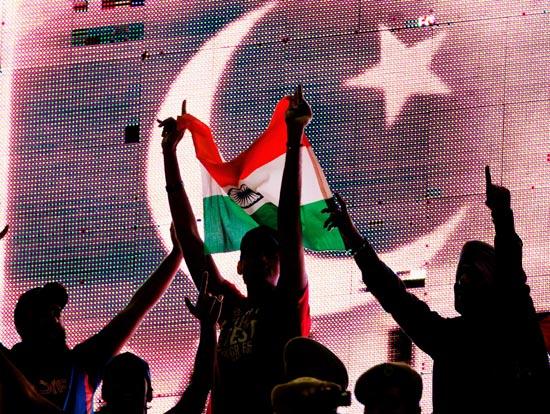 India and Pakistan are once again preparing to face off on the cricket field, playing their first series since 2008, when already brittle relations were shattered by the Mumbai attacks.
Best moments from India-Pak One-Day Internationals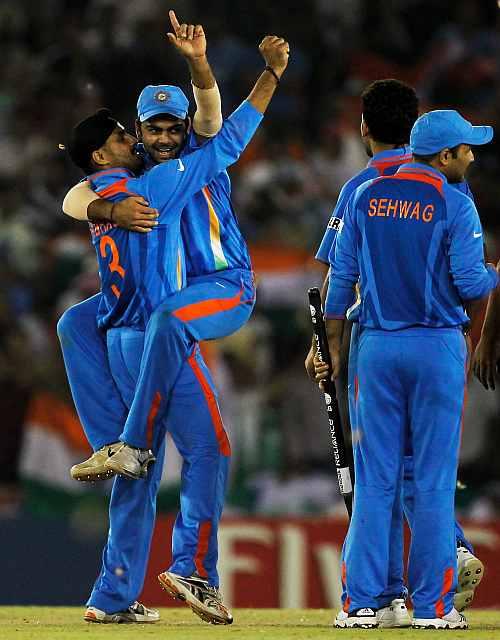 As we wait for the much-anticipated India-Pakistan ODI series, here's a look at some memorable matches between the arch-rivals.
A sense of loss after Tendulkar's ODI retirement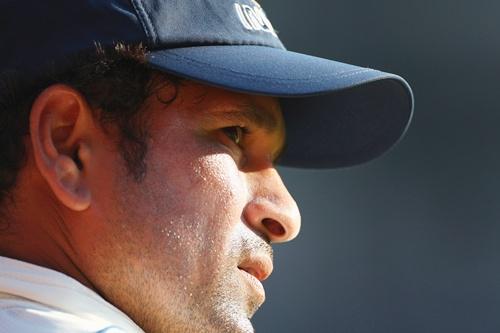 I am not a Sachin Tendulkar fan and do not even like cricket. And I would like to apologise for my frugal knowledge of cricket since in the place of my birth cricketers are celebrated as demigods.
Sachin Tendulkar: 23 years of greatness!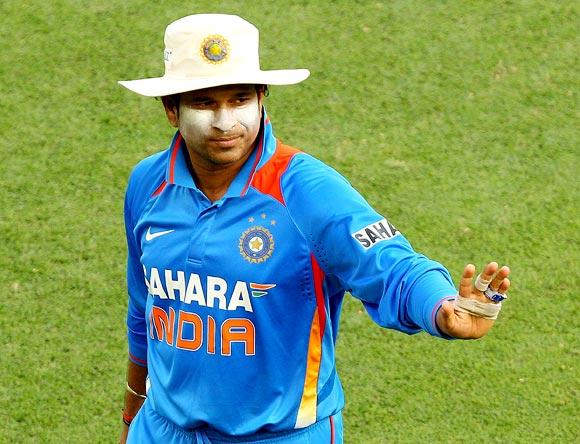 salutes India's batting great Sachin Tendulkar, who called it quits from One-Day International cricket after a career spanning more than two decades during which he broke nearly all batting records.
December 23, 2012
Reactions: 'Tendulkar's records cannot be surpassed'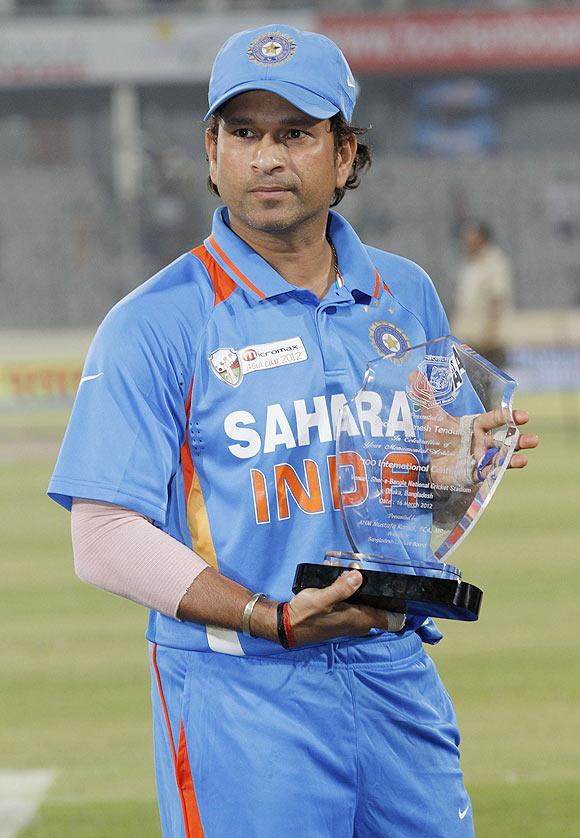 The cricket fraternity paid glowing tributes to Sachin Tendulkar on his retirement from One-day internationals, saying that the record-breaking batsman's feats cannot be surpassed.
'2015 WC preparations prompted Tendulkar to retire'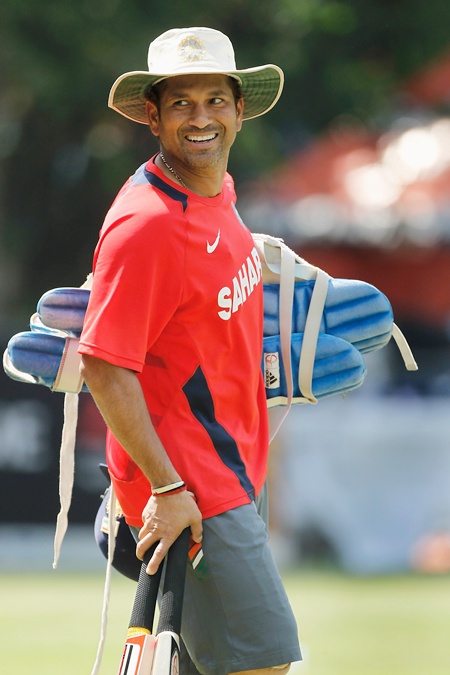 It was not the clamour for his retirement but the thought of the Indian cricket team's preparations for the next 50-over World Cup in 2015, which prompted Sachin Tendulkar to walk into ODI sunset here today, according to a top BCCI official.
Inzamam tells Pak players to play 'natural' game in India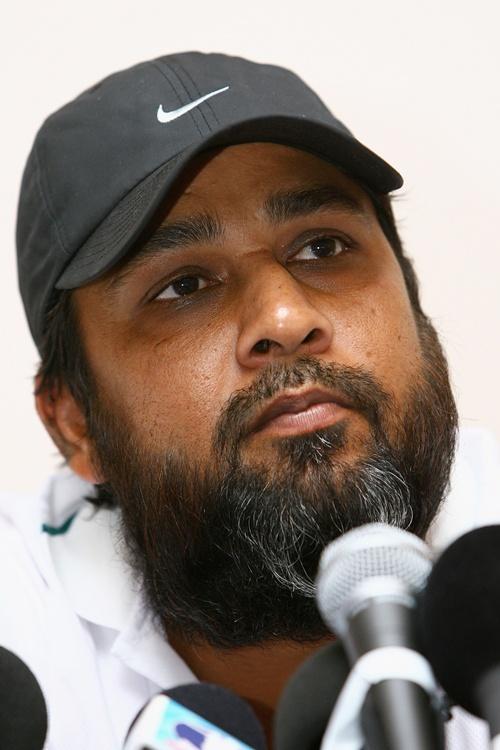 Pakistan's national team players received some valuable tips from former skippers Inzamam-ul-Haq and Javed Miandad, who advised them to play their "natural game" and control the "nerves", during the tour of India.
December 22, 2012
PHOTOS: England win last-ball thriller to level series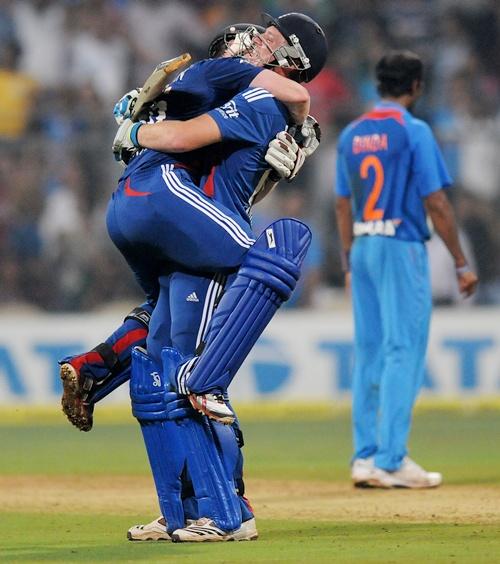 Skipper Eoin Morgan led England's stunning comeback with an unbeaten 26-ball 49 as the visitors snatched a nerve-wracking last-ball victory to win the second Twenty20 International against India and level the two-match series 1-1 in Mumbai on Saturday.
December 21, 2012
Can India pull-off a sweep in the T20 series?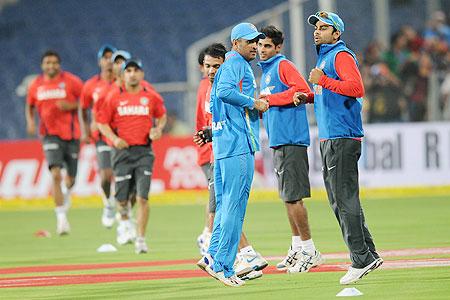 After rebounding superbly from the Test loss to England with a convincing victory in the Twenty20 series opener, India will be keen to complete a clean sweep of the shortest format by winning the second and final game in Mumbai on Saturday.
After Tests, will Pujara excel in ODIs, T20s?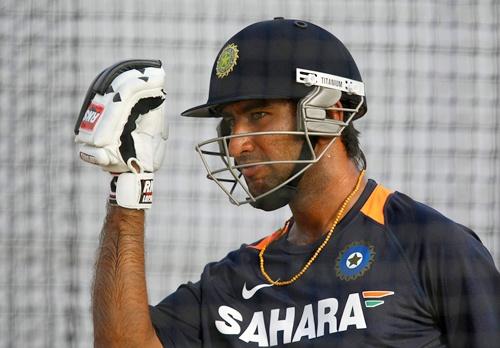 He is being looked at as a specialist Test batsman, but young Cheteshwar Pujara feels that his sterling performances in the four-Test series against England has given him enough confidence to excel in the other two versions of the game -- ODIs and T20s.
Winning 1st T20 confidence booster ahead of Pak series: Yuvraj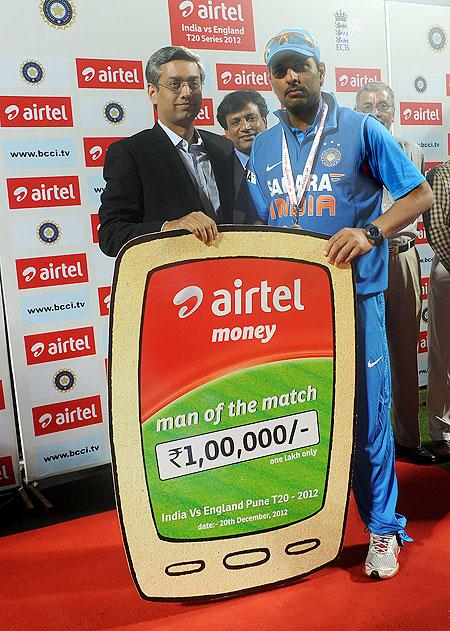 Off to a good start in Twenty20s after the 'shattering' Test debacle, India batsman Yuvraj Singh said he was confident that the team would carry the momentum not only into the second and final tie against England in Mumbai on Saturday but also into the upcoming series against arch-foes Pakistan.
PHOTOS: Yuvraj shines as India cruise to comfortable win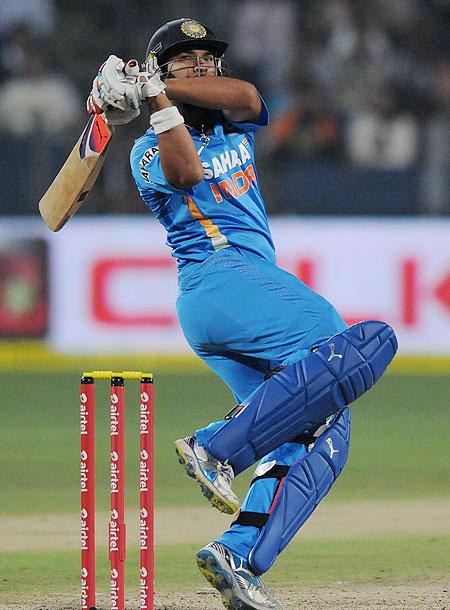 Images from the 1st T20 match played between India and England at the Subrata Roy Sahara stadium in Pune on Thursday.
Meet the top 10 batsmen in Test cricket in 2012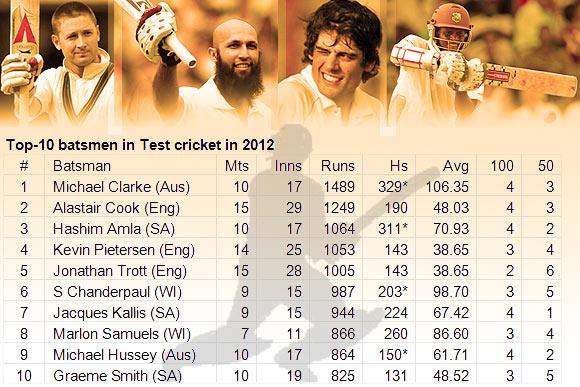 12 has proved to be the year of the batsman. Australia's Michael Clarke is on the top among the leading batsmen in Test cricket. The Australian captain has 1358 runs to his credit this year. Hashim Amla and Alastair Cook are the others crossing the 1000 run-mark.
December 19, 2012
Dhoni ducks probing questions on his captaincy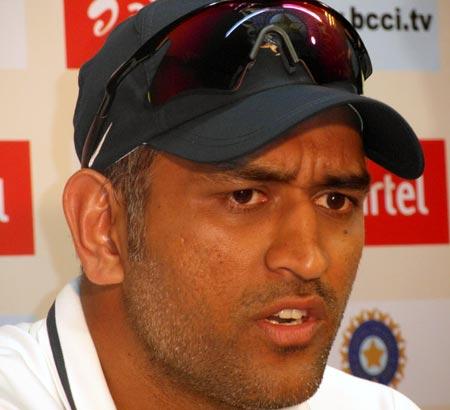 India's under-fire skipper Mahendra Singh Dhoni refused to be drawn into a debate over the split-captaincy theory, as suggested by former greats after his team's humiliating 1-2 Test series defeat against England.
India hoping to regain pride in England T20s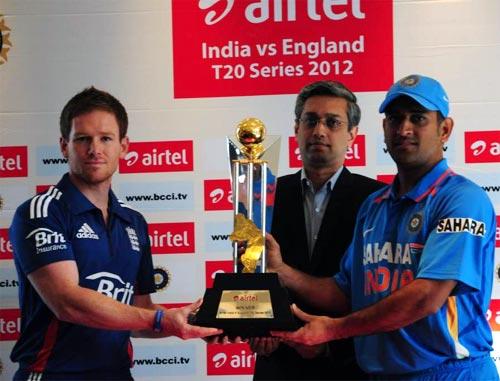 India need to put behind the humiliation of losing the Test rubber to England and regroup quickly when they take on the tourists in the first of two T20 Internationals in Pune on Thursday.
Is Big Bash League hindering Test cricket's growth?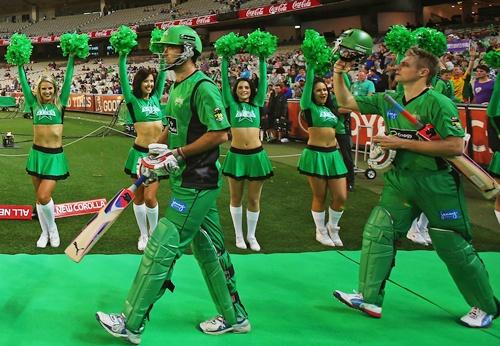 The sparkling Big Bash League is freezing Test cricket's growth in Australia, and something needs to be done to preserve the longest form of the game, according to senior cricket writer Peter Badel.
ICC Rankings: Clarke returns to the top, Sachin slips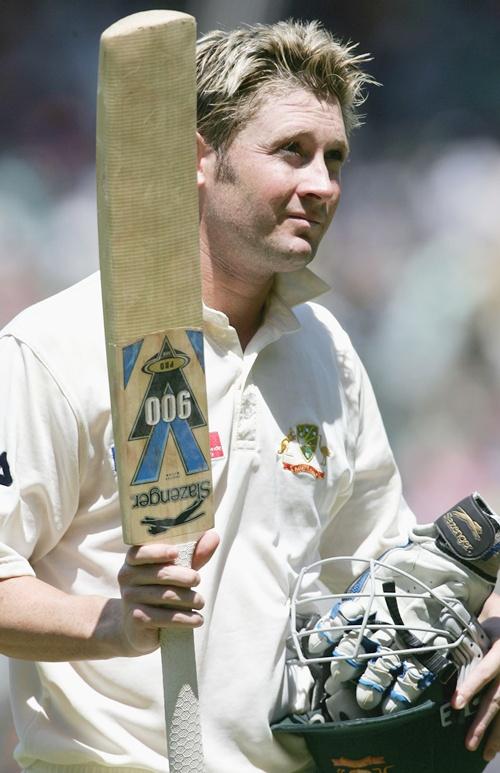 Australia captain Michael Clarke has reclaimed the top spot in the latest Reliance ICC Player Rankings for Test batsmen that were released on Tuesday after the completion of the Hobart and Nagpur Tests.
Team India no longer infallible at home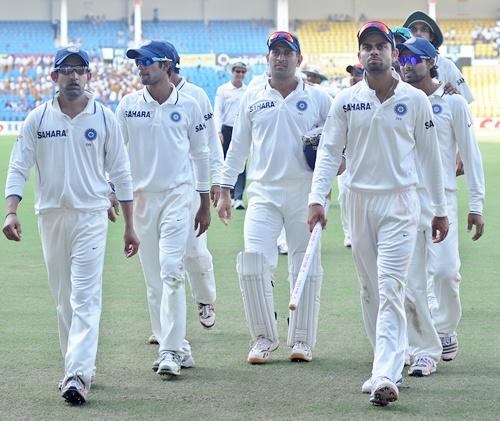 Though it retained its home advantage in recent years, the Indian cricket team, says , is no longer the indomitable force it used to be.
December 18, 2012
Forget reputation, non-performers should be shown door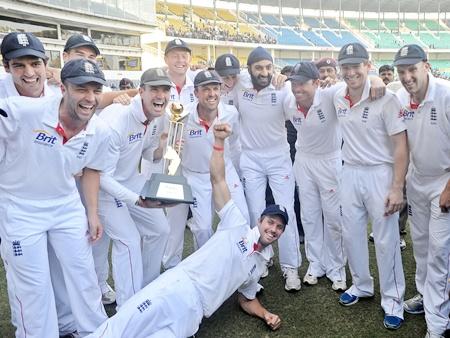 The solution to India's immediate problems in the wake of the home Test series defeat to England, says , lies in unearthing more young talent and giving them opportunities to prove their worth.
Cook gave England perfect mix as batsman and captain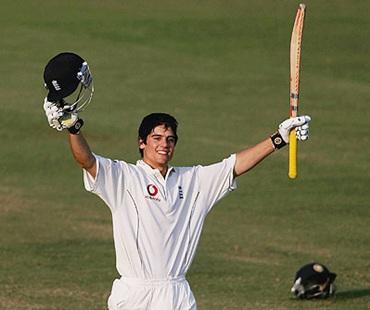 It was not only the batsman, but also captain in 28-year-old Alastair Cook that provided the drive for England's Test series win in India, says .
PHOTOS: Siddle strikes to spark dramatic Australia win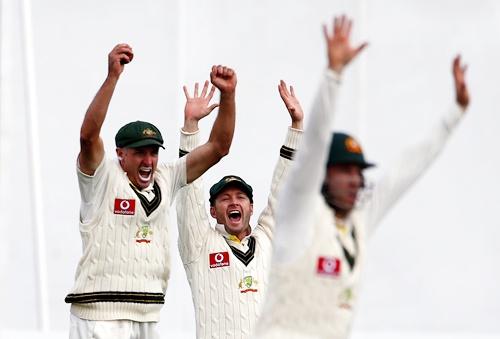 Seamers Peter Siddle and Mitchell Starc shared six late wickets to give Australia a dramatic 137-run victory over Sri Lanka in the last hour of the fifth and final day of the first Test on Tuesday.
India paid price of too much bravado: Nasser Hussain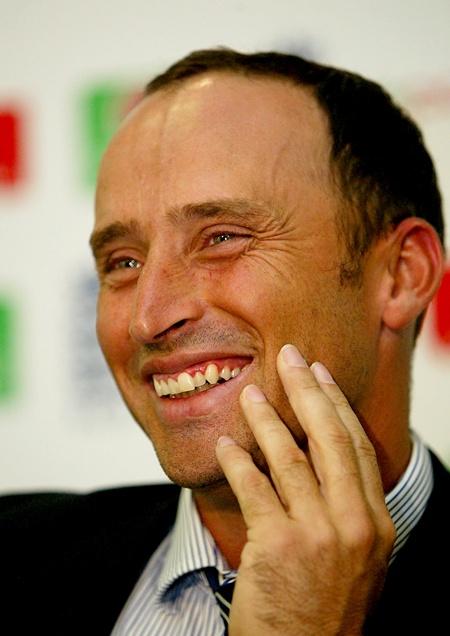 India paid the price of thinking that preparing turning tracks would be enough to beat England in the just-concluded Test series as the visitors had better tweakers to exploit the dustbowls, feels former England captain Nasser Hussain.
'Let Tendulkar decide when he wants to retire'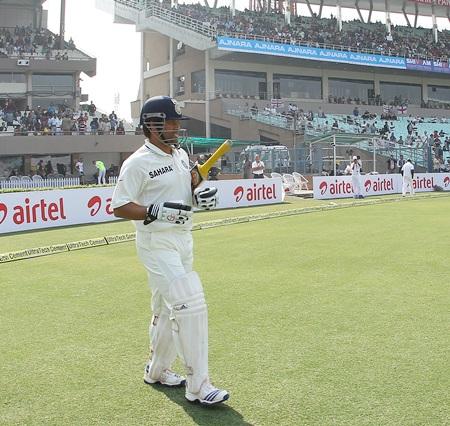 Former India captain and manager Ajit Wadekar tells the ace batsman will get over his bad phase and return to his best form soon.
Team India Report Card: Dhoni, Tendulkar get 2/10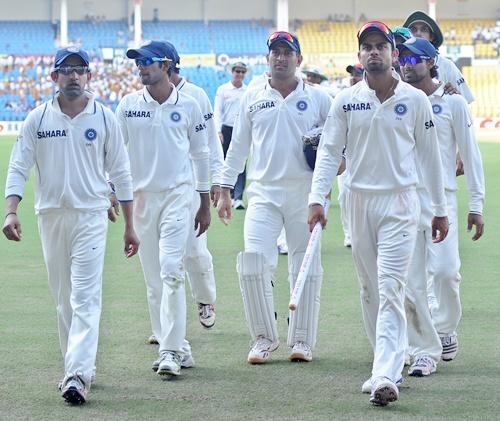 It was a series India would like to forget in a hurry. Never before has an Indian team been outplayed so comprehensively in home conditions and on made-to-order turning tracks.
Is it time for Kohli to replace Dhoni as captain?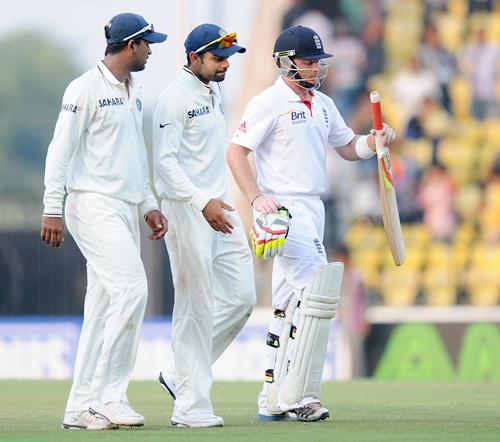 Batting legend Sunil Gavaskar feels young Virat Kohli is the future of Indian cricket and he is ready to take up the captaincy job from incumbent Mahendra Singh Dhoni in the aftermath of the series defeat against England.
December 17, 2012
Srikkanth asks for Dhoni's head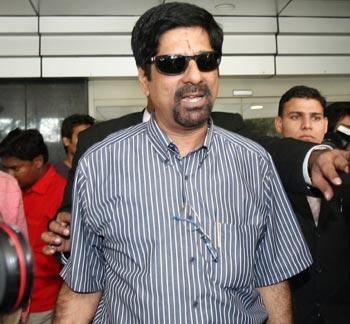 Former chief selector Krishnamachari Srikkanth on Monday called for Mahendra Singh Dhoni's removal as Test captain, saying he is no more effective as the leader of the side, which suffered a crushing Test series defeat against England.
Captain Dhoni blames batsmen and seniors for defeat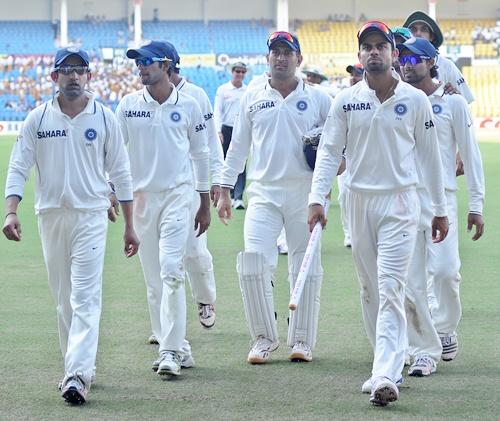 For Mahendra Singh Dhoni life cannot be tougher. Having suffered two whitewashes in England and Australia last year, the India captain has suffered another ignominy of losing a home series to England.
First Look: England celebrate Test series win in India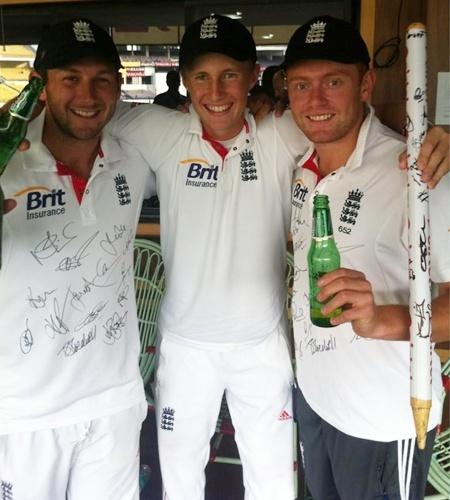 England's cricketers were a jubilant lot after winning their first Test series in India after a long wait of 28 years.
PHOTOS: Trott, Bell ensure England historic win in India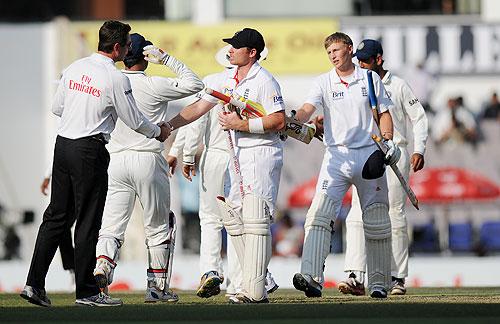 Images from Day 5 of the fourth Test played between India and England on Monday.
December 16, 2012
War of words spices up Day 4 of Nagpur Test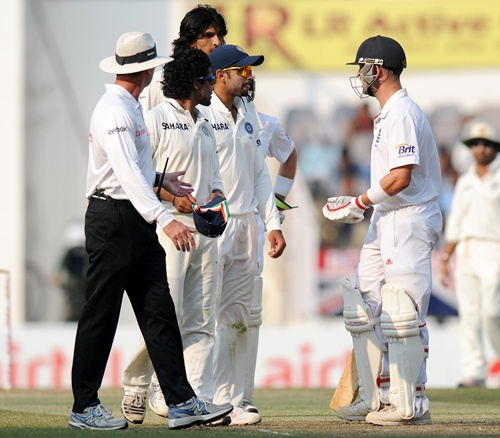 A heated exchange between Jonathan Trott and the Indian players spiced up an otherwise dull fourth day of the fourth final Test between India and England in Nagpur, on Sunday.
PHOTOS: Ashwin defends India's dreary tactics on Day 4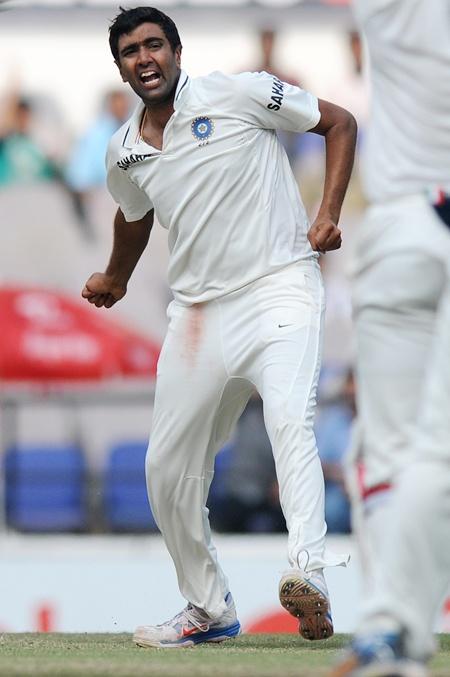 It was another day of dull cricket as England continued their dogged resistance to frustrate India and keep themselves on course for a draw which would secure them their first series victory in India since 1984-85.
Tendulkar's wife's presence sparks retirement buzz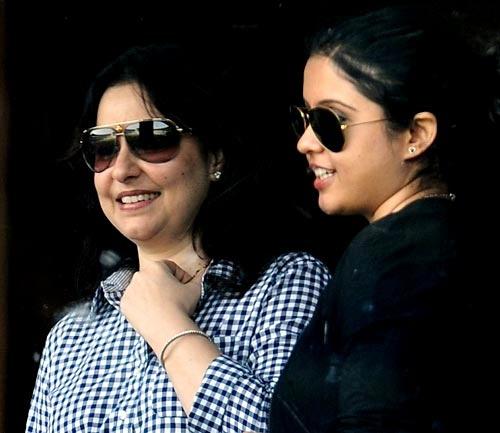 Sachin Tendulkar's wife Anjali was spotted at the Vidarbha Cricket Association stadium in Nagpur on Sunday during day four of the fourth and final Test between India and England.
PHOTOS: Siddle mops up for Australia after Dilshan ton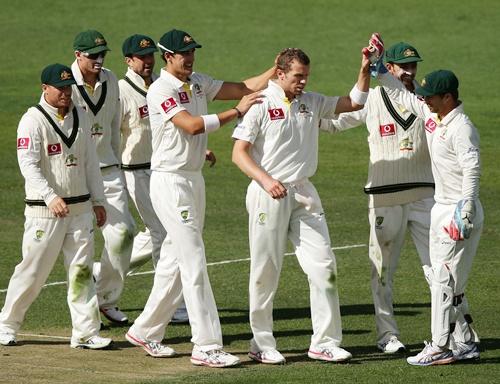 Peter Siddle grabbed five wickets to help Australia to a 141-run lead at the end of the third day of the first Test on Sunday but only after a brilliant 147 from Sri Lanka's Tillakaratne Dilshan had stalled the hosts for much of the day.
December 15, 2012
PIX: England strike late after Dhoni, Kohli rally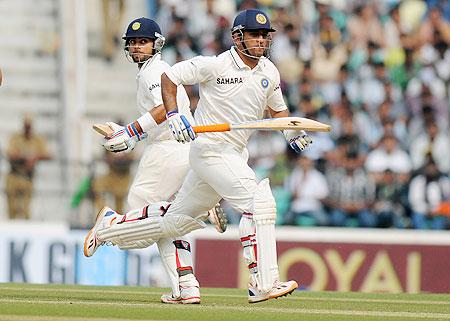 Images from Day 3 of the fourth Test between India and England, at the VCA stadium, in Nagpur, on Saturday.
Batting in second innings won't be easy: Kohli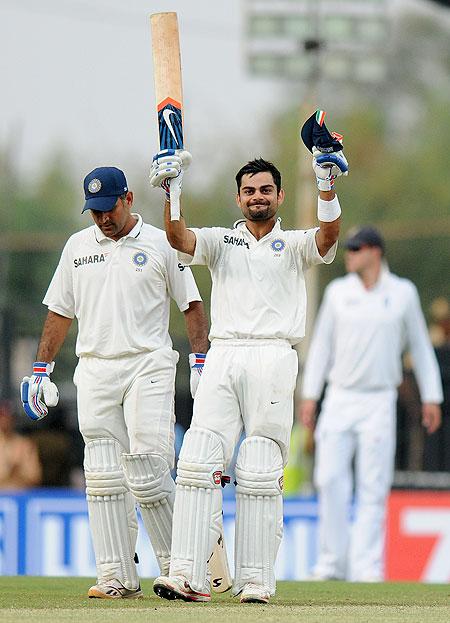 With their backs to the wall and faced with a near impossible task, India came back from the dead with a resolute batting effort to give themselves slim hope of a series-levelling victory in the fourth and final Test against England in Nagpur, on Saturday.
December 14, 2012
PIX: Indian batsmen falter as England exploit slow track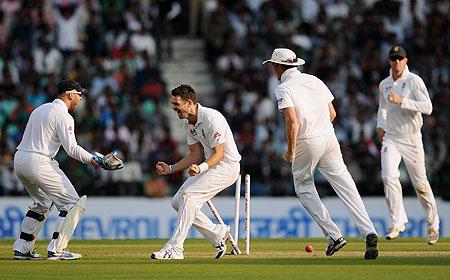 Images from Day 2 of the fourth Test between India and England, at the VCA stadium, in Nagpur, on Friday.
To get 80-odd was good for my confidence: Hughes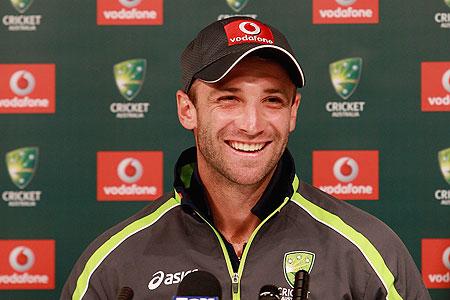 Having lived with a question mark over his name for the last three years, Australian batsman Phil Hughes was delighted to get some reward for the work he has done on his technique with 86 runs against Sri Lanka on Friday.
PHOTOS: Welegedera keeps Australia under check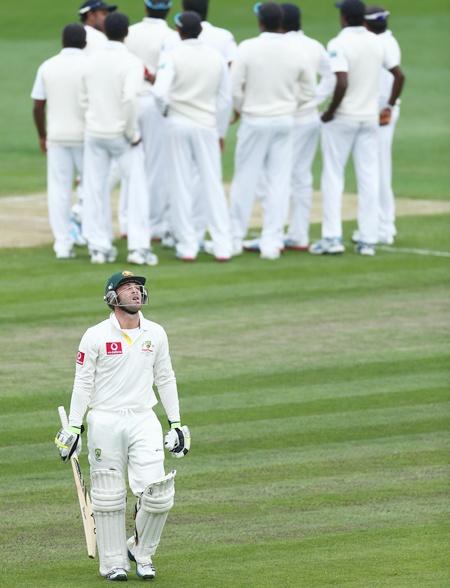 Phil Hughes made a solid 86 on his return to Test cricket before Michael Clarke and Mike Hussey took up the running and steered Australia to 299 for four at close of play on the first day of the first Test against Sri Lanka on Friday.
Photos: Chawla gets best haul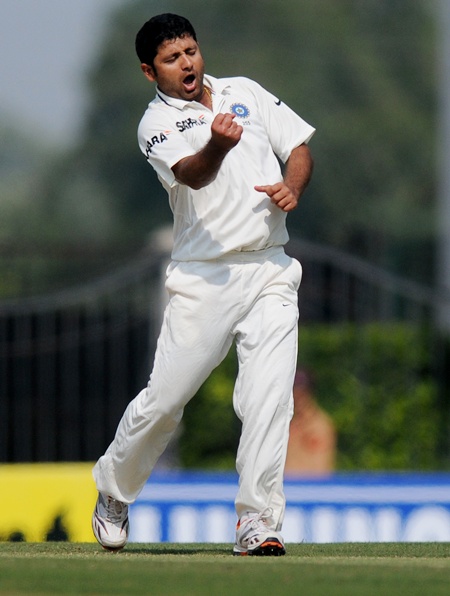 India lost Virender Sehwag cheaply after leg-spinner Piyush Chawla's career-best haul of 4/69 ended England's first innings at 330 on the second day of the fourth and final cricket Test in Nagpur on Thursday.
December 13, 2012
Pietersen reckons Nagpur wicket toughest he has played on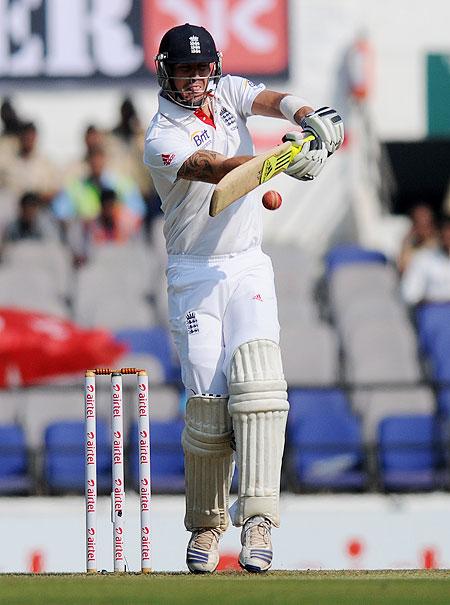 Kevin Pietersen has enjoyed a love-hate relationship with England cricket ever since he made his international debut in 2005. He had a fair share of controversy off the field, but proved a match-winner with his batting over the years.
Good decision to play four spinners: Jadeja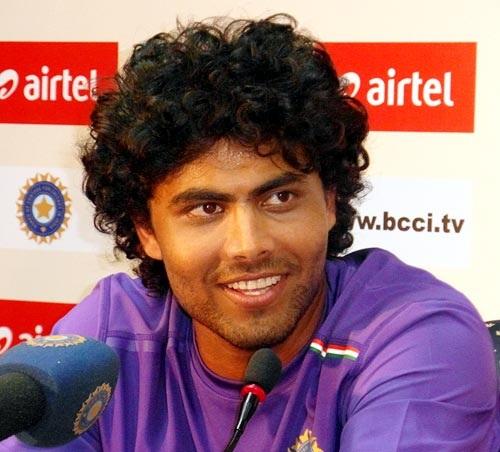 Debutant Ravindra Jadeja, who made his Test debut in the fourth Test against England in Nagpur on Thursday, says playing four spinners will help India in the second innings, because there will be more footmarks on the slow and dry pitch.
Photos: India fail to drive home early ascendancy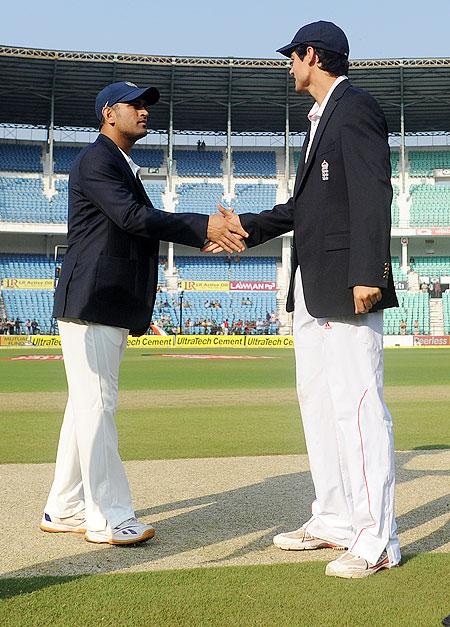 Images from Day 1 of the 4th Test between India and England, at the VCA stadium, in Nagpur, on Thursday.
December 12, 2012
Dhoni's calm reply to Amarnath & Co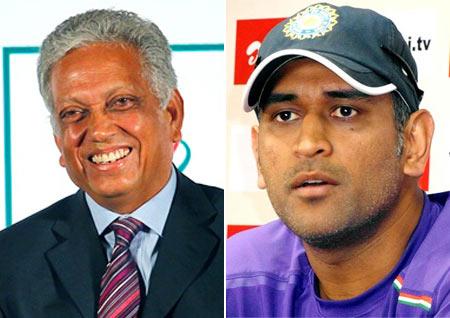 As former selector Mohinder Amarnath and other former players launched an offensive against Mahendra Singh Dhoni by questioning his place in the Test side, the Indian captain was calmness personified on the eve of the fourth and final Test in Nagpur.
'Srinivasan did not approve decision to replace Dhoni'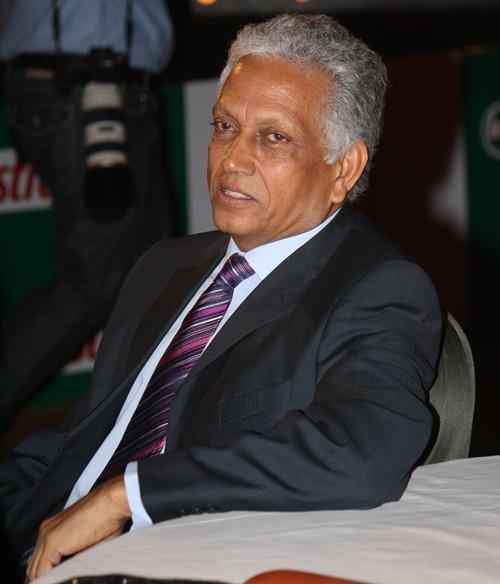 After dropping a bombshell about interference in selection matters, former national selector Mohinder Amarnath today named BCCI president N Srinivasan as the person who overruled the "unanimous" decision to replace Mahendra Singh Dhoni as captain after India's eight consecutive overseas Test defeats.
Dhoni hints at playing three spinners in Nagpur Test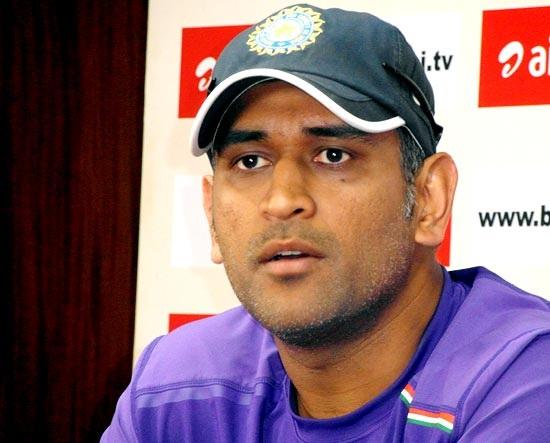 On a wicket devoid of grass and dry, India is likely to go in with three spinners and a lone pacer in Ishant Sharma, in the fourth and final Test against England, starting on Thursday in Nagpur.
'MSD miffed with Gambhir's attitude, on-field ethics'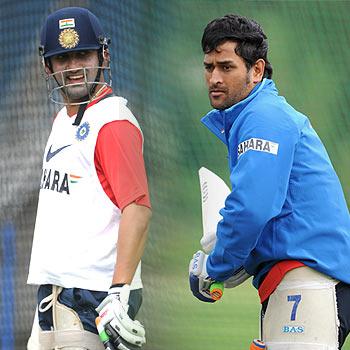 Under fire after back-to-back defeats in the home series against England, India captain Mahendra Singh Dhoni is unhappy with Gautam Gambhir's "attitude and on-field ethics" and has lodged a complaint to the BCCI against the left-hander, a media report claimed On Wednesday.
Selectors are independent, insists BCCI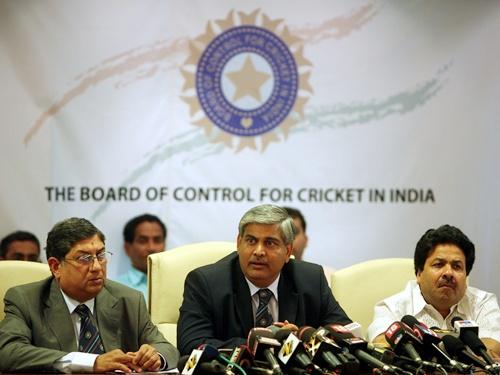 The BCCI refuted former selector Mohinder Amarnath's accusation that Board president N Srinivasan had blocked a move to sack under-fire skipper Mahendra Singh Dhoni, insisting that the selectors are 'independent'.
Sachin must assess himself: Akram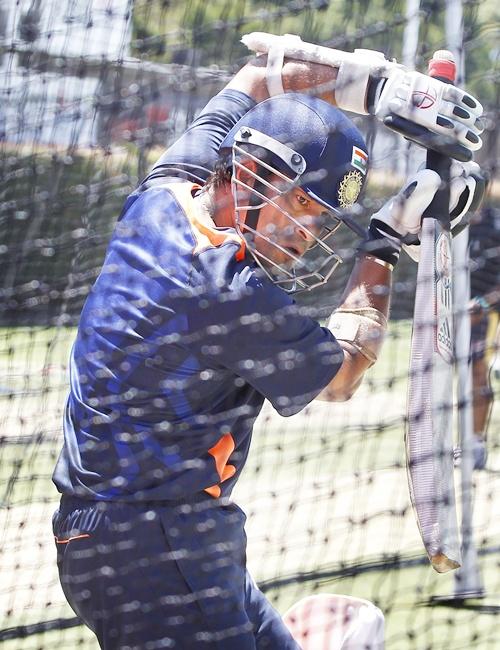 Former Pakistan captain Wasim Akram feels since it might be difficult for the selectors to ask a player of Sachin Tendulkar's stature to retire, the senior batsman should himself take a call on his international career
Why have different yardsticks for cricketing heroes?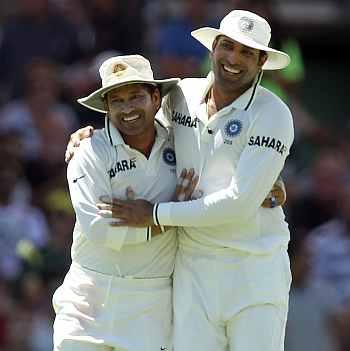 Did V V S Laxman pay the price for being an easy target, asks
Tendulkar bowled over by one-arm nets pacer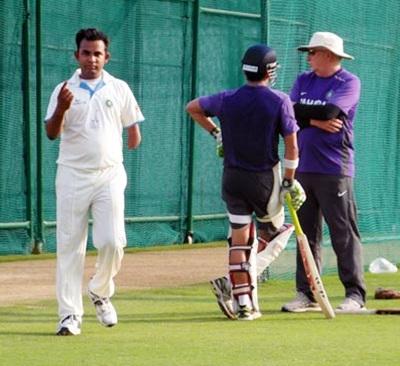 is stumped by the grit of Gurudas Raut, a 25-year-old with one arm, who bowled medium pace to India's batsmen at their nets session in Nagpur.
December 11, 2012
PHOTOS: Tendulkar inspects VCA stadium pitch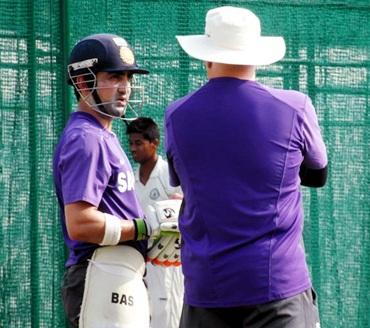 Images from the Indian team's net session at the VCA stadium in Nagpur.
Confident England looking to finish off India in Nagpur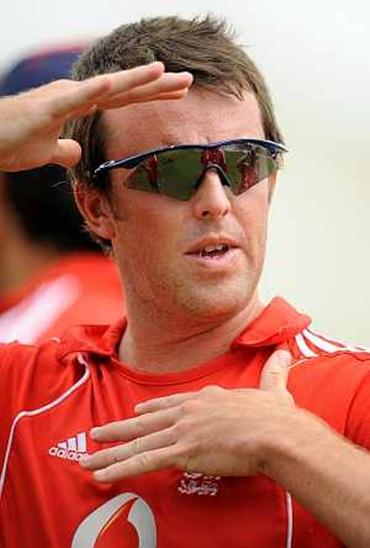 Graeme Swann reveals how England stayed positive despite the crushing defeat in the first Test, and self-belief helped the team bounce back.
Aussie Hughes claims 'sacrifices' made to earn Test recall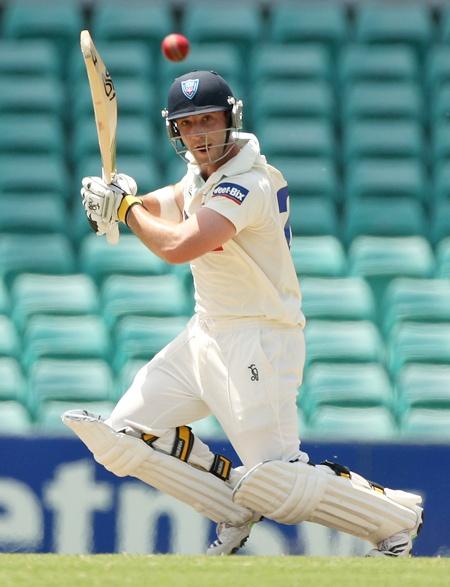 Phillip Hughes, who has been named in the Australia squad for the first Test match against Sri Lanka in Hobart, has claimed he has worked hard on his technique and made sacrifices to earn his baggy green once again.
'Ponting's a massive void to fill in terms of leadership'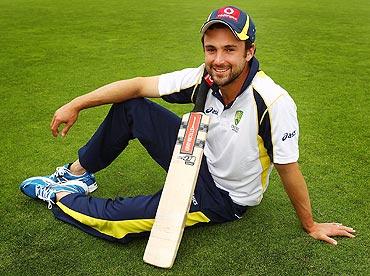 Ricky Ponting's retirement has left a big leadership void in Australia's Test side and other players will have to step up and lead by example in the upcoming series against Sri Lanka, according to opening batsman Ed Cowan.
The heat is on Duncan Fletcher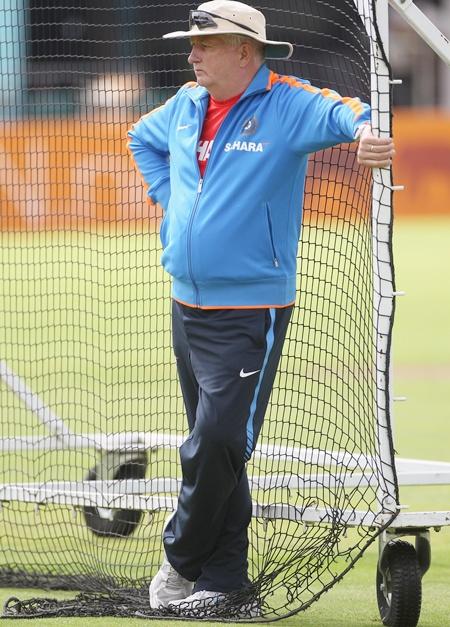 India's coach Duncan Fletcher deserves a Team Director kind of role, with the day-to-day running of Team India in the hands of a younger man, suggests .
December 10, 2012
Dravid questions talent and quality of Indian players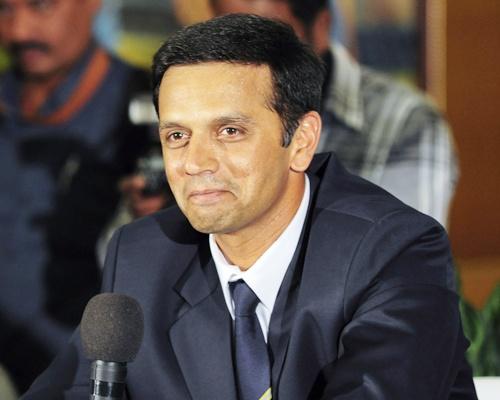 Former India captain Rahul Dravid was scathing in his criticism after India's abject surrender in the Kolkata Test, questioning the "skill, ability and talent" of the players who are representing the country.
How England learnt to win in Indian conditions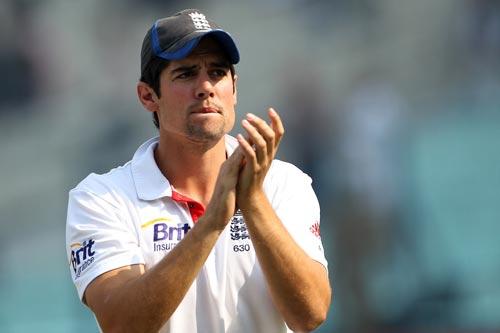 England's recent performances in the subcontinent were far from impressive. In fact, they were even beaten at home against the formidable Proteas. Those woeful results made them the under dogs for their tour to India. But they have turned the tables and their fortune, and how! Ironing out technical glitches and batting with patience has been the key to England's superiority in this series, writes Rediff.com's .
ANALYSIS: The curious case of Duncan Fletcher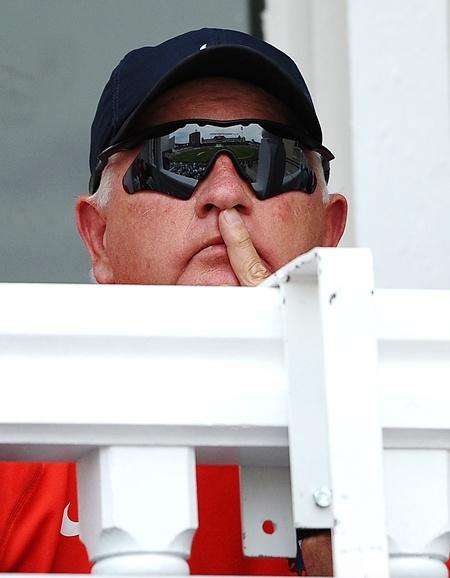 Replacing a coach like Gary Kirsten, who was a massive success with Team India, was never going to be easy for Duncan Fletcher. Rediff.com's points out that Fletcher doesn't have a report card that makes for great reading but he still enjoys the backing of captain MS Dhoni.
Is it the beginning of the end of Zaheer Khan's career?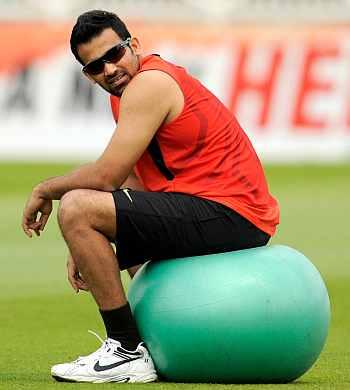 India's premier bowler Zaheer Khan was dropped was dropped from the squad for the fourth Test. Rediff.com's delves on the the reasons and consequences of this bold move by selectors and asks if this means it's the beginning of the end for India's speedster?
Report card: Key culprits of the Kolkata Test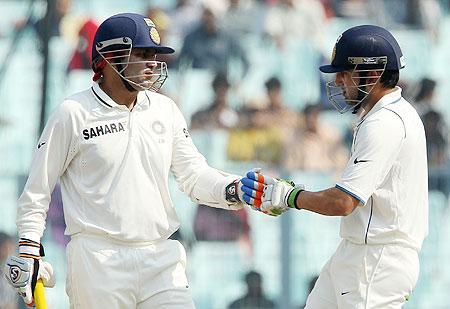 Rediff.com's points to the factors that led to Team India's downfall in the Kolkata Test.
Revenge can wait, Team India is playing for pride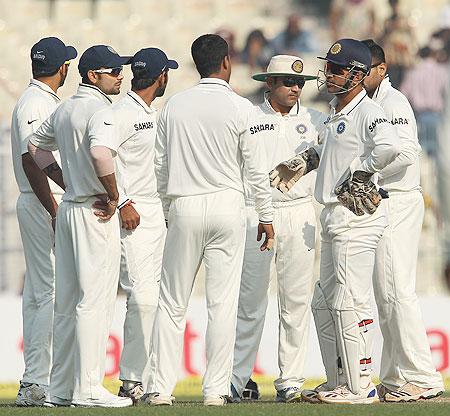 The on-going Test series against England was touted as a revenge series for India. A lot was expected of captain MS Dhoni and the seniors, but they have been anything but inspiring. With their dismal show in the current series Team India has fallen to its nadir. After losing the third Test in Kolkata on Sunday, the team needs some intense introspection and are left playing for pride, writes Rediff.com's .
Test Rankings: Ojha retains 5th spot, Sachin slips a rung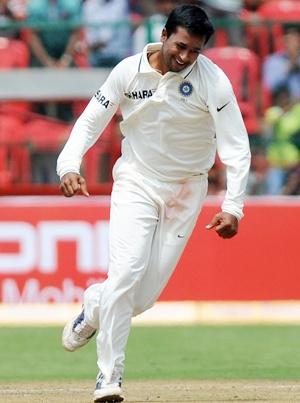 Pragyan Ojha retained his fifth position while Sachin Tendulkar slipped a spot to 19th in the latest ICC Test rankings.
December 09, 2012
Stats: India's poor show in Tests continues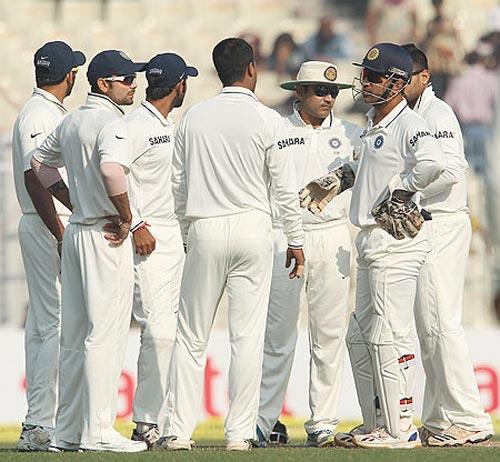 Statistical highlights of the fifth day and final day's play in the third cricket Test between India and England in Kolkata on Sunday.
Former players blast India's poor show, call for changes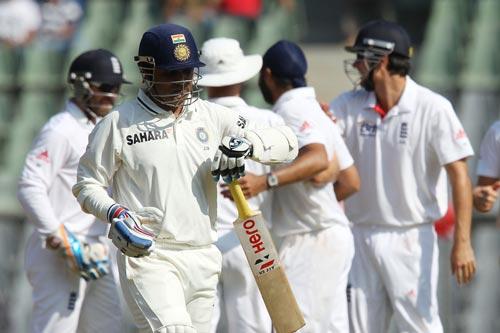 Several former players blasted Indian players for the meek surrender in two consecutive Tests against England on home turf and were of the view that it was high time the selectors make changes to the side.
I will take a draw in Nagpur: Cook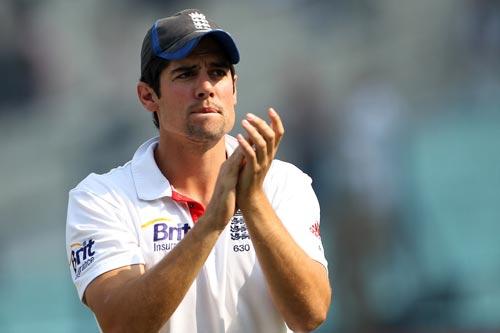 It was an impossible thing to comprehend at the start of the series. However, after three Tests it seems the most likely thing to happen, English win that is.
Can't run away from the responsibility and quit: Dhoni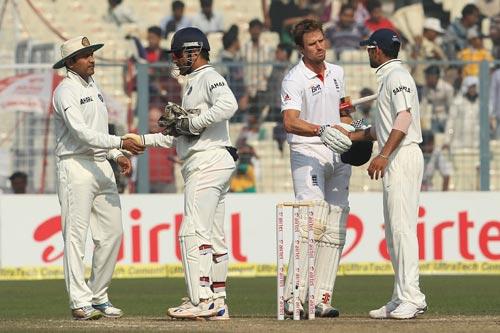 One would have expected the Indian captain to be at a loss for words following the home team's humiliating defeat at the hands of England in the Eden Gardens, their second straight reverse (following Wankhede) that left them with no chance of winning the series.
December 08, 2012
PHOTOS: Ashwin scores half-century to delay inevitable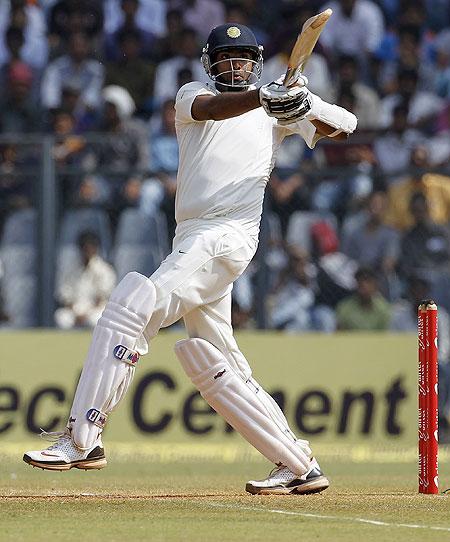 India's No 9 batsman R Ashwin (83 batting) scored a defiant half-century to help India take a 32-run lead in their second innings on Day 4 of the third Test against England on Saturday.
India need Tendulkar for the next six-eight months: Waqar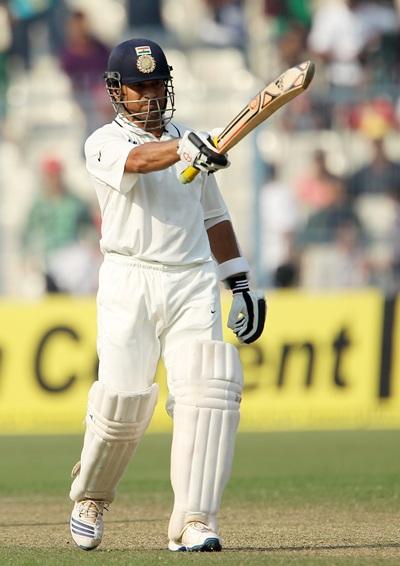 Former Pakistan captain Waqar Younis feels that the current form of the Indian team is such that they require the services of Sachin Tendulkar for another year, a feeling that was also echoed by his new ball colleague and another former skipper Wasim Akram.
Light-up stumps illuminate Australian Big Bash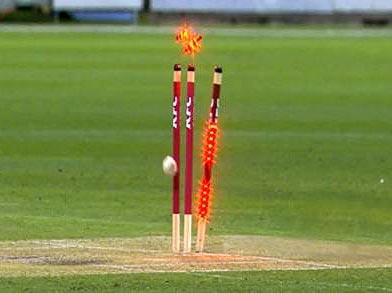 Twenty20 cricket heralded another illuminating innovation on Friday with the introduction of stumps and bails that light-up when dislodged during an Australian Big Bash League (BBL) match in Melbourne.
December 07, 2012
Our batsmen will be able to pull off a draw: Ojha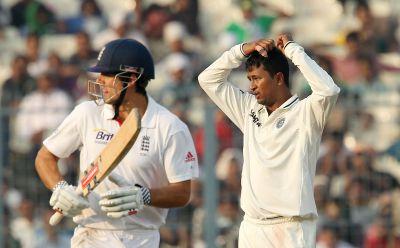 Left-arm spinner Pragyan Ojha said that there's not much help from the 22-yard strip at the Eden Gardens and the Indian batsmen will be able to eke out a draw under current circumstances.
PIX: India face uphill task as England batsmen make merry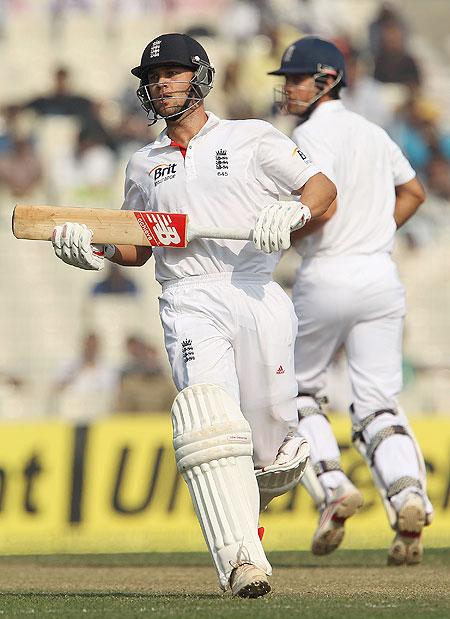 Images from the 3rd day's play of the 3rd Test in Kolkata played between England and India on Friday.
'ICC should act against Dhoni for arguing with umpire Dar'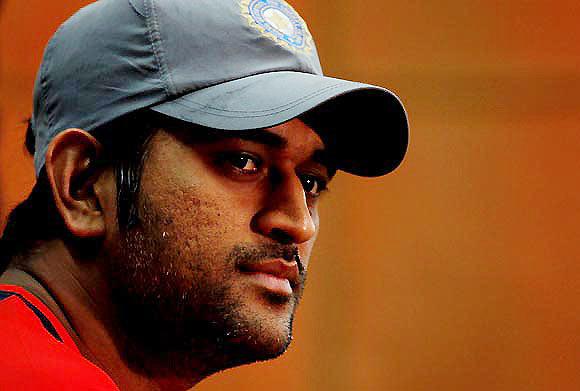 Pakistan's former captains Moin Khan and Inzamam-ul-Haq have criticised Indian skipper Mahendra Singh Dhoni for arguing with umpire Aleem Dar during the 2nd Test in the ongoing Test series against England, saying his behaviour was "unacceptable" and the ICC should have taken him to task.
Check out the top Test centurions from each nation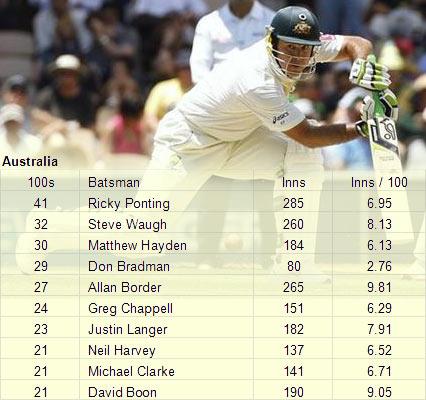 A list of top 10 centurions from each Test playing nation.
December 06, 2012
Highlights: Cook youngest batsman to top 7000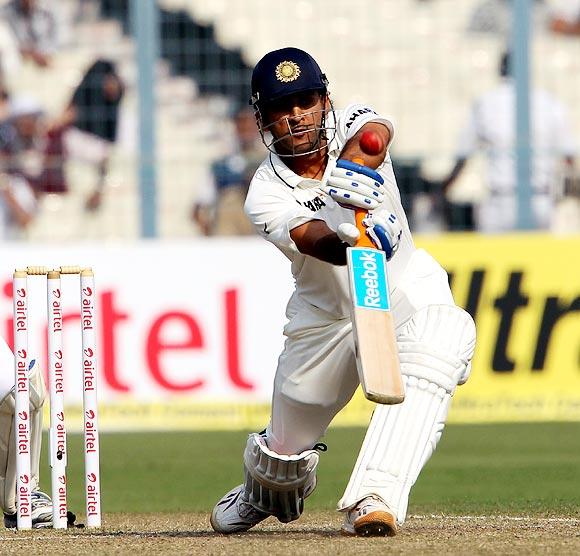 Skipper Alastair Cook created history by cracking his 23rd Test century, the most by an Englishman, and his third consecutive one in the series as England took complete control of the third Test against India. The statistical highlights of the second day's play.
England's good start built around opening 'Nick'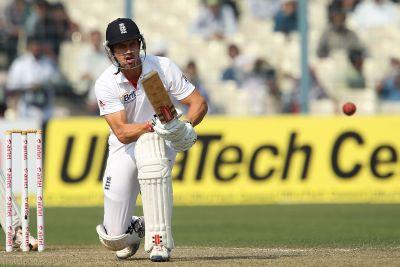 Scores of 9, 37, 29, 30 not out and 57 don't quite make for a good reading, especially if they have come from an opener's blade.
Want Tendulkar to finish on a right note: Ted Dexter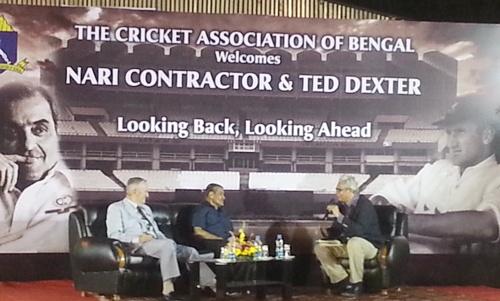 catches with former English captain Ted Dexter on his visit to Kolkata. A chat with Rediff.com about his career, his memories of India, the England team and, of course, Sachin Tendulkar.
PHOTOS: India struggle as Cook serves a ton in Eden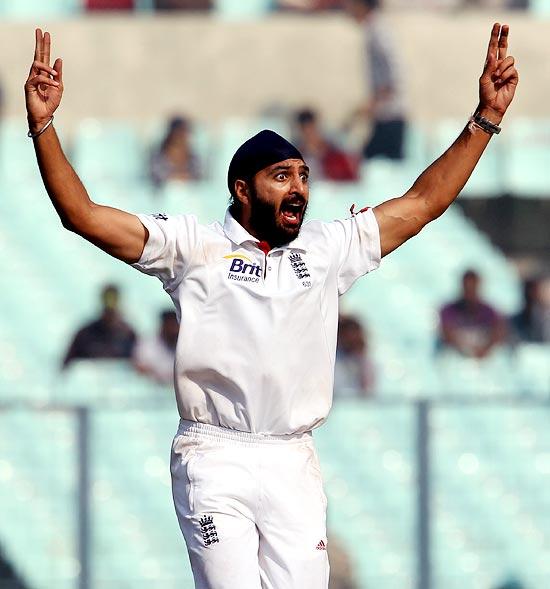 In reply to India's first innings score of 316, England cruised to 216 for one at close on the second day to take firm control of the third Test match.
Phil Hughes takes over Ricky Ponting's legacy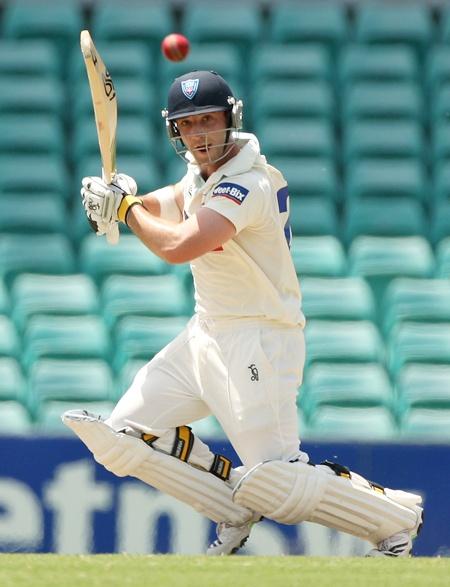 Australia recalled top order batsman Phillip Hughes to replace the retired Ricky Ponting on Thursday for next week's first match in a three-Test series against Sri Lanka.
December 05, 2012
Sourav Ganguly predicts, Sachin Tendulkar depicts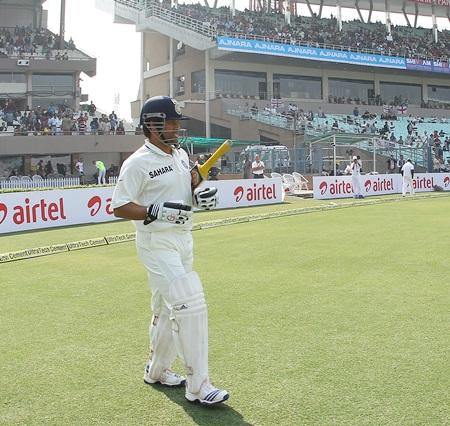 Sourav Ganguly got it right. He had said Sachin Tendulkar had to survive the early part of his innings. And the master batsman did, batting it out for 202 minutes in sum as he scored 76 on Day 1 of the third Test against England at the Eden Gardens.
PHOTOS: Tendulkar back in form but England on top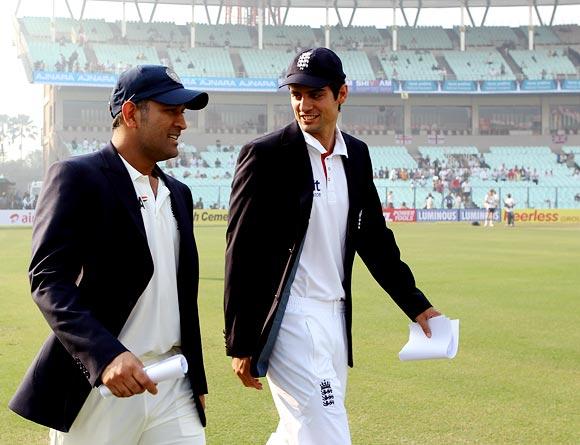 Images from Day 1 of the third Test between India and England, in Kolkata, on Wednesday.
Who should succeed Ricky Ponting?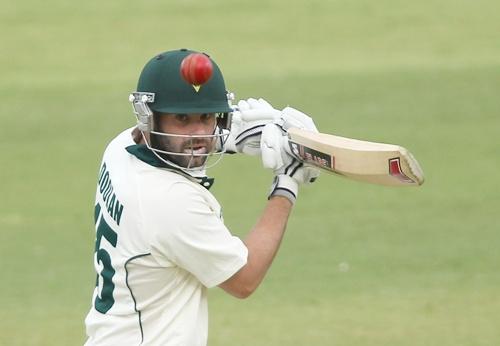 Australian cricketer Alex Doolan may have the perfect chance to force his way into Australia's Test team this week, but the talented Tasmanian reckons both Phil Hughes and Rob Quiney are more worthy contenders than him.
December 04, 2012
SA players rise in rankings; Tendulkar No 18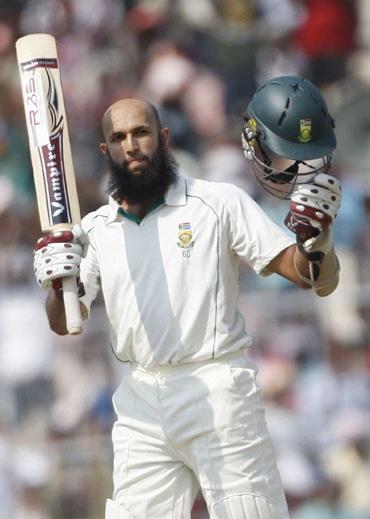 South Africa batsman Hashim Amla moved within four ratings points of becoming the number-one ranked batsman in the Reliance ICC Test Player Rankings for Test batsmen, which were released on Tuesday, at the end of the series between Australia and South Africa.
Third Test: Momentum is not with England, says Cook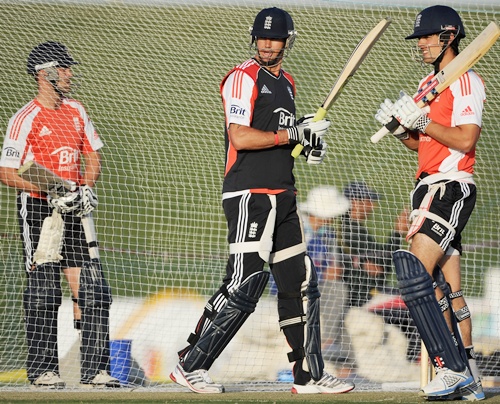 It happened against all odds, England's mammoth 10-wicket win over Team India at the Wankhede.
Dhoni remains defiant about turning track demand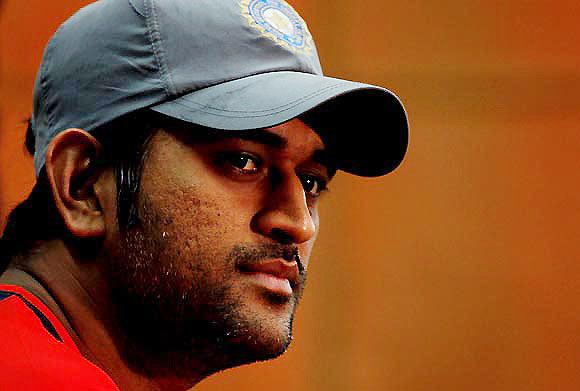 MS Dhoni remains undeterred. The comprehensive defeat to England at the Wankhede, in conditions that were India friendly, has led to criticisms from various quarters.
Will Eden Gardens see Dhoni equal Dada's record?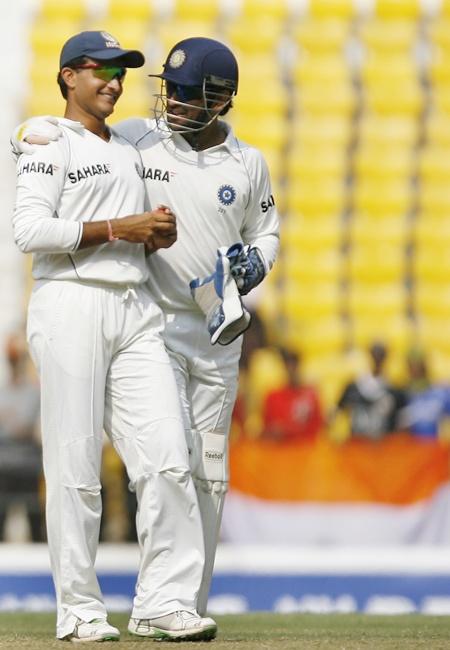 Mahendra Singh Dhoni goes into the third Test against England aware that a win will help him equal Sourav Ganguly's record at the Eden Gardens. on the landmark that awaits.
Will India extend its 13-year unbeaten run at Eden?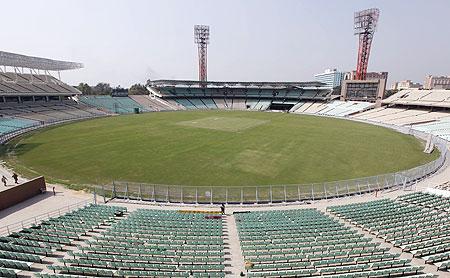 History, and the crowd, will be behind India in the third Test against England, says , when they set out on Wednesday to regain lost pride and extend their 13-year unbeaten run at the Eden Gardens.
December 03, 2012
'Sachin was probably the best player I played against'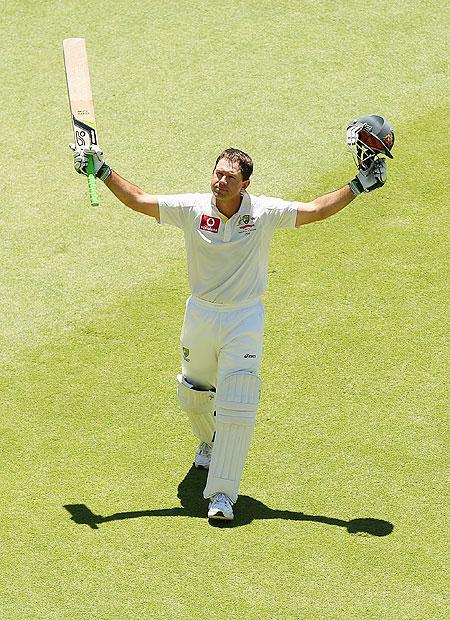 Ricky Ponting was moved to tears after his celebrated Test career came to a close with a whimper rather than a bang on Monday when his beloved Australia side suffered a series defeat against South Africa.
Contractor slams Dhoni for demanding doctored pitches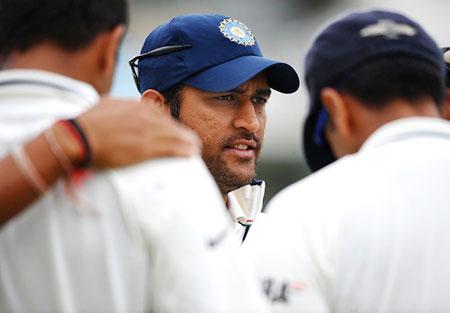 Former India captain Nari Contractor has lashed out at skipper Mahendra Singh Dhoni for demanding designer wickets, terming it as 'very wrong' and something that captains in his era never asked for.
Fit-again Finn available for third Test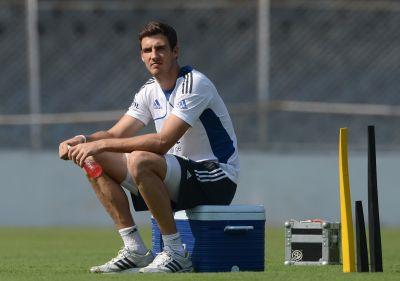 England fast bowler Steven Finn, who missed the first two Test matches against India due to thigh injury, declared himself available for the third Test beginning in Kolkata on Wednesday.
'Changed' Bell keen to prove himself in Indian conditions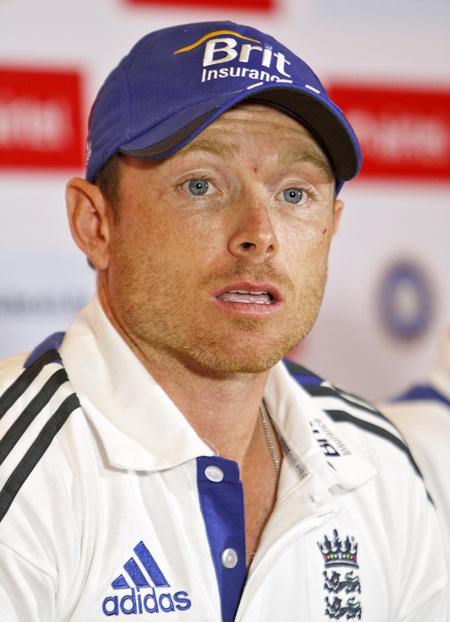 England batsman Ian Bell, who is expected to replace Jonny Bairstow in the third Test match against India in Kolkata, has claimed he is ready to finally deliver in India following poor performances in the country so far.
Photos: Ricky Ponting bids adieu to Test cricket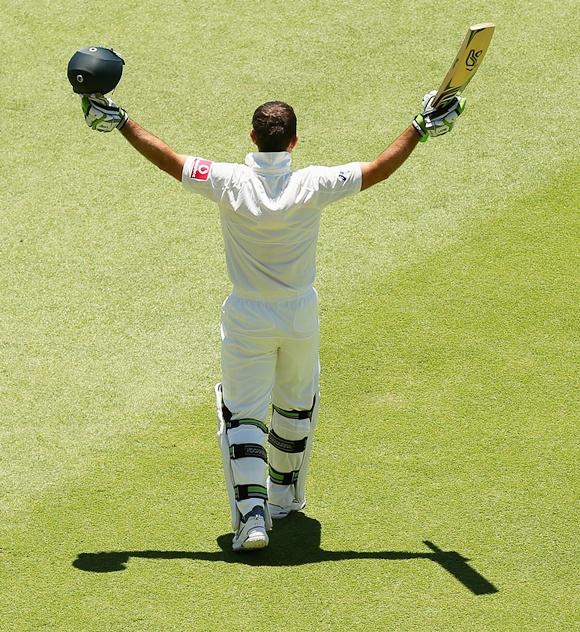 Ricky Ponting raised both arms to acknowledge the crowd of the WACA Ground and said farewell to cricket.
December 02, 2012
De Villiers proves 'keeping not affecting his batting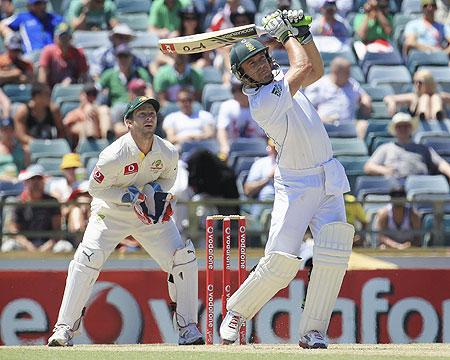 South Africa's AB de Villiers removed the question mark over whether he could bat while also keeping wicket with a storming 169 on Sunday to help his country to the brink of a series triumph over Australia.
England batsmen work at ironing out chinks against spin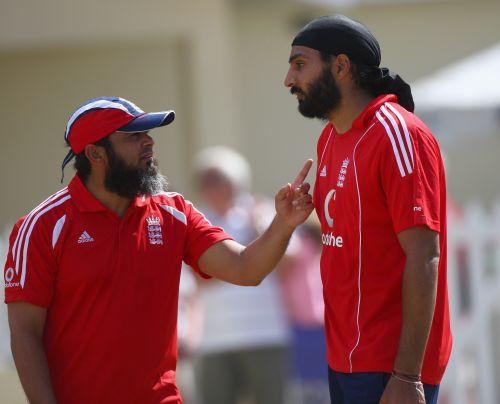 They dealt with spin quite well in the series-levelling win in the Mumbai Test but the visiting England cricket team's batsmen continued to practice against tweakers ahead of the third Test against India starting in Kolkata on December 5.
It's an exciting time for us as a batting unit: Bairstow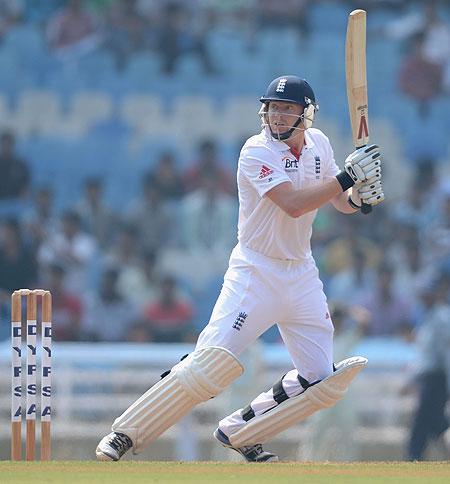 High on confidence after having levelled the four-Test series 1-1 against India, England middle order batsman Jonny Bairstow said that his team would like to carry on the momentum and produce a positive result in the third Test, starting in Kolkata on December 5.
December 01, 2012
'The India series is a big platform for the Pakistan team'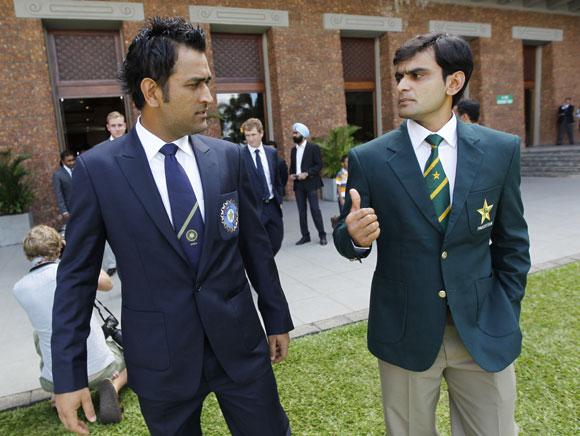 Pakistan skipper Mohammad Hafeez has expressed confidence in his team's ability to perform against India in the upcoming series, scheduled to start this month.
Photos: Amla, Smith help SA gain upper hand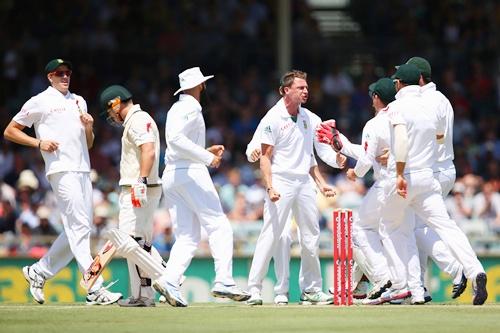 South Africa, fired by a devastating spell of bowling from Dale Steyn and sustained by the batting of Hashim Amla, took a firm grip on the third and final Test against Australia on Saturday to end day two with an imposing lead of 292.
Eden curator goes on medical leave; felt 'insulted'
The controversy surrounding the preparation of the Eden pitch took a dramatic turn as veteran curator Prabir Mukherjee proceeded on a medical leave and termed the CAB's decision to sideline him for the third Test between India and England as an "insult".
November 30, 2012
Tiwary, Sharma have Test berth in sight in Ranji battle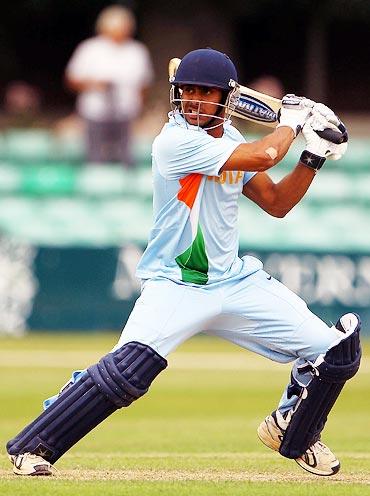 Bengal captain Manoj Tiwary and his Mumbai counterpart Rohit Sharma are eyeing spots in the Indian middle-order which has opened up following the retirement of Test greats Rahul Dravid and VVS Laxman even as they are focusing on their current jobs in the Ranji Trophy.
PHOTOS: Du Plessis rescues SA on wicked WACA wicket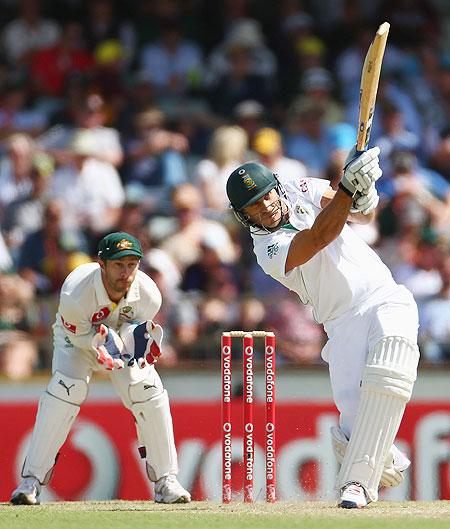 Australia dismissed South Africa for 225 despite another dogged rearguard action from Faf du Plessis before moving shakily to 33-2 at the close of play on a thrilling first day of the third Test at the WACA on Friday.
Pak will use 'pace weapon' to rattle India: Hafeez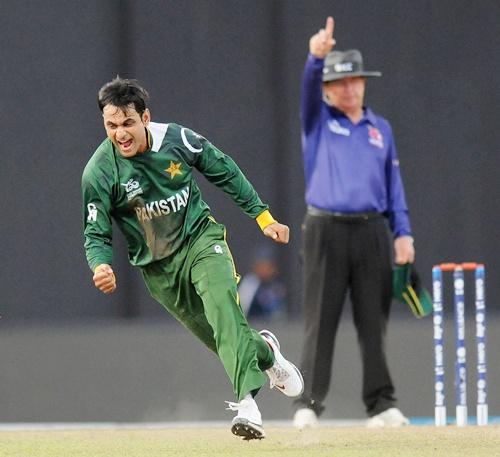 Pakistan''s Twenty20 captain Mohammad Hafeez has said that the team will use pace to win the upcoming limited-overs series in India.
'Are we suggesting India is totally dependent on Sachin?'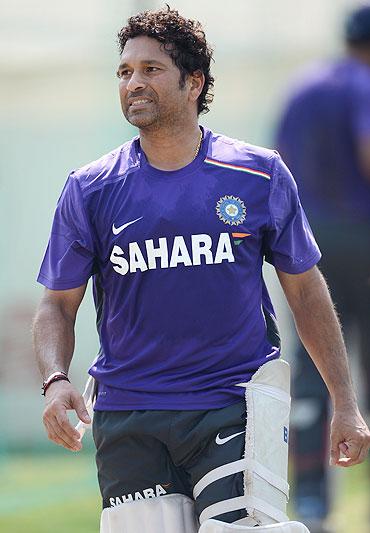 Amidst debate over when Sachin Tendulkar should retire, former India skipper Anil Kumble has hit out at critics questioning the veteran batsman's place in the team, saying he should be left alone and given the "emotional space" and respect he deserves.
November 29, 2012
Top Five Test Innings From Ponting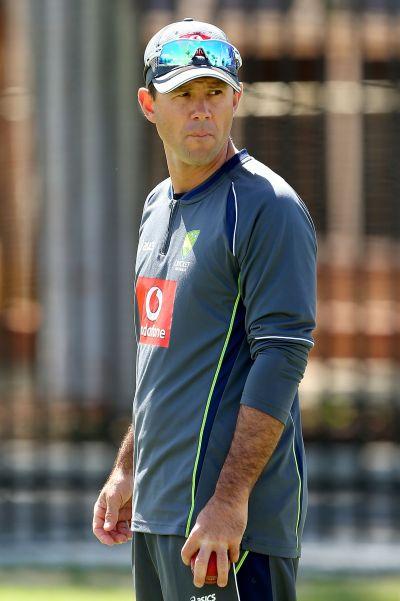 Rediff.com looks the batting ace's top five of his 41 Test centuries, which has had a big impact on his career.
Figure out Ricky Ponting's Test & ODI career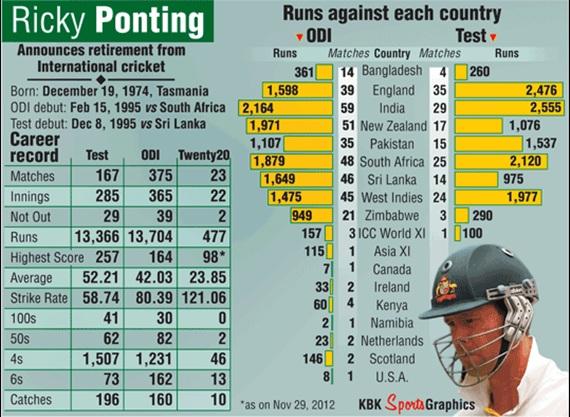 A statistical look at former Australia captain Ricky Ponting's Test and ODI career.
Ricky Ponting: First among equals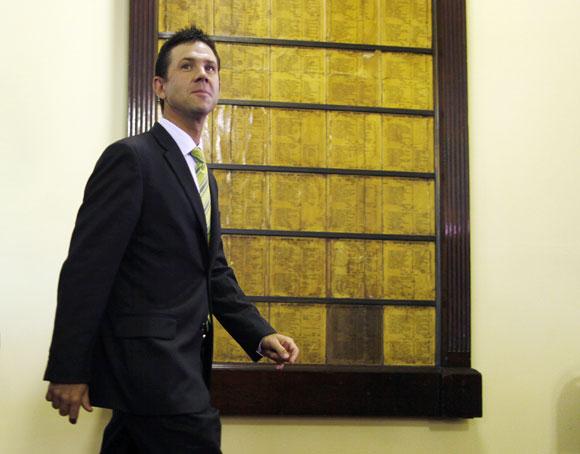 As player and captain, Ricky Ponting, says , was someone who refused to go by the book, didn't shy away from controversy and, yet, more often than not, got the desired results.
'Ponting retiring doesn't mean Sachin also has to quit'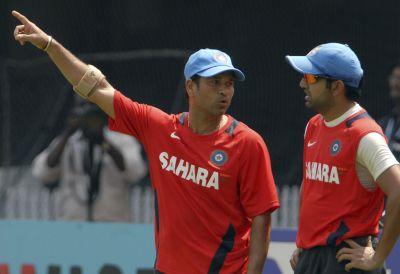 Ricky Ponting's decision to call it quits might have added fuel to the fire in the raging debate over Sachin Tendulkar's retirement, but India opener Gautam Gambhir feels his senior teammate still has a lot to offer.
Cheteshwar Pujara's amazing rise: A father's story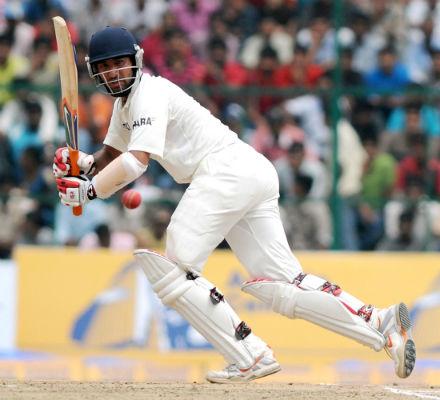 Arvind Pujara, in conversation with Haresh Pandya, discusses the rise of his son, Indian cricket's new star Cheteshwar.
When Ponting made headlines for the wrong reasons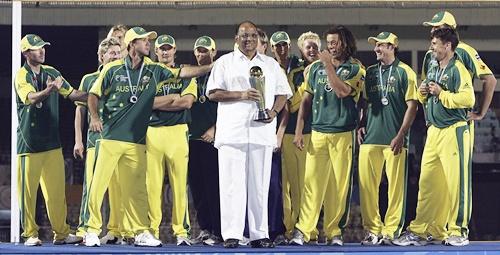 No one will debate Ricky Ponting's flair as a batsman. He single-handedly won matches for Australia and was a great captain. But, all said and done, there were times when he made headlines for all the wrong reasons.
Number Game: Ponting plays second fiddle to Tendulkar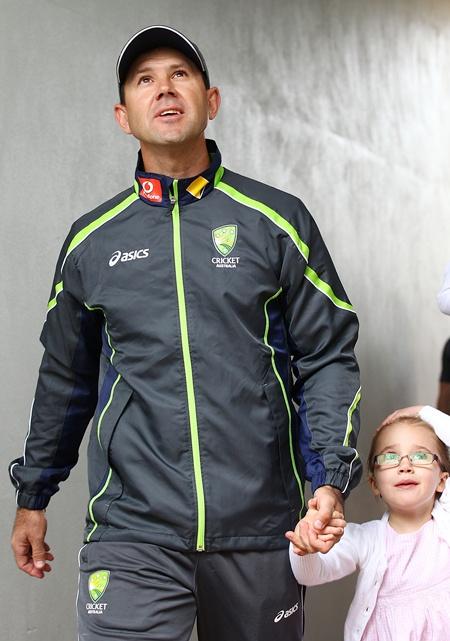 A rundown of former Australia captain Ricky Ponting's international career after he said on Thursday he will retire from Test cricket after this week's third match against South Africa.
Is Ponting 'best prepared player of modern game'?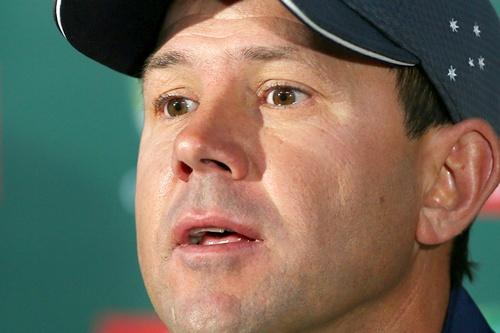 Cricket Australia paid lavish tribute to retiring former captain Ricky Ponting, describing him as a "leader by example" and one of the "best prepared players in the modern game".
'If we get on top, no better time for me to bow out'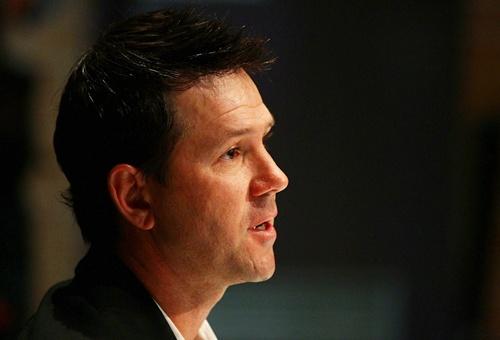 Australia's Ricky Ponting announced his retirement from international cricket on Thursday, telling a stunned news conference he would be calling time on his glittering 17-year career after this week's third Test against South Africa.
November 28, 2012
'Team India needs the experience of Sachin Tendulkar'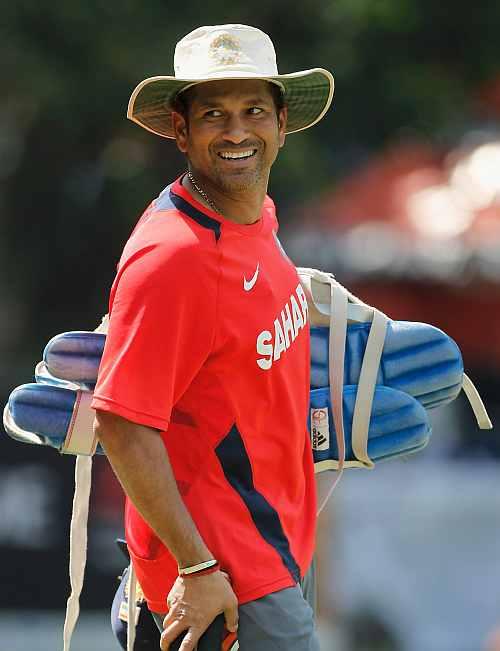 There might be growing criticism against Sachin Tendulkar after a string of poor performances but former India opener Navjot Singh Sidhu feels the senior batsman's presence is crucial at a time when the team is going through a transitional phase.
Fresh controversy as BCCI sidelines Eden curator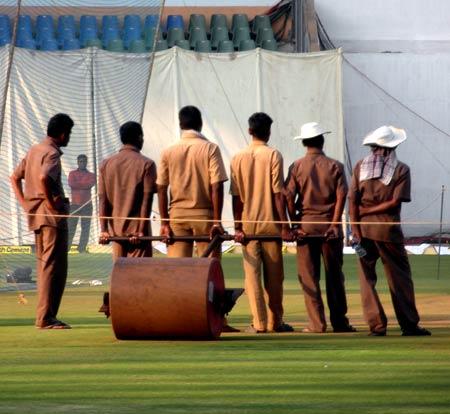 In a move that has triggered fresh controversy, the Board of Control for Cricket in India asked the Cricket Association of Bengal to appoint East Zone curator Ashish Bhowmick to prepare the Eden track instead of veteran Prabir Mukherjee, who is in charge of the historic Eden Gardens pitch for decades.
Battered, bruised Proteas defend ranking in Perth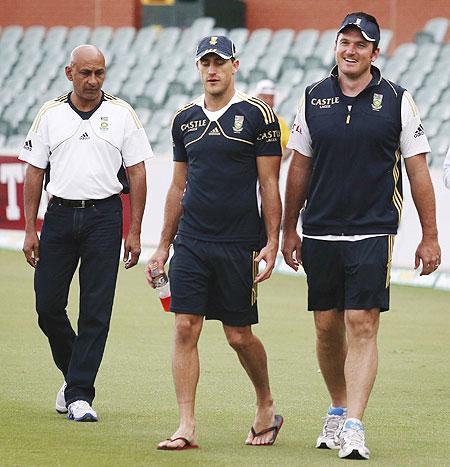 After batsmen ruled the first two Tests, fast bowling could be the decisive factor when Australia and South Africa re-engage their heavyweight tussle for the number one Test ranking in the final match of the series on Friday.
Tendulkar needed more than ever now: Dravid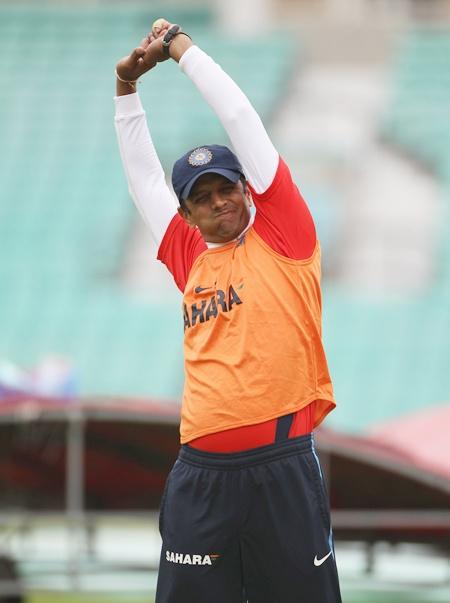 The criticism against Sachin Tendulkar might be mounting rapidly after a string of poor performances but his former India teammate Rahul Dravid feels the senior batsman is needed "more than ever now".
BCCI unaware of talks between Tendulkar, selectors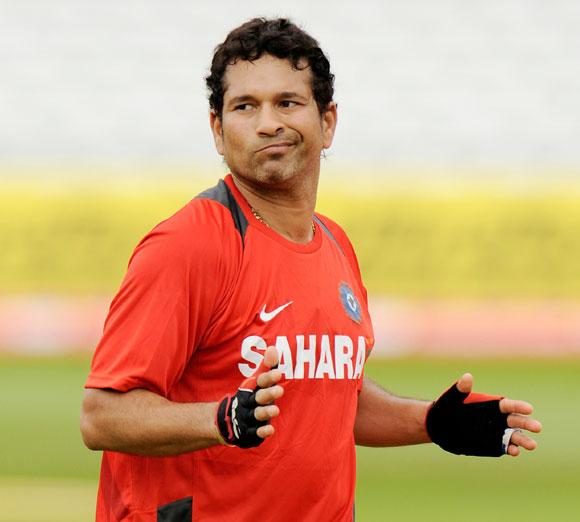 The Indian Cricket Board on Tuesday claimed it was unaware of any talks between senior batsman Sachin Tendulkar and national selectors on his future in the wake of a prolonged form slump.
Is captain cool Dhoni a serial offender?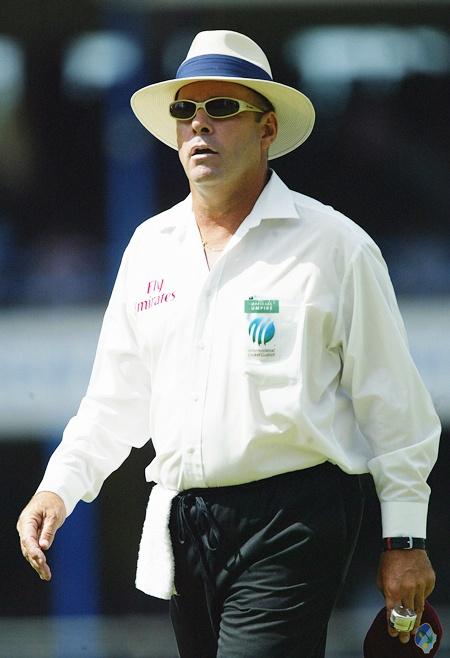 Former International Cricket Council (ICC) umpire Daryl Harper has slammed Indian captain Mahendra Singh Dhoni for blatantly disrespecting Spirit of Cricket on more than one occasion.
Tendulkar @ the Wankhede: Good, but not quite effective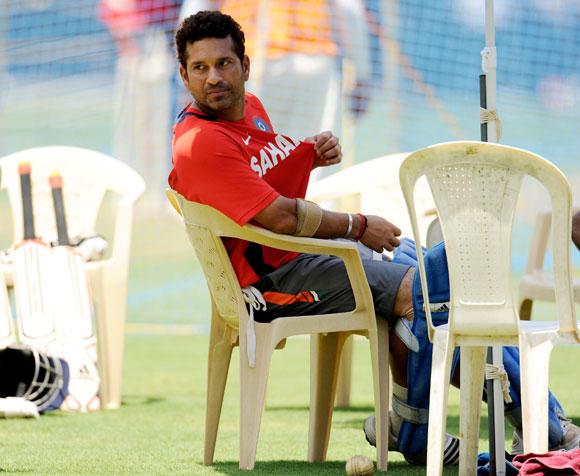 Sachin Tendulkar's dual failure in the second Test against England prompts to dig out his record at his home ground.
'There can't be wholesale changes to the Indian team'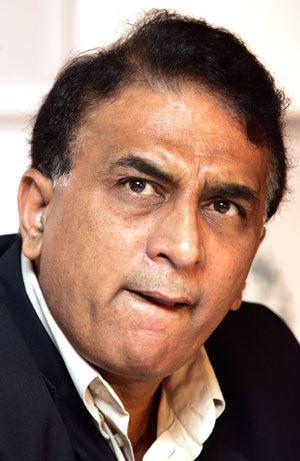 Former Indian captain Sunil Gavaskar backed the national selectors for not making changes to the Test squad in the wake of the crushing defeat against England in the Mumbai match, saying it was not required at this stage.
November 27, 2012
Ponting has the Board's unanimous support: Arthur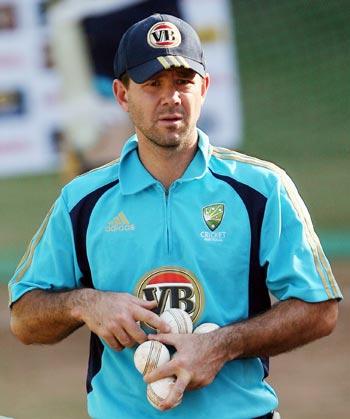 Australia selectors want Ricky Ponting to be part of the back-to-back Ashes series in 2013, coach Mickey Arthur has said, but the third and final Test against South Africa in Perth may be his last chance to reverse a run of wretched form.
Kapil echoes Gavaskar's sentiments over Sachin's future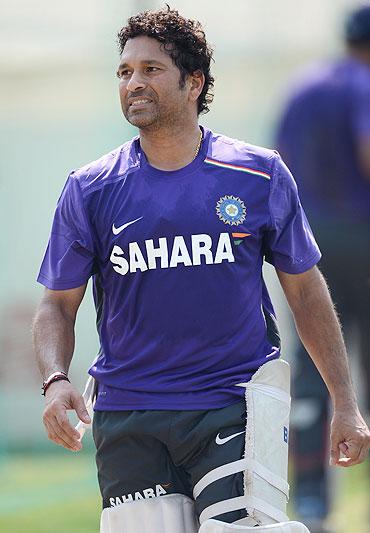 Saddened by the criticism that Sachin Tendulkar is facing due to his lean run, former Indian cricket captain Kapil Dev said the veteran batsman should speak to the selectors about his future.
'Dhoni should not ask for spin-friendly track at Eden'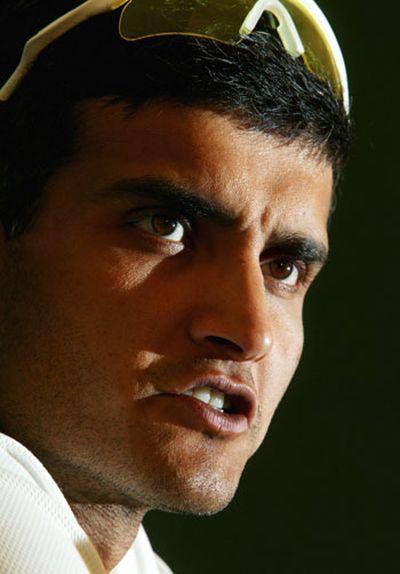 Former India skipper Sourav Ganguly said that Mahendra Singh Dhoni should not insist for a "spin-friendly" wicket at the Eden Gardens and instead draft in pacer Ashok Dinda for Harbhajan Singh in the third Test, beginning from December 5.
Clarke takes over as No 1 Test batsman; Pujara ranked 21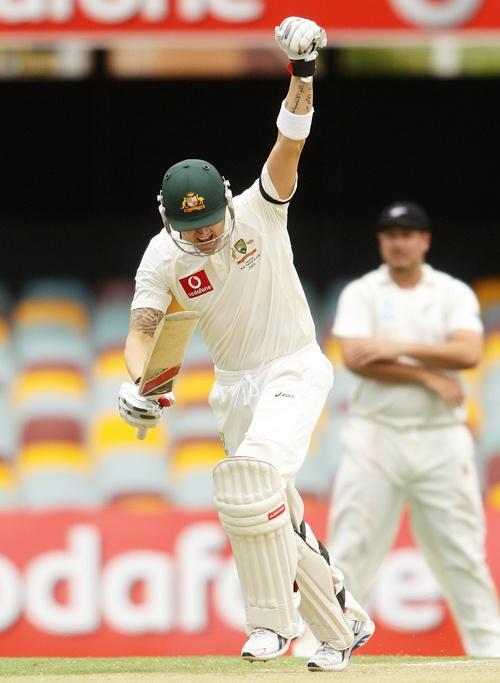 Michael Clarke regained the No. 1 ranking in the Reliance ICC Player Rankings for Test batsmen after a spectacular performance in the second Test between Australia and South Africa, which ended in a thrilling draw in Adelaide on Monday.
Gavaskar slams Indian spinners for poor show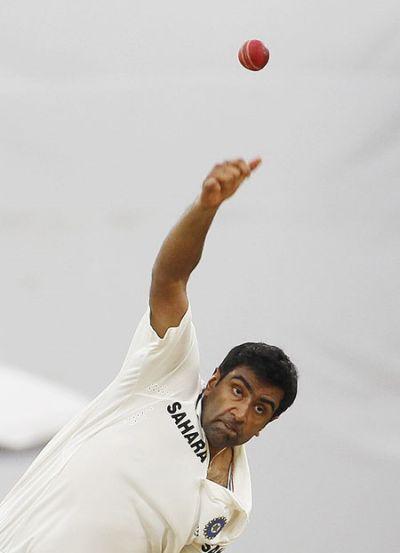 Former captain Sunil Gavaskar criticised the performance of Indian spinners during the humiliating 10-wicket defeat against England in the second Test, saying allowing the visitors to score over 400 runs proved costly to the home side.
Pietersen's talent camouflages the controversy over him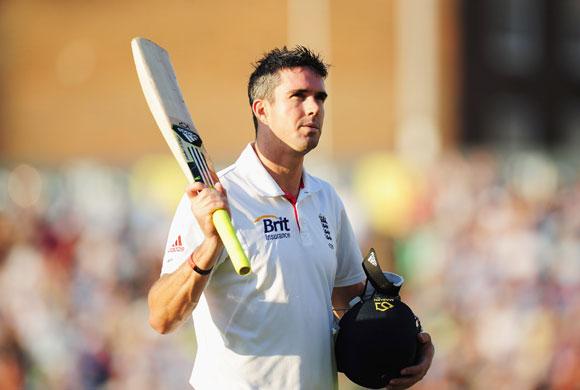 With his match-winning knock in the second Test against India Kevin Pietersen, says , reaffirmed that his off-field shenanigans cannot undermine the flair and flamboyance that define his batting.
November 26, 2012
Any win in India is huge, says Pietersen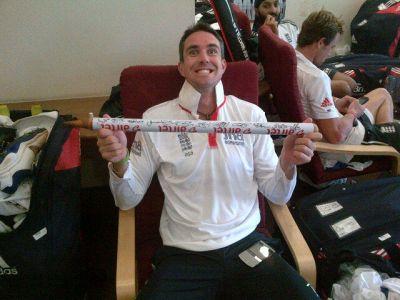 After beating India at their own game, England skipper Alastair Cook and Kevin Pietersen said the team will have to guard against complacency in the remaining two matches.
How Dhoni got a taste of his own medicine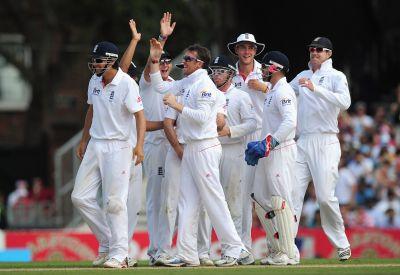 Bikash Mohapatra analyses what went wrong for India, and right for England, in the just-concluded second Test in Mumbai.
Despite the drubbing Dhoni wants turning track in Kolkata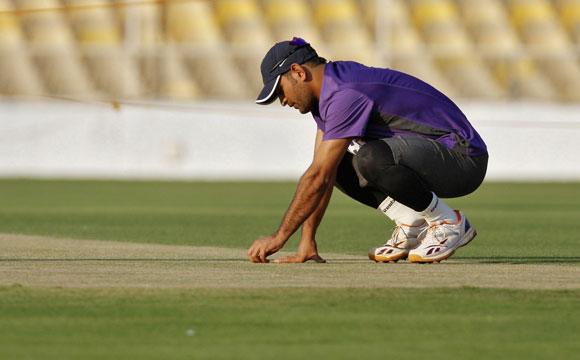 Despite the drubbing in the second Test, on a turning pitch at the Wankhede stadium in Mumbai, India captain Mahendra Singh Dhoni stood by his demand for a similar wicket in next week's third match in Kolkata.
'Selectors should speak to Sachin about his plans'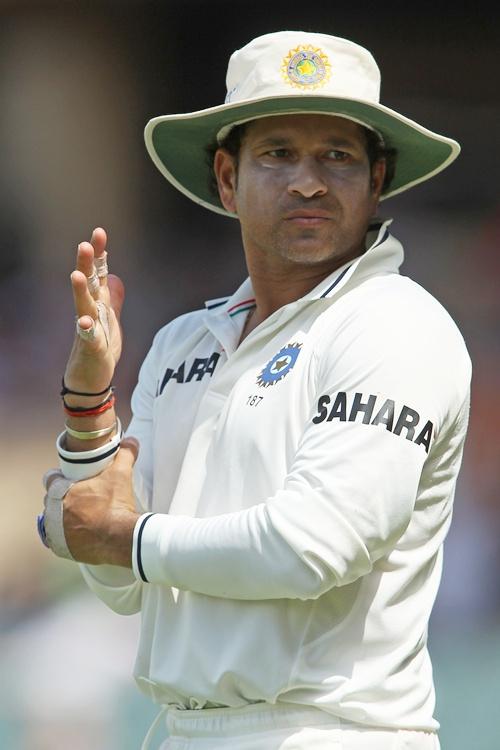 Fresh questions were raised on Sachin Tendulkar's retirement, with the legendary Sunil Gavaskar saying that the selectors should have a word with him about his future plans.
November 25, 2012
We don't want to chase 100 or 120: Pietersen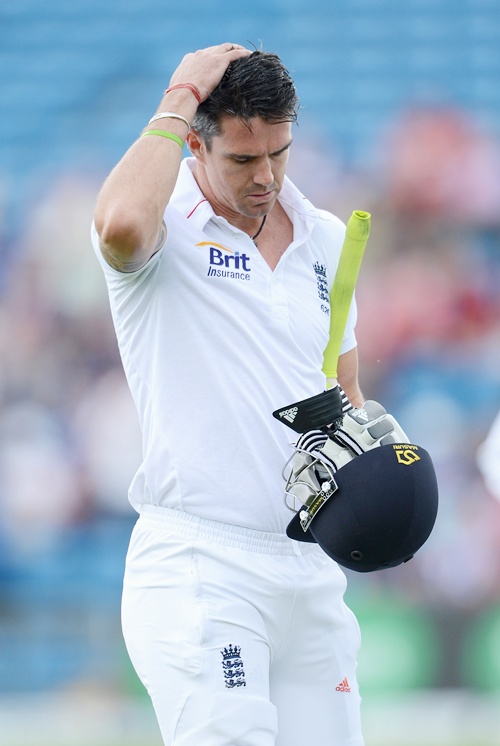 On his day, Kevin Pietersen can be a match-winner; a batsman capable of destroying any attack, in any conditions.
Gambhir hoping a miracle saves India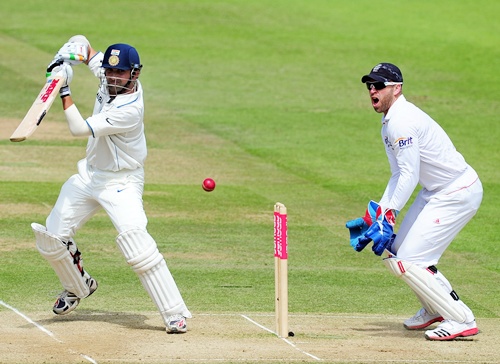 Nothing seems to be working for India in the ongoing second Test against England in Mumbai. They sit on the brink of an embarrassing defeat, with a narrow lead of 31 runs and three wickets in hand at the end of Day 3, despite batting first on a turning track.
2nd Test: India stare at defeat, England take control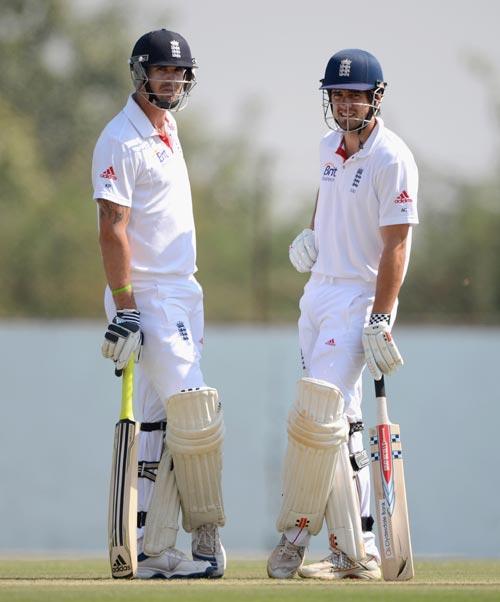 India were staring at an embarrassing defeat in the second cricket Test against a spirited England, who rode on Kevin Pietersen and Alastair Cook's brilliant centuries to gain a vital 86-run lead before the spinners tightened the noose around the hosts in Mumbai on Sunday.
November 24, 2012
Stats: Pujara averages 382 in this series!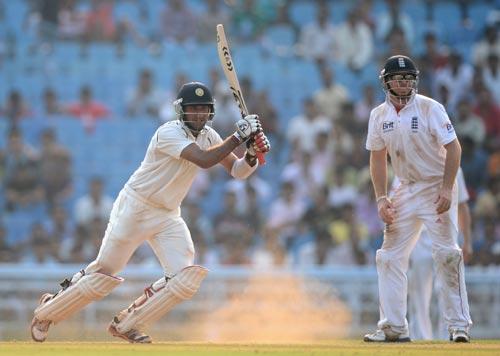 Statistical highlights from Day 2 of the second Test played between India and England at Wankhede in Mumbai on Saturday.
'If Pujara is the new Wall, then Cook is Bradman'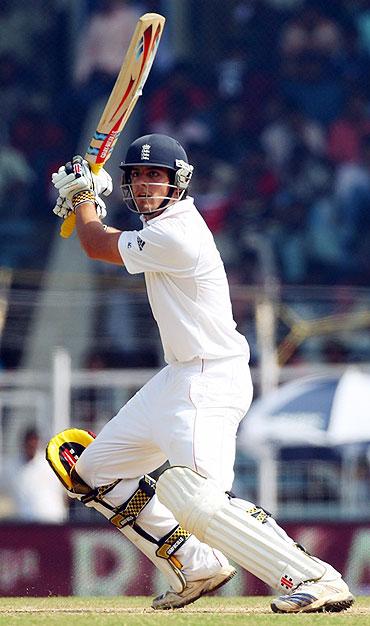 England off-spinner Graeme Swann reckons, if India's new No 3 batsman is the new 'Wall' then England captain Alastair Cook is the new Bradman.
Consistency is the most important part, says Pujara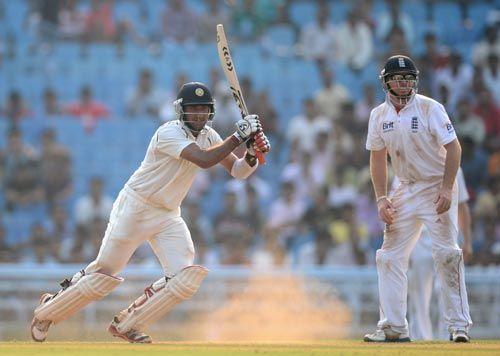 England's bowlers must have heaved a huge sigh of relief when they saw the back of Indian run machine Cheteshwar Pujara.
Du Plessis enjoys the silence after ribbing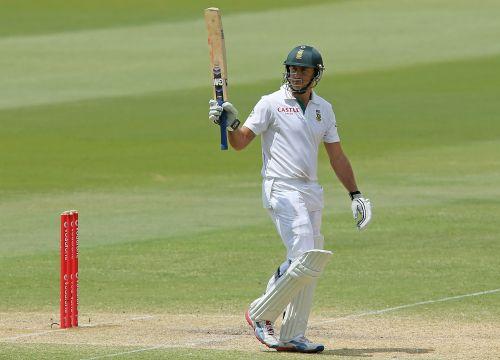 Faf du Plessis's gallant 78 helped South Africa avoid the follow-on on day three of the second Test on Saturday, but the 28-year-old all-rounder admitted a nervous stumble on the stairs nearly put paid to his Test debut at the crease.
Use of angular bat hurting Gambhir, says coach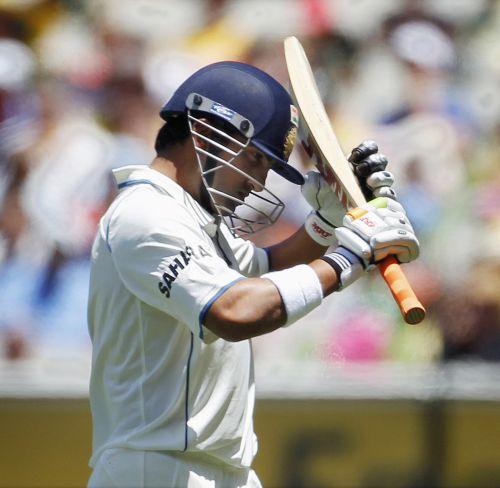 Coach Sanjay Bharadwaj tells Manu Shankar that more than technical, it's the mental aspect that's troubling the opener most.
Pujara has shown he is a complete Test batsman: Gavaskar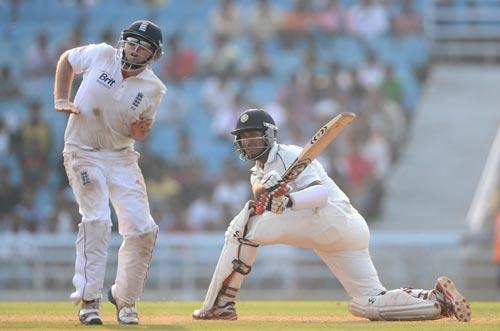 Cheteshwar Pujara received a huge compliment from the legendary Sunil Gavaskar, who said the youngster is a complete Test batsman whose temperament is the hallmark of his batting.
November 23, 2012
Stats: Ashwin gets first fifty vs England, Yuvi first duck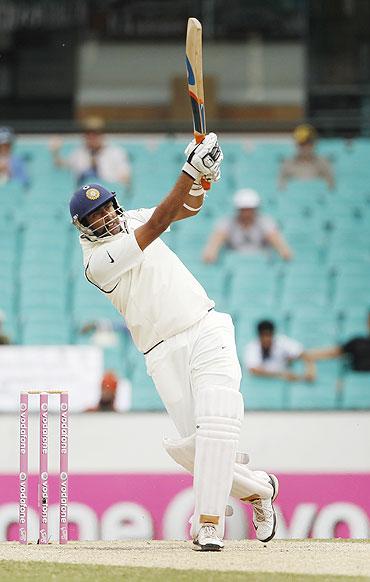 Statistical highlights from Day 1 of the second Test played between India and England at Wankhede in Mumbai on Friday.
Panesar delighted to 'get Prince of India Tendulkar out'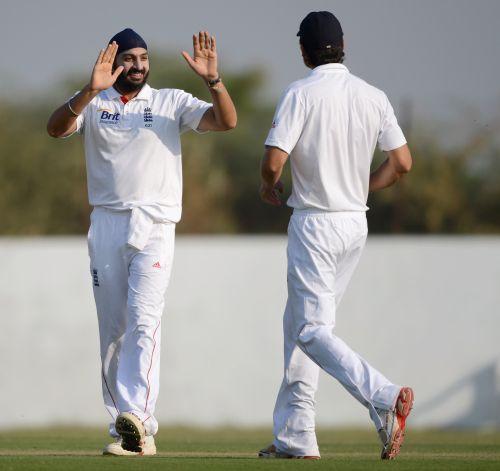 It was the perfect stage for batting ace Sachin Tendulkar to delight his home crowd with an entertaining innings in what could be his last Test match at the Wankhede stadium in Mumbai.
England cannot get Cheteshwar Pujara out...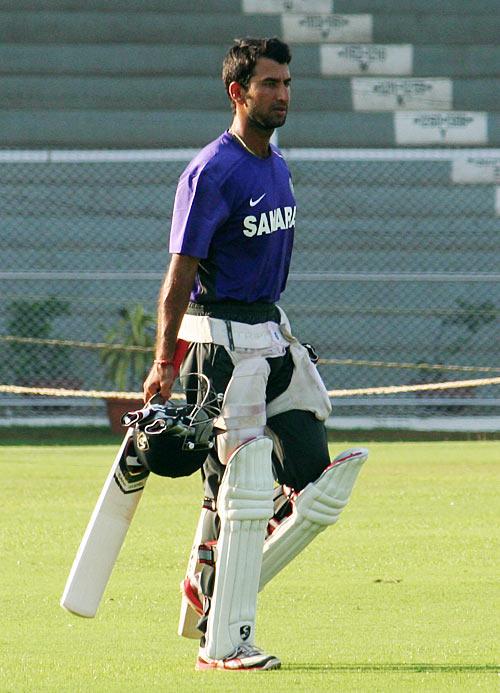 England's bowlers have been left frustrated and clueless by Cheteshwar Pujara's brilliant batting.
If we get past 350-375, it could be game on: Ashwin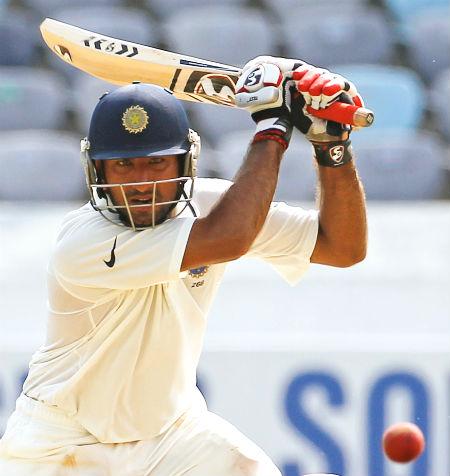 India spinner R Ashwin believes that the match will spice up if India manage to go past the 350-run mark on Day 2 of the 2nd Test at the Wankhede in Mumbai.
You can never count us out: Morkel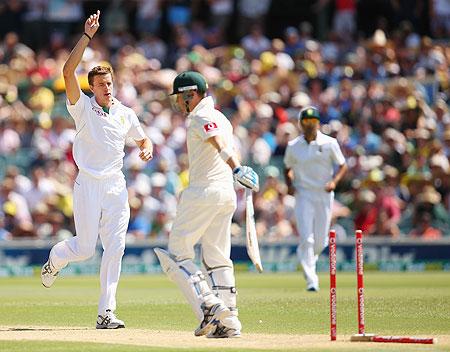 Actions speak louder than words for South Africa's World No 1 test team and the players needed little encouragement to turn around their fortunes on day two of the second test against Australia, according to paceman Morne Morkel.
Clarke's invulnerability earns Bradman comparisons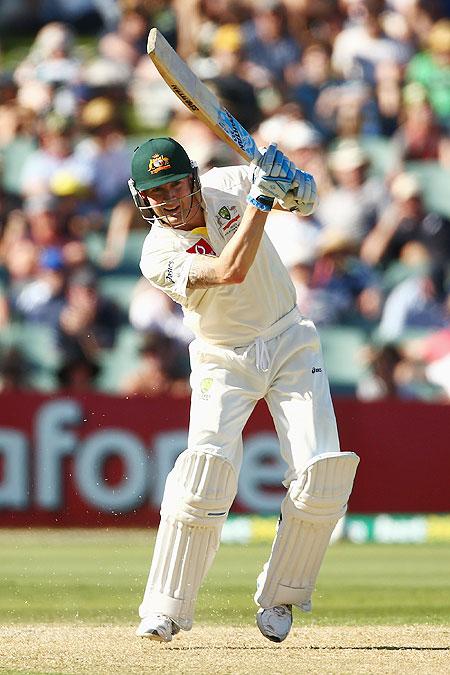 No name is more evocative in Australian cricket than Donald Bradman and merely to be mentioned in the same sentence as the 20th century great is the highest praise that can be bestowed on a batsman.
Upset wife fearsome than enraged pacer, jokes Sachin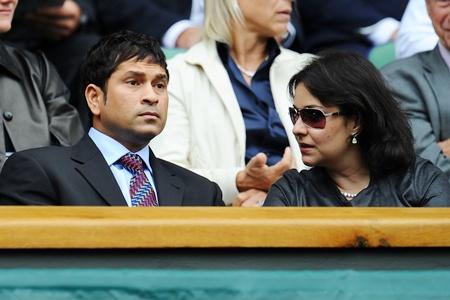 He has squared off against the most fearsome of pace attacks all over the world but veteran Indian batsman Sachin Tendulkar jokes that it is nothing when compared to facing his wife when she is upset!In the Marathi book Samvad Legends Shi (Conversations with Legends) by Dwarkanath Sanzgiri and published by Majestic Publications.
I call Sehwag Viv of modern times: Yuvraj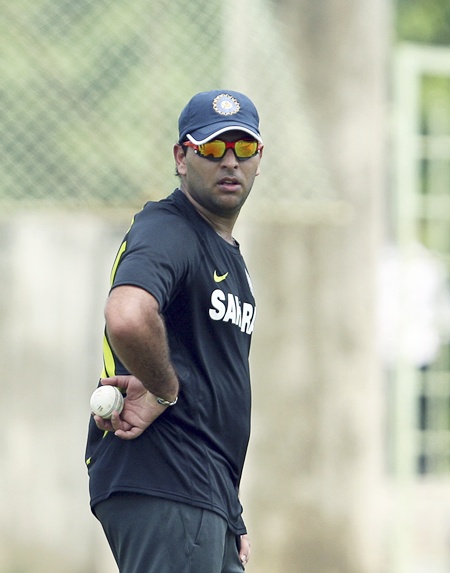 Yuvraj Singh hailed team-mate Virender Sehwag as he gets set for his 100th Test match, against England in Mumbai, starting on Friday.
Flamboyance the hallmark of Sehwag's Test career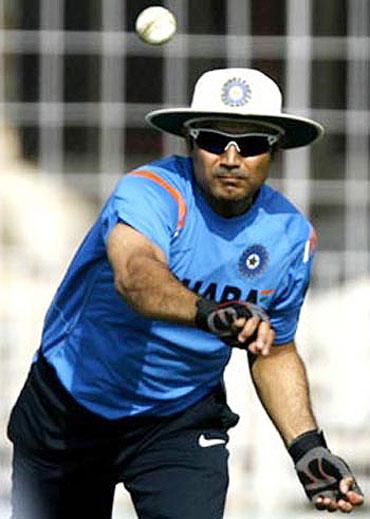 Two-and-a-half years after making his ODI debut, Virender Sehwag played his first Test. Eleven years and 99 Tests later, the 32-year-old has done incredibly well for himself, says .
'Virender Sehwag is a pure match-winner'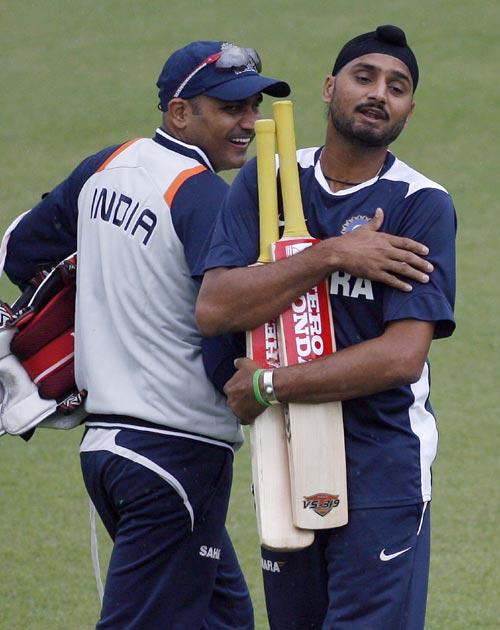 India off-spinner Harbhajan Singh pays tribute to team-mate Virender Sehwag on the occasion of his 100th Test.
November 22, 2012
Sehwag's five-best in Tests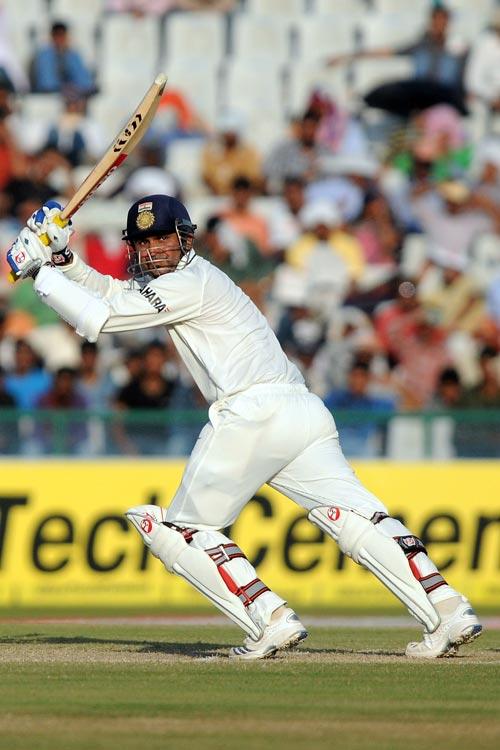 On the eve of his 100th Test, here are five memorable knocks by the 'Nawab of Najafgarh'.
Dhoni, Dravid, Warne hail Virender Sehwag!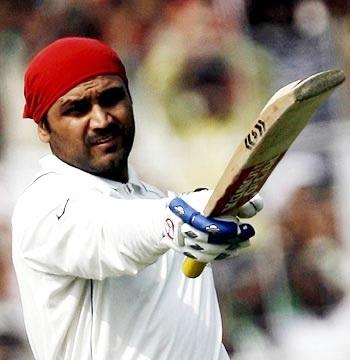 Virender Sehwag will join an elite club on Friday when he completes the unique landmark of 100 Test matches, during the second match against England in Mumbai, on Friday. Check out what some current and former players have to say about the man.
It's a joy to play with Sehwag: Tendulkar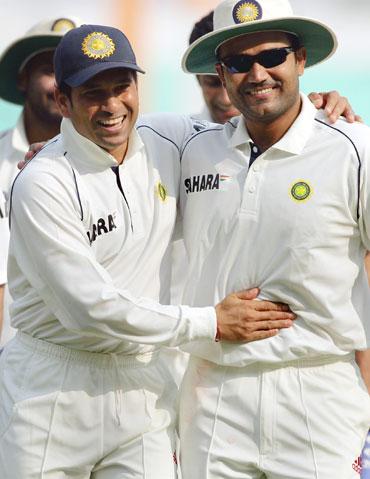 Batting maestro Sachin Tendulkar tells that having a player like Virender Sehwag in the team is a big advantage.
'England has the opportunity to try and put it right'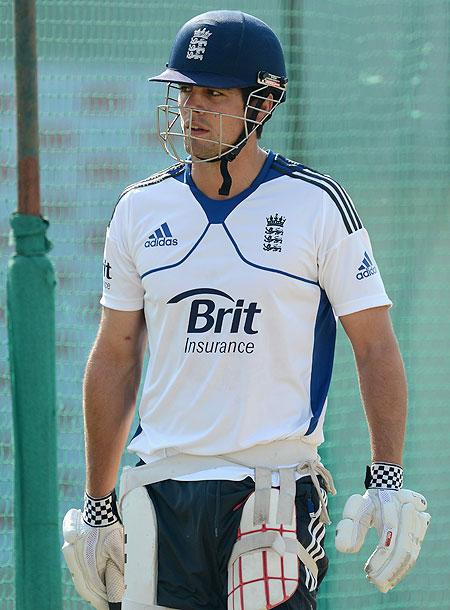 The comprehensive defeat in the first Test notwithstanding, England skipper Alastair Cook has sounded optimistic about turning around his team's fortunes in the second match against India, starting in Mumbai on Friday.
'Virender Sehwag's thinking is entirely different'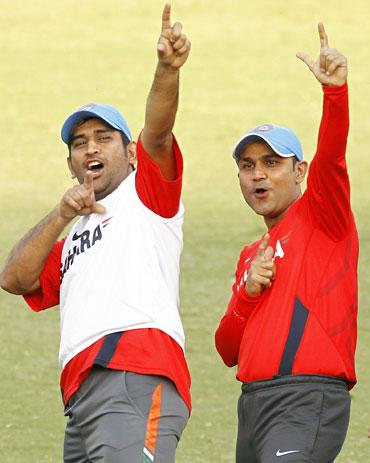 Set to complete a century of Test appearances, Indian opener Virender Sehwag today drew lavish praise from his skipper Mahendra Singh Dhoni, who said the aggressive batsman has a distinct mindset which keeps him positive even during lean patches.
Kirsten on the defensive as battered bowlers struggle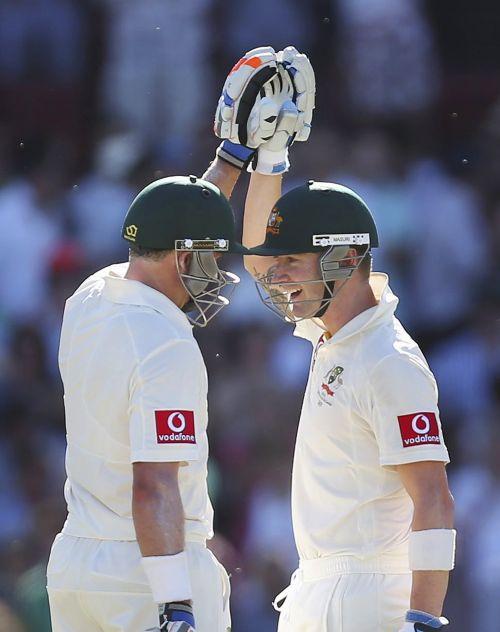 South Africa coach Gary Kirsten defended his team's preparations after his pace brigade was laid low by injury in the second Test on Thursday, leaving his back-up bowlers at the mercy of a voracious Michael Clarke and the Australian batsmen.
Dhoni will 'criticise' pitch if no help for spinners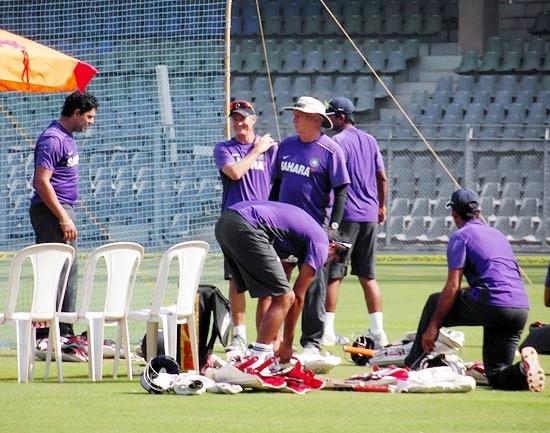 With a champion bowler like Harbhajan Singh sitting in the sidelines, there is always the temptation to play three spinners, Hiwever, for now, India captain Mahendra Singh Dhoni will stick to the tried and tested formula of playing with two pacers and two seamers.
BCCI spent over 100 crore to pay former players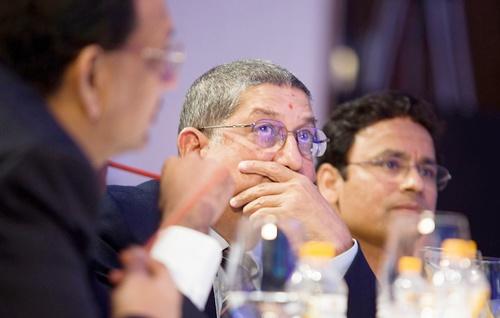 The cash-rich Indian Premier League may have its share of critics, but one cannot deny the fact that it has gone a long way in making the Indian cricket financially secure and, in the process, established itself as one of the powerhouses in the sport.
Will our curators heed Dhoni's call for turning wickets?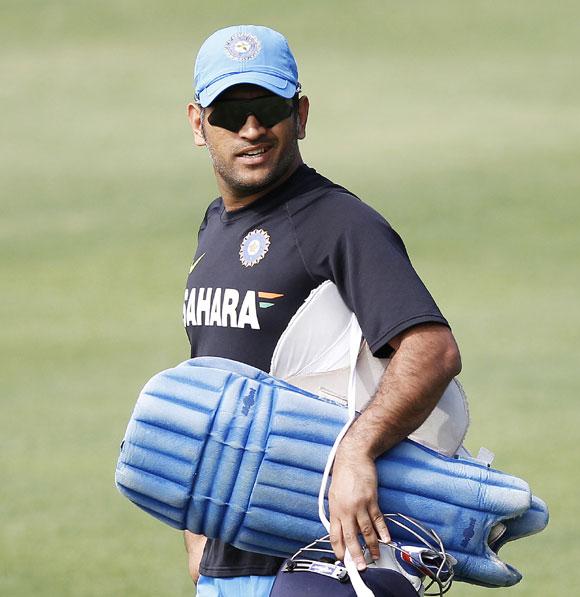 After the first Test against England at Motera, M S Dhoni was categorical about the kind of wickets he would like to see in the remaining matches of the series. It won't be a surprise, says , if the curators appease him with rank turners.
November 21, 2012
PHOTOS: Ojha, Ashwin shy away from nets at Wankhede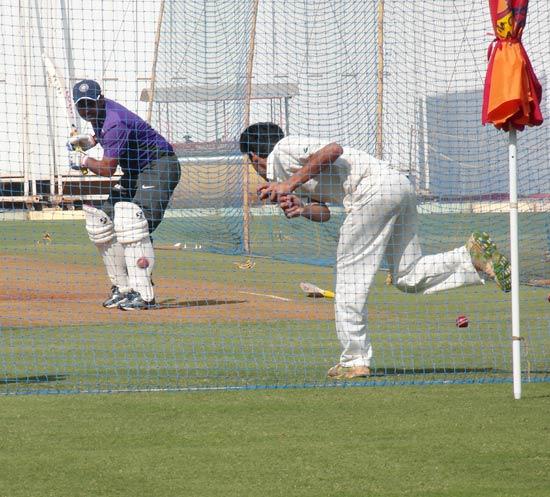 The Indian team began preparations for the second Test against England with a light training session at the Wankhede stadium, in Mumbai, on Wednesday.
Trott says England will be up to the task in Mumbai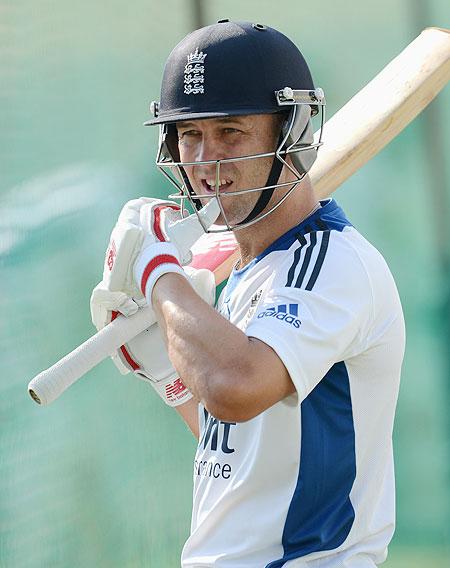 England batsman Jonathan Trott has said that the visitors are determined to level the four-match series against India in the second Test in Mumbai starting Friday.
Top ranking is a process, says Proteas skipper Smith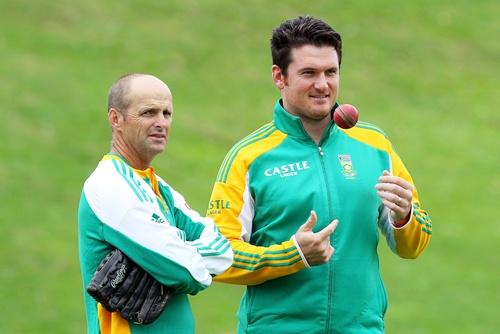 The disappointment at home generated by South Africa's failure to win the first Test against Australia showed how much "respect" the team had won since attaining the top ranking, according to Proteas captain Graeme Smith.
Confident Sehwag set for record 100 Tests in Mumbai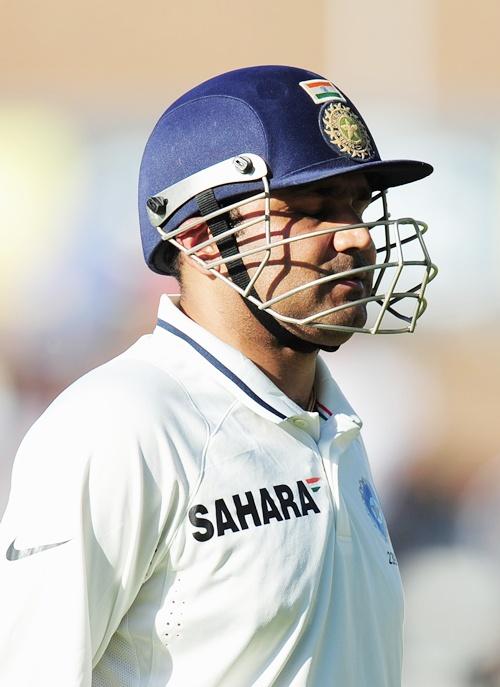 Another milestone awaits Virender Sehwag in the upcoming second Test against England in Mumbai. He will play his 100th Test and join a select band of eight Indian greats to achieve the feat, writes .
November 20, 2012
Vengsarkar surprised England did not play Panesar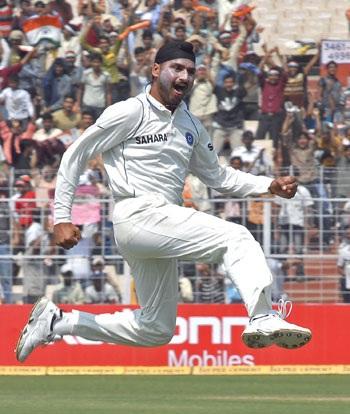 Former India batting ace Dilip Vengsarkar says left-arm spinner Monty Panesar should have been included in the side for the first Test as he could have trouble the Indian batsmen.
Australia look to drive home advantage in second Test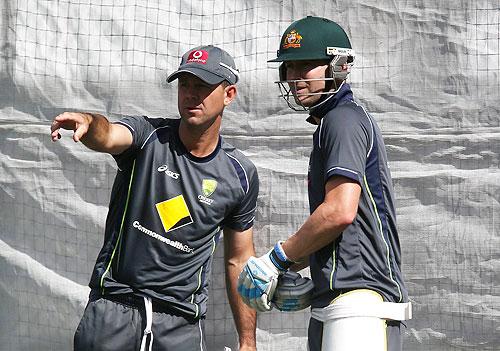 Australia were charged with confidence by their performance in the opening Test against South Africa and are determined to ride the momentum to victory in this week's second clash at the Adelaide Oval.
Pak spinner Ajmal relishing challenge from Indian batsmen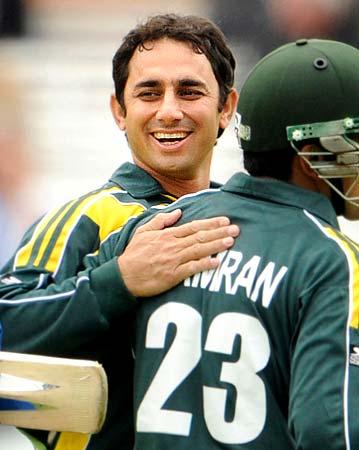 Top Pakistan spinner Saeed Ajmal can't wait to roll his arm over in the much-anticipated tour of India next month as the late-bloomer has played just once before on Indian soil.
'Pujara showed he can also score at a fast pace'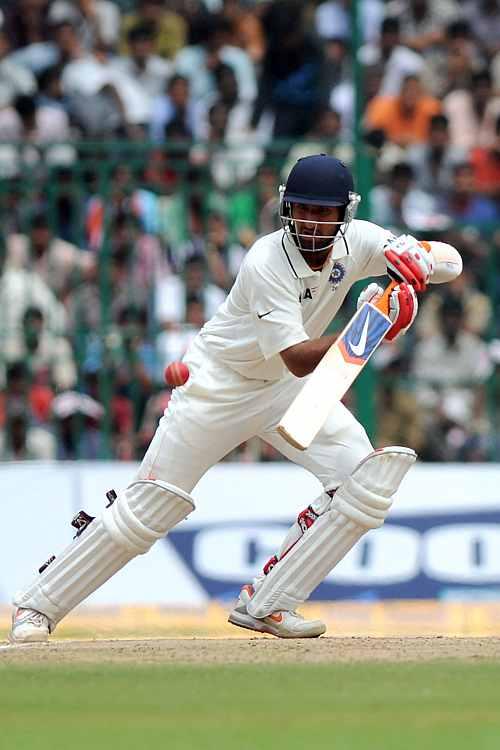 Batting legend Sunil Gavaskar says young Chiteshwar Pujara has got his basics right and can be tried out in limited-overs cricket too.
November 19, 2012
Stats: Dhoni in sight of Ganguly's win record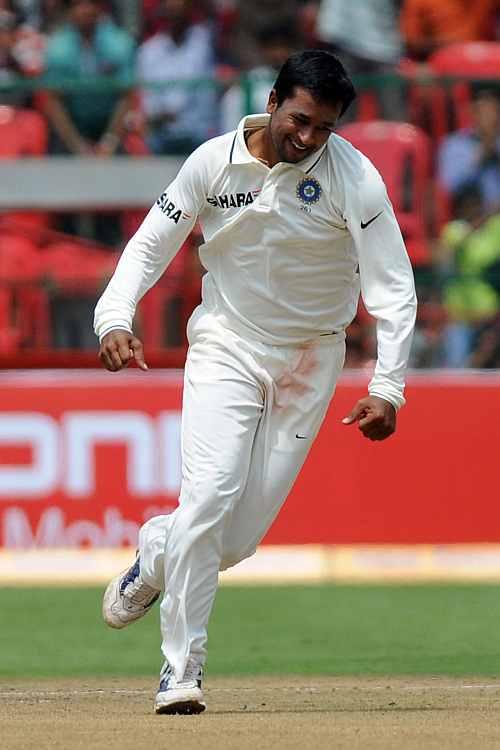 India registered a comprehensive nine-wicket victory over England on Day 5 of the first Test in Motera, Ahmedabad, on Monday.
Everyone needs to contribute, says disappointed Cook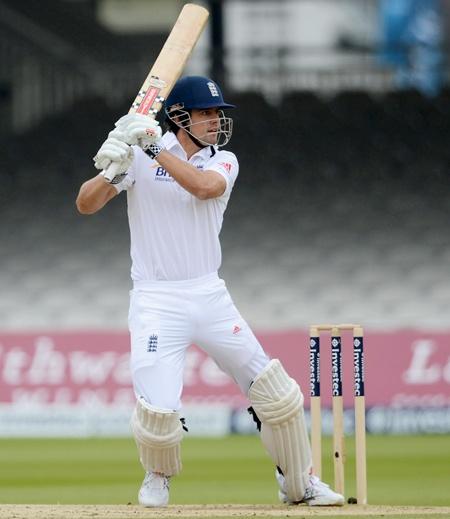 One of the very few batsmen to emerge with his head held high in the big defeat to India in the first Test, England skipper Alastair Cook on Monday said it was time for all the team members to chip in.
Dhoni lauds bowlers, Pujara following Motera victory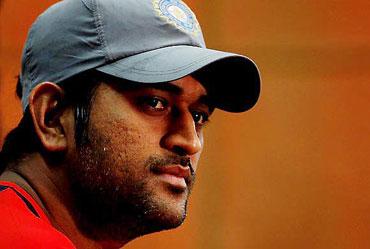 India skipper Mahendra Singh Dhoni credited the bowlers for his team's nine-wicket victory over England in the opening cricket Test in Ahmedabad on Monday, saying that the spinners put in a lot of hard work on a wicket that did not offer much turn.
Three knocks that define Alastair Cook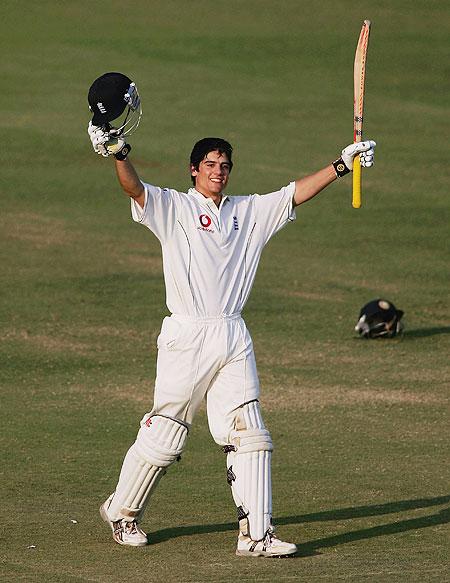 looks back on three innings that characterize the resilience of England captain Alastair Cook.
November 17, 2012
'Cheteshwar Pujara mocks fragile batting'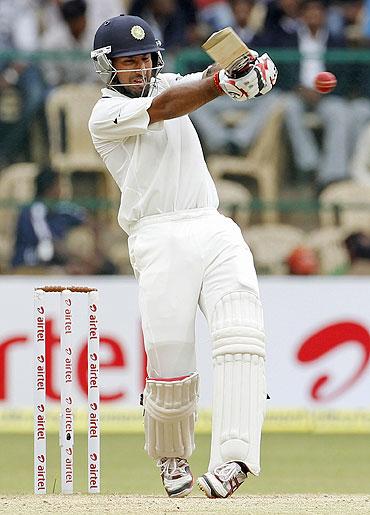 Day Two of the first Test between India and England brought bad news for the visitors. But Cheteshwar Pujara dominated all the headlines.
November 16, 2012
Stats: Ashwin fastest Indian to 50 Test wickets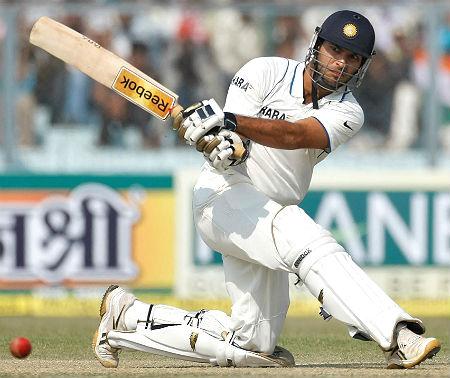 Statistical highlights of the second day's play in the first Test between India and England, at Motera.
Cheteshwar Pujara: The transition is complete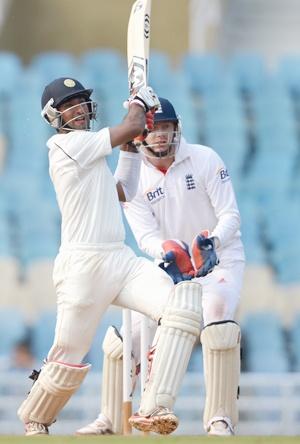 Cheteshwar Pujara, who scored his maiden Test double century in India's mammoth first innings total against England, has said that missing out on a hundred in the warm-up game inspired him to score big in the first Test in Ahmedabad.
Congratulate Pujara on his maiden double hundred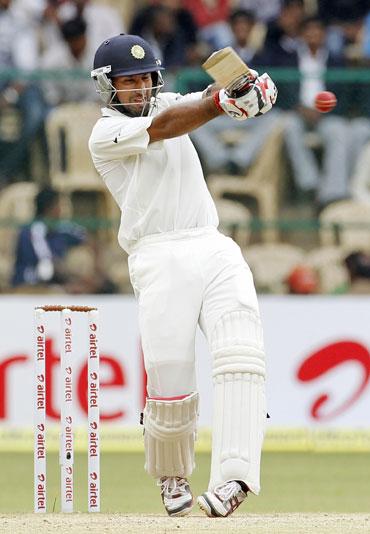 Cheteshwar Pujara showed immense concentration and skill to post his maiden Test double century and put India in command of the first Test. Join us in congratulating him.
Pujara first Indian to hit 200 in first match vs England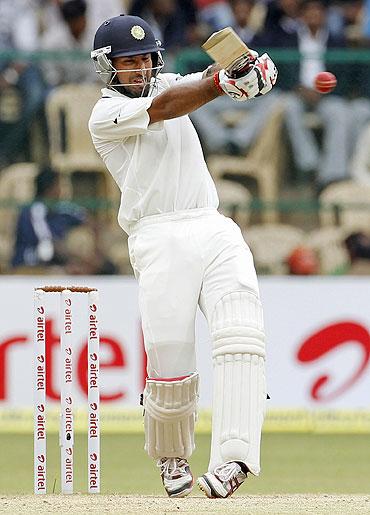 Cheteshwar Pujara registered his maiden double hundred as India declared their first innings on 521 for 8 on Day 2 of the first Test against England, at Motera, on Friday. The 24-yar-old Rajkot-born batsman was unbeaten on 206, having batted for a marathon eight hours. lists the batsmen who have the most runs in their first Test against England.
'Sehwag with confidence returned a frightening prospect'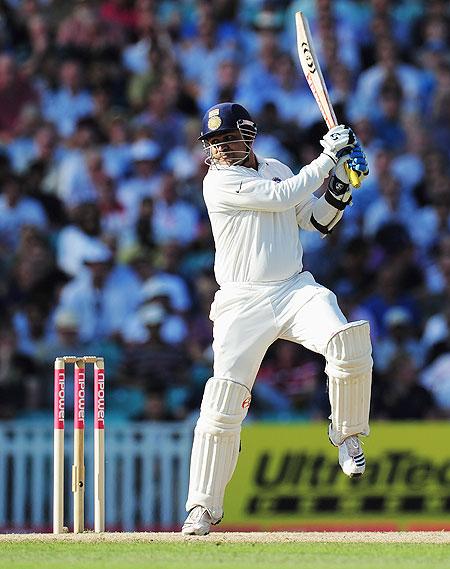 So, how did the foreign press react to first day's play at the Motera? Rediff.com brings you a summary of what the English Press felt.
'Can expect a few more tons from Sehwag this season'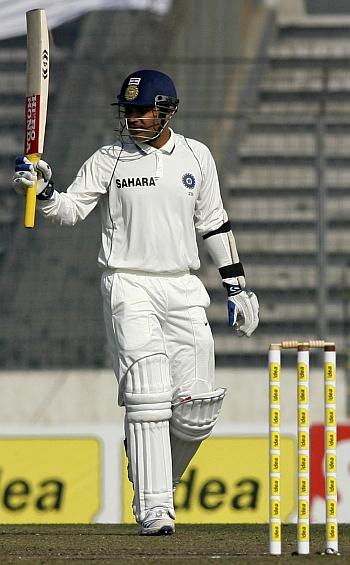 Former captain Sunil Gavaskar feels opener Virender Sehwag's decision to make a departure from his 'see the ball, hit the ball' approach went a long way in helping him score his first Test century in two years in Ahmedabad on Thursday.
November 15, 2012
Stats: Sehwag fireworks light up Motera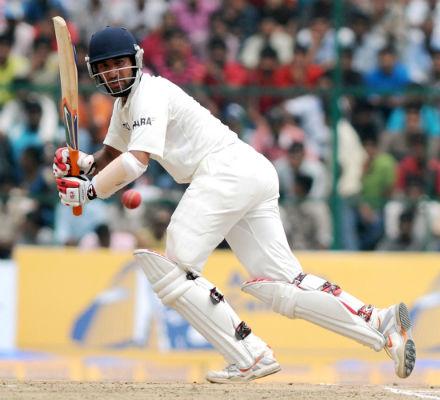 Statistical highlights of the opening day in the first Test between India and England, in Motera, Ahmedabad, on Thursday.
Lost cause for England, a bad advert for Test cricket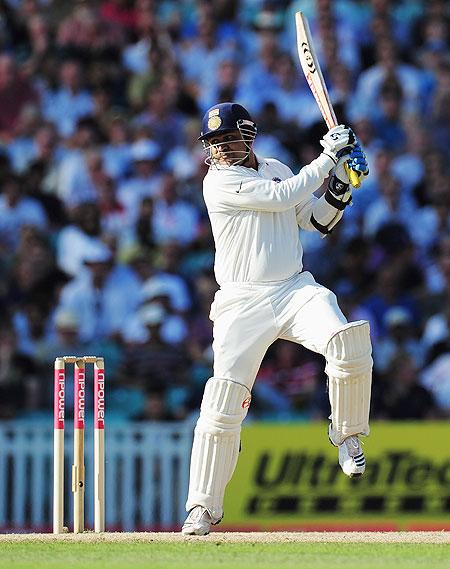 Test matches played on Indian grounds have become predictable over the last few years. The flat wickets ensure the batsman has all the advantage and the bowler is there only to be hit.
Kapil asks India to look beyond Tendulkar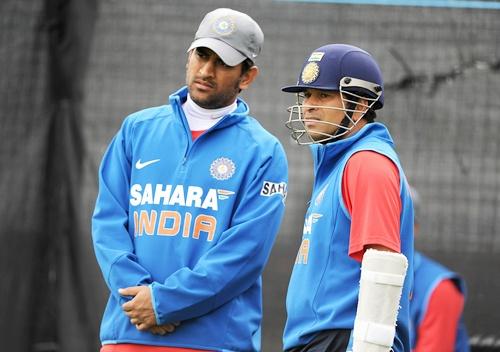 Former India captain Kapil Dev advised Mahendra Singh Dhoni's men not to depend too much on Sachin Tendulkar and asked the youngsters to shoulder responsibility during the four-Test series against England starting in Ahmedabad.
November 14, 2012
First look: Airtel India-England series trophy unveiled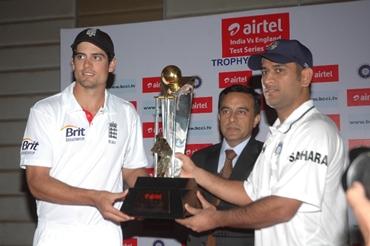 Anant Arora, CEO Bharti Airtel, Gujarat, and India and England captains M S Dhoni and Alastair Cook unveil the trophy for the Airtel India-England Test series.
Ashwin-Ojha alliance spells success for Team India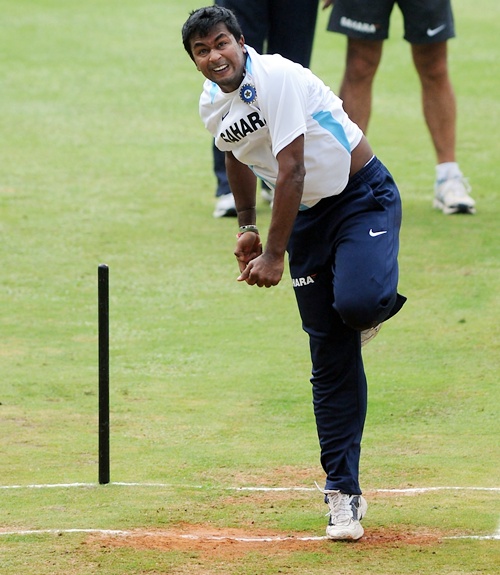 Both are 26 years of age. They have nothing in common when it comes to their bowling styles, one being an off-spinner and the other a left arm leg-spinner. However, both bowling in tandem have, in the last year, fetched Team India rich dividends.
Warne's five-point plan to help England win in India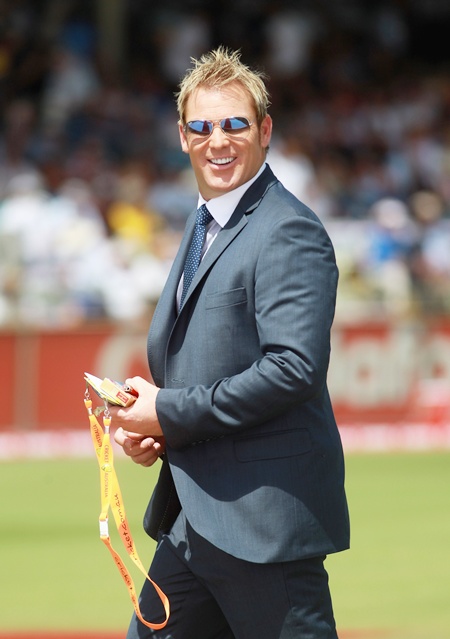 Legendary Australian spinner Shane Warne has asked England to follow a five-point game plan, including a unique bowling strategy, if they are to become first British team to win a Test series in India in 28 years.
South Africa attack still the best, says Amla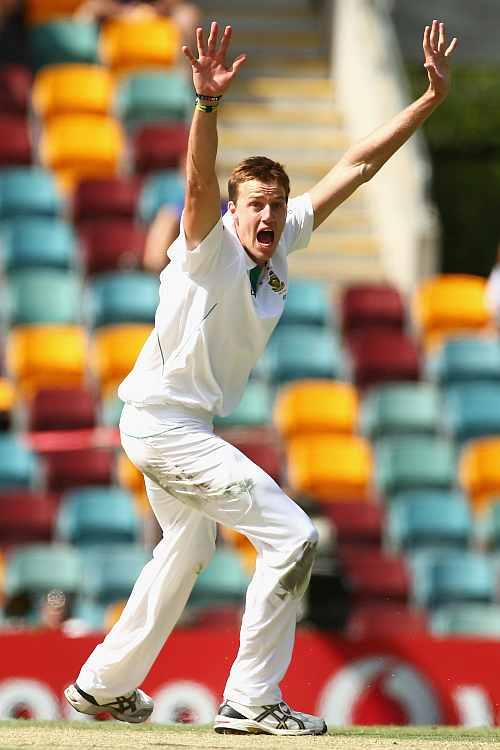 South Africa's celebrated pace attack took a hammering in the first Test against Australia and has much to prove in next week's second but batsman Hashim Amla still believes it is the best in the world.
India hoping to spin England out of Test series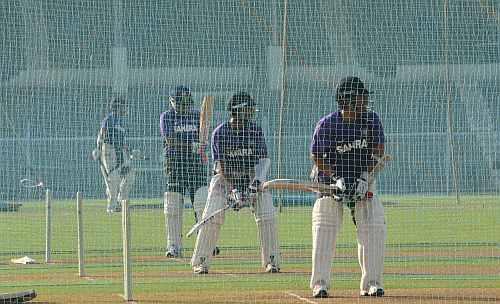 The India-England series seems a lost cause for the visitors, feels Bikash Mohapatra.
November 13, 2012
It's always very challenging to play in India: Prior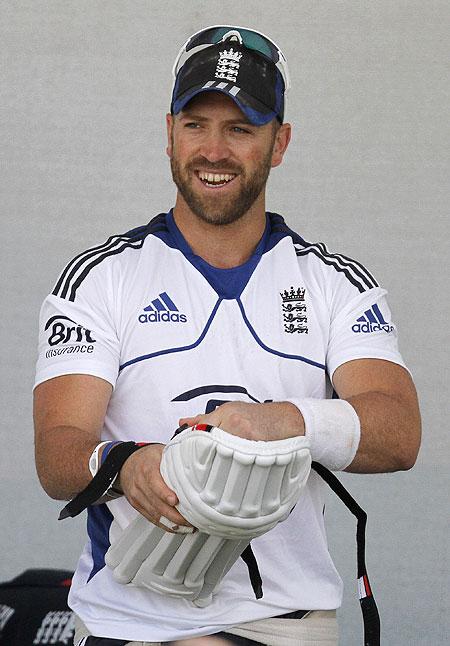 A day before the commencement of what is billed as the 'revenge series' for India, England wicket-keeper Matt Prior said that the tourists are well prepared for the tough challenge of taming the hosts.
Revenge on India's mind as they prepare to face England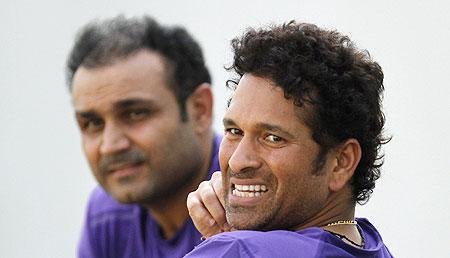 Mahendra Singh Dhoni and Virender Sehwag played down the notion of looking to get even but revenge is very much on India's mind when they face England in a four-Test series starting in Ahmedabad on Thursday.
Clarke credits team for showing character in first Test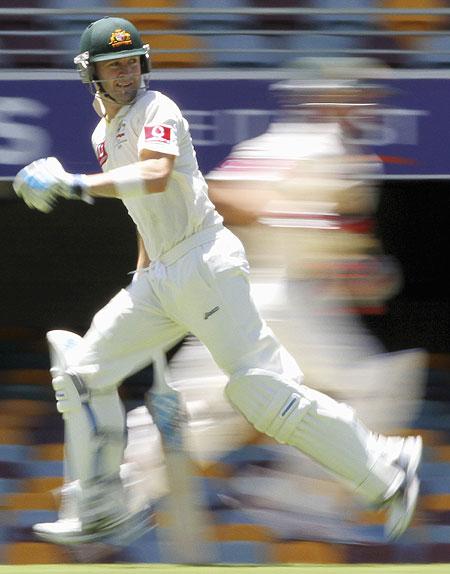 Australia skipper Michael Clarke praised his team's character after they fought back from a miserable start to the first Test against South Africa to a position where they were eyeing and unlikely victory on Tuesday.
I am not a friend of Dhoni: Raina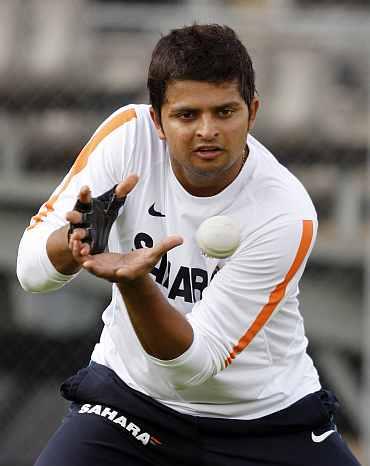 Seeking to prove his detractors wrong, Suresh Raina has stated that he was "built" for Test cricket and is working on playing the short ball -- perceived to be the batsman's weakness -- better.
'Eng have depth in bowling to make up for Finn's loss'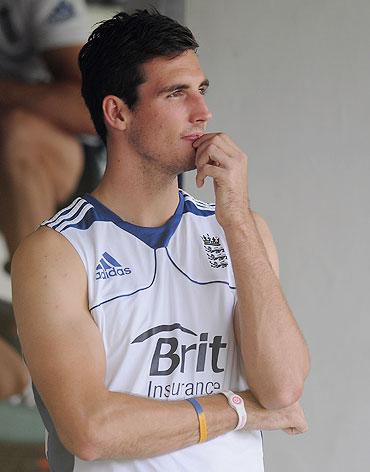 England are sweating on the fitness of their injured fast bowler Steven Finn ahead of their opening Test match against India at the Motera Stadium here from November 15 to 19.
Fletcher must have a say in selection: Dravid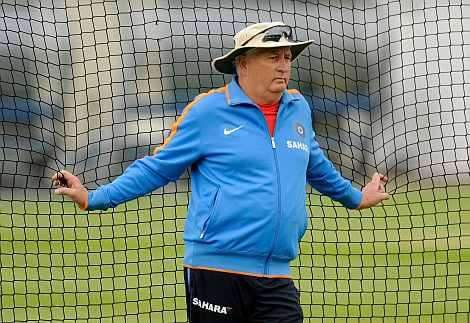 Former captain Rahul Dravid believes that Duncan Fletcher has a lot to offer in Indian cricket and said the Zimbabwean should be given more power in team selection to prosper as coach.
November 12, 2012
Aus captain Clarke believes victory still possible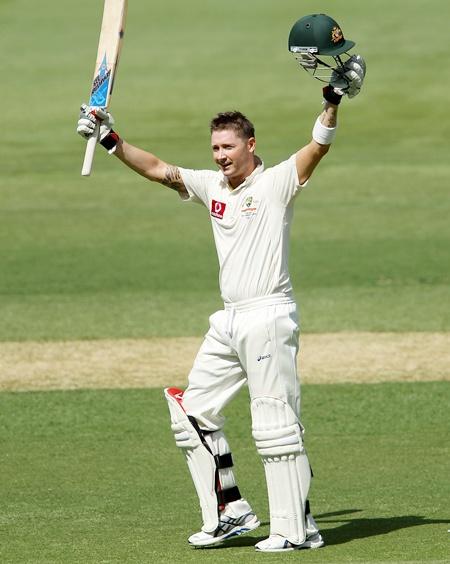 Captain Michael Clarke said positive batting had been the key to his unbeaten double century and Australia's remarkable turnaround of fortunes in the first Test against South Africa on Monday.
Dravid backs Dhoni to remain as captain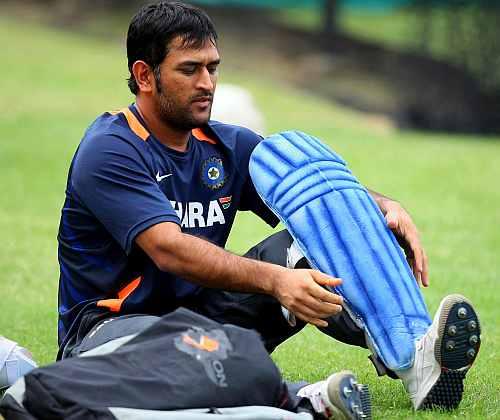 Former captain Rahul Dravid has backed Mahendra Singh Dhoni to remain in the hot seat but felt the selectors can, in the near future, consider reducing the current India skipper's workload in one format to get the best out of him.
Don't treat Sachin with too much respect: Anderson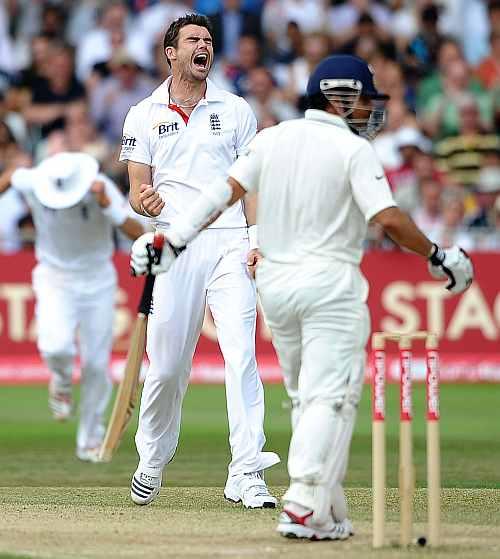 The Test series is still a few days away but England have started the mind games with pacer James Anderson saying that his team needs to make sure that it does not treat senior Indian batsman Sachin Tendulkar "with too much respect in the middle".
November 11, 2012
Cook happy with practice preparation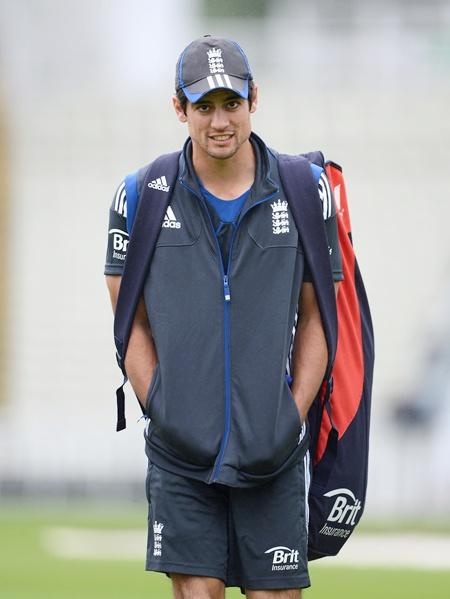 England could not get what would have been a morale-boosting win but England captain Alastair Cook said he was happy with the team's preparations ahead of the opening Test against India starting November 15.
India camp concludes under Fletcher's watchful gaze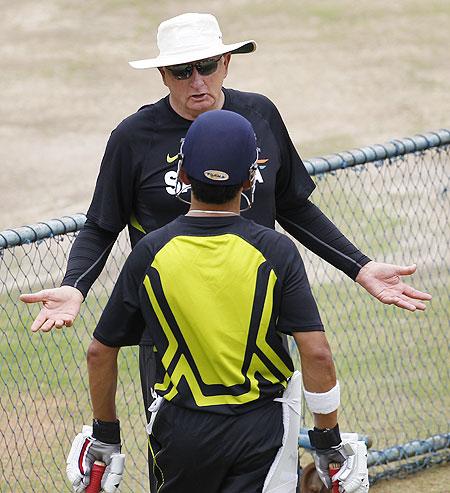 The Indian squad's three-day preparatory camp for the four-Test series against England, commencing at Ahmedabad from November 15, concluded at the Cricket Club of India, Brabourne stadium in Mumbai on Sunday.
November 10, 2012
India-Pak WC semis was not fixed, insists Ajmal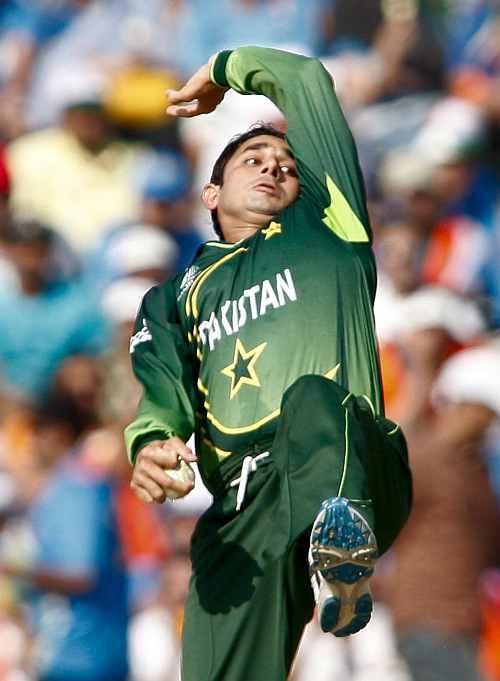 Claims made by a British journalist that the Indo-Pak 2011 cricket World Cup semi-final may have been fixed were dismissed by Pakistan spinner Saeed Ajmal, who said this was being done to spoil the upcoming series.
1st Test: Arthur hopes to make most of second new ball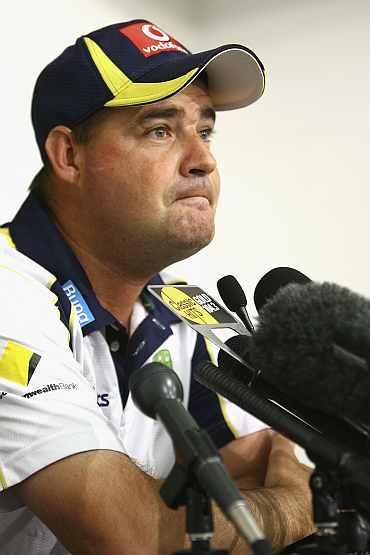 Australia's bowlers must make the most of second new ball if they want to get anything out of the rain-disrupted first Test against South Africa after disappointing on the opening day, coach Mickey Arthur said on Saturday.
November 09, 2012
PHOTOS: Team India gets into the groove for England Tests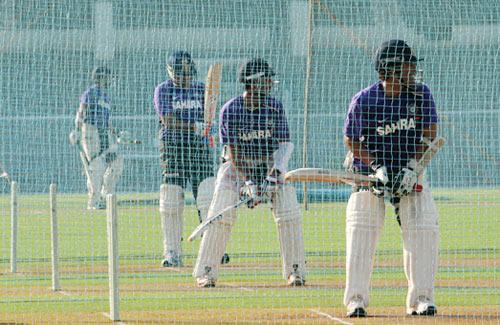 The Indian squad had its first day's training session at the Cricket Club of India ahead of the Test series against England starting November 15.
Take concrete steps to create sporting culture: Dravid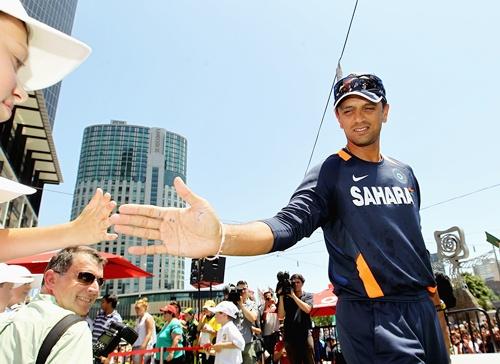 Dismayed over India's obsession with only results, former cricket captain Rahul Dravid has advocated concrete steps to create a culture of sports and fitness.
Pattinson sympathises with injury prone Cummins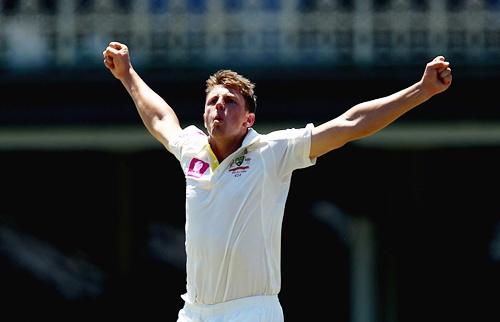 Australian pacer James Pattinson knows what Pat Cummins is going through with long-term injuries.
November 08, 2012
Century will settle Pietersen down: Bell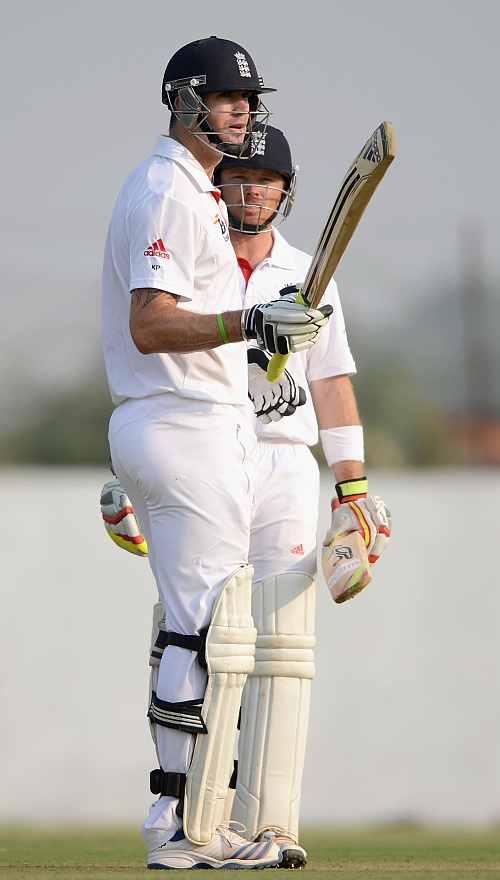 Comeback man Kevin Pietersen's whirlwind century against Haryana in the last warm-up game not only augurs well for the flamboyant right-hander but also for England ahead of the four-Test series against India, said visiting middle-order batsman Ian bell.
Ban lifted, Azhar says he's happy and wants to move on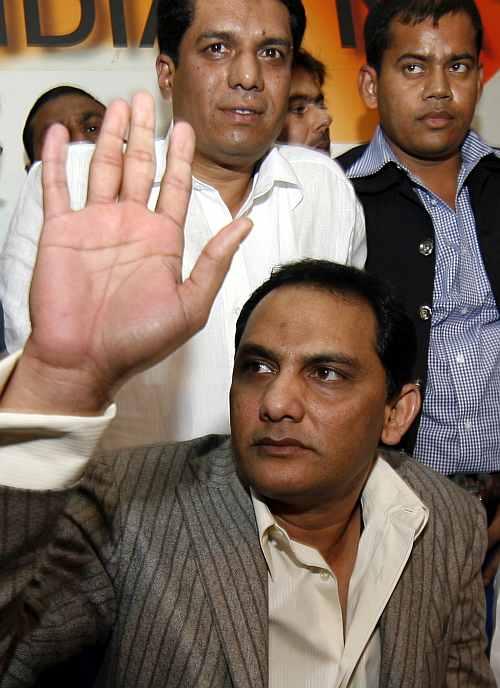 Former India captain Mohammad Azharuddin was a relieved man on Thursday after the life ban imposed on him for alleged involvement in match-fixing was set aside by the Andhra Pradesh high court.
Business-like South Africans dismiss Aussie mind games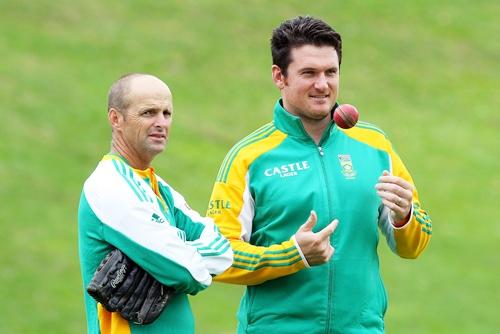 Australian attempts at mind games ahead of the test series against South Africa were at worst irrelevant and at best a motivation to the tourists, captain Graeme Smith said on Thursday.
November 07, 2012
SA will fight tough Down Under to defend No 1 ranking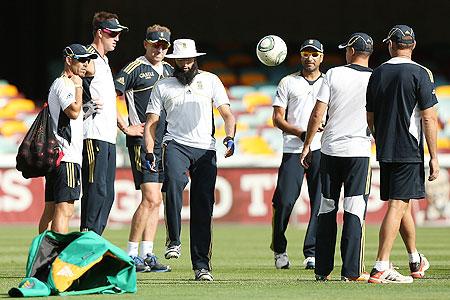 The No 1 Test ranking has proved notoriously hard to hang onto over the last couple of years but South Africa could take a firm grip on it if they can triumph in a mouth-watering series in Australia over the next month.
England look to ace spinners in tour game vs Haryana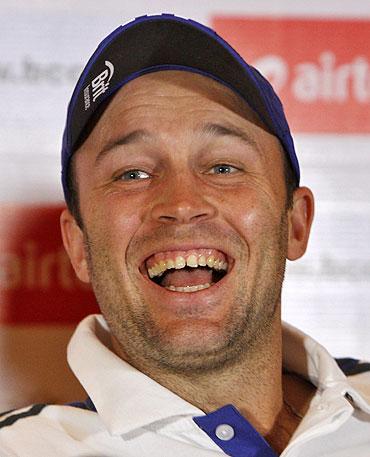 England batsmen will look to tie up all loose ends as far as playing spin bowling is concerned when they meet Haryana in their third and final warm-up match ahead of the upcoming four-Test series against India, in Ahmedabad on Thursday.
November 06, 2012
Australia transformed me into a tough cricketer: Tendulkar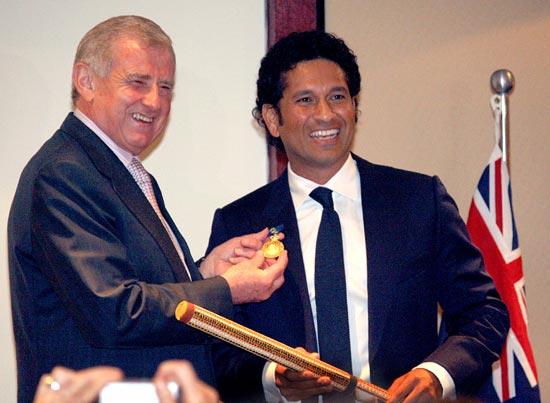 India's legendary batsman Sachin Tendulkar, who was conferred the prestigious Order of Australia, paid rich tribute to his fans Down Under.
This revenge series talk is all media hype: Sehwag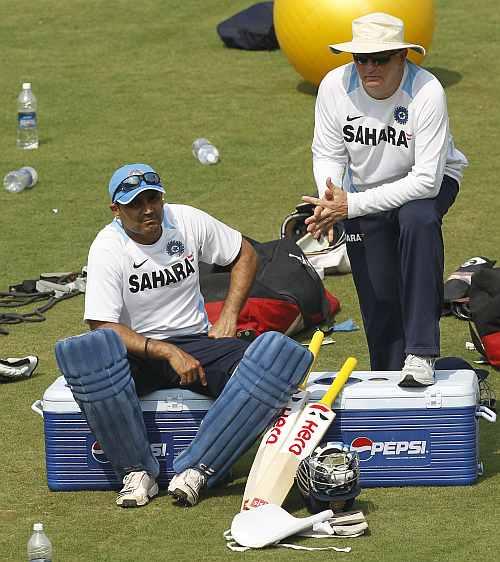 India opener Virender Sehwag is seemed to have found his lost touch having scored a century against Uttar Pradesh in a Ranji Trophy tie. The veteran hoped to carry on the good form in the upcoming four-match Test series against England.
Why not open with Rahane and have Sehwag at number six?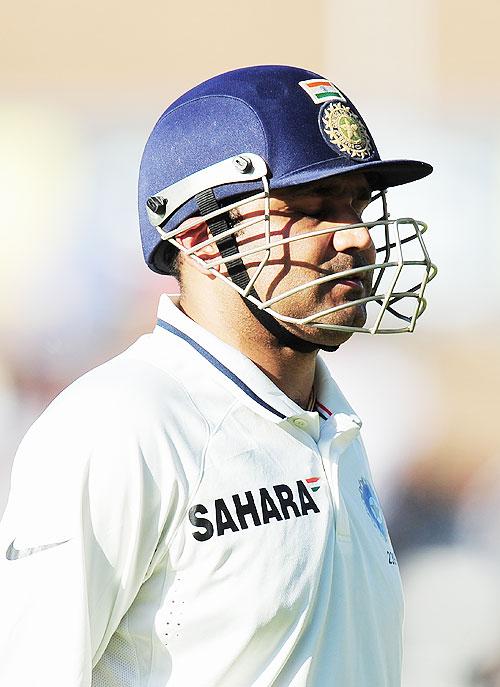 Keeping in mind next year's tour to South Africa, suggests changes in India's batting order for the upcoming Tests against England.
Sledging at times is done in good humour: Tendulkar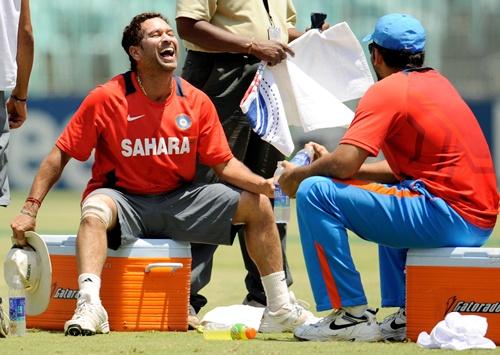 He has faced the most furious fast bowlers in the world but according to Sachin Tendulkar sledging by speedsters is something that needs to be taken in "good humour."
'I was desperate to spend quality time at the wicket'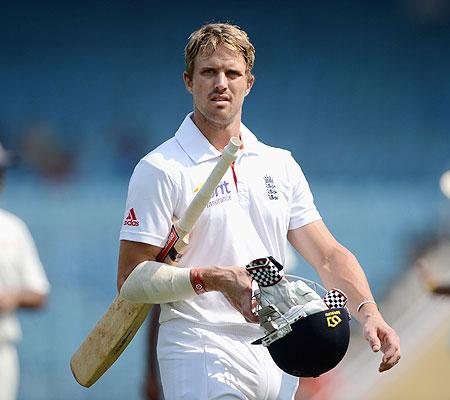 Struggling England opener Nick Compton was a relieved man on Monday. His satisfaction stemmed from the face that he managed to stay at the wicket for a sufficient time and score runs against Mumbai A in the drawn three-day practice game in Mumbai.
November 05, 2012
'We have provided back-up options for all departments'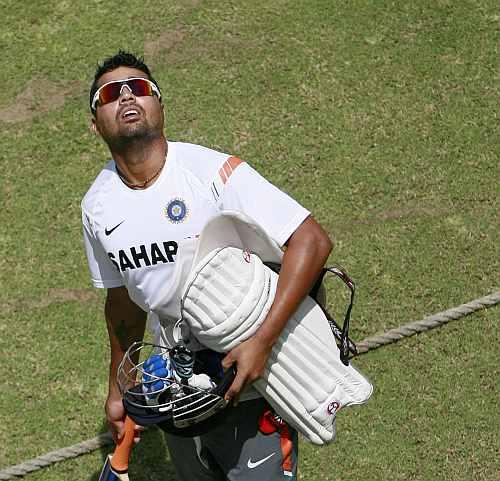 The selectors have tried to provide the team management with a backup option for all departments in the upcoming Test series against England, according to new chief selector Sandeep Patil.
PHOTOS: Zaheer undergoes fitness test at Wankhede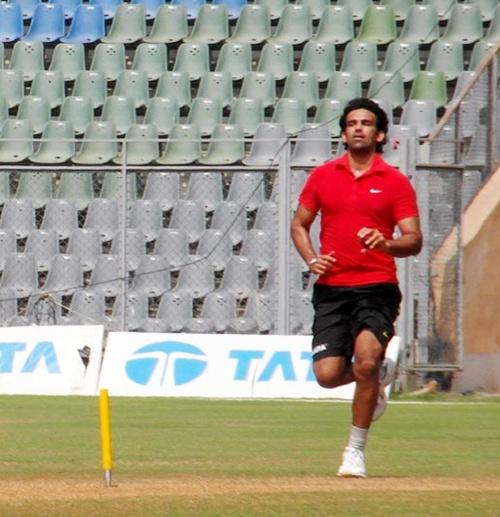 India's veteran pacer Zaheer Khan underwent a fitness test at the Wankhede stadium in Mumbai before the selection committee's meeting to pick the first Test against England, starting next week.
England will have it tough against India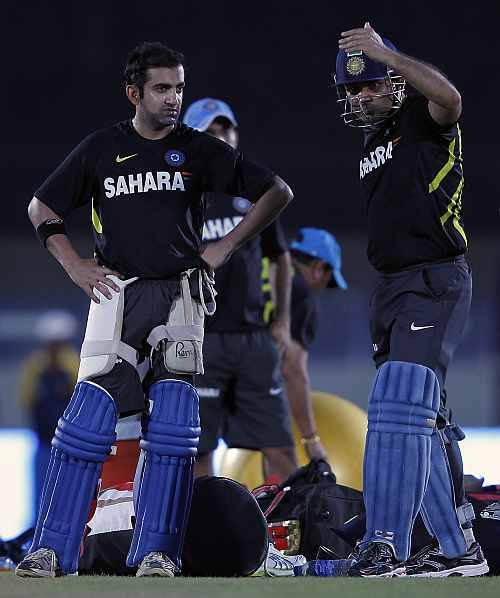 India were beaten black and blue during their trip to England for a five-match Test series last summer. But the Indians have a great chance to avenge that defeat by making most of the home conditions when they face the team from the old blighty in a three-match Test series next week, feels .
November 04, 2012
Tendulkar's Ranji century a 'very good sign'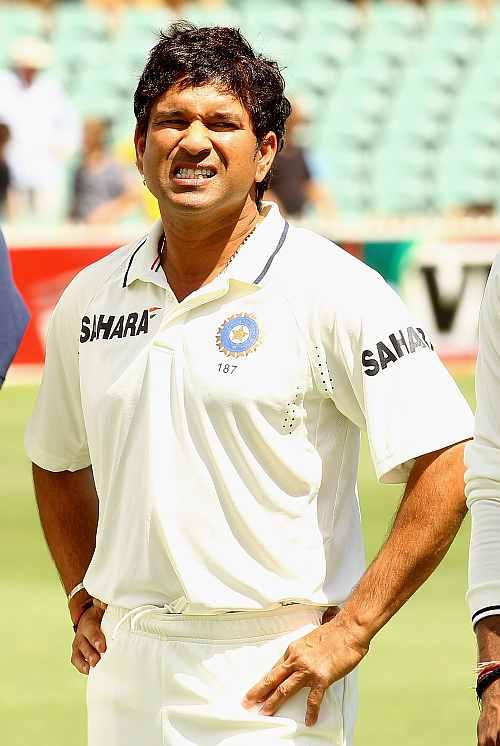 Did New Zealand's bowlers discover a chink in Sachin Tendulkar's batting, or is age finally catching up with the 39-year-old batting great? That was the question on everyone's minds as Tendulkar was bowled in his last three innings, in the two-Test series against New Zealand in August.
November 03, 2012
Why Gavaskar is unhappy with Pakistan's tour of India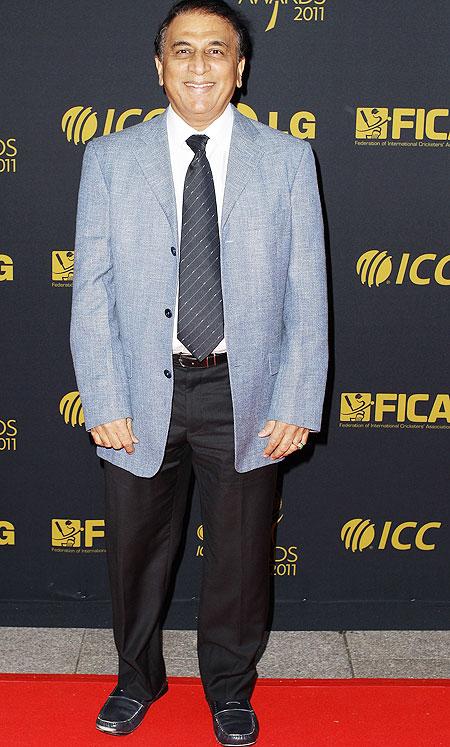 Former captain Sunil Gavaskar on Saturday clarified that cricketing reasons were behind his opposition to Pakistan's limited overs tour of India next month.
November 02, 2012
Gilchrist likely to play for Kings XI in IPL-6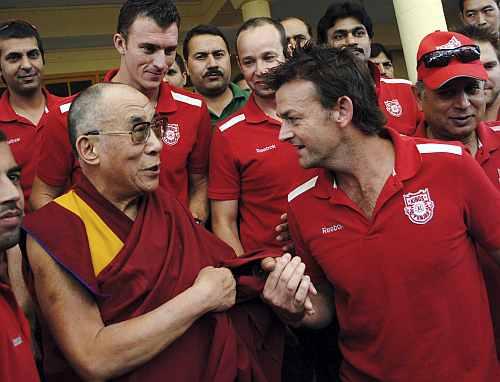 Former Australia cricketer Adam Gilchrist said that in all likelihood he would be playing in next year's Indian Premier League, a day after Kings XI Punjab retained the wicket-keeper batsman in its initial squad for the 2013 edition of the event.
England trained using replica crowd noise and sledging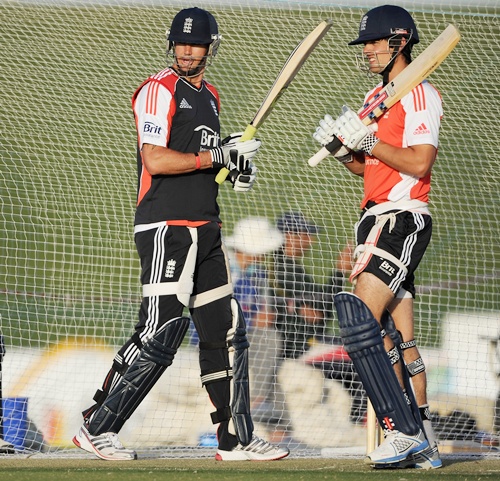 The England team are leaving no stone unturned in their preparations for the Indian tour as they use a replica of 'crowd noise' and sledging during their training sessions.
Foodie Tendulkar shares his 'delicious' tour delights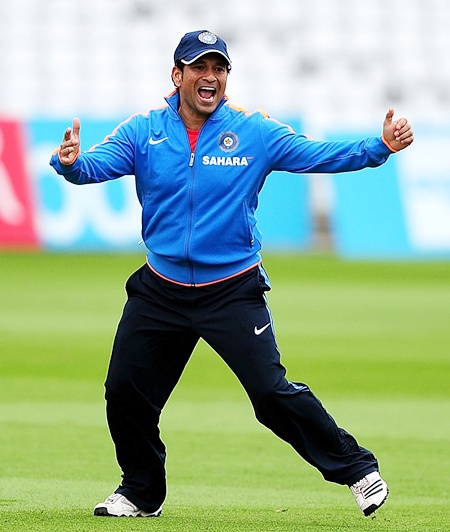 Sachin Tendulkar took a trip down memory lane and for a change, it was not cricket that he talked about.
I am willing to bat at any number: Rahane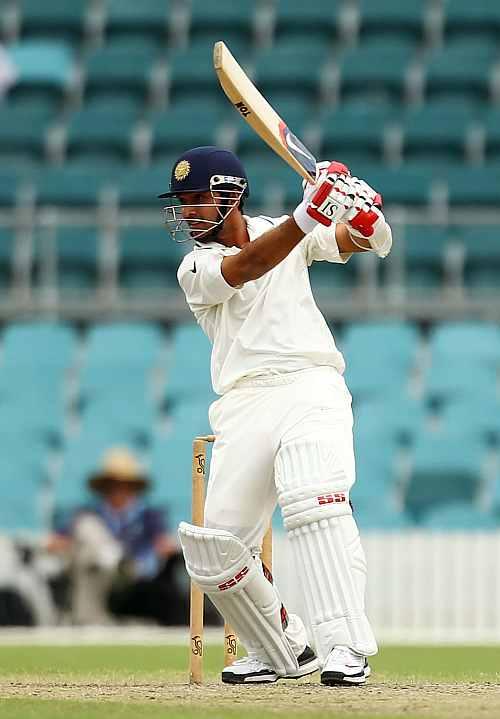 Ajinkya Rahane insisted he does not have preference for a particular batting position and that he was willing to bat at any number.
November 01, 2012
Fit-again Yuvraj Singh passes the test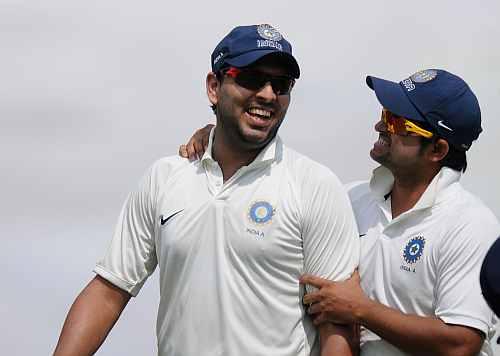 Barring an injury, Yuvraj Singh's inclusion in the squad for the first Test against England is a certainly after the fine showing for India 'A' in the tour match, says .
I am not the world's best, says top-ranked Steyn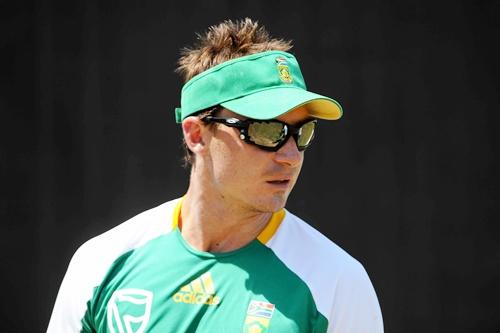 Dale Steyn believes there are better bowlers in world cricket and it is simply his durability and consistency that have enabled the paceman to rise to the top of the ICC Test bowling rankings.
October 31, 2012
Photos: Cook leads England fightback vs India 'A'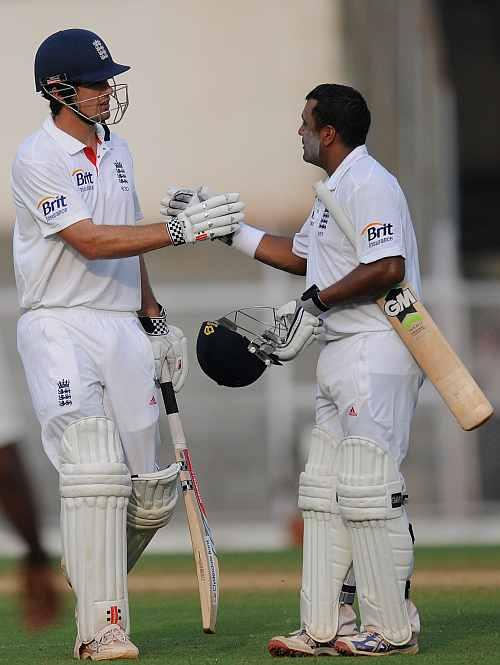 Images from Day 2 of the warm-up game between India 'A' and England XI, in Mumbai.
Let's hope Indian cricket is going forward: Wright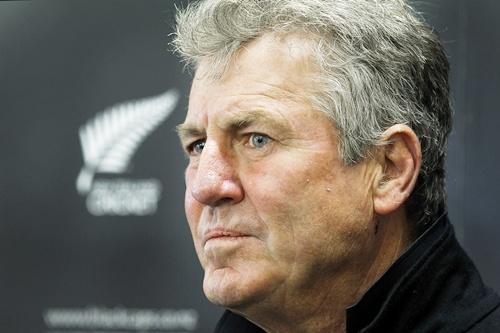 Former India coach John Wright questioned the ICC's approval of the much-debated concept of playing day-night Test and wondered whether it would work in reality.
October 30, 2012
PHOTOS: Tiwary, Yuvraj send England XI on leather hunt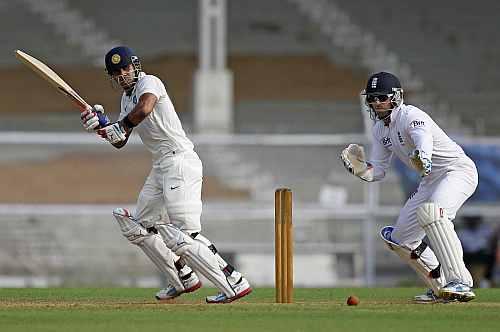 Photos from Day 1 of the warm-up game between India 'A' and England XI at the Brabourne stadium.
Teams eyeing No 1 ranking as ODI season kicks-off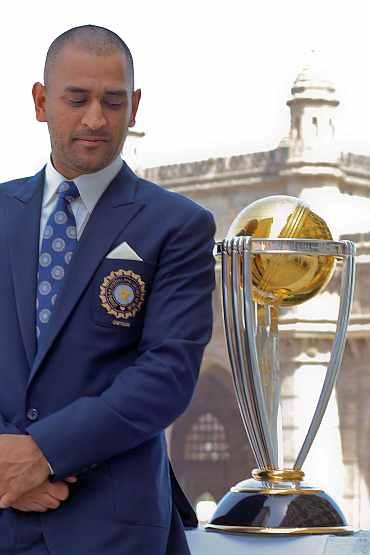 With the limited-overs' cricket season set to start, all eight leading One-day sides are eyeing the ICC ODI Championship table. The battle for the coveted No 1 position remains tight, with World champions India in third position, just one rating point behind South Africa.
October 29, 2012
England banking on KP for 'tough challenge' of India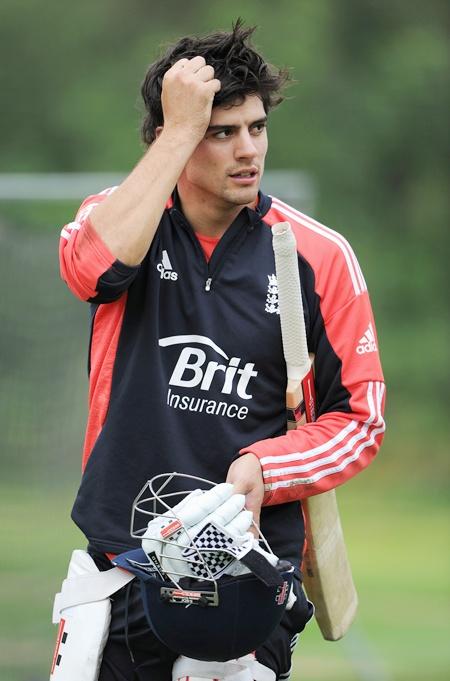 India is a final frontier in some ways for England. Their last Test series win in India came way back in 1985; since then they toured India four times, but returned disappointed, winning just one of 11 Tests.
Order of Australia mark of respect to Sachin: Gilchrist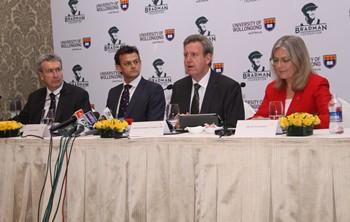 Former Australia wicketkeeper Adam Gilchrist came out in support of Sachin Tendulkar being conferred membership of the Order of Australia, saying the senior India batsman has helped in forging relations between the two countries.
Confident Proteas look to do an encore in Australia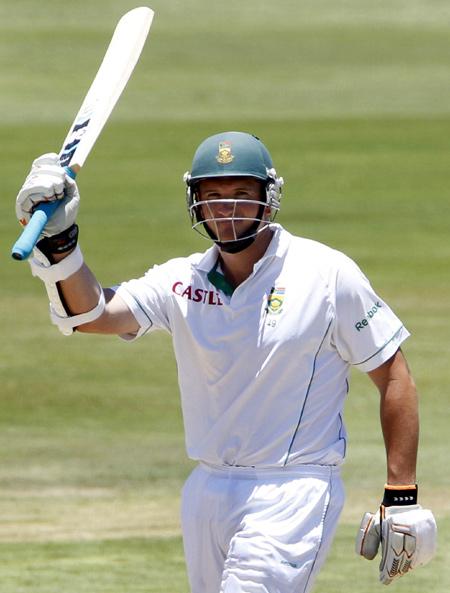 Skipper Graeme Smith thinks South Africa's Test series win in Australia four years ago was a key step on their rise to the number one ranking and another good showing over the next month could be just as important.
Raina wants revenge on England for whitewash 'pain'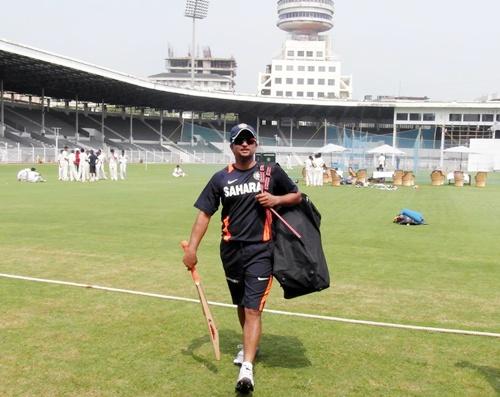 The three-day tour match between India A and England will be more than a practice match for players from both the teams. For England, who have won just one Test match in India since 1985, it is a chance to get acclimatised to the conditions before the all-important four-match Test series starting later this month.
Ganguly calls it quits from IPL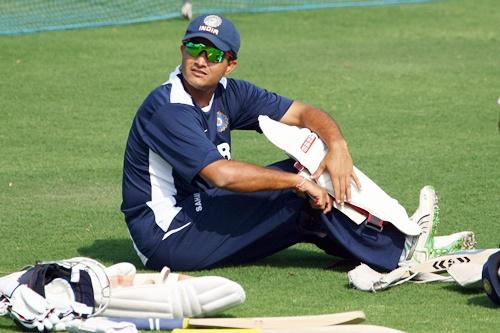 Four years after he announced his retirement from International cricket, former Indian skipper Sourav Ganguly has called it quits from all levels of the game, deciding not to play in the IPL as well.
The whole team contributed to the CLT20 title win: Haddin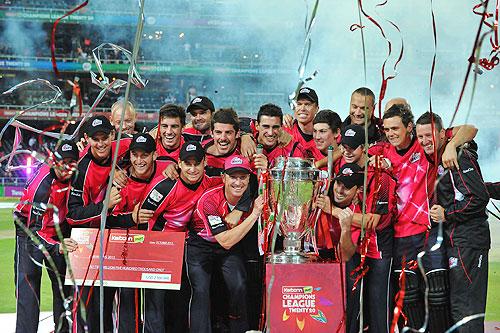 In what was a clinical performance by Sydney Sixers, the Aus club mauled the Highveld Lions by 10 wickets to clinch the Champions League title and skipper Brad Haddin attributed the victory to their "outstanding" preparation for the final.
October 28, 2012
Fair to play England on rank turners, says Kohli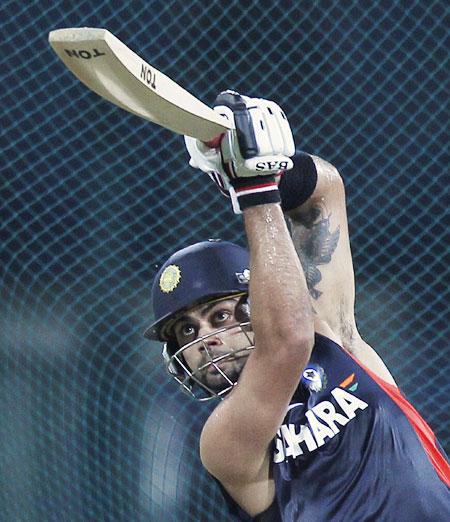 Prolific middle order batsman Virat Kohli reckons that it will be "absolutely fair" if India take advantage of home conditions and make the visiting English side play on rank turners during their upcoming tour.
October 27, 2012
CLT20: Sydney look to hit Lions for a six in finale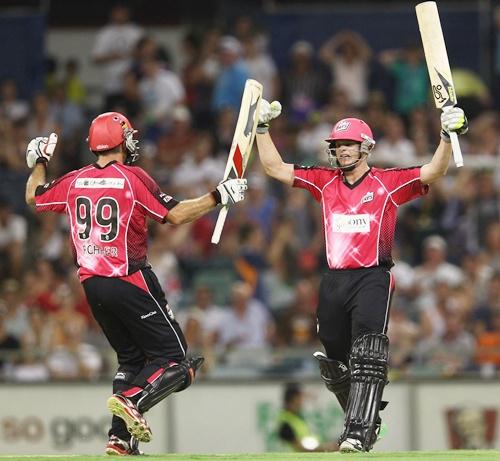 Invincible so far in the competition, Sydney Sixers are firm favourites for the title but South Africa's enterprising Highveld Lions would look to upset the Australian powerhouse's applecart when the two sides clash in the Champions League Twenty20 final in Johannesburg on Sunday.
The A, B and C of BCCI's central contracts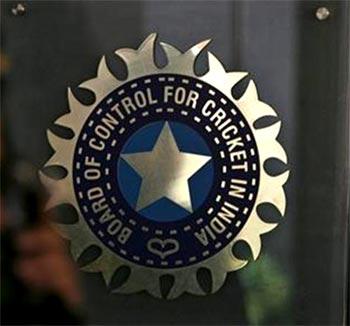 The Board of Control for Cricket in India sprang no surprises in the list of central retainership contracts which was announced on Friday by including all their star players in the top group.
October 26, 2012
I don't want to be known as an inswing bowler: Ishant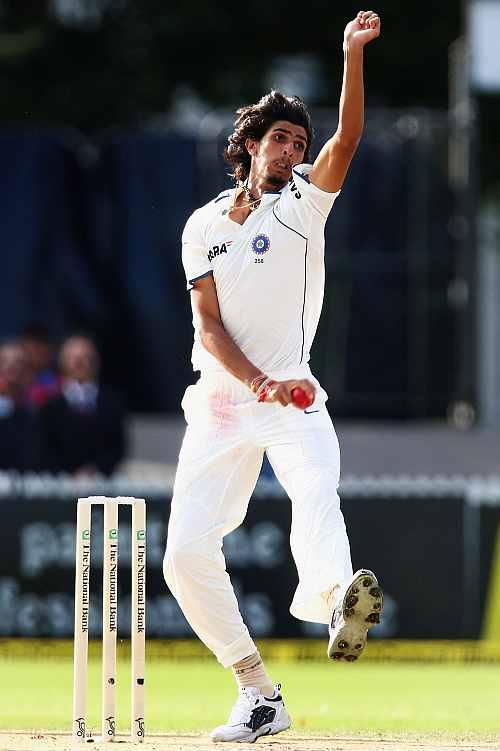 No international cricketer likes to be predictable and Ishant Sharma is no exception as the talented fast bowler is now working on the outgoing delivery ahead of India's important Test series against England.
All our bowlers deserve the Man-of-the-Match: McKenzie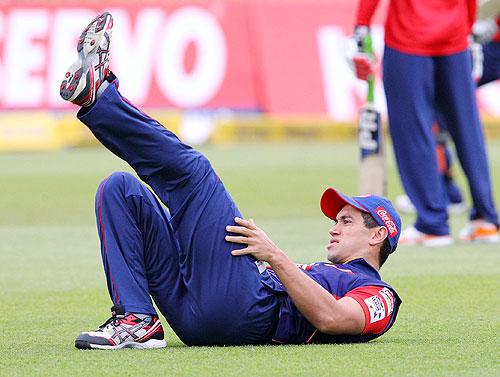 Delhi Daredevils captain Ross Taylor blamed their semi-final defeat against Highveld Lions to poor fielding, which cost them 25 extra runs.
October 25, 2012
CLT20: In-form Sydney Sixers look to seal final berth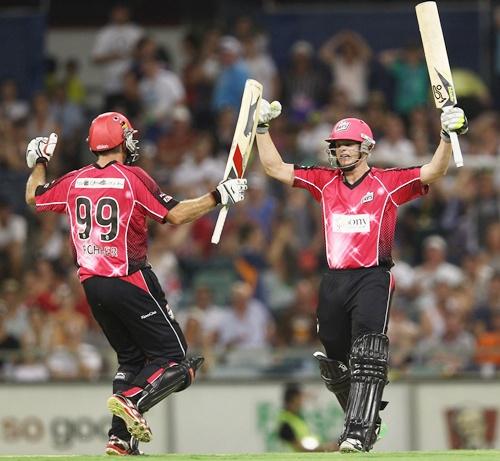 A rampaging Sydney Sixers would look to maintain their winning momentum and book a berth in the final when they take on local side Titans in the second semifinal of the Champions League Twenty20 in Centurion on Friday.
October 24, 2012
We're still the best opening pair in the country: Gambhir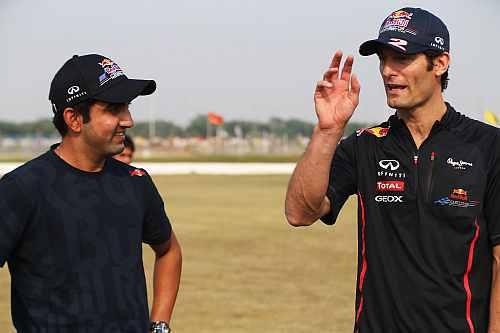 Gautam Gambhir hit back at critics who have raised doubts on the future of his opening combination with Virender Sehwag following their recent form slump, saying with an average of 53 they are still the best in the country.
Doubt India have plans to replace Viru,Gauti: Akram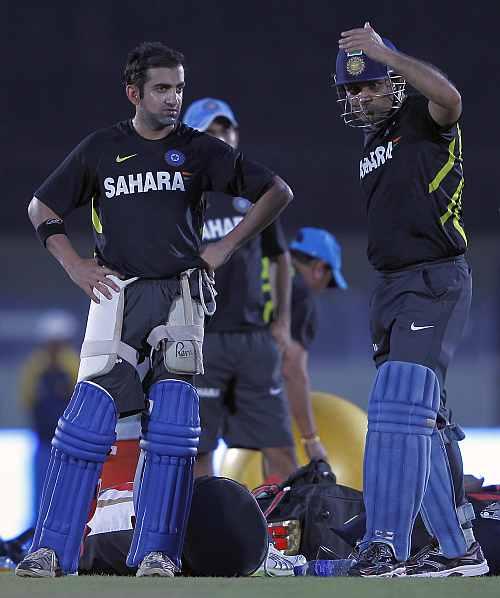 Former Pakistan captain Wasim Akram questioned if the Indian team has the bench strength to replace opening duo of Gautam Gambhir and Virender Sehwag ahead of the England series at home.
October 23, 2012
Opening with Tendulkar has been big achievement: Smith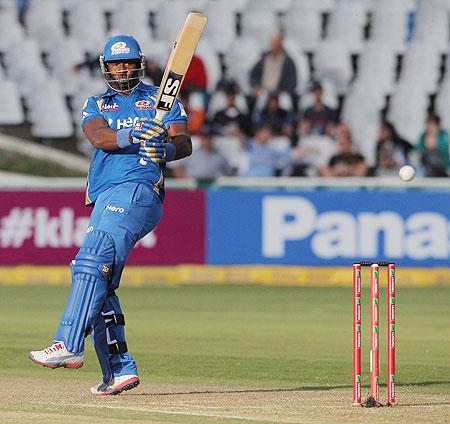 Coming into Champions League T20 as the defending champions, Mumbai Indian might be leaving South Africa without a single win under their belt but for Dwayne Smith the experience has been fulfilling personally, as he got a chance to open the batting with Sachin Tendulkar.
'Chennai Super Kings could have won Champions League T20'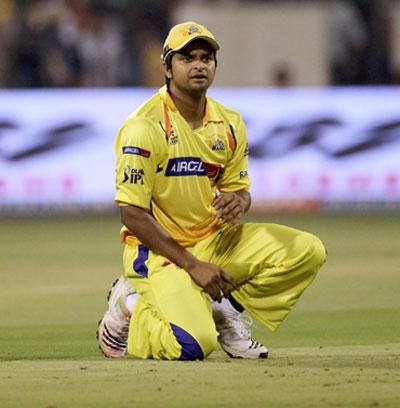 Former champions Chennai Super Kings made an early exit from the Champions League Twenty20. Their key batsman Suresh Raina, however, says his side could have won the tournament but for a few slip-ups.
'Mumbai Indians didn't play as well as the other teams'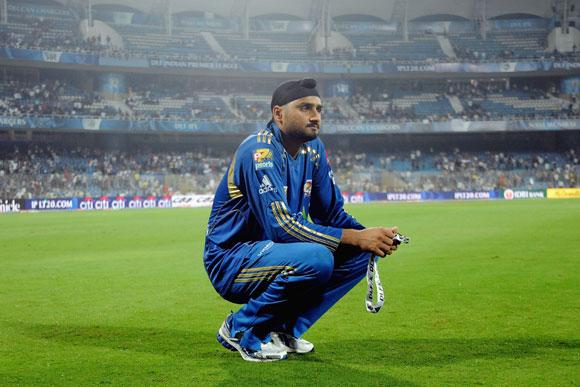 Mumbai Indians skipper Harbhajan Singh said the defending champions paid the price for a slow start in their 12-run loss to Sydney Sixers in a Group B match of the Champions League Twenty20 at Kingsmead.
October 22, 2012
CLT20: Delhi Daredevils look to seal semis berth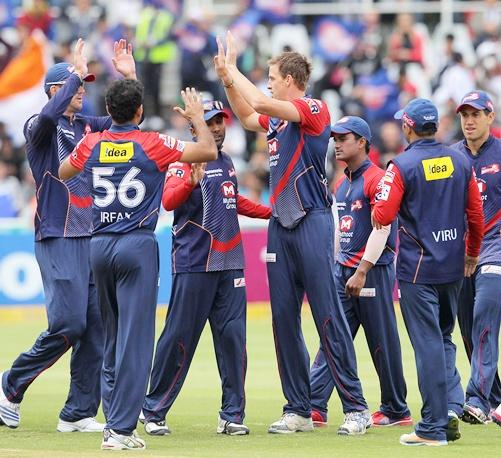 The only IPL team left in contention, table-toppers Delhi Daredevils will aim to officially seal what seems like a sure-shot semifinal berth but will face stiff challenge from home favourites Titans in their final Group A encounter in Centurion on Tuesday.
Gambhir 'disappointed' at not qualifying for semis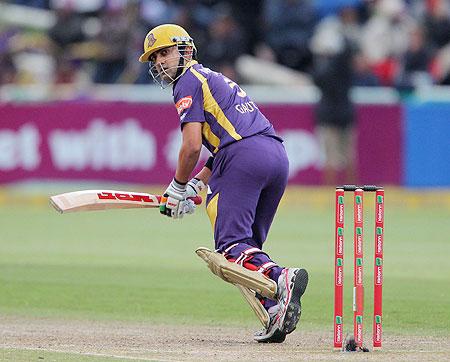 Kolkata Knight Riders skipper Gautam Gambhir has admitted that it was indeed "very disappointing" not to have qualified for the semi-finals of the Champions League Twenty20.
October 21, 2012
CL T20: Defending champs Mumbai Indians to play for pride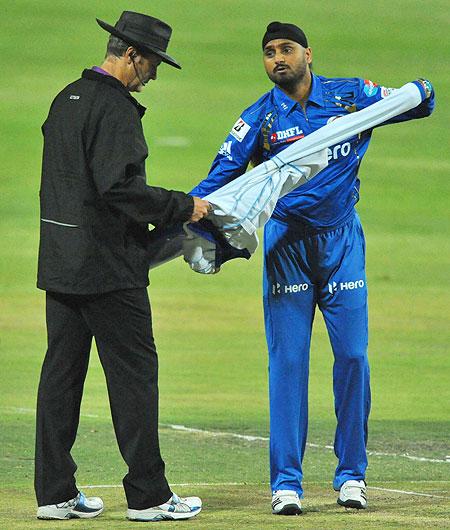 Their title defence having ended early with a whimper, Mumbai Indians will look to salvage some of their battered reputation with at least a win when they take on Sydney Sixers in an inconsequential Group B match of the Champions League Twenty20 in Durban on Monday.
Chennai hope to end CLT20 campaign on high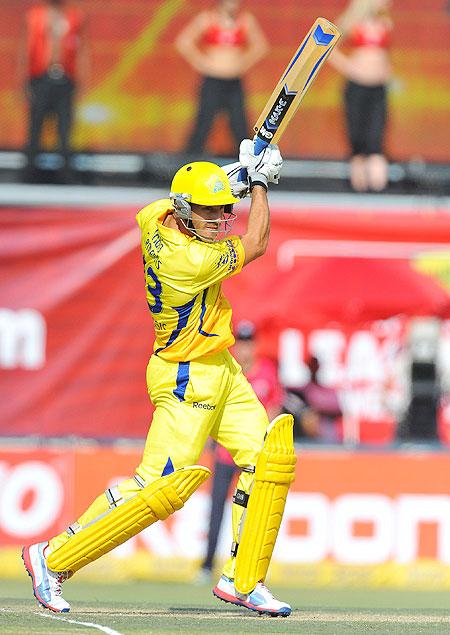 Already out of the semi-final race, IPL heavyweights Chennai Super Kings would look to redeem some pride and end their campaign on a high when they take on a less-formidable Yorkshire in their final Group B match of the Champions League Twenty20 in Durban on Monday.
Ricky Ponting 'pumped up' after rare 'pre-season' training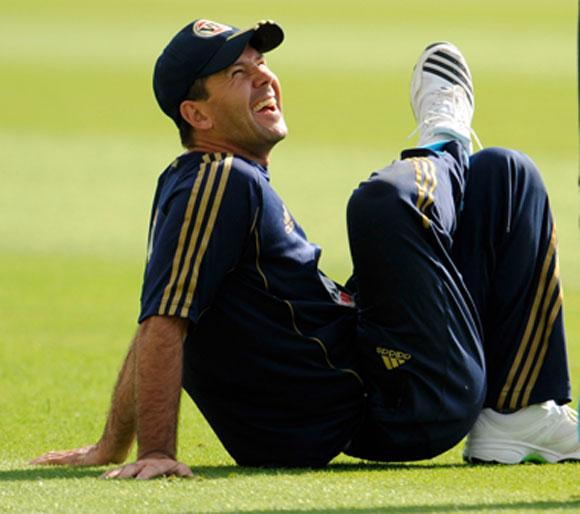 Veteran Ricky Ponting has said he is delighted to have had a good pre-season training session in almost 20 years of his playing days before any important Test series, and believes it's an ideal situation for him before he faces South Africa in a Test series in November.
October 20, 2012
CLT20: KKR to play for pride against rampaging Titans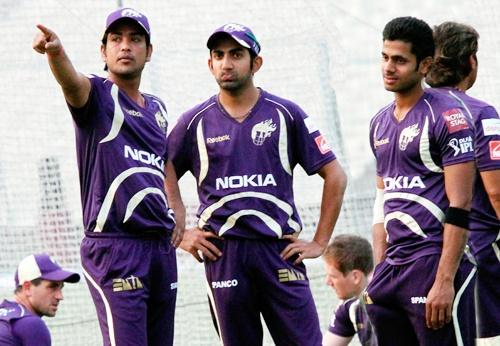 Already shown the exit door, IPL champions Kolkata Knight Riders would look for a face-saving win when they take on table-toppers Titans in their final Group A match of the Champions League Twenty20 in Cape Town on Sunday.
KKR to look for face-saving win against rampaging Titans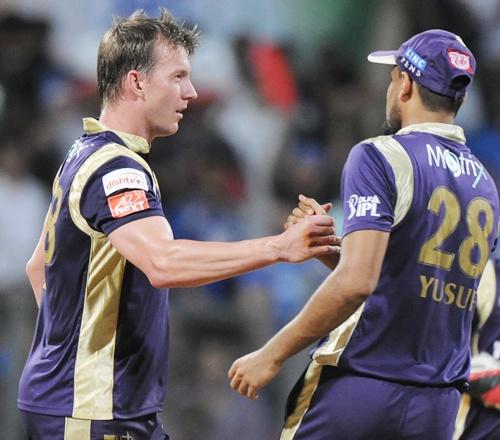 Already shown the exit door, IPL champions Kolkata Knight Riders would look for a face-saving win when they take on table-toppers Titans in their final Group A match of the Champions League Twenty20 in Cape Town on Sunday.
Gambhir, Sehwag's dip in form is a concern: Kapil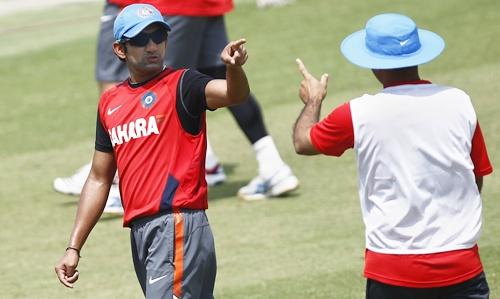 Former India cricket captain Kapil Dev conceded that the form slump of senior openers Gautam Gambhir and Virender Sehwag is a big worry for the team ahead of the twin Test series against England and Australia.
Delhi's galaxy of stars up against Perth's veterans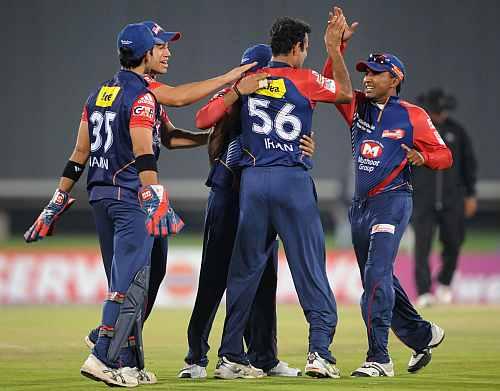 A star-studded Delhi Daredevils will be up against the experience of Perth Scorchers in its bid to close in on a semifinal berth when the two sides clash in a group A match of the Champions League Twenty20 in Cape Town on Sunday.
Flintoff backs Pietersen to come back with a bang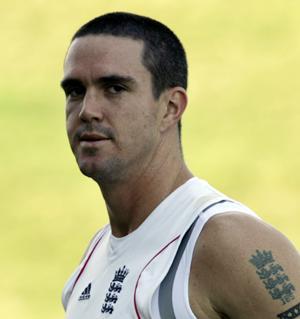 Kevin Pietersen is likely to come out with all guns blazing when he returns to the England squad for next month's Test series in India, former team mate Andrew Flintoff said on Friday.
Batting will give Proteas edge over Aus: De Villiers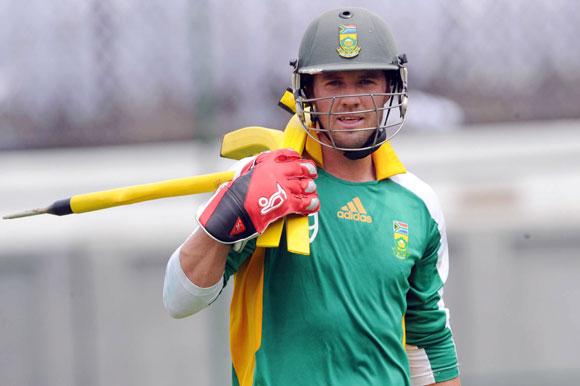 South Africa's ODI and T20 skipper AB de Villiers has said the Proteas are relishing the opportunity of defending their World No.1 Test crown for the first time on Australian soil.
'Cricket Australia's decision is in my best interests'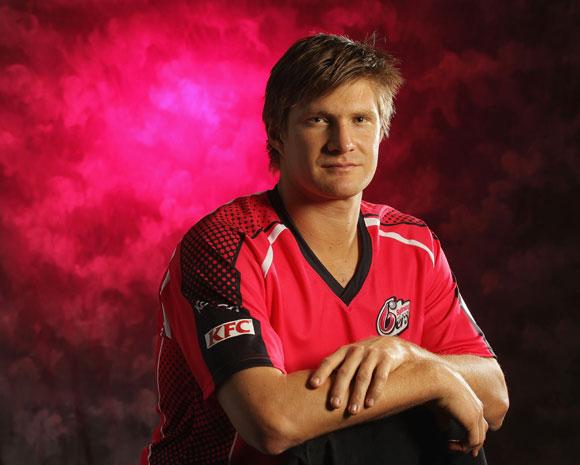 All rounder Shane Watson has said playing at the Champions League would not have a taken a toll on him, but he understands why Cricket Australia have sent him home early from the Twenty20 event.
October 19, 2012
Chennai hoping to derail Mumbai Indians for semi-final spot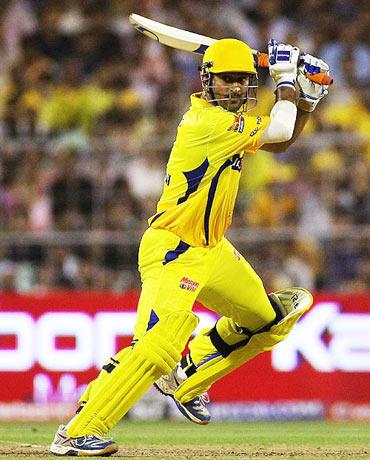 Their backs to the wall after two successive defeats, former champions Chennai Super Kings will look to tame an equally desperate Mumbai Indians to salvage hopes of a semi-final berth at the Champions League Twenty20 in Johannesburg on Saturday.
Pollock reckons MI's fate no longer in their own hands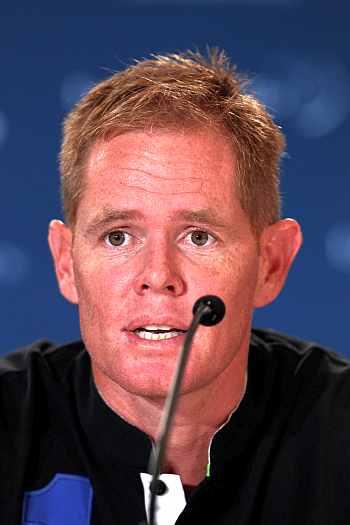 Facing elimination from Champions League Twenty20 after a loss and a washed-out game, Mumbai Indians' bowling coach and mentor Shaun Pollock said the team's fate is no longer in its own hands.
October 18, 2012
Unmukt more confident after 'pearls of wisdom' form KP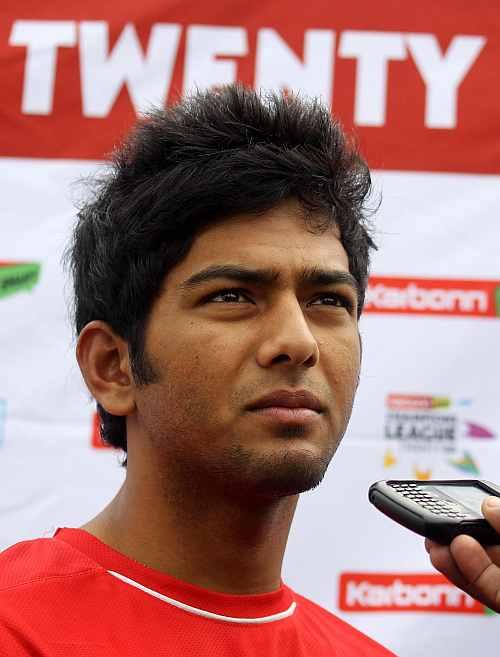 It really pays to be Unmukt Chand these days. As he discovers, Delhi Daredevils' star players, like Kevin Pietersen, Mahela Jayawardene, Morne Morkel, have enough time to discuss cricketing matters with him.
Daredevils look to consolidate position against Aces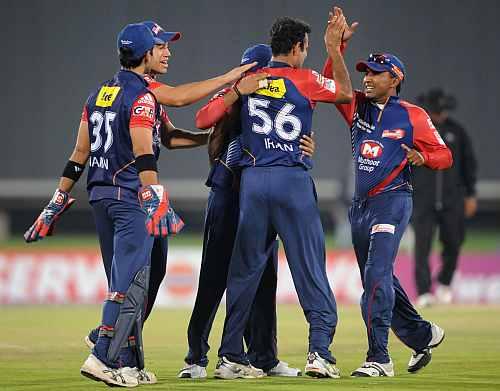 Riding on its batting prowess, Delhi Daredevils would look to consolidate their position in the points table when they take on a demoralised but unpredictable Auckland Aces in a crucial Group A match of the Champions League Twenty20 tournament in Durban on Friday.
KKR's Narine plays 'under pressure' card after exit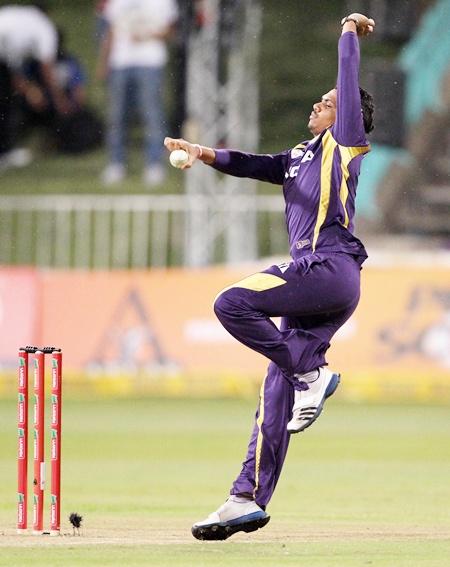 Kolkata Knight Riders' off-spinner Sunil Narine conceded that his IPL champion team buckled under pressure in the Champions League Twenty20 after being knocked out of the event in the group stage itself.
West Indies' success key to 2013 Champions Trophy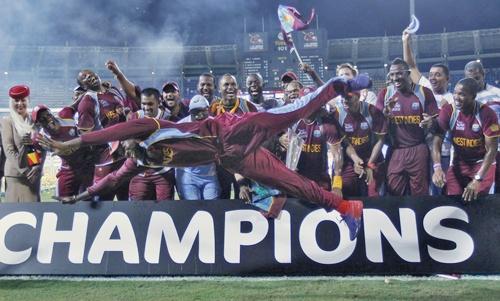 Eighteen days of international One-day cricket will provide an aperitif for next year's Ashes series in England with the world governing body hoping to capitalise on West Indies' success in the Twenty20 World Cup.
I have got my rhythm back: Umesh Yadav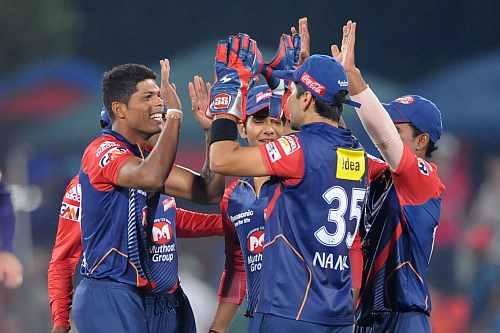 Keen to make the most of the opportunity in the ongoing Champions League Twenty20, Delhi Daredevils pacer Umesh Yadav said he's working hard on improving his run-up and getting his balance right.
October 17, 2012
Mumbai Indians look to make amends against Yorkshire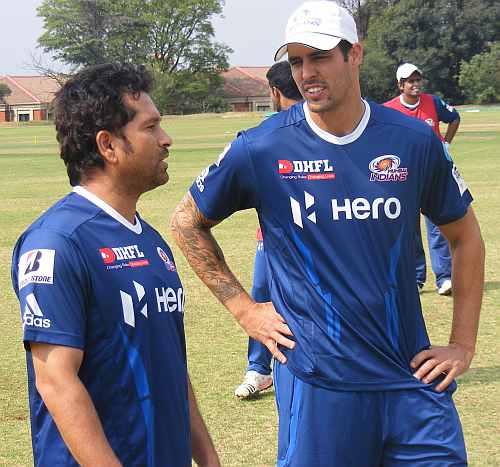 The massive eight-wicket loss in their tournament opener has not been an ideal start for defending champions Mumbai Indians and they would look to make amends when they take on Yorkshire in their crucial Champions League Twenty20 match in Cape Town on Thursday.
'IPL teams have not adapted to South African pitches yet'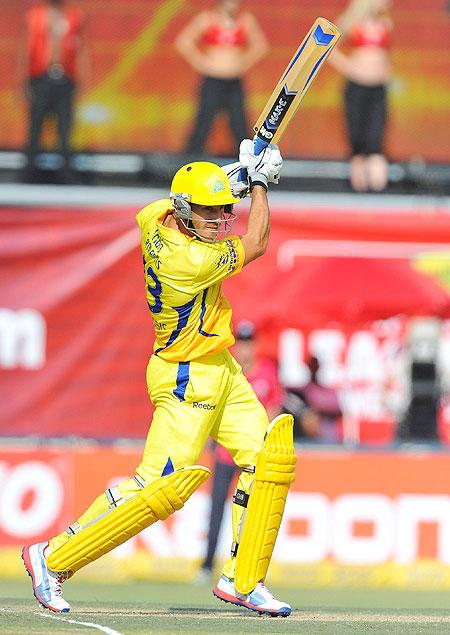 The four Indian Premier League teams are finding it tough to adapt to the bouncy South African pitches and that is primarily responsible for their indifferent performances in the ongoing Champions League Twenty20, Chennai Super Kings all-rounder Faf du Plessis said.
Batting at No. 3 is a challenge for me: Pujara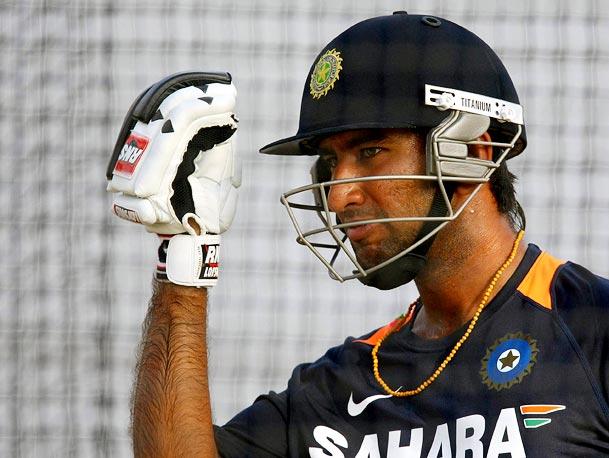 Cheteshwar Pujara on the art of batting at number three, his preparation for the new season and the fitness regimen that has helped him keep the good batting form going.
October 16, 2012
Tendulkar 'privileged' at receiving Order of Australia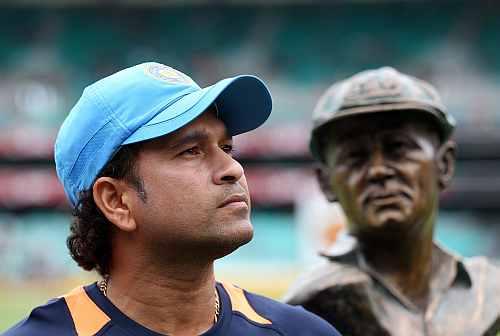 Senior India cricketer Sachin Tendulkar was elated after it was announced that he will be conferred with the Membership of the Order of Australia and hoped it would further "cement the bond" between the two countries.
CLT20: It's a do-or-die for KKR against Scorchers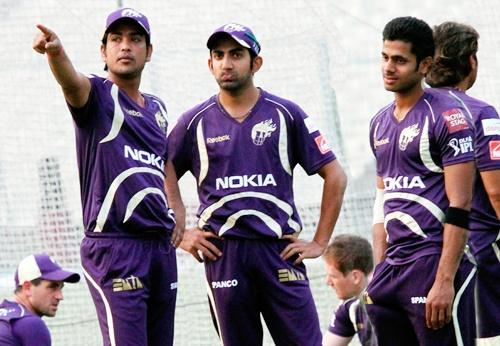 With their backs to wall, a desperate Kolkata Knight Riders will take on Perth Scorchers in a do-or-die penultimate group league encounter in the Champions League T20 in Durban on Wednesday.
CLT20: Spirited Auckland ready for clash with Titans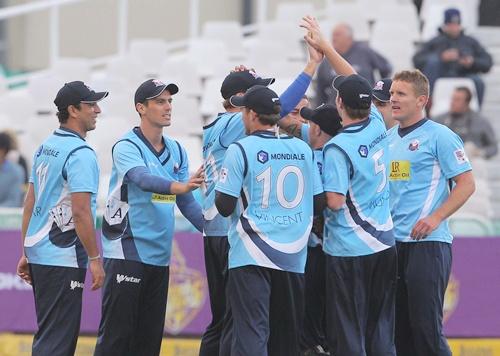 Spirited to the core and unbeaten so far, qualifiers Auckland Aces would be up against a tough challenge when they take on South African side Titans in their second Group A match of the Champions League Twenty20 in Durban on Wednesday.
Knight Riders need to play some smart cricket: Gambhir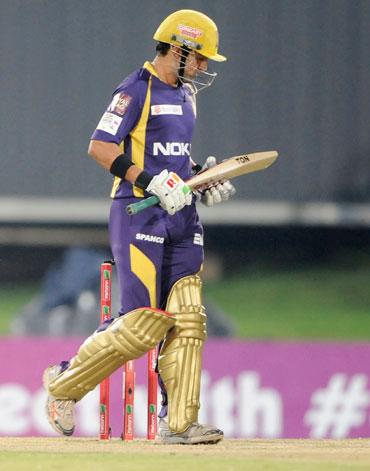 Kolkata Knight Riders skipper Gautam Gambhir wants his teammates to play "smart and better" cricket in their remaining two matches after they suffered a seven-wicket defeat against Auckland Aces in a Group A match of the Champions League Twenty20 tournament in Cape Town on Monday.
October 15, 2012
Mumbai Indians need to play better cricket, says Harbhajan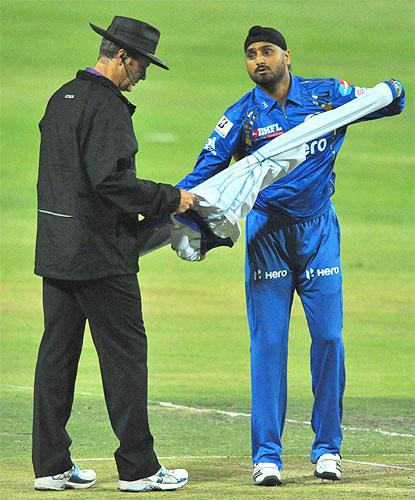 Mumbai Indians skipper Harbhajan Singh said they will need to play "better cricket" and felt the defending champions were 20 runs short after losing their opening match in the Champions League Twenty20 on Sunday.
October 14, 2012
Kolkata will look to bounce back against Auckland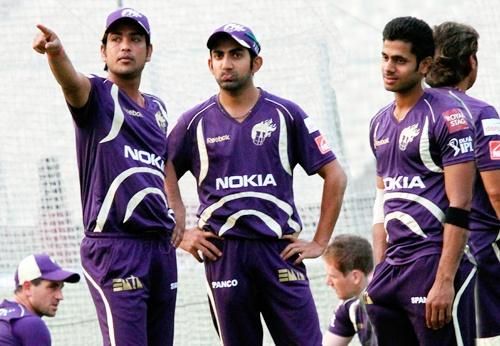 Their morale low after a 52-run drubbing at the hands of Delhi daredevils, IPL champions Kolkata Knight Riders will look to bounce back when they take on rampaging qualifiers Auckland in a Group A match of the Champions League Twenty20 in Cape Town on Monday.
It was an embarrassing batting performance: Gambhir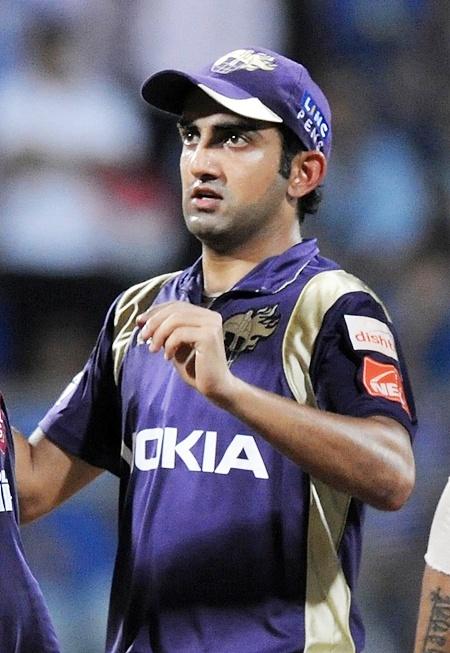 Kolkata Knight Riders captain Gautam Gambhir conceded that his side's batting performance in their 52-run defeat against Delhi Daredevils in the Champions League Twenty20 match was embarrassing but said that they would bounce back into the tournament.
Jayawardene praises 'mature' Unmukt Chand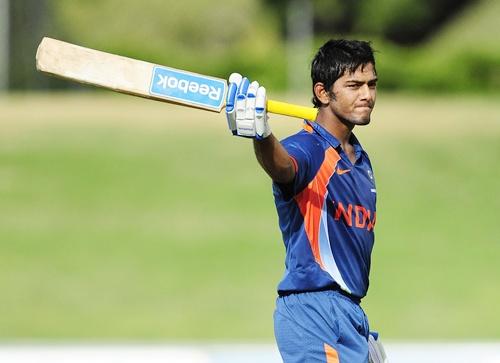 Young Indian batsman Unmukt Chand drew lavish praise from his Delhi Daredevils skipper Mahela Jayawardene, who said the teenager showed a lot of maturity in his 40-run knock that proved crucial in the team's win over Kolkata Knight Riders in the Champions League Twenty20 in Johannesburg.
October 13, 2012
All eyes on Tendulkar, Bhajji as MI take on Lions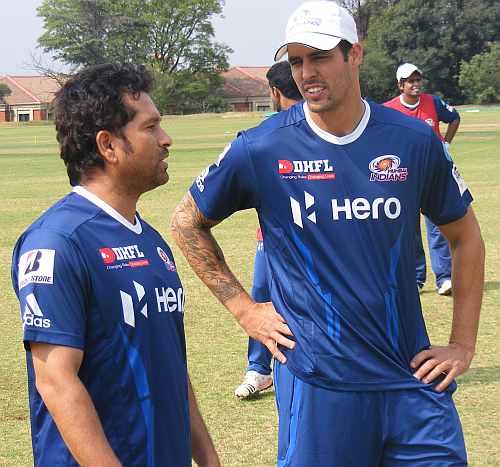 All eyes will be on Sachin Tendulkar and skipper Harbhajan Singh as defending champions Mumbai Indians take on Highveld Lions in their opening Champions League Twenty20 in Johannesburg on Sunday.
October 12, 2012
CLT20 PHOTOS: Auckland, Yorkshire make it to the main draw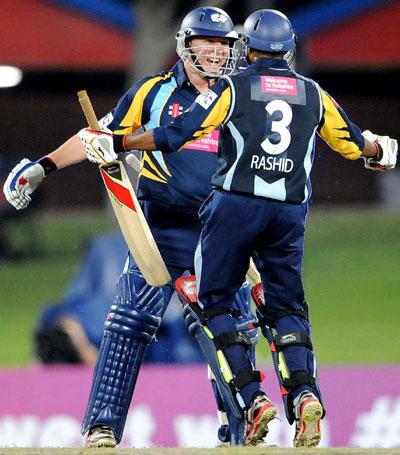 Images from the Champions League T20 qualifying matches. Auckland Aces and Yorkshire progress to the main draw of the tournament.
October 11, 2012
'Kohli should not be rushed into captaincy'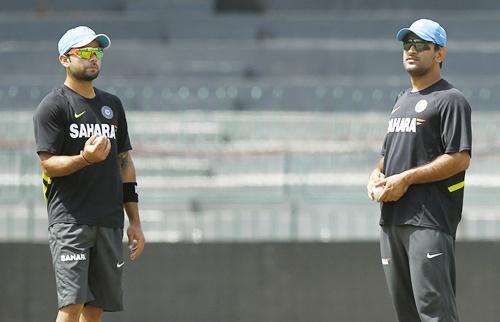 Former Pakistan skipper Wasim Akram says in-form Virat Kohli should not be rushed into Indian captaincy, but advised Mahendra Singh Dhoni to relieve himself of the burden of leading the side in at least one of the three formats.
October 09, 2012
Sri Lanka inherit South Africa's 'chokers' tag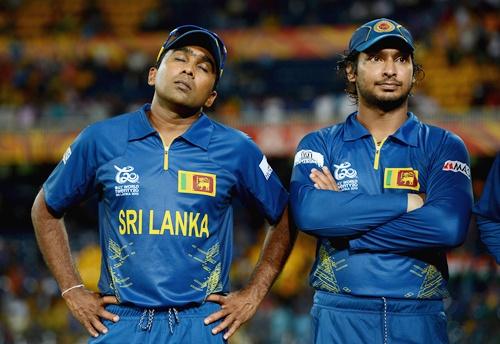 South Africa's inability to win a major tournament despite having teams packed with talent has long earned them the tag of international cricket's major "chokers".
October 08, 2012
India slip to third place in ICC T20 rankings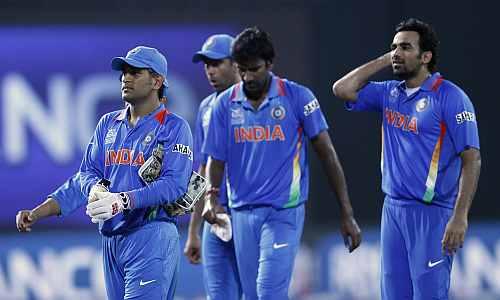 The Indian cricket team's disastrous World Twenty20 campaign pushed it to third place in the ICC T20 rankings while this year's champion West Indies jumped five places to grab the second spot.
We're not just trying to compete anymore: Sammy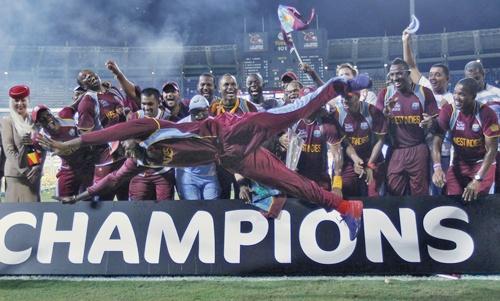 An exultant West Indies cricket captain Darren Sammy said winning the World Twenty20 title, the team's first major trophy in 33 years, has proved that the Caribbeans are gradually moving towards reclaiming their past glory.
Sammy forgives critics, sees West Indies resurgence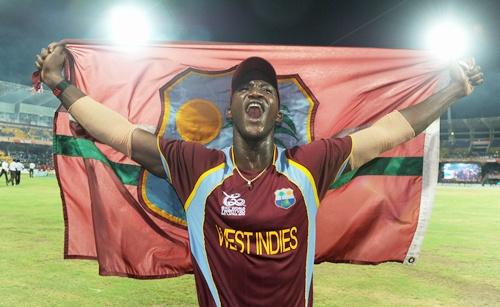 Leading West Indies to their first World Cup title since 1979 gave Darren Sammy a chance to hit back at his critics but the all-rounder preferred to forgive them and talk about a possible resurgence of cricket's former superpower instead.
Sammy dedicates World T20 triumph to West Indian fans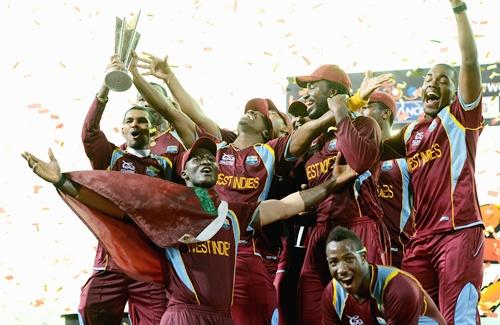 West Indies Skipper Darren Sammy dedicated their World Twenty20 triumph to fans back home and said it is a step in the "right direction" and will usher in a new beginning for cricket in the Caribbean islands.
October 07, 2012
PHOTOS: Samuels guides WI to world title after 33 years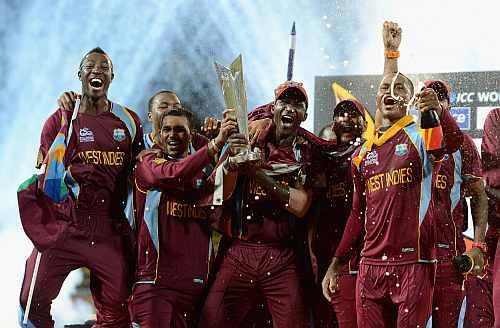 Photos from the World Twenty20 final between Sri Lanka and West Indies being played in Colombo
October 06, 2012
Jayawardene plays down Gayle factor in final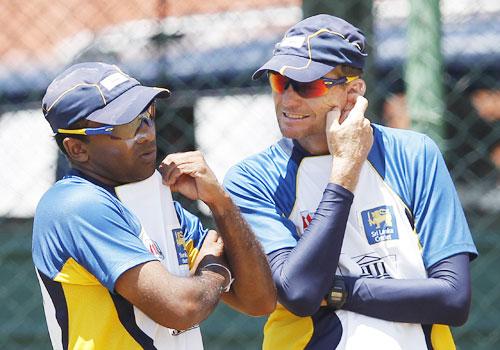 Sri Lanka captain Mahela Jayawardene played down the Chris Gayle factor in Sunday's World Twenty20 final saying the West Indies team was not just about the swashbuckling opener from Jamaica.
Umpiring in India-Pak WC semis was most exciting: Taufel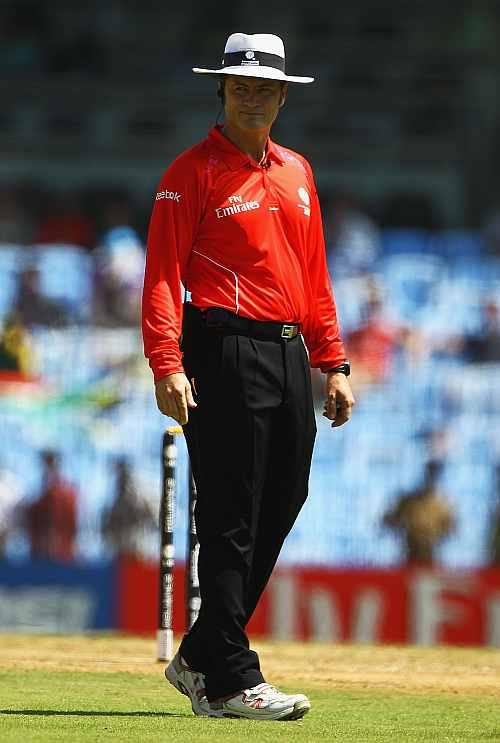 Australian umpire Simon Taufel, who is set to stand in his final international game during Sunday's ICC World T20 final, termed the 2011 World Cup semi-final between India versus Pakistan as the "most exciting match" of his career.
History beckons Sri Lanka, Windies to win the title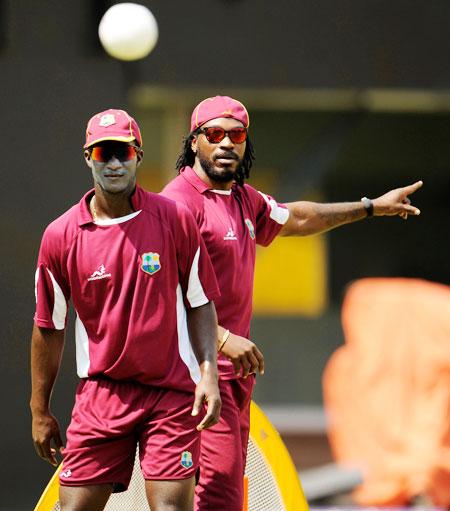 Sri Lanka would look to rein in a marauding Chris Gayle, whose performance may be a determining factor when the dominating hosts clash with an upbeat West Indies in the final of the World Twenty20 in Colombo on Sunday.
Can't think of Indian cricket without Tendulkar: Kumble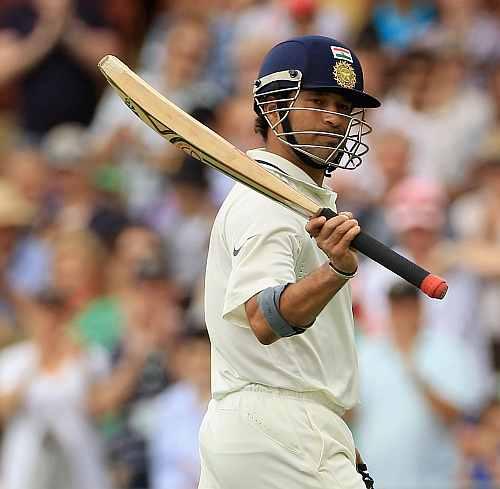 Sachin Tendulkar might be giving retirement a thought after 23 years at the international level but former captain Anil Kumble says he cannot think of Indian cricket without the iconic batsman.
'Sorry Sri Lanka, but I think it is our World Cup'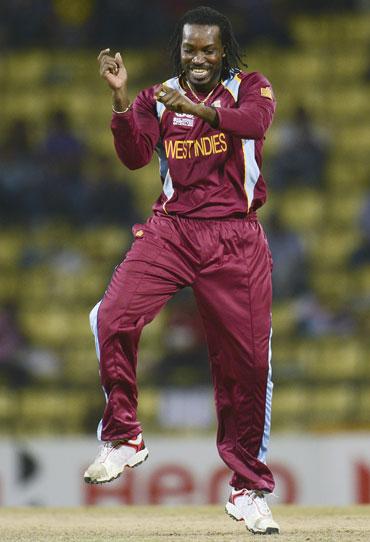 Opener Chris Gayle, who hammered an unbeaten 75 to help West Indies reach the finals, sounded the battle cry against Sri Lanka, saying his team will definitely win the World Twenty20 on Sunday.
October 05, 2012
PHOTOS: Clinical West Indies thrash Australia by 74 runs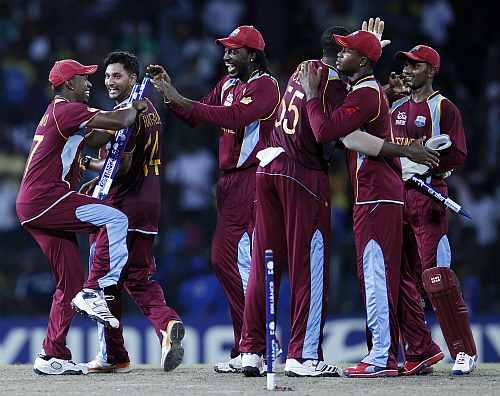 Photos of the World Twenty20 semi-final match between West Indies and Australia being played in Colombo.
SPOTTED: Gundappa Vishwanath, Rahul Dravid in Bangalore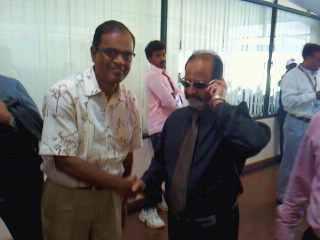 Spotted Gundappa Vishwanath and Rahul Dravid in Bangalore.
Ex-players call for Afridi's head after Pak's ouster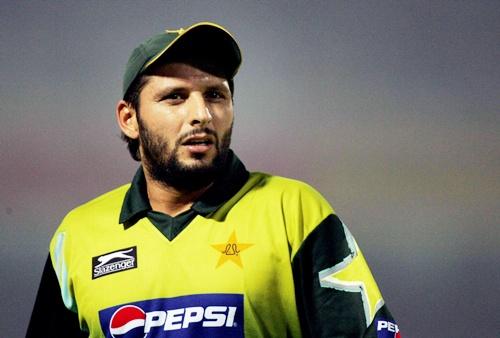 Shahid Afridi has come under severe criticism following his dismal performance in the ICC World Twenty20 in Sri Lanka with some former players calling on the veteran all-rounder to retire from international cricket with immediate effect.
Ageing Tendulkar assessing retirement plans?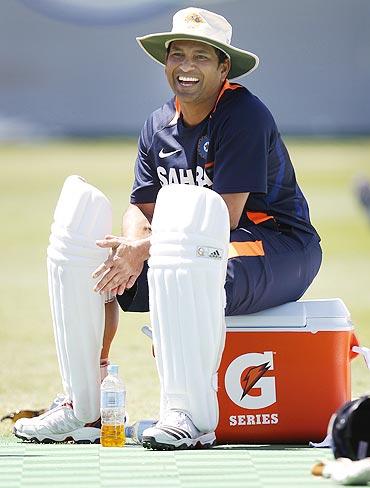 Sachin Tendulkar has for the first time admitted that at 39 he may not have much cricket left in him and will reassess his cricketing future next month.
Bitter Akram blames pitch for Pakistan's ouster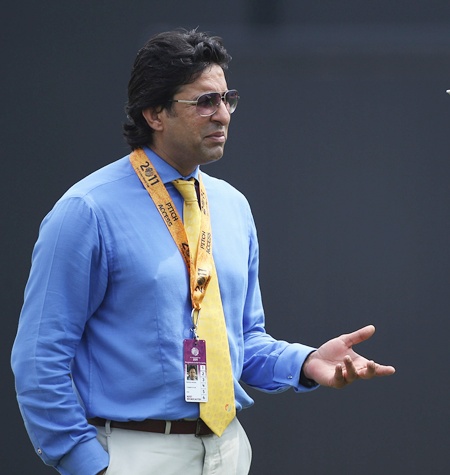 Former Pakistan captain Wasim Akram has lashed out at the authorities for preparing an unsporting track for the ICC World Twenty20 semifinal between Pakistan and Sri Lanka at the Premadasa stadium in Colombo.
Spinners star as Sri Lanka edge Pakistan to make final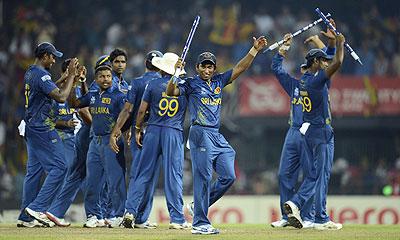 Mahela Jayawardene and his lion-hearted spinners powered Sri Lanka to their second World Twenty20 final following the team's 16-run win over 2009 champions Pakistan in the first semi-final on Thursday.
October 04, 2012
Time for the Gayle-Watson show as WI take on Australia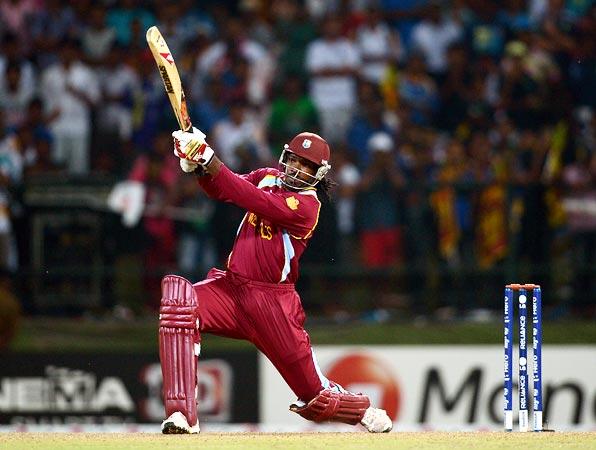 A determined Australian outfit will be aiming to eliminate the 'Chris Gayle factor' when they meet a rejuvenated West Indies in the semi-final of the ICC World Twenty20 in Colombo on Friday.
Will instinct-backed KP live up to hype on return?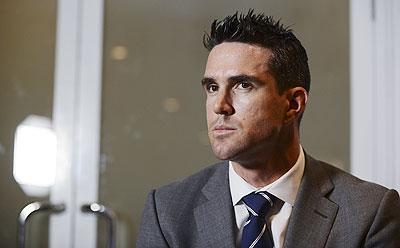 Controversial South Africa-born England middle-order batsman Kevin Pietersen splits opinion as readily as he destroys the world's best attacks.
Jayawardene says captaincy switch a 'tactical move'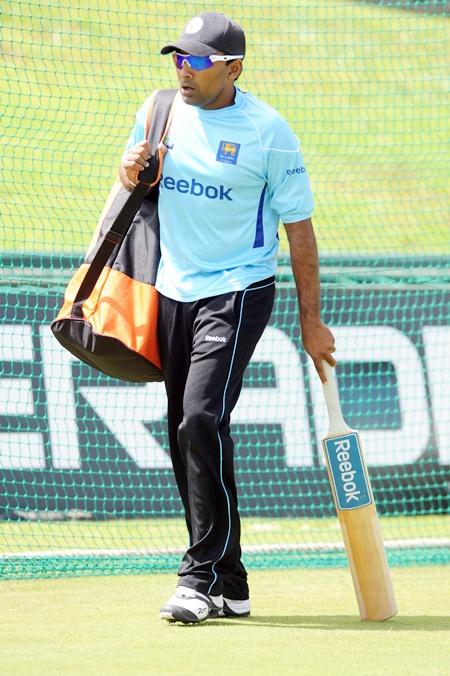 Sri Lanka skipper Mahela Jayawardene is baffled by the reaction to his team's captaincy switch in Monday's World Twenty20 match against England and thinks there is nothing wrong with the 'tactical move'.
Mystery spinners crack Twenty20 code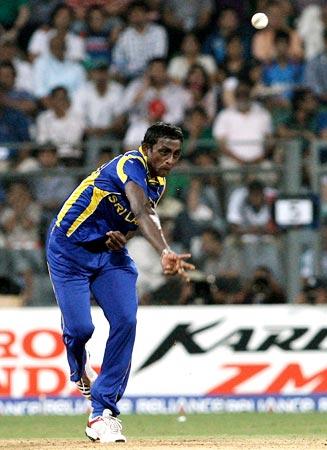 Ajantha Mendis and fellow practitioners of unorthodox spin bowling have proved they are not in the World Twenty20 just to play cannon-fodder.
October 03, 2012
Pietersen in new ECB deal, to return to England team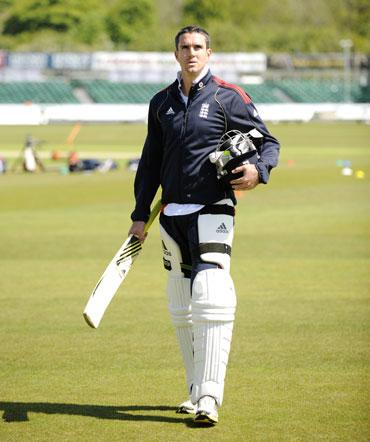 Kevin Pietersen is set to return to the England team as the controversial batsman has reached an agreement with the England and Wales Cricket Board (ECB) after being dropped during the South Africa tour.
Time for a new-look, young T20 team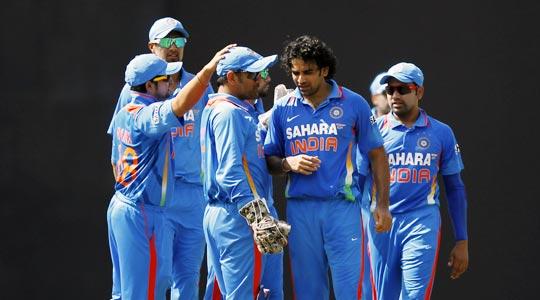 Twenty 20 is perceived as a game for youngsters. India's failure in the World T20 should make the selectors take a re-look at its ageing side, says .
T20 Rankings: India move up to second spot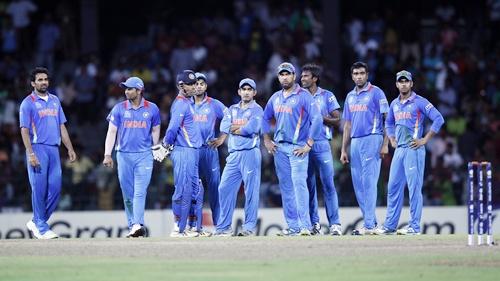 India might have failed to qualify for the semi-finals of the ongoing ICC World Twenty20, but four wins out of five matches have pushed the Mahendra Singh Dhoni-led side up by one place to the second spot in the latest T20 International team rankings, released on Wednesday.
Mercurial Pakistan face stern Sri Lanka test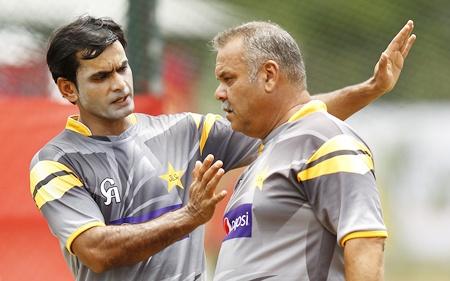 Their confidence on a high after the big win over Australia, a supremely talented Pakistan will come out all guns blazing against hosts Sri Lanka in the first semi-final of the ICC World Twenty20 in Colombo on Thursday.
T20 flop show: Time to introspect for some seniors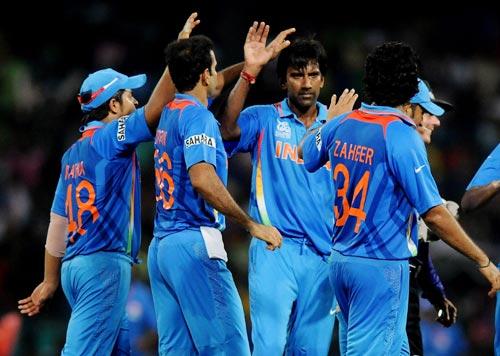 After failing to make it to the semi-finals of the ICC World Twenty20 for the third time in a row, some serious introspection is required by the BCCI as far as identifying right players for the shortest format of the game is concerned.
Now, Dhoni uses Aussie game as excuse for loss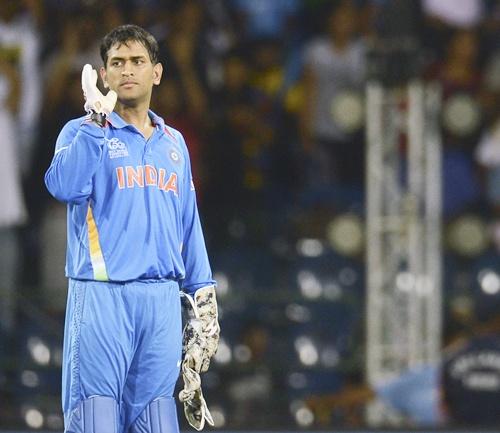 India captain Mahendra Singh Dhoni has said that the heavy defeat against Australia in their first Super Eights game had a telling impact in his team's ouster from the ICC World T20 even though he termed the side's performance as "satisfactory".
We failed to click as a team: Dhoni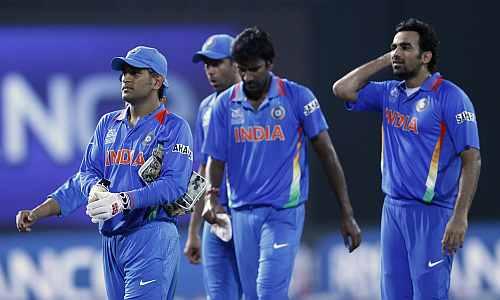 Indian captain Mahendra Singh Dhoni conceded that his side did not click as a team in all departments of the game and that led to the their early ouster from the World Twenty20 in Colombo on Tuesday night.
October 02, 2012
PHOTOS: Heartbreak for India despite victory over SA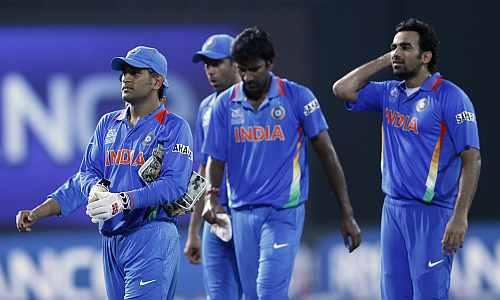 Photos from the Super Eights match between India and South Africa, being played in Colombo.
PHOTOS: Australia lose to Pakistan but qualify for semis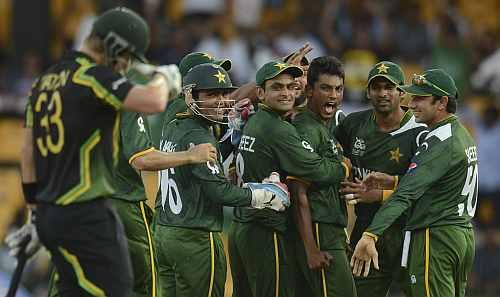 Photos from the Super Eight match between Australia and Pakistan being played in Colombo on Tuesday.
PHOTOS: Sri Lanka thrash England to enter semis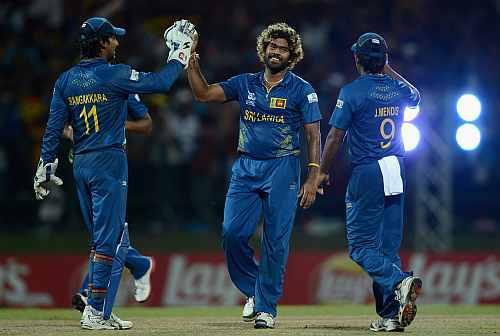 Lasith Malinga blew away the England top-order by dismissing three batsmen in a single over as Sri Lanka defeated the defending champions by 19 runs in their last Super Eight match to qualify for the semi-finals of the World Twenty20 along with the West Indies in Pallekele.
October 01, 2012
PHOTOS: Super Win-dies knock out Kiwis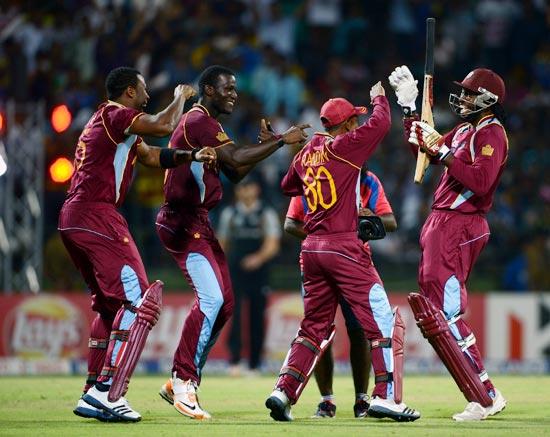 New Zealand crashed out of World Twenty20 following their Super Over defeat by West Indies in a tense Super Eight stage match at the Pallekele International Cricket Stadium on Monday.
Determined India face stern South Africa test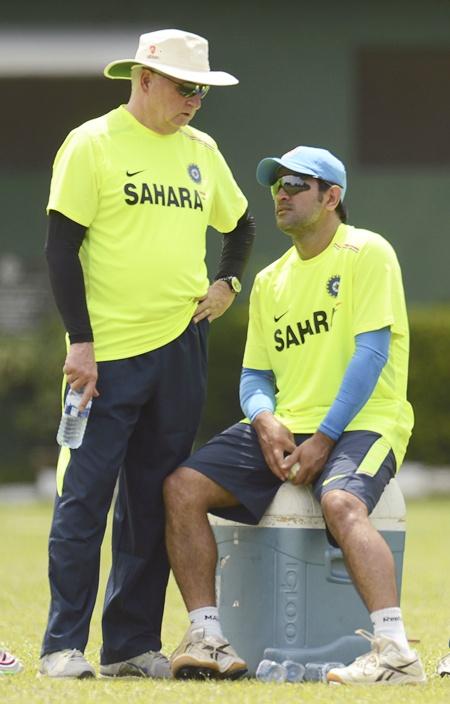 Their campaign is back on track after the morale-boosting win over Pakistan, but India can hardly afford to relax as they take on an erratic but still quite intimidating South Africa in their final Super Eight match on Tuesday for a place in the semi-finals of the ICC World Twenty20 in Colombo.
'Leaving out Yuvi in four bowler set-up is impossible'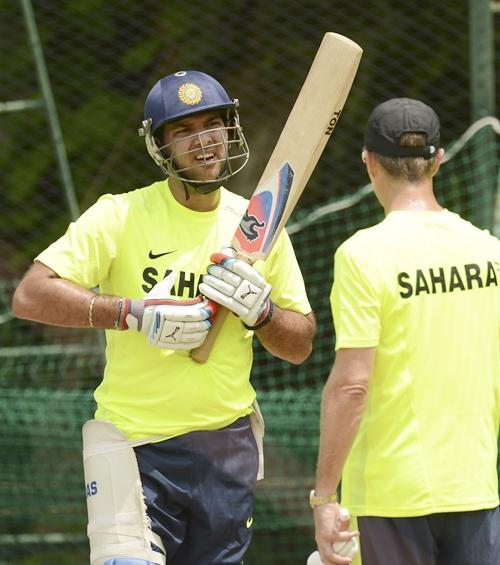 All praise for Yuvraj Singh's small but notable contributions in India's World Twenty20 campaign so far, skipper Mahendra Singh Dhoni said the all-rounder, who returned to cricket after beating cancer, is an indispensable part of his T20 line-up.
May be we need to poison Watson's food now: Whatmore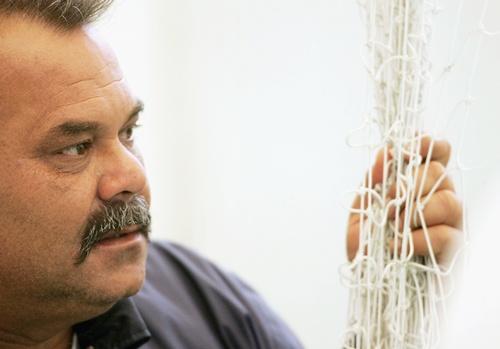 Intimidated by the marauding Shane Watson, Pakistan coach Dav Whatmore joked that his team will either have to poison the Australian all-rounder's food or hope that he has a bad day in office in their crucial World Twenty20 Super Eight clash in Colombo on Tuesday.
Dhoni praises Kohli, bowlers for win against Pak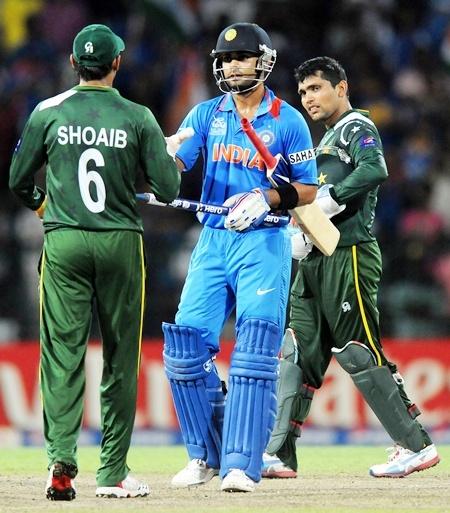 Indian captain Mahendra Singh Dhoni heaped praise on his bowlers and batsman Virat Kohli for the eight-wicket thrashing of Pakistan in their Super Eights match of World Twenty20 and said that a calm approach had helped his side in winning the high-voltage fixture.
Archives
September 2012
|
August 2012
|
July 2012
|
June 2012
|
May 2012
|
April 2012
|
March 2012
|
February 2012
|
January 2012
|
September - December 2011
|
July 2011
|
May 2011
|
March 2011
|
January 2011
|
November 2010
|
September 2010
|
July 2010
|
May 2010
|
April 2010
|
March 2010
|
February 2010