June 29, 2012
'Gary Kirsten played a role in me keeping the captaincy'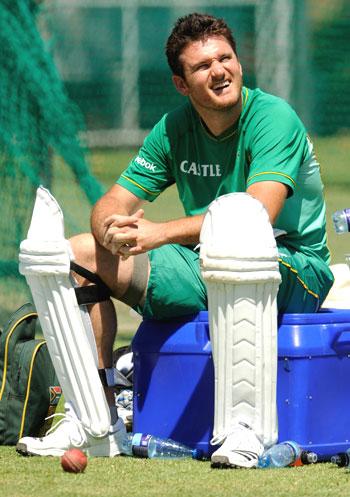 Graeme Smith contemplated stepping down from leadership role in all forms of cricket after last year's World Cup but was talked out of quitting Test captaincy by coach Gary Kirsten, a report said.
June 27, 2012
BCCI is pre-occupied with money and T20: Greig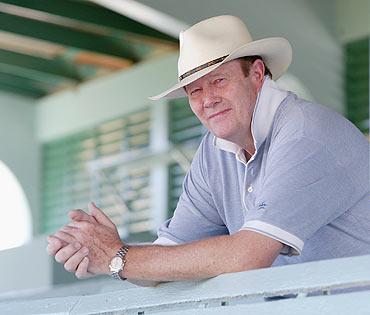 Former England captain Tony Greig has slammed the BCCI for sacrificing the spirit of the game for financial gains by promoting Twenty20 cricket instead of Test matches and for opposing the universal application of the controversial Decision Review System.
June 26, 2012
PIX: Yuvi bats in NCA nets on Day 2 of rehab programme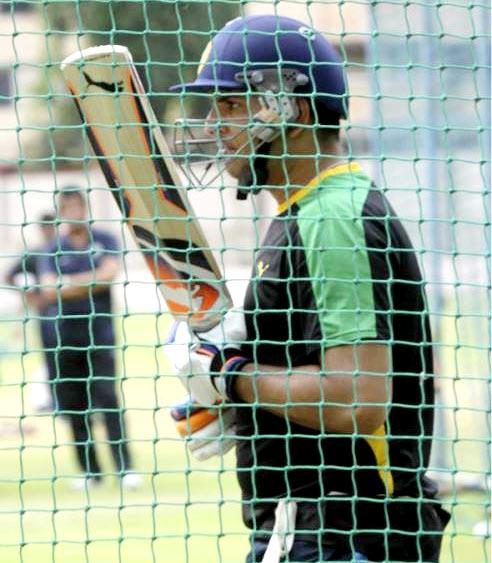 Yuvraj Singh continues to work towards his comeback to cricket. He had a gruelling net session for the second consecutive day at the National Cricket Academy, in Bangalore, on Tuesday.
Lillee recalls rejecting Sachin at MRF pace foundation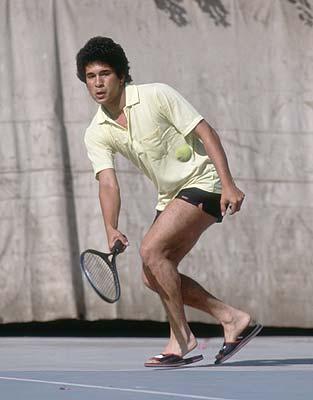 Australian great Dennis Lillee, on Monday, recalled his first meeting with Sachin Tendulkar and said on a lighter note that he did the game a "favour" by rejecting the batsman when he went to the MRF Pace Foundation with an ambition to become a fast bowler in the late 80s.
June 25, 2012
Yuvraj bats for first time since cancer treatment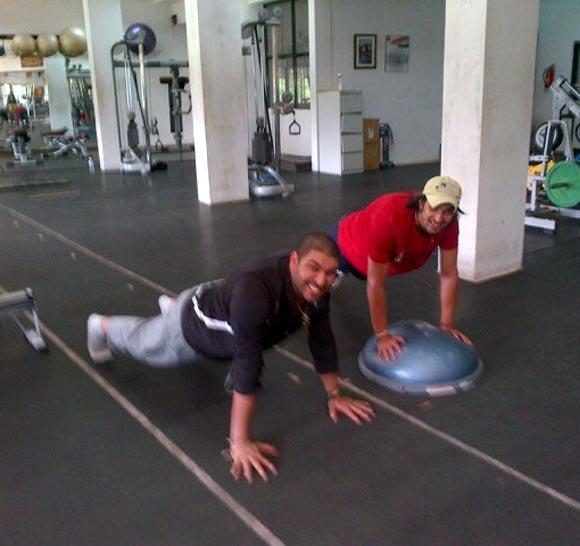 Hoping to make a comeback to international cricket with the Twenty20 World Cup in September, Yuvraj Singh batted for the first time on Monday since undergoing treatment for a rare germ cell cancer earlier this year.
ODI Rankings: Dhoni slips one place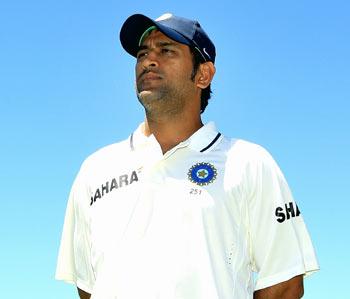 Indian captain Mahendra Singh Dhoni slipped one spot down to fifth while his deputy Virat Kohli remained static at third in the latest ICC ODI batsmen's chart released.
June 22, 2012
Won't shout in Rajya Sabha to express my view: Sachin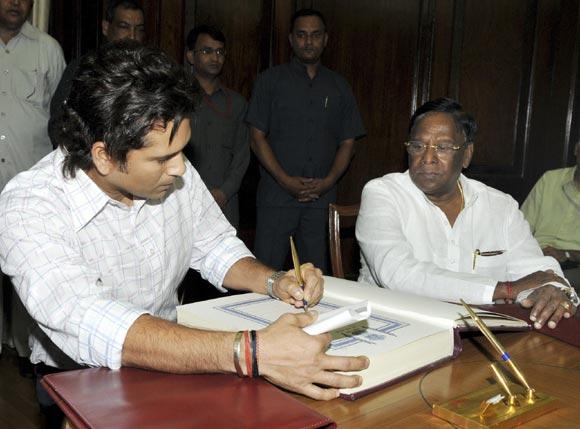 Known as a person of few words whose cricketing bat does all the talking, Sachin Tendulkar on Friday said that he would not indulge in shouting in the Rajya Sabha as he would make his point across in a polite way.
June 21, 2012
PHOTOS: Dhoni's first ride on the X132 Hellcat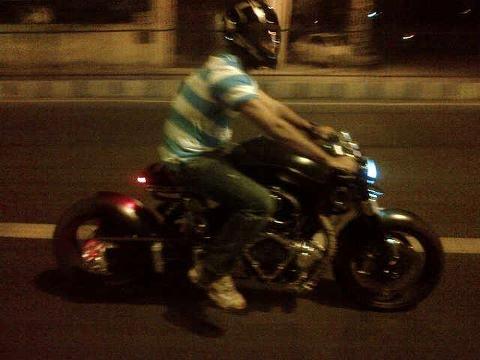 India captain Mahendra Singh Dhoni finally brought his bike 'X132 Hellcat' out for it's first ride, on Thursday.
June 20, 2012
Video: Nupur Mehta says ICC has given her a clean chit
Bollywood starlet Nupur Mehta on Wednesday claimed that the International Cricket Council has given her a clean in the alleged match-fixing scandal during the World T20 in 2009 after they interrogated her in Mumbai earlier this month.
Yuvraj hopes to be back for World T20 in September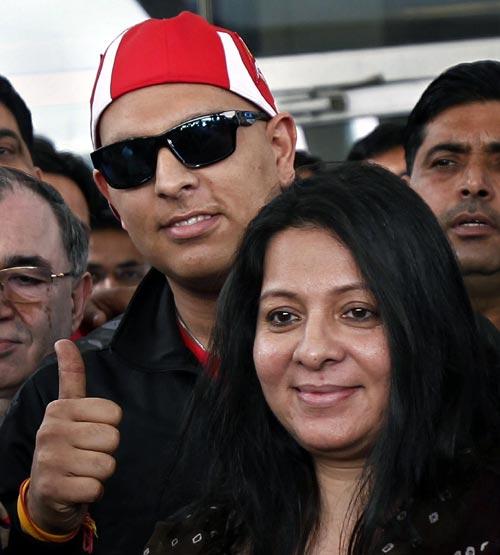 Indian cricketer Yuvraj Singh says he hopes to be back in action for the ICC World Twenty20 in Sri Lanka in September even though it would be a "big challenge" for him.
ICC has given me a clean chit verbally: Nupur Mehta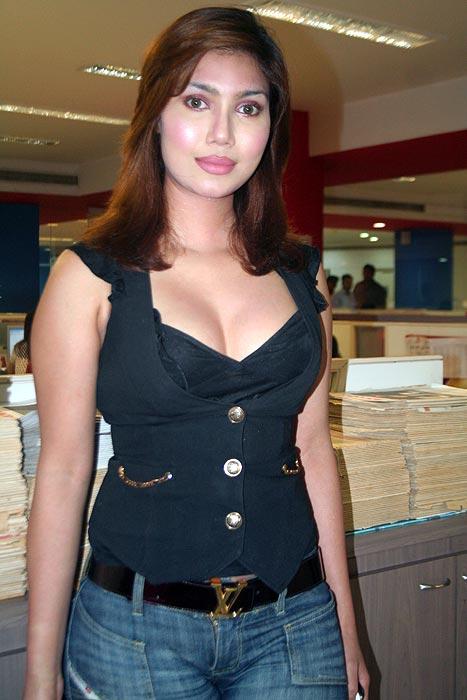 Bollywood starlet Nupur Mehta reveals details of her affair with Sri Lankan batsman Tillakaratne Dilshan and what transpired during her meeting with the ICC's anti-corruption officials in Mumbai.
Forbes List: Dhoni richer than Tendulkar, Bolt, Djokovic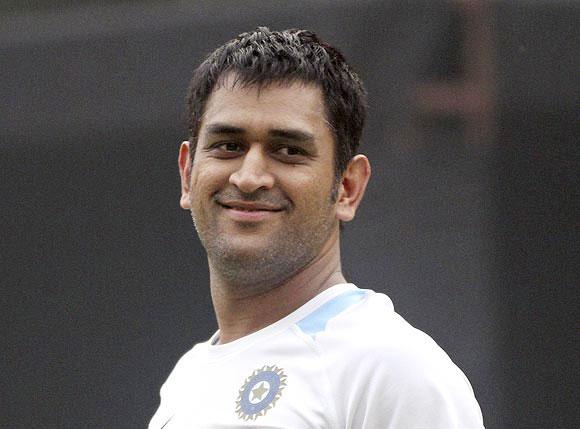 Team India captain Mahendra Singh Dhoni has pipped the likes of 'Sprint King' Usain Bolt, tennis ace Novak Djokovic and teammate Sachin Tendulkar in the latest list of world's 100 richest sportspersons, released by the Forbes magazine.
June 17, 2012
Raina has the skill to make big scores in Tests: Chappell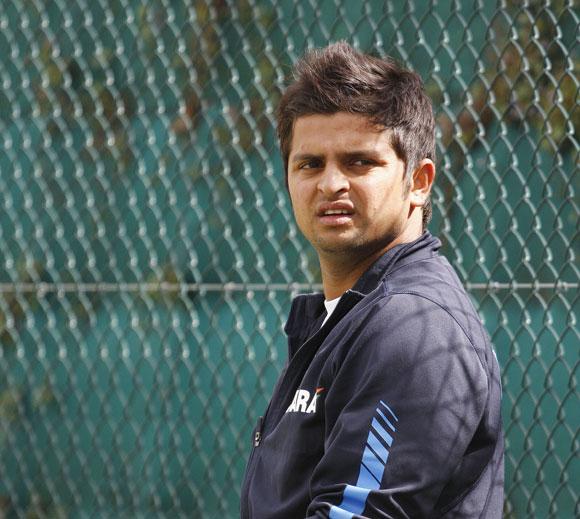 If players like Suresh Raina fails in Test cricket due to lack of technique against short pitched deliveries, it would be a big loss for the game, former Australian captain Ian Chappell has said.
Gambhir has showed his credentials: Kumble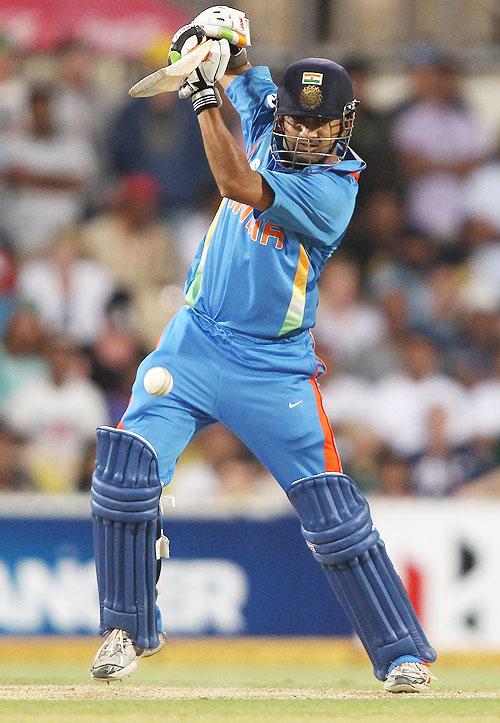 Former captain Anil Kumble hailed Gautam Gambhir's success as a captain in the IPL and said it's nice that Indian cricket has "somebody else" apart from Mahendra Singh Dhoni to lead from the front.
June 16, 2012
Respect opposition in order to gain respect: Sehwag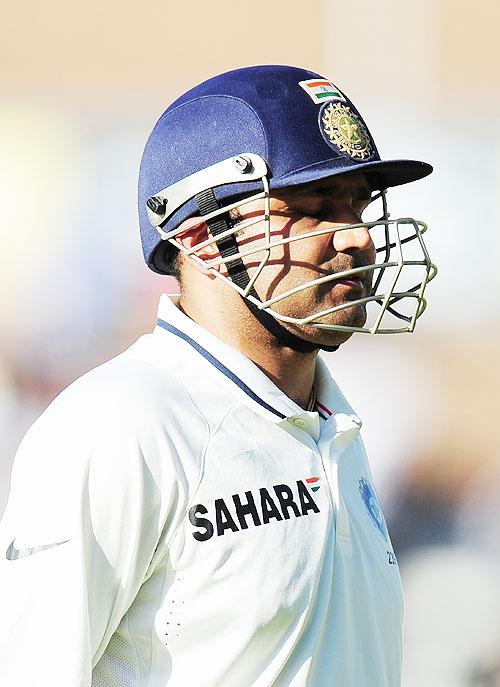 Star batsman Virender Sehwag feels a player can only earn respect when he starts respecting the opposition.
June 15, 2012
Dhoni has done a commendable job as captain: Kohli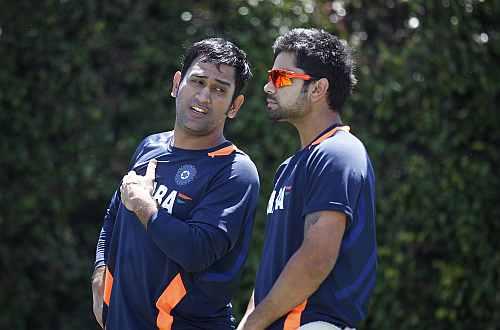 Team India's Virat Kohli feels that Mahendra Singh Dhoni has done a "commendable job" leading the national team in the past few years.
June 14, 2012
Should Gambhir replace Dhoni as Test captain?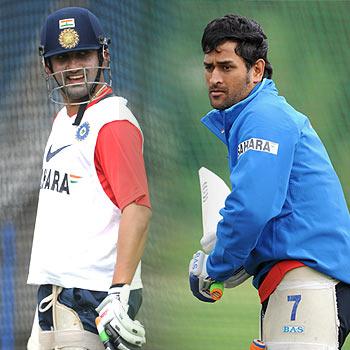 A look at how Mahendra Singh Dhoni and Gautam Gambhir have fared in Test cricket in the last four years.
June 13, 2012
Photos: Johnson, Permaul demolish Indian colts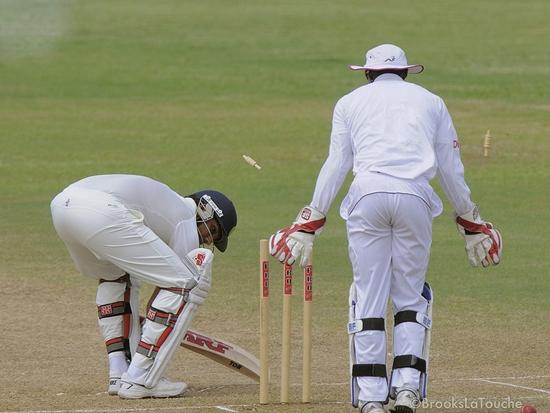 Imahes from the last day's play as West Indies 'A' scored a thunping 125-run victory over India 'A' in the second unofficial Test and level the three-match series at 1-1, in Arnos Vale, St Vincent, on Tuesday.
'Team India favourites to lift Twenty20 World Cup'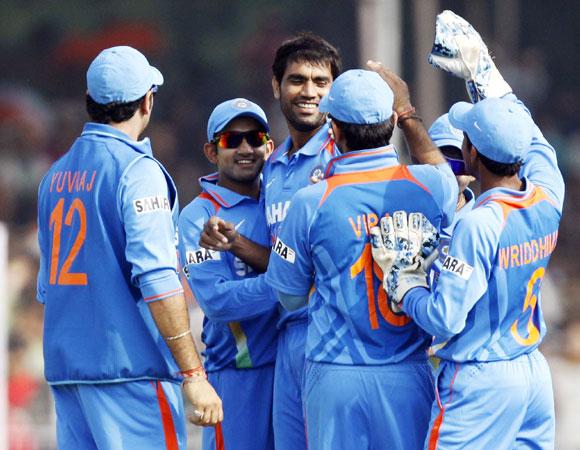 With less than 100 days to go to the Twenty20 World Cup in Sri Lanka, New Zealand batsman Kane Williamson feels that cricketing powerhouse India will be amongst the favourites to lift the trophy.
Spotted: Shane Watson at Mumbai airport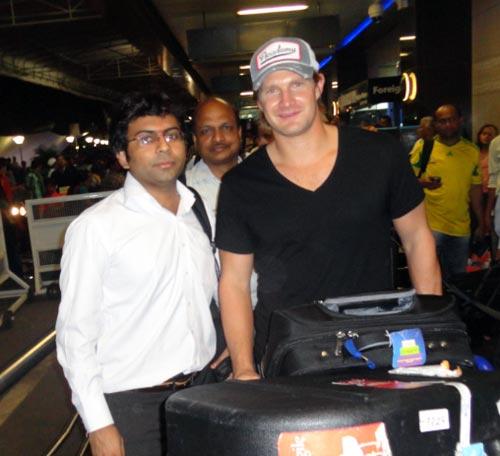 Reader Pranav Patel sent us this picture from Mumbai.
June 12, 2012
Spotted: Rahul Dravid at Bangalore airport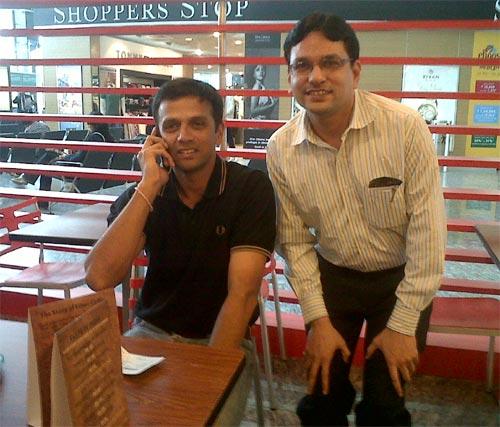 Reader Manish Manchanda sent us this picture from Bangalore.
Spotted: Yusuf Pathan at Bangalore airport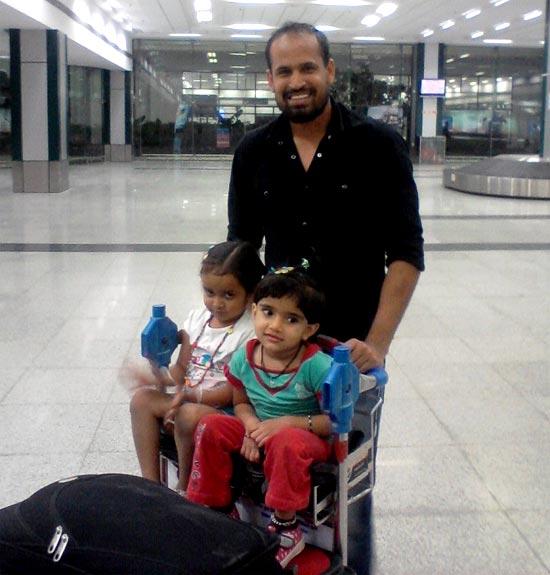 Reader Abhishek Nagori sent us this picture from Bangalore airport.
Cage cricket: Botham's initiative that targets urban youth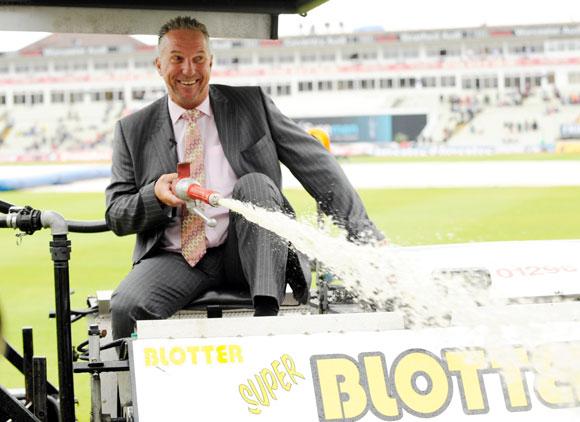 Former England cricket captain Ian Botham wants to encourage children from tough urban areas to play the game by promoting a condensed form tailored for school gyms or basketball courts.
June 10, 2012
MSD tells me not to cross the line of aggression: Kohli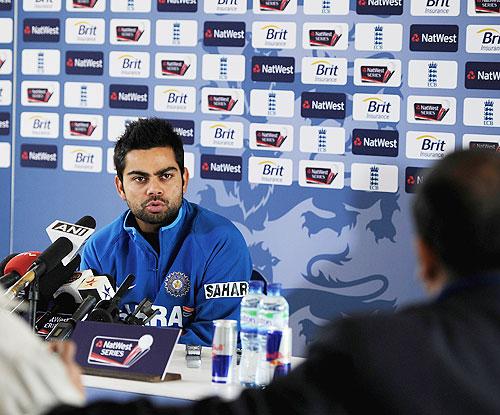 Virat Kohli's on-field aggression has been the topic of discussion in the cricket fraternity but the India vice-captain is working hard on changing his attitude with words of wisdom from his skipper Mahendra Singh Dhoni.
June 08, 2012
'To play Pakistan is no different from playing Australia'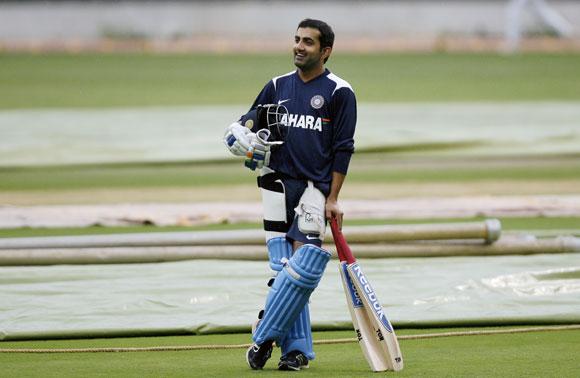 The clamour for revival of Indo-Pak bilateral cricket is growing with every passing day, but Indian batsman Gautam Gambhir is not overtly excited about it as he feels playing against the arch-rivals is no different from taking on a Bangladesh or an Australia.
Chat with IPL hottie Archana Vijaya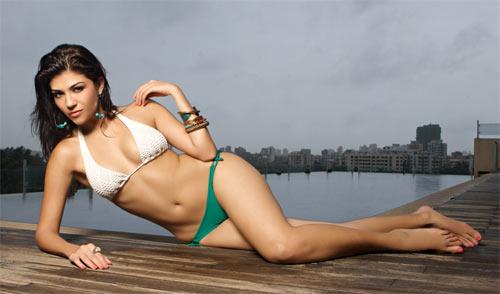 The sexy model-turned-VJ-turned-cricket hottie Archana Vijaya will be taking questions on cricket and more!
June 07, 2012
Dhoni's Kargil visit big morale booster for troops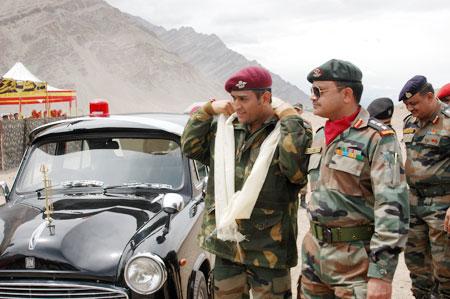 India's cricket team captain and honorary Lt Col MS Dhoni visited Drass and Kargil on the second day of his visit to the Ladakh region.
June 06, 2012
PHOTOS: Pujara leads India 'A' to thrilling win in Windies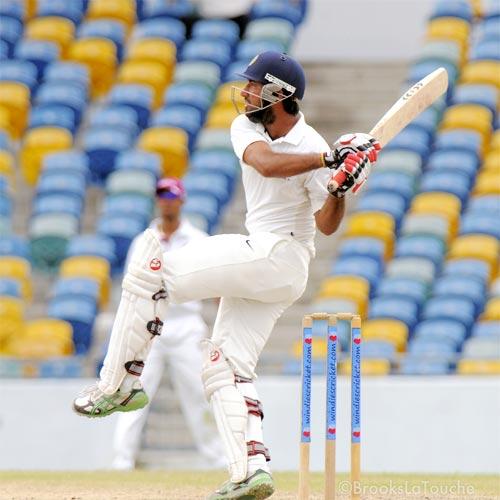 Cheteshwar Pujara took a giant stride towards returning to the Test side as he led India 'A' to a thrilling two-wicket win with an unbeaten 96-run knock on the fourth and final day of the first unofficial cricket Test against the West Indies 'A' in Bridgetown.
June 05, 2012
KKR's IPL win was Kolkata's triumph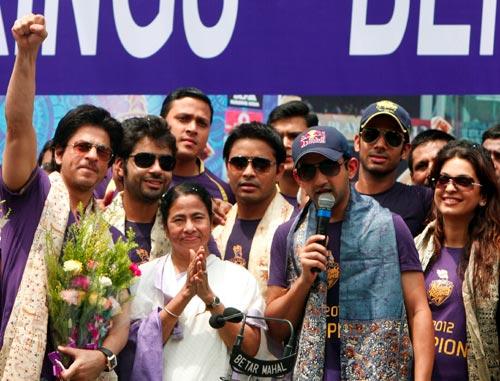 Kolkata Knight Riders' IPL triumph allowed chief minister Mamata Banerjee merrily to fob people off with a circus when what they need is bread.
PHOTOS: Lt. Col Dhoni's day out in Kashmir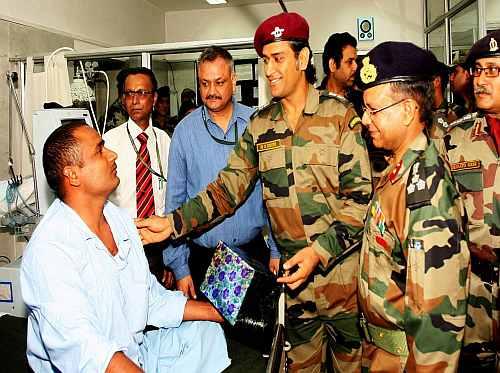 India's cricket captain and the goodwill ambassador of the Indian army spent his second day in Kashmir interacting with patients, officers and troops besides meeting the new General Officer Commanding (GOC) designate, Chinar Corps, Lieutenant General Om Prakash.
Spotted: Vinay, Jadeja, Morkel at Bangalore airport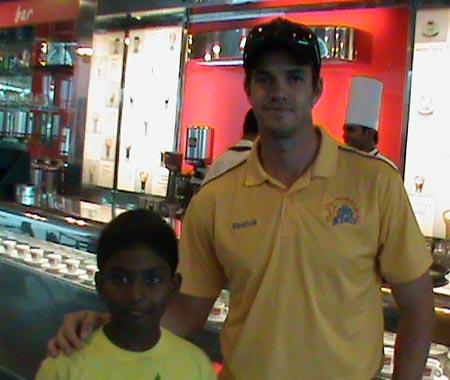 Reader Murali Krishnan sent us these pictures from Bangalore.
June 04, 2012
I am in Rajya Sabha because of cricket: Tendulkar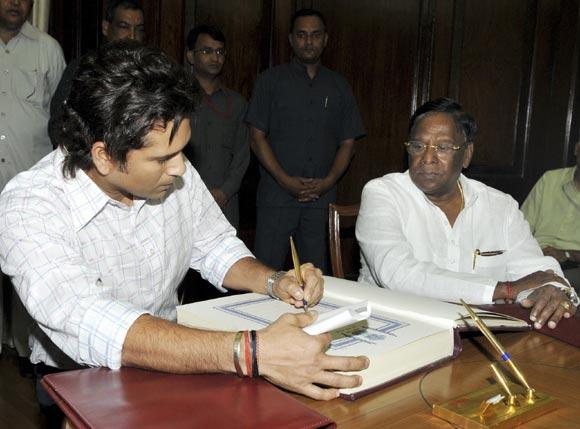 Cricket ace Sachin Tendulkar, who was sworn in as member of the Rajya Sabha on Monday, insisted that his focus will still be on the game and nothing else for the moment.
Spotted: India captain MS Dhoni at Delhi airport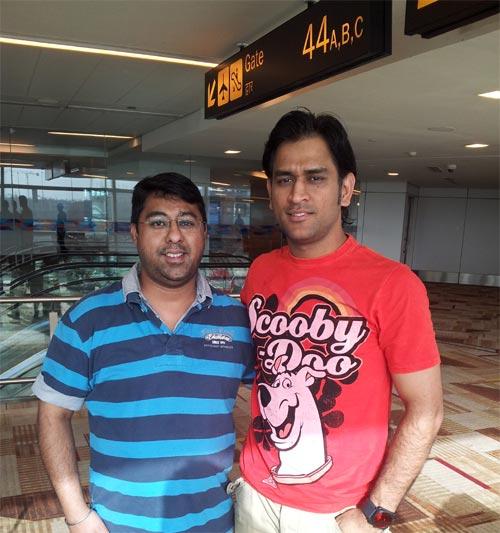 Reader Satinder Pal sent us this photograph from Chandigarh.
'T20 gives you the liberty of playing your shots'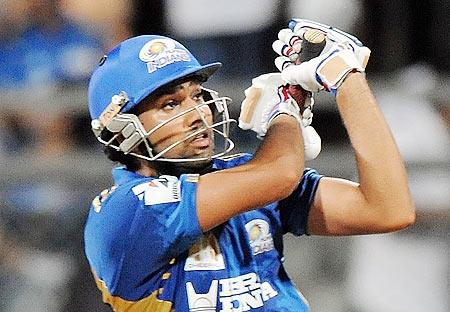 Rohit Sharma tells he needs to take more responsibility as a top order batsman.
June 03, 2012
PHOTOS: Lt. Col Dhoni meets Indian army troops in J&K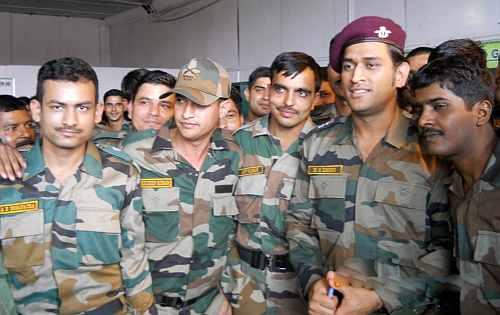 Lieutenant Colonel, MS Dhoni arrived in Jammu to visit forward areas to familiarise himself with the conditions in which the troops of the Indian army and the Territorial Army, operate in Jammu and Kashmir.
June 02, 2012
'I have heard of the talks of being made India captain'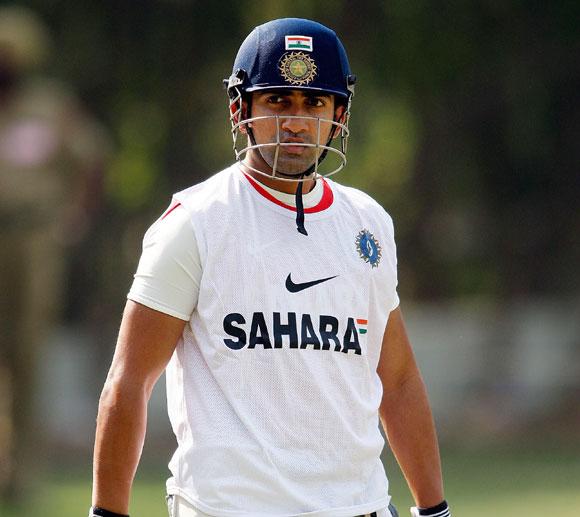 Having led Kolkata Knight Riders to the Indian Premier League triumph, Gautam Gambhir has said that he is ready to captain the Indian Test side.
I take lot of pride in playing for India: Tendulkar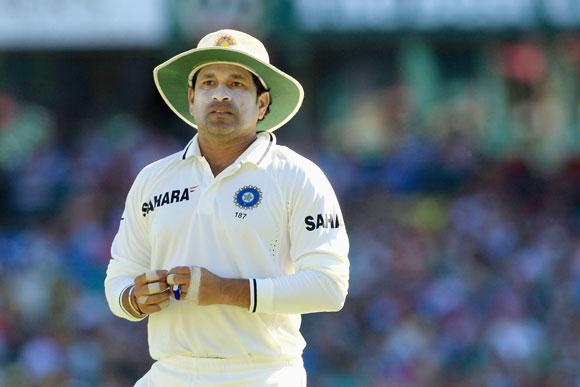 Senior batsman Sachin Tendulkar has said India will focus to get back to the pinnacle of Test rankings rather than thinking about taking revenge against England in the upcoming home series in November.
June 01, 2012
IPL helps you test yourself against the best: Mandeep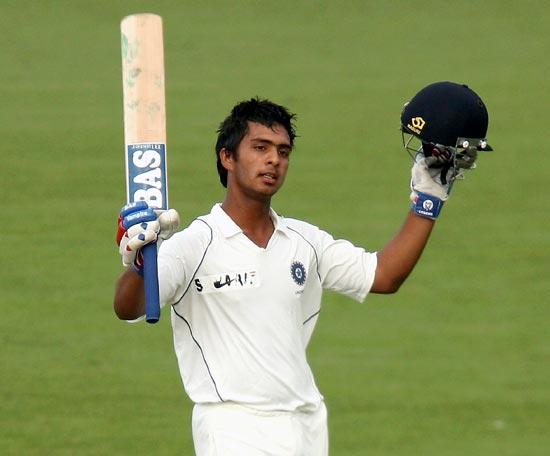 Young Mandeep Singh speaks about his success in IPL, on how the international players in the Kings XI Punjab squad helped him and his plans for the future.
Archives
May 2012
|
April 2012
|
March 2012
|
February 2012
|
January 2012
|
September - December 2011
|
July 2011
|
May 2011
|
March 2011
|
January 2011
|
November 2010
|
September 2010
|
July 2010
|
May 2010
|
April 2010
|
March 2010
|
February 2010