July 31, 2012
PHOTOS: Kohli, Tiwary ensure emphatic win over Sri Lanka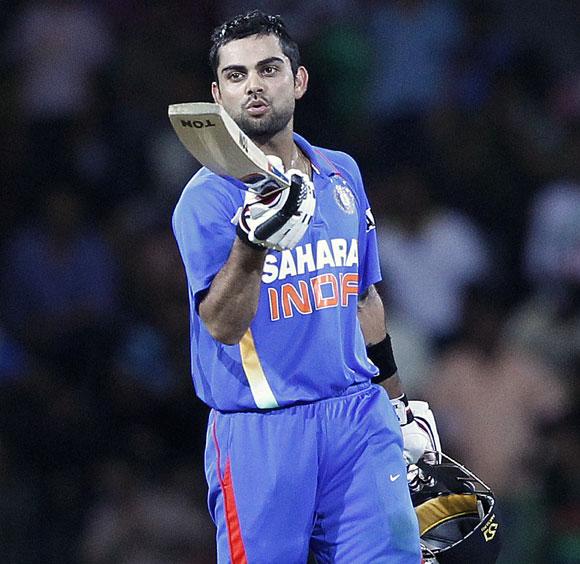 Images from the fourth ODI between India and Sri Lanka at the R Premadasa stadium in Colombo on Tuesday. India won by six wickets to seal the five-match series 3-1.
July 30, 2012
Fourth ODI: India on look out for a series win over Lanka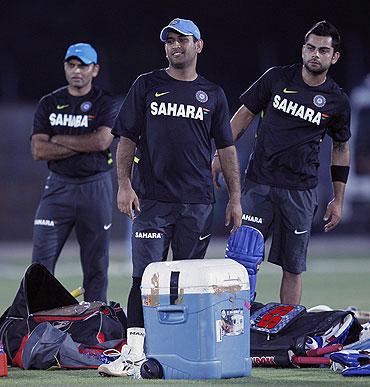 Having made a strong comeback in their previous encounter, India would look to carry forward the winning momentum and seal the series when they take on gritty Sri Lanka in the fourth and penultimate one-day international at the R Premadasa Stadium on Tuesday.
July 29, 2012
Photos: India sneak past Lanka in 3rd ODI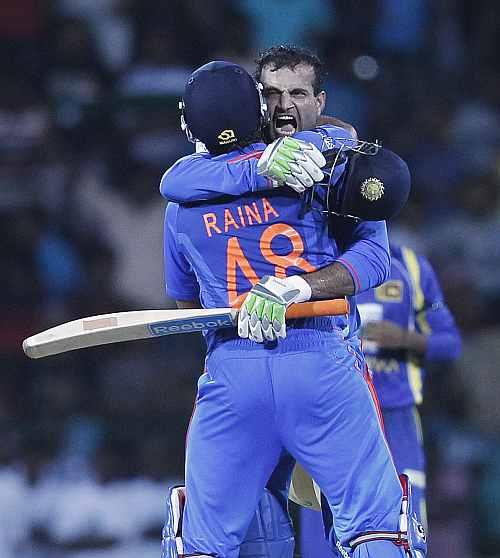 Images from the third one-day international between India and Sri Lanka, being played at the R Premadasa stadium
July 27, 2012
First look: Sachin Tendulkar launches BMW 328i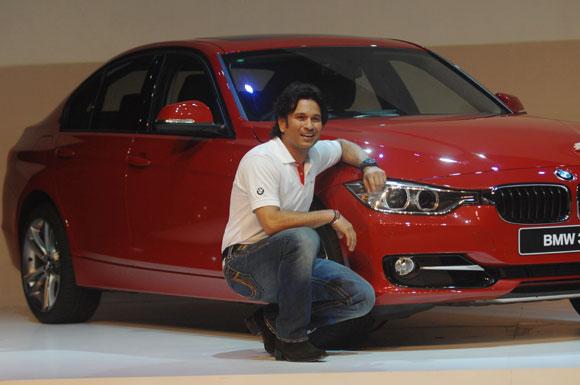 Sachin Tendulkar was present at the launch of the BMW 328i at the NCPA on Friday.
Colombo ODI: Team India braced for another tough match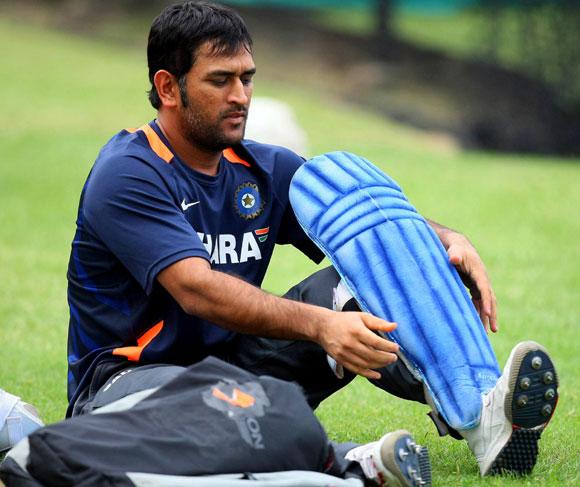 The Indian cricket team will aim to pick up the pieces after a disastrous performance in the last match and get their campaign back on track when they take on hosts Sri Lanka in the third ODI to be held in Colombo on Saturday.
July 25, 2012
I have never understood what amnesty means: Kapil Dev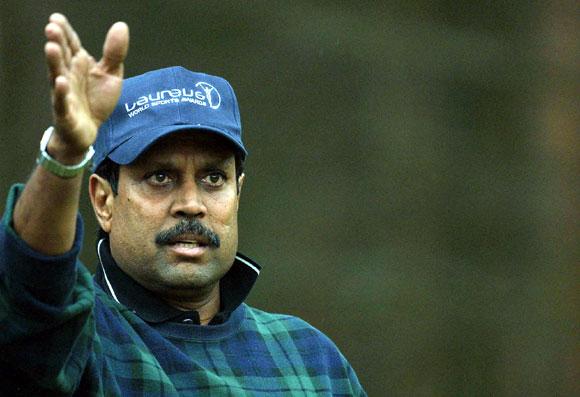 Kapil Dev is certainly a relieved man after being back into the BCCI fold but the legendary all-rounder still has reservations if one terms his comeback as getting "amnesty from BCCI."
Kapil back in BCCI fold after sorting out differences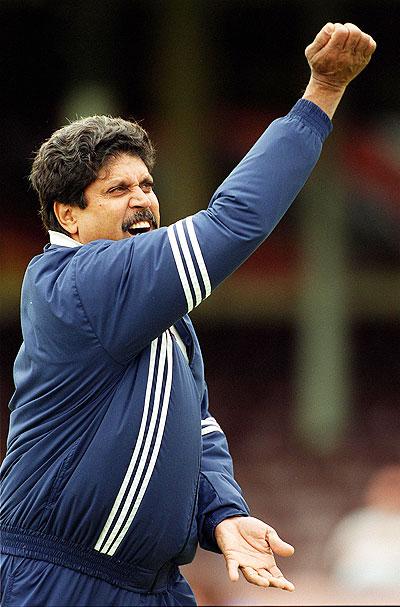 Former India captain Kapil Dev and the Indian Cricket Board buried the hatchet following their differences over cricketer joining rebel ICL and welcomed him back with immediate effect disbursing his one-time benefit payment of Rs 1.5 crore.
Pitch, not rash shots caused batting collapse: Dhoni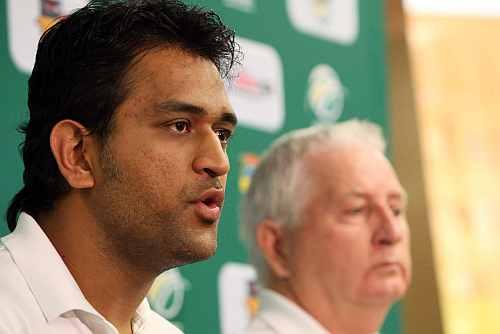 Indian cricket captain Mahendra Singh Dhoni blamed the unpredictable pitch for his team's abysmal batting performance in the lost second ODI against Sri Lanka, rejecting suggestions that rash shots led to the stunning collapse.
Tendulkar, Zaheer static in ICC Test rankings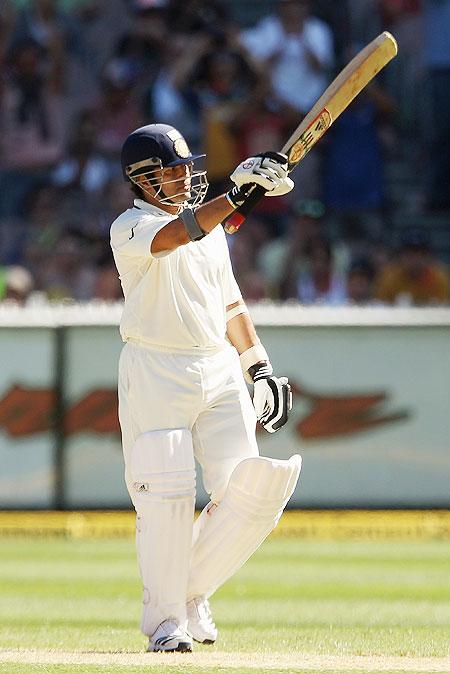 Veteran batsman Sachin Tendulkar and pace spearhead Zaheer Khan remained static at their respective 12th spots to be the highest-placed Indian cricketers in the latest ICC Test rankings issued on Wednesday.
July 24, 2012
PHOTOS: India outclassed at Hambantota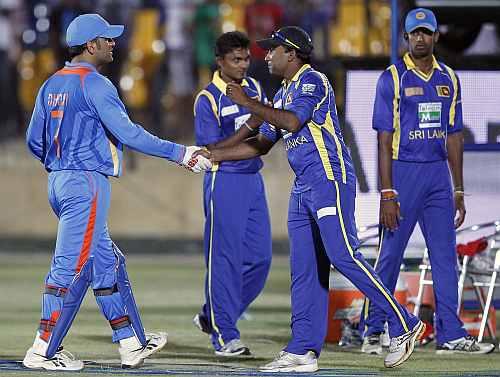 Images from the second One-day International between Sri Lanka and India being played at Hambantota.
Regretful Strauss was looking to draw 1st Test vs SA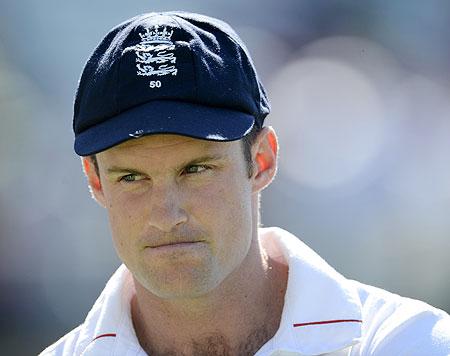 England captain Andrew Strauss was left with a 'sour taste in the mouth' after his team suffered a crushing innings and 12-run defeat by South Africa in the first Test on Monday.
July 23, 2012
If I can give a good start it helps the team: Sehwag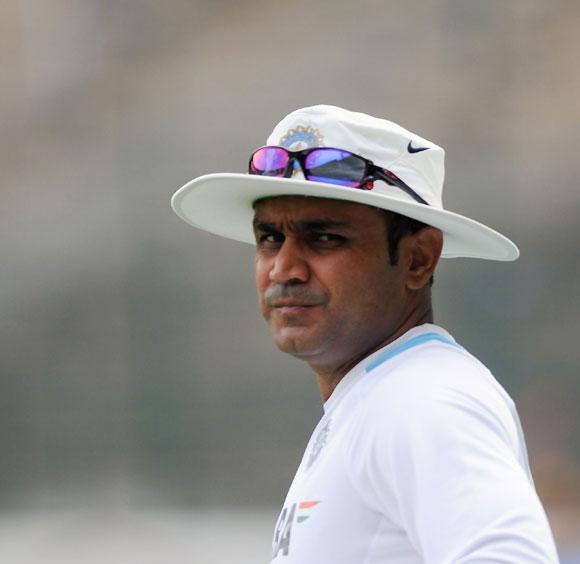 Impressive in his return from injury in the first ODI against Sri Lanka, senior Indian opener Virender Sehwag on Monday said it was important for him to get back among runs after below-par performances during the disastrous tour of Australia.
Team India hoping to capitalise on positive start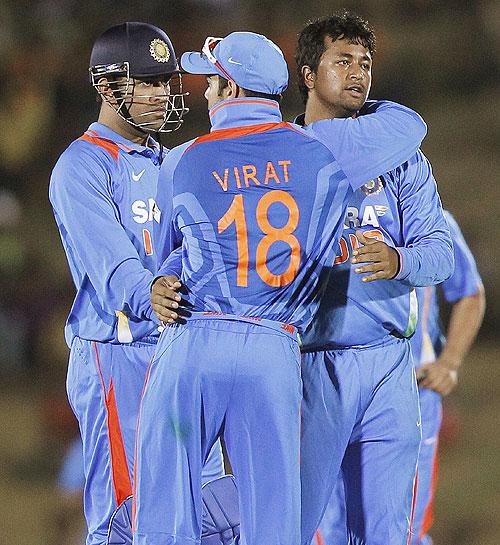 Having commenced the new season with a comfortable victory in the first ODI, favourites India will be aiming to keep up the momentum when they take on hosts Sri Lanka in the second cricket ODI in Hambantota.
July 22, 2012
Amla flails England with superb triple century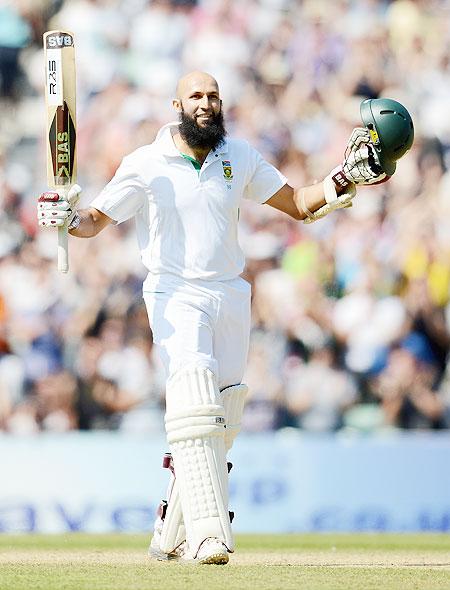 Triple centurion Hashim Amla hit the highest Test score by a South African as he and Jacques Kallis took their side to a commanding 637 for two declared against England at tea on day four of the first test at The Oval on Sunday.
Photos: Kohli steers India to victory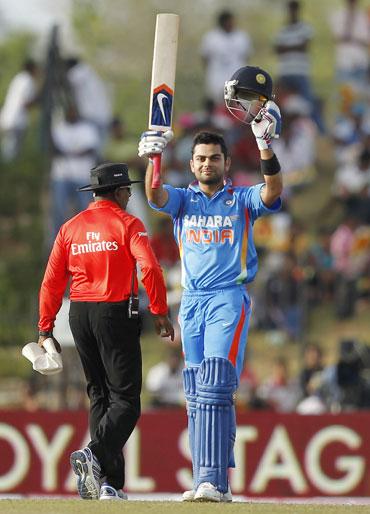 Virat Kohli cracked his third consecutive century against Sri Lanka to lead India to a comfortable 21-run win in the first One-day international on Saturday.
Performing well for Team India is a responsibility: Kohli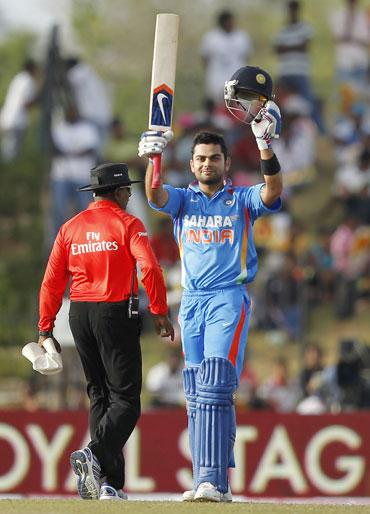 Virat Kohli, who fashioned India's 21-run victory over Sri Lanka in the first One-dayer in Hambantota, says that wearing India colours was a big motivating factor for him.
Irfan Pathan must be given a long rope: Akram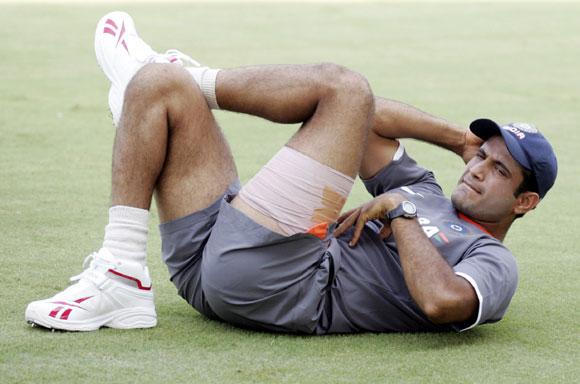 Former Pakistan captain Wasim Akram lauded the Indian selectors' decision to pick Irfan Pathan for the ongoing tour of Sri Lanka and said the Baroda speedster is the best choice to fill the all-rounder's slot in the team.
July 21, 2012
Graeme Smith joins elite club with 25th Test ton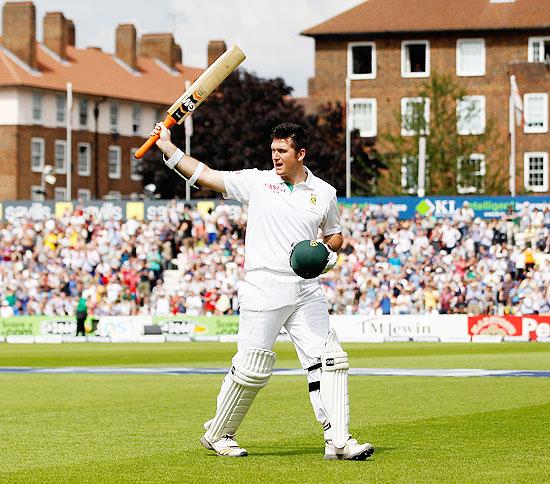 Graeme Smith became only the seventh batsman ever to register a hundred in his 100th Test. Rediff.com takes a look at the six legends who preceded Smith to the feat.
Dhoni should be careful with comments: Azhar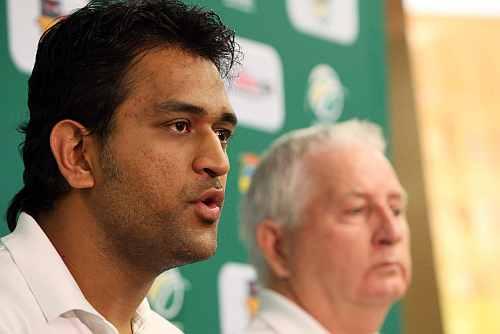 Former Indian cricket captain Mohammad Azharuddin feels current skipper Mahendra Singh Dhoni, who has never minced words in giving opinions on his teammates, should be "careful with his comments" if he wants a happy dressing room in the times to come.
Rahul Sharma left out of Indian team for 1st ODI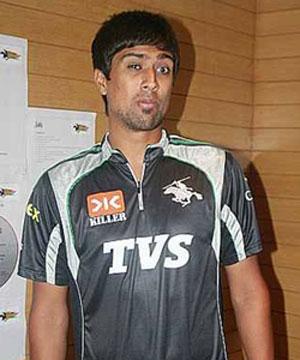 Leg-spinner spinner Rahul Sharma, who tested positive for recreational drugs after being caught at a rave party, was on Saturday left out of the Indian cricket team for the first One-dayer against Sri Lanka at Hambantota.
We need to get used to Hanbantota conditions: Dhoni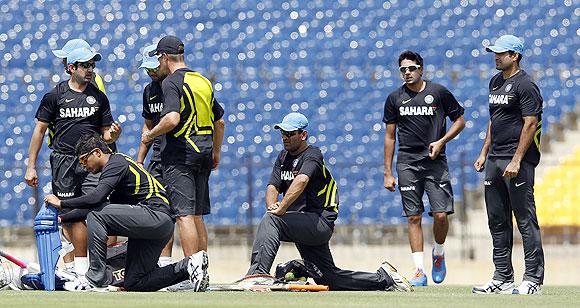 India captain Mahendra Singh Dhoni said adapting quickly to the conditions will be the key to his team's success in the first One-Day International against Sri Lanka in Hanbantota on Saturday.
July 20, 2012
Refreshed India pitted against in-form Sri Lanka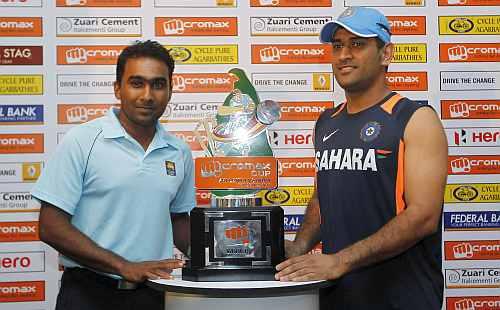 A rejuvinated India would look for a winning start to the new season but the task would be easier said than done against a strong Sri Lanka as the two sides clash in a five-match ODI series starting in Hambantota on Saturday.
July 19, 2012
Hundred high for Proteas captain Graeme Smith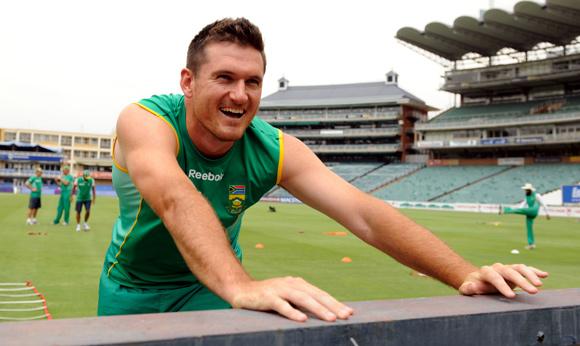 Graeme Smith returns to England to play what is his 100th Test match -- at The Oval. He still captains the South African side and besides his personal milestone also has a major agenda this time around. A win over England in the ongoing Test series will make South Africa the No.1 Test side in the world.
July 18, 2012
We have to improve in all the three departments: Dhoni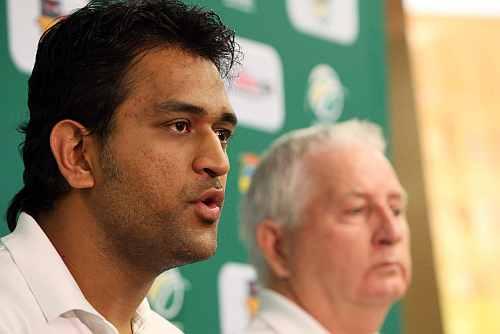 Indian cricket captain Mahendra Singh Dhoni said the short series against Pakistan later this year would be a bit tough for the players because of the hectic schedule but added that they would have to be ready and do well against their arch-rivals.
July 17, 2012
Should India play cricket with Pakistan again?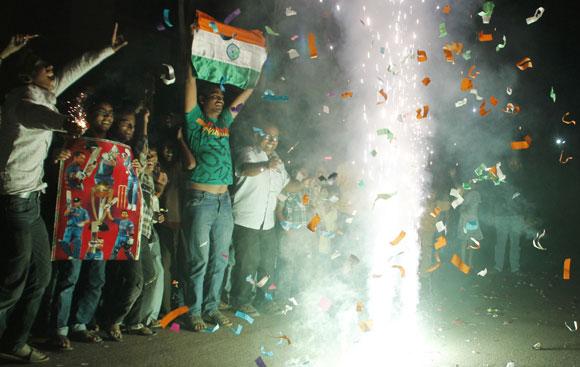 India and Pakistan are set to resume cricketing ties, with the BCCI agreeing to play three ODIs and two T20 matches with the arch-rival. The neighbouring countries have not played each other in a bilateral series for close to five years.
July 16, 2012
Is India better off without Tendulkar in ODIs?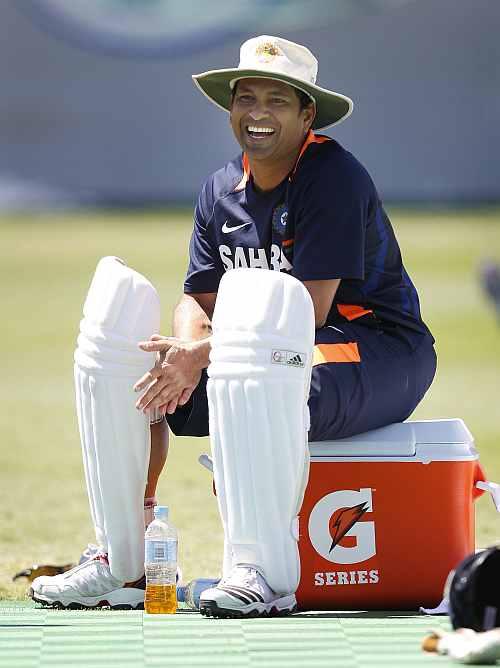 Sachin Tendulkar has opted out of the series, but not many are bothered about his absence as he has been doing it for the last few years. So, is Indis better off without Tendulkar in the One-day game? Have your say.
July 15, 2012
It was a joy to pad up against Binga: Tendulkar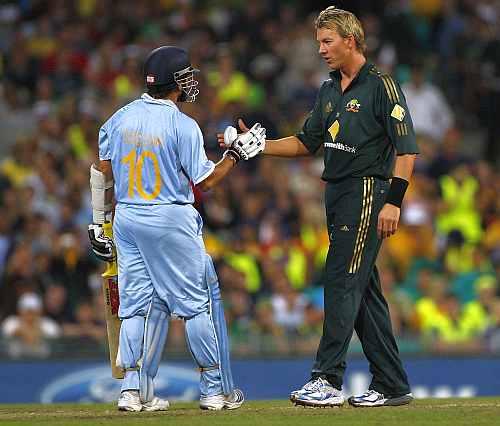 Their on-field face-offs were among the most exhilarating sights in international cricket and as Australian speedster Brett Lee drew curtains on his injury-ravaged career, senior Indian batsman Sachin Tendulkar paid tribute to him saying that it was a "joy" to pad up against the pacer.
Don't think there's anything like 'teesra': Ashwin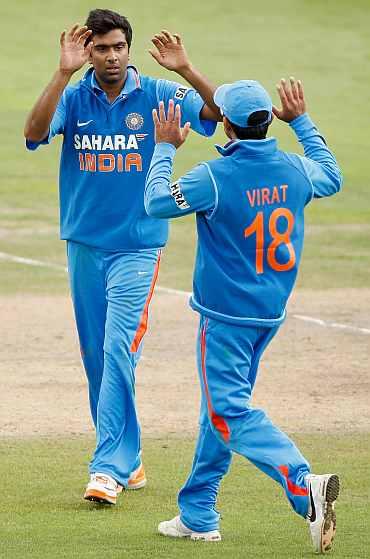 Tweakers world over are experimenting with what they claim to be new variations but Indian off-spinner R Ashwin can't understand the hype around the teesras and insists that there are just two basic deliveries to work with for an off-spinner.
July 14, 2012
'Nobody is going to be able to replace Dravid at No 3'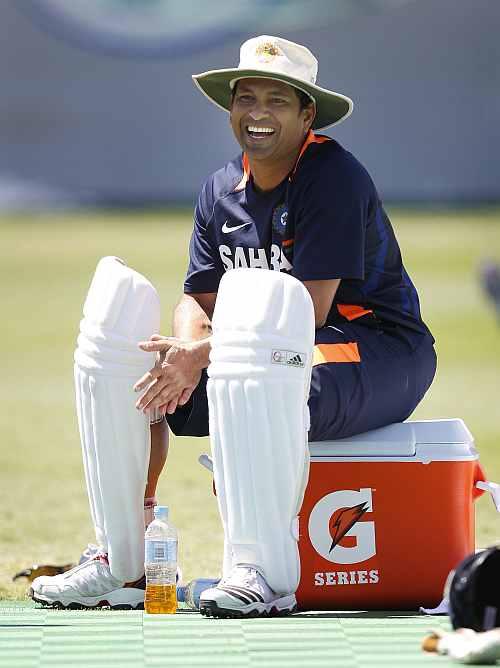 With a hectic season coming up, who better than batting ace Sachin Tendulkar knows what's in store for Team India. After the upcoming ODI series against Sri Lanka, the going only gets tougher with the challenge of New Zealand, England and Australia to follow.
July 13, 2012
'I should be able to make a mark while playing for India'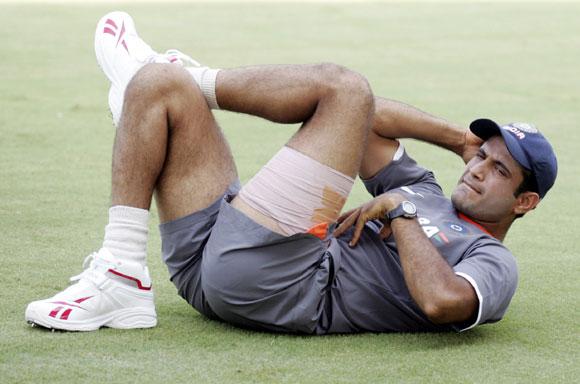 Irfan Pathan hates the idea of being another run-of-the-mill cricketer who is just happy about plying his trade day in and day out without making a mark.
Injuries force Brett Lee's retirement from cricket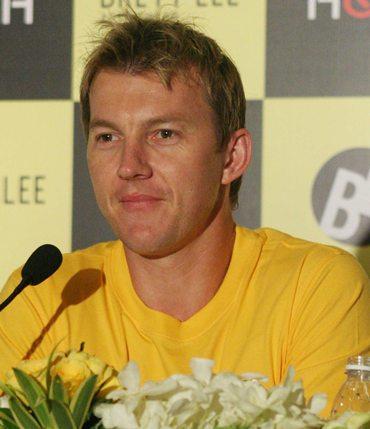 Australian fast bowler Brett Lee retired from international cricket on Friday, just days after he was forced to return home from England after sustaining another injury and a few months before he had pencilled in a possible exit from the game.
July 12, 2012
Spotted: Dhoni enjoys quiet dinner at New York restaurant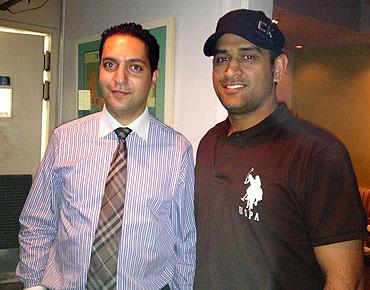 India captain MS Dhoni and his wife were spotted at Indian restaurant, Mint in New York on Tuesday.
We can't start thinking of being No. 1 again: Tendulkar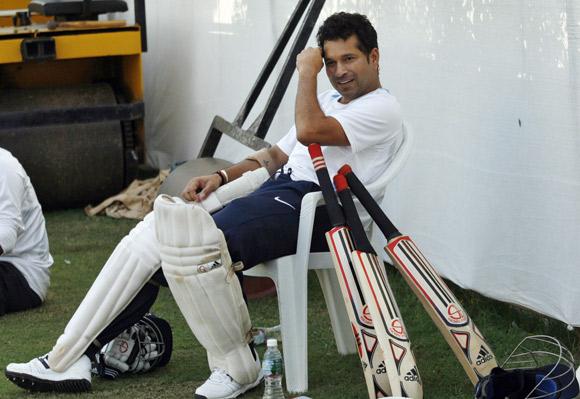 There has been a raging debate whether the next crop of Indian youngsters are passionate enough about playing Test cricket but Sachin Tendulkar reckons that players cannot be forced into liking the longer format.
July 11, 2012
You have got to be madly in love with cricket: Tendulkar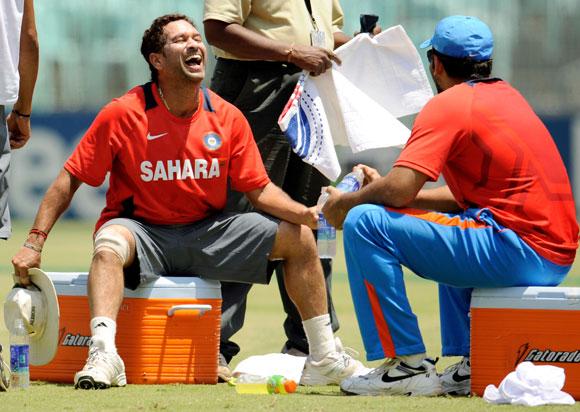 Sachin Tendulkar feels that being "madly in love" with cricket has helped him stay at the top for more than two decades.
July 10, 2012
PHOTO: When Boucher got hit on the eye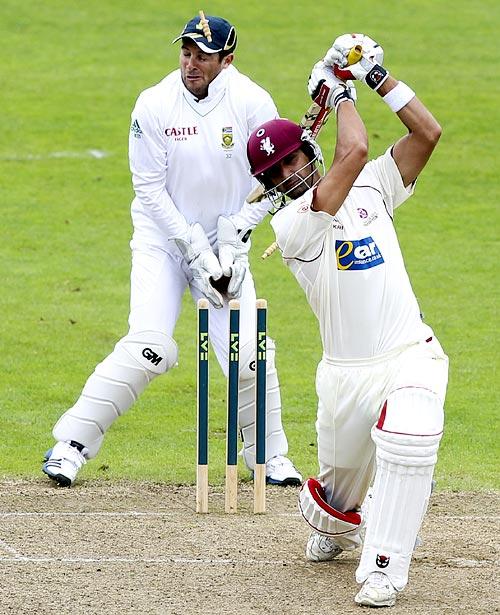 A freak injury has turned out to be a potential career-ending injury for South African wicketkeeper Mark Boucher. The veteran suffered a cut to his left eye ball during a warm-up match against English county side Somerset and will need to undergo surgery.
Kevin Pietersen contemplates return to the shorter format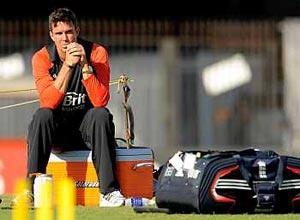 Kevin Pietersen has said there is still a chance he could play 'white ball' cricket for England again despite retiring from limited overs internationals.
Happy Birthday, Sunny Gavaskar!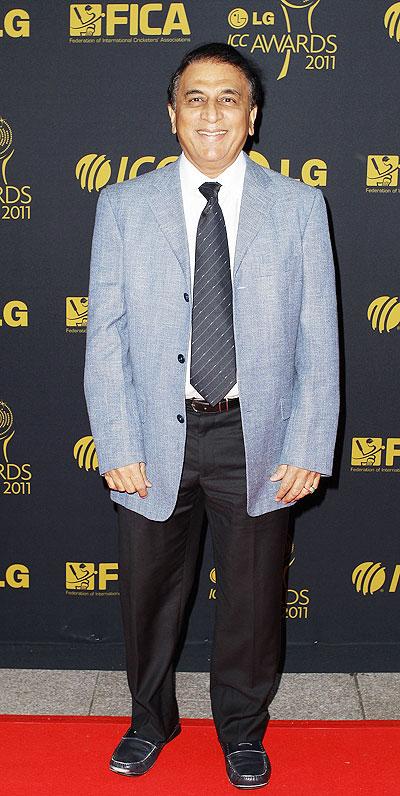 pays tribute to the former Test run-machine who turns 63 today.
July 08, 2012
'If Sachin's record is not broken, human race will lag'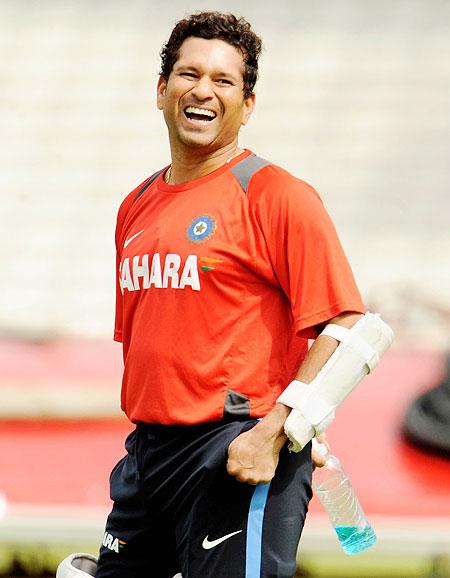 Sachin Tendulkar's feat of 100 international centuries might seem impossible to scale, but former India skipper Kapil Dev on Sunday said the "human race would fall behind" if the record is not broken in times to come.
July 07, 2012
Yuvraj Singh launches cancer-awareness program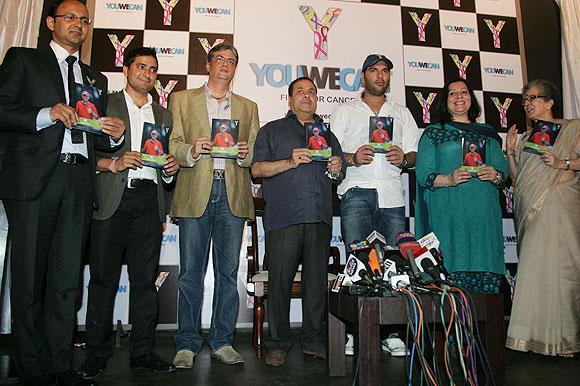 Indian cricketer, Yuvraj Singh, who recently won his battle against cancer, on Saturday, launched 'YouWe Can', an initiative dedicated to raise cancer-awareness.
Hope I am lucky to get Arjuna this time: Yuvraj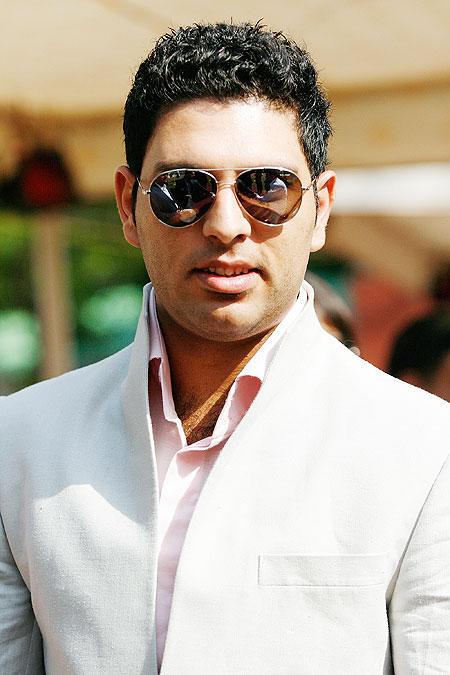 Yuvraj Singh, who has recovered from a rare germ cell cancer, feels 'honoured' that the BCCI has again sent his nomination for the prestigious Arjuna award and is hoping that he will be lucky this time.
'WC win was because of strong team, not just the captain'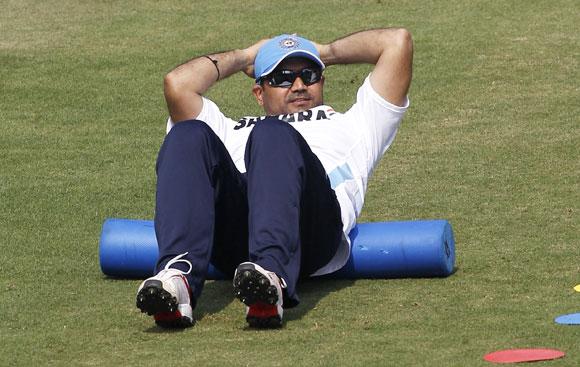 Virender Sehwag, whose differences with captain Mahendra Singh Dhoni came to fore during last year's Australian tour, today appeared to take a jibe at the skipper when he said the World Cup was won because India had a strong team.
July 06, 2012
Spotted: Yuvraj Singh with Ojha at the NCA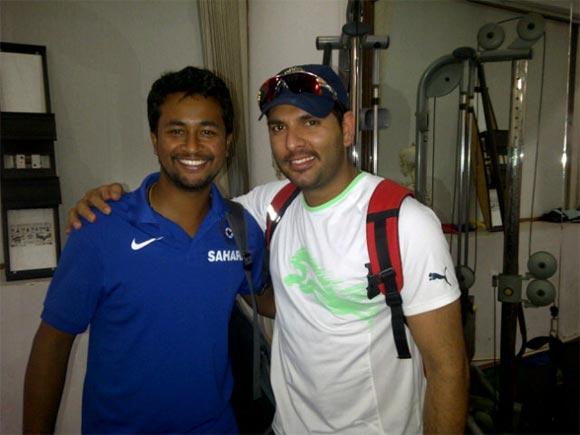 Yuvraj Singh is busy working on his comeback at the National Cricket Academy in Bangalore.
As long as I am enjoying, I'll play ODIs: Tendulkar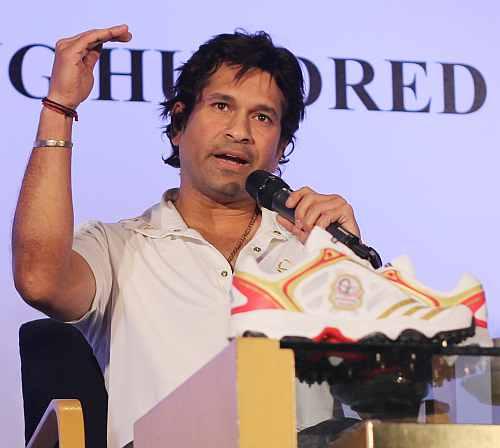 He might be skipping One-Day Internationals with regularity, but Sachin Tendulkar says he does not plan to quit the format altogether just yet and will continue as long as he enjoys the game.
'Sachin is 39 and should be allowed to choose'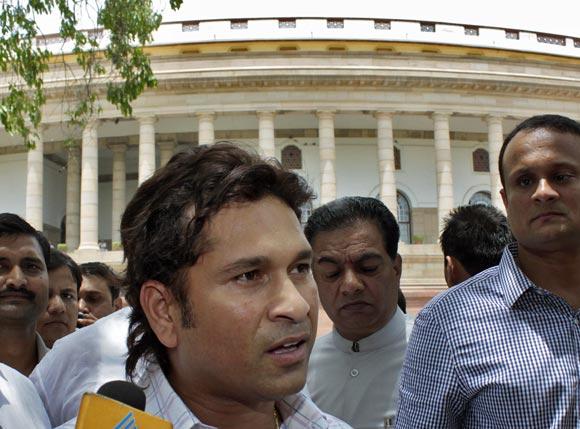 Sachin Tendulkar will be missed by the Indian team during the upcoming limited-overs' series in Sri Lanka, but he has the right to pick and choose the series he wants to play, says opening batsman Virender Sehwag.
Check out the hottest cricket babes in India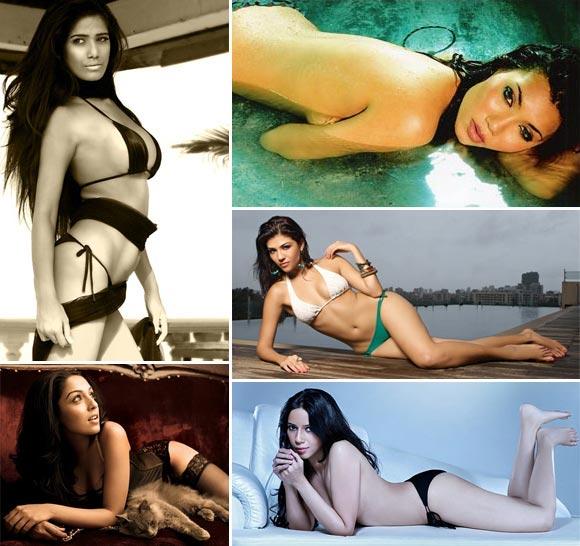 A look of some beauties who made a name for themselves by associating with the number one sport in the country.
July 05, 2012
Spotted: India fast bowler Ishant Sharma in Delhi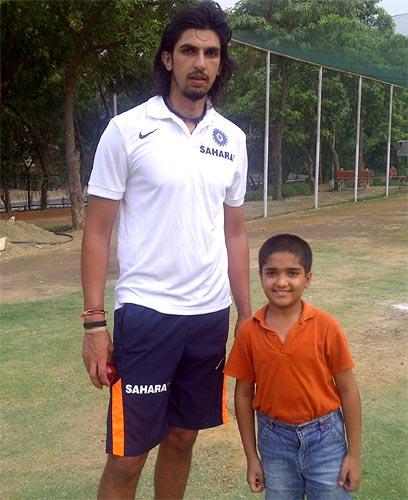 Reader Rajnish Ahuja sent us this picture from Delhi.
Greg Chappell salutes Dravid's captaincy in new book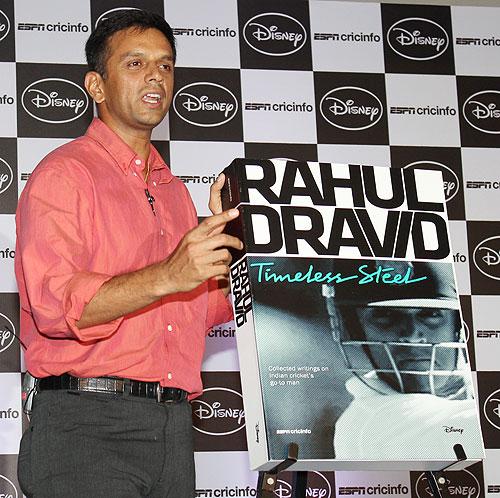 Former India coach Greg Chappell has ignited a fresh controversy in his newly-released book on Rahul Dravid, saying had the retired batting great received the same support that he gave other captains, he would have been the country's most successful skipper.
'Greg Chappell was a fantastic person to talk cricket'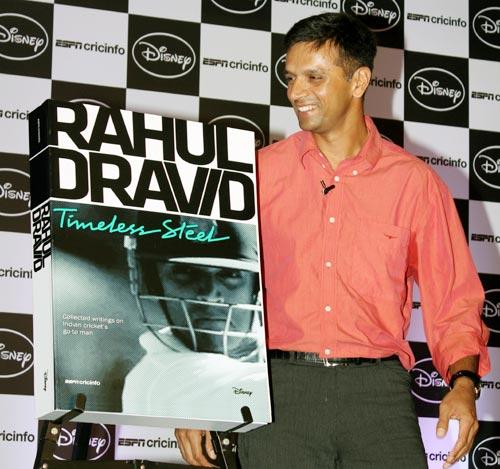 Former India captain Rahul Dravid speaks on a range of issues, from why he gave up captaincy, his relationship with Greg Chappell and why he worries for the future of India's Test cricket.
July 04, 2012
Srikkanth reckons India can return to winning ways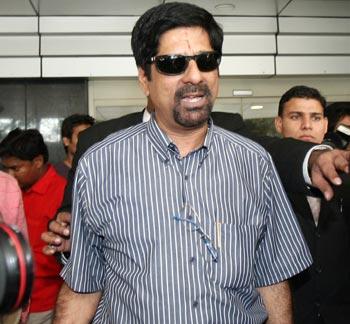 The Indian team's Chief selector Krishnamachari Srikkanth has said he is confident that the Indian team will put behind its dismal show in England, Australia and Bangladesh and return to winning ways during the upcoming tour of Sri Lanka.
Rahane looking to take Caribbean form to Lanka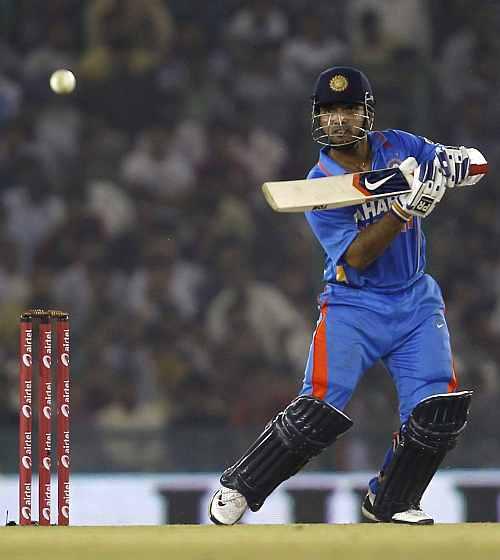 Ajinkya Rahane went through a rare lean patch during first-class matches in the Caribbean, but back-to-back half centuries in the limited-overs games have restored the Mumbai youngster's confidence as he gears up for the senior team's assignment in Sri Lanka.
Relieved Ojha will let his performance do the talking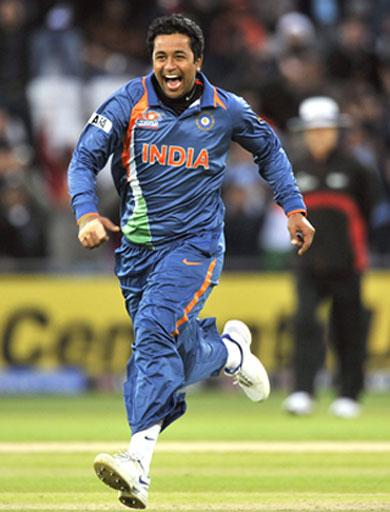 Comeback man Pragyan Ojha is more 'relieved' than 'happy' after making the cut to the 15-member squad for the five-match ODI and T20 series against Sri Lanka starting on July 21.
'I am good enough to play in all three versions'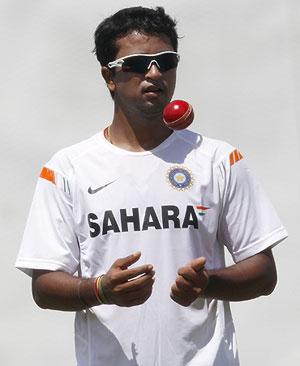 India's leading left-arm spinner Pragyan Ojha feels that it's about time that the perception about him being only effective in longer version changes as he aims to cement his place in shorter formats as well.
July 03, 2012
Pakistan offie Ajmal's action questioned again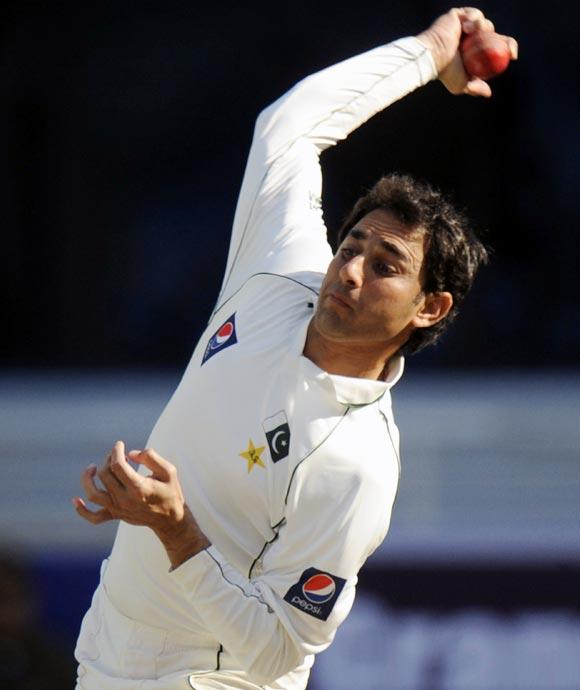 After the first Test in Galle last week, a former Sri Lankan cricketer pointed out that despite the bowler having a questionable action, no one is talking about it.
Sehwag, Zaheer set to return for Sri Lanka tour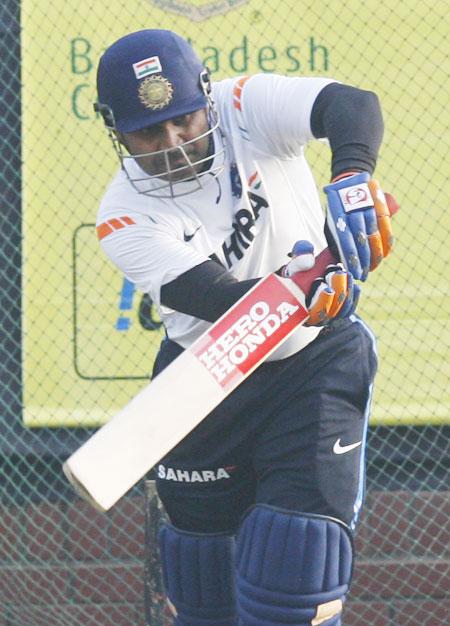 The fit-again duo of opening batsman Virender Sehwag and pacer Zaheer Khan is all set to return to the Indian squad after missing the Asia Cup when the selectors meet in Mumbai on Wednesday to choose the side for the upcoming cricket tour of Sri Lanka.
July 01, 2012
Dravid open to coaching Team India in future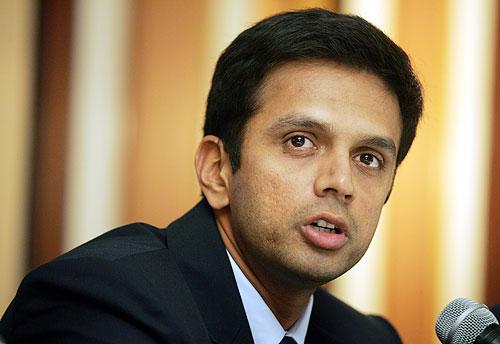 Recently-retired Rahul Dravid indicated that he is open to the idea of coaching the Indian cricket team in future.
Archives
June 2012
|
May 2012
|
April 2012
|
March 2012
|
February 2012
|
January 2012
|
September - December 2011
|
July 2011
|
May 2011
|
March 2011
|
January 2011
|
November 2010
|
September 2010
|
July 2010
|
May 2010
|
April 2010
|
March 2010
|
February 2010