August 31, 2012
PHOTOS: Captain Taylor sets tone with attacking hundred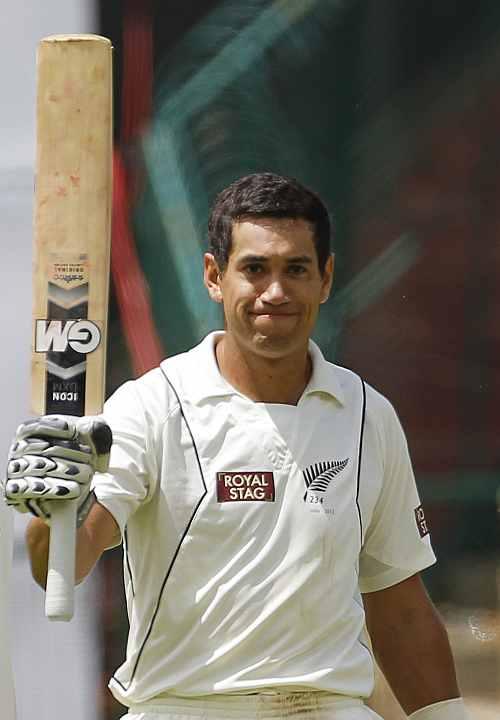 Images from the first day's play of the second Test between India and New Zealand being played at the Chinnaswamy Stadium in Bangalore
I look upto Virat for inspiration, says Unmukt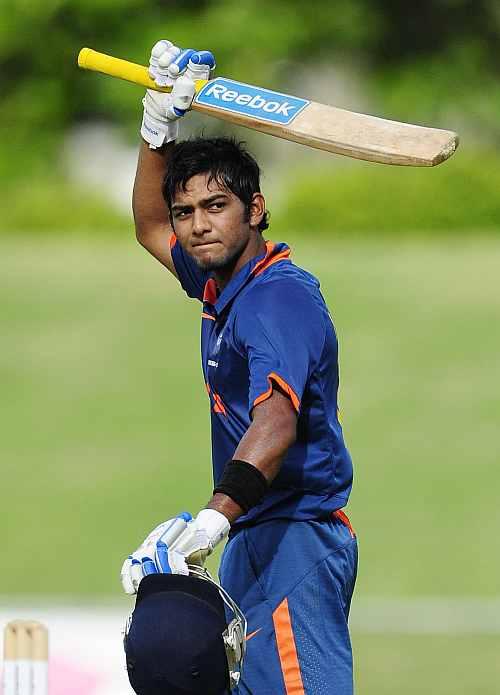 His confident strides, the swagger at the crease bear striking similarities with another former India U-19 captain and Unmukt Chand readily agrees that Virat Kohli has been an inspiration for him.
August 30, 2012
'Pujara and Kohli have the hunger for success'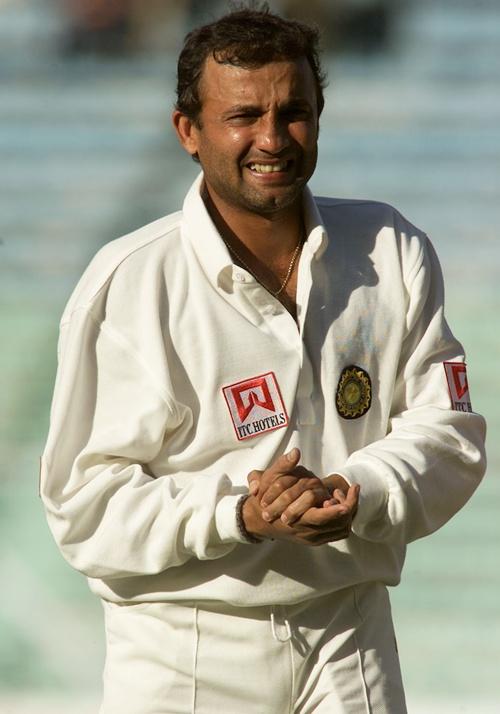 Former India stumper Nayan Mongia tells that many players from the Under-19 World Cup-winning team have the potential to make it to India's senior squad.
India aim for whitewash against struggling Kiwis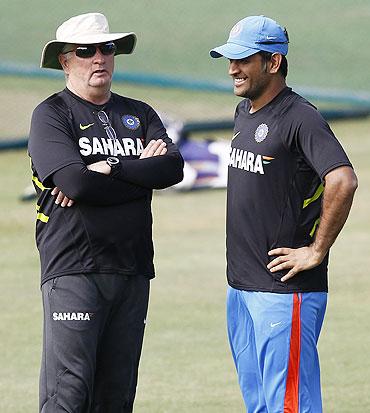 Seeking to complete a whitewash, India will again rely on the guile and skill of their spinners when they take on a hapless New Zealand in the second and final Test in Bangalore on Friday.
Dhoni, Kohli in contention for ODI Cricketer of the Year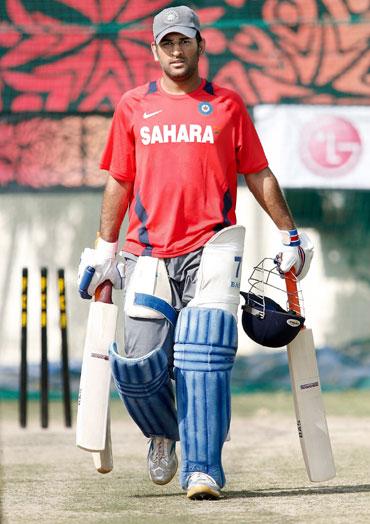 Indian cricket captain Mahendra Singh Dhoni and team-mate Virat Kohli are in the running for the 'ODI Cricketer of the Year' trophy, while veteran Sachin Tendulkar has been nominated for the 'People's Choice Award' in the short-list announced today for the ninth LG ICC Annual Awards in Colombo.
Still a long way to go, says U-19 'keeper Smit Patel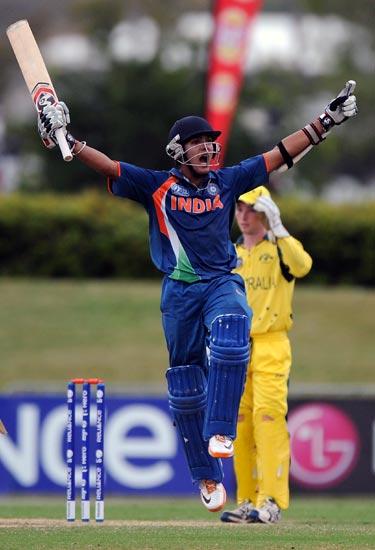 India's under-19 team 'keeper Smit Patel spoke with Rediff.com's after returning from Australia with the under-19 World Cup. Check out the story of his life thus far and plans for the future.
'I am confident enough to do well in the T20 World Cup'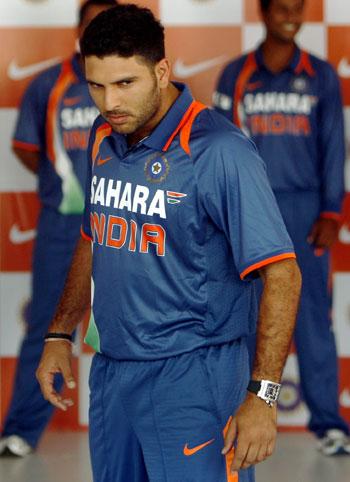 Yuvraj Singh's surprise selection in the Twenty20 World Cup squad might have raised doubts about his fitness but the all-rounder today sought to put the record straight by announcing that he is physically and mentally strong enough to make a comback into the international arena.
Indian batsmen have to negotiate New Zealand pacers: Dhoni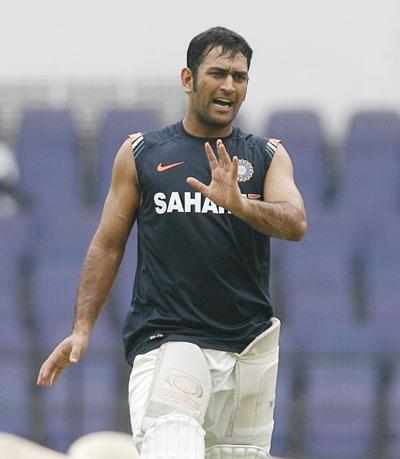 India captain Mahendra Singh Dhoni has cautioned his teammates from taking New Zealand lightly and said the visiting team's pacers would look to exploit the overcast conditions during the second Test match, starting in Bangalore on Friday.
Champion Yuvraj has set an example: Tendulkar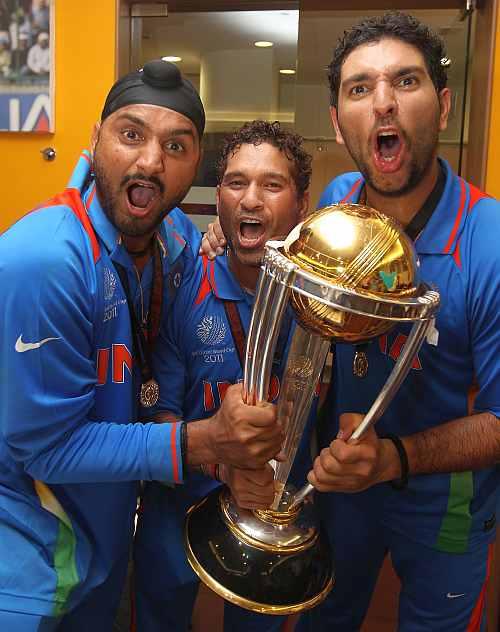 As Yuvraj Singh prepares to start his second innings in international cricket after his successful battle with cancer, Sachin Tendulkar says the "champion" has set a great example for not just fellow sportspersons but all those suffering from the disease.
August 29, 2012
Tips given by Sachin was very helpful for us: Unmukt Chand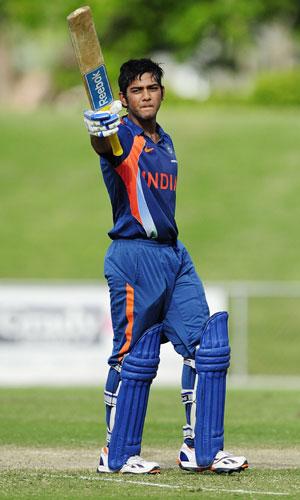 India's triumphant under-19 World Cup captain Unmukt Chand on Wednesday said his team's interaction with senior batsman Sachin Tendulkar helped the side to regain the coveted title Down Under.
''WI, Pakistan could challenge India at World T20'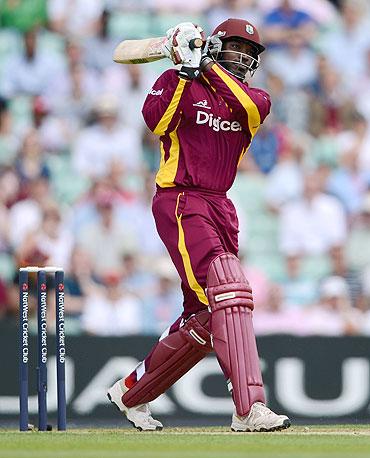 A swashbuckling West Indies and a talented Pakistan will pose the biggest threats to India captain Mahendra Singh Dhoni's dream of lifting his second Twenty20 World Cup title, according to former skipper Sourav Ganguly.
'Unmukt was always clear that he wanted to play cricket'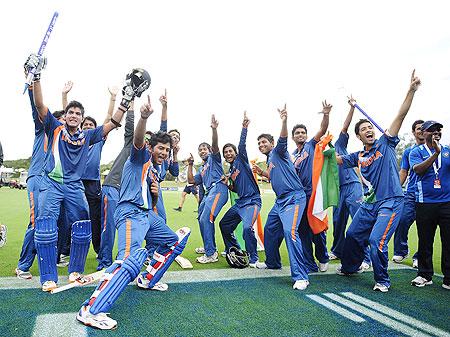 India Under-19 captain Unmukt Chand's parents -- father Bharat and mother Rajeshwari -- look back on their son's childhood and how his love for the game grew over time.
August 28, 2012
PICS: Victorious India U-19 get warm reception in Mumbai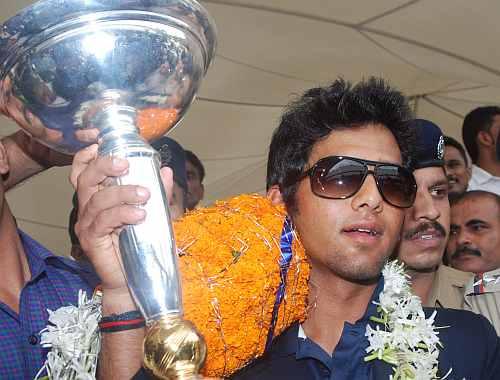 The victorious Indian Under-19 cricket team arrived to a rousing reception in Mumbai on Tuesday from Australia after winning the World Cup in Townsville on Sunday.
Will focus on my India 'A' tour to New Zealand: Chand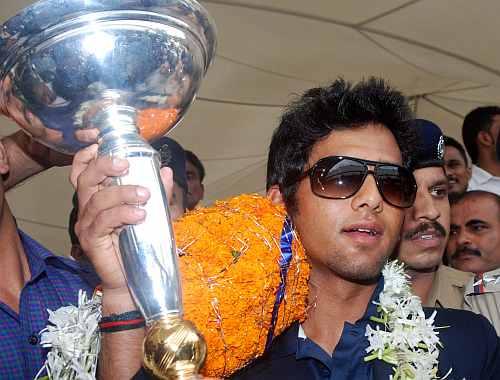 His sterling performance at the junior level might have brought him in contention for a slot in the senior side but India's under-19 World Cup winning captain Unmukt Chand said that he is not looking too far ahead and wants to do well for India A in the next tournament.
'Harbhajan should be playing in all three formats'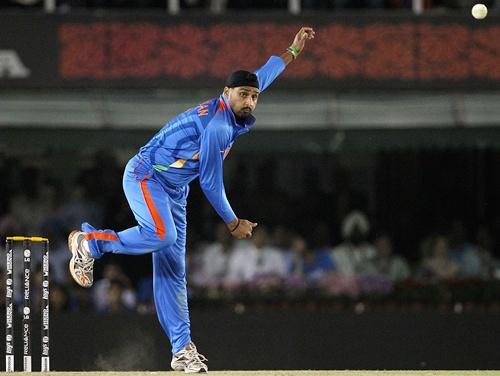 Former captain Sourav Ganguly says the Board of Control for Cricket in India should have ensured that senior off-spinner Harbhajan Singh was not kept out of the national side for more than six months.
Pujara, Kohli signal beginning of new era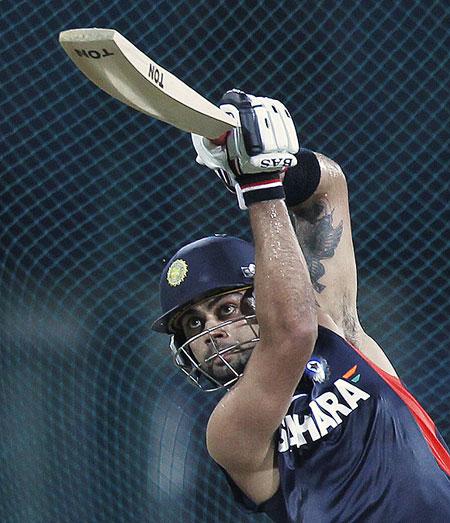 Playing under the inevitable shadow of the now-retired Rahul Dravid and VVS Laxman, Cheteshwar Pujara and Virat Kohli handled both the Kiwis and weight of expectations well in the first Test, says .
Zaheer taught me nuances of fast bowling: Umesh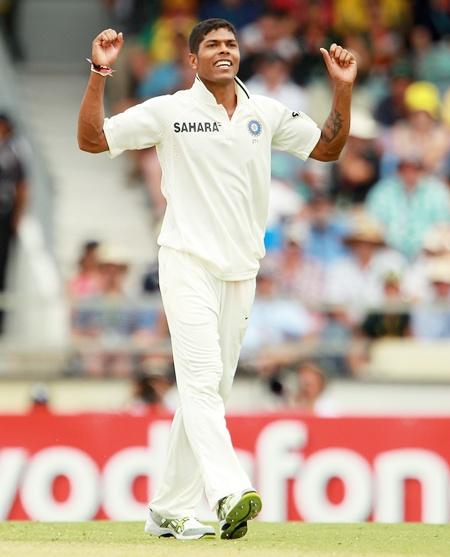 Indian paceman Umesh Yadav said speed was his only virtue before he came in touch with senior pro and team-mate Zaheer Khan, who taught him a few tricks of the trade to improve as a bowler.
August 27, 2012
Hyderabad high vaults Ashwin to career-best ranking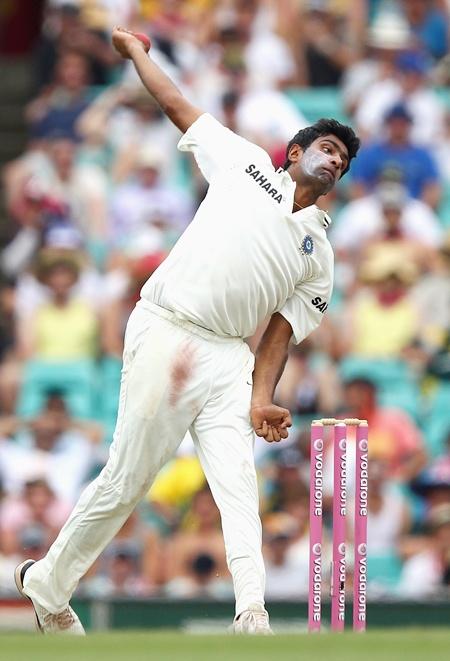 India off-spinner Ravichandran Ashwin's match haul of 12 for 85 against New Zealand in the first Test in Hyderabad helped him vault 19 places to a career-best 25 in the latest Reliance ICC Player Rankings for Test bowlers, which were released on Monday.
Unmukt is more talented than Gambhir, says coach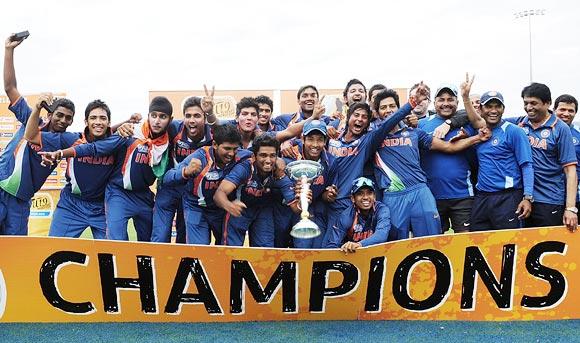 For a coach, it is as difficult to compare two of his favourite students as it is for a parent to discriminate between kids but Sanjay Bhardwaj feels that India U-19 captain Unmukt Chand is a better talent than his other illustrious ward Gautam Gambhir.
Struggling Kiwis practice, Indians take day off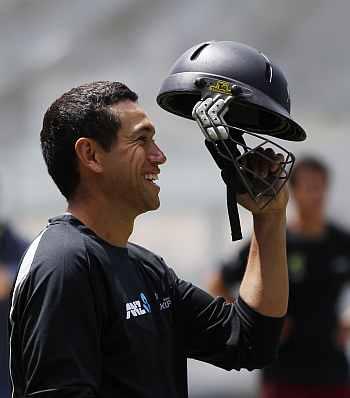 After being rattled by Indian off-spinner R Ashwin in the opening Test, New Zealand's cricketers on Monday sweated it out at the nets for two hours to prepare for the second and final Test in Bangalore starting August 31.
Modest Kohli refuses comparison with Tendulkar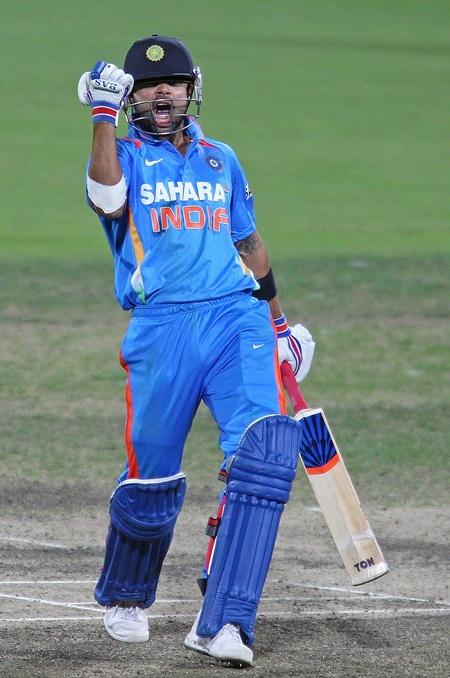 Sachin Tendulkar sees a shadow of himself in Virat Kohli but the young Indian batsman says he literally worships the iconic cricketer and matching his feats would be nothing short of "mission impossible" for him.
COLUMN: Hail India's young brigade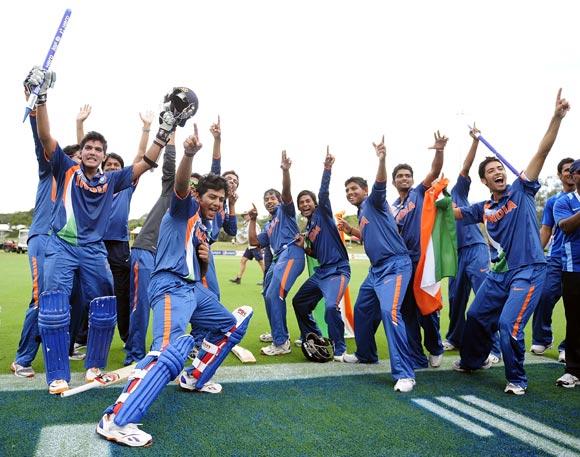 India's Under-19 World Cup triumph has confirmed that India's reservoir is inundating with bright, exciting talents, says .
Spotted: Nicky Boje at Dubai Airport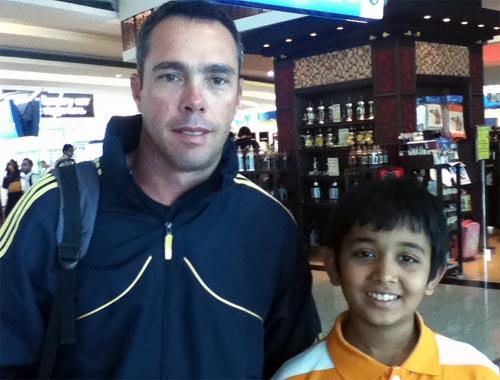 Reader Aniruddh Anand sent us this picture.
August 26, 2012
PHOTOS: Ashwin spins India to massive victory in first Test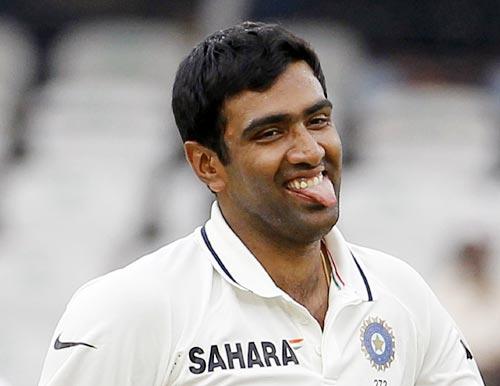 Off-spinner Ravichandran Ashwin picked up a career-best 12 wickets as India crushed New Zealand by an innings and 115 runs within four days in the opening Test.
PHOTOS: Indian colts celebrate after winning World Cup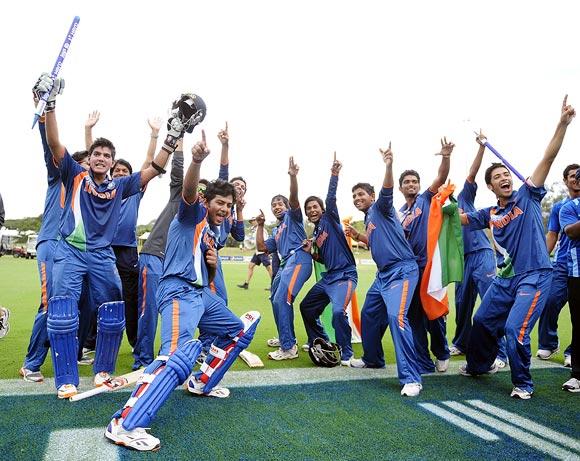 The victory gave India its third World Cup title, after Mohammad Kaif and Virat Kohli had lifted the trophies in 2000 in Sri Lanka and 2008 in Malaysia.
PHOTOS: Chand shines bright as Indian colts win World Cup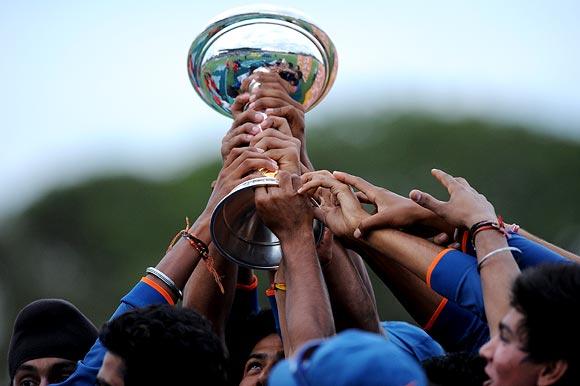 Unmukt Chand led from the front with a magnificent hundred as India Under-19 lifted their third World Cup title after beating formidable defending champions Australia by six wickets in the final.
Chand hails team effort for the World Cup win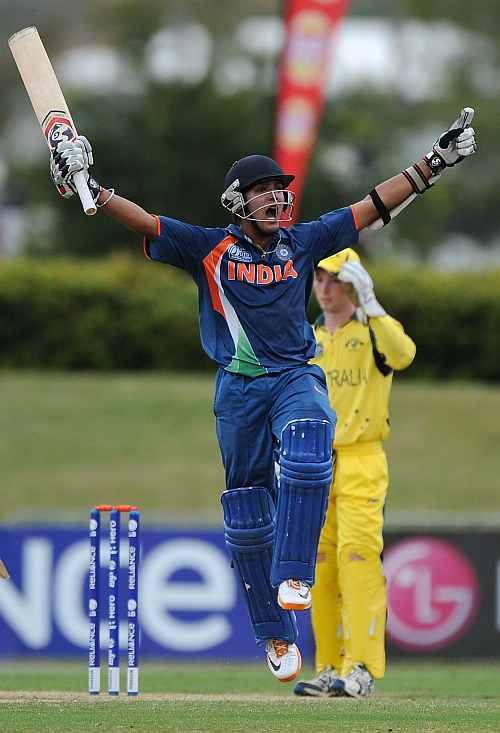 India captain Unmukt Chand hailed the "team spirit and obedience" of his boys after they upstaged formidable defending champions Australia to clinch their third Under-19 World Cup title in Townsville on Sunday.
August 25, 2012
It's important to stick to basics in Tests: Ojha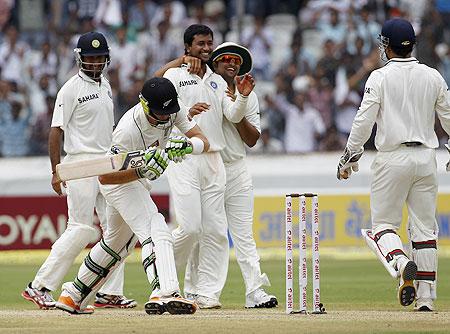 Young left-arm spinner Pragyan Ojha has said that he and Ravichandran Ashwin can together take forward the legacy of great Indian spinners of the past as they are bowling well in tandem.
PHOTOS: Six-star Ashwin puts India on top against NZ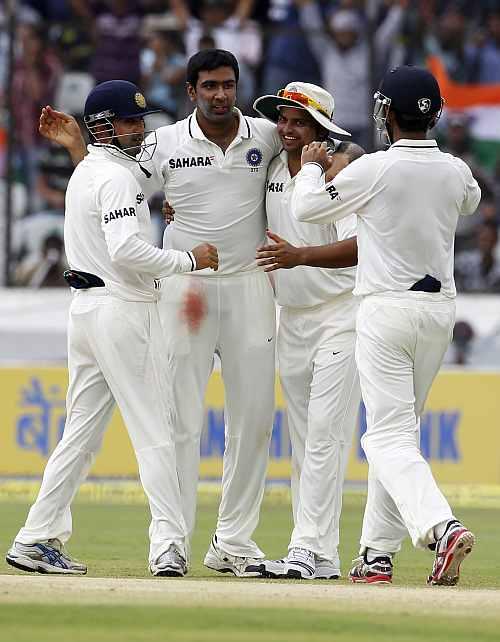 Images of the third day's play of the first Test between India and New Zealand being played in Hyderabad.
August 24, 2012
We're hoping to make the Kiwis follow-on: Ashwin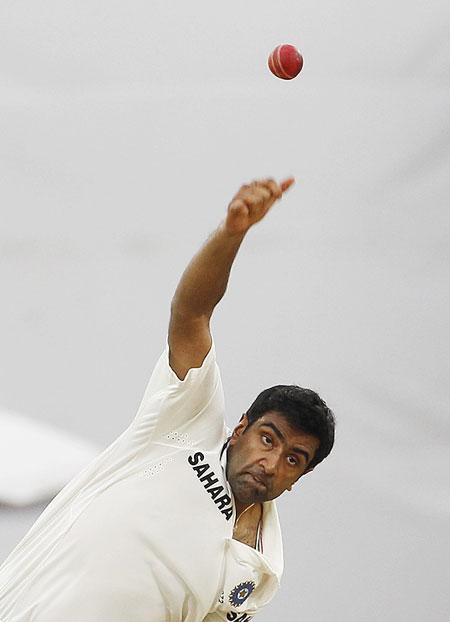 Having driven India to a dominant position after polishing off the Kiwi top-order, spinner Ravichandran Ashwin says getting the remaining wickets on Saturday, Day 3 of the first Test, will not be easy, although the team is looking to wrap New Zealand's first innings early.
PHOTOS: Ashwin, Ojha put India in control on Day 2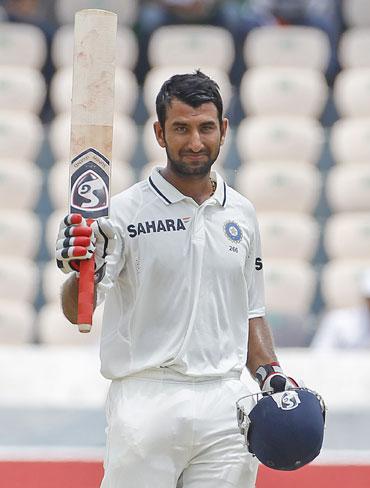 Images from Day Two of the opening Test between India and New Zealand at the Rajiv Gandhi International stadium in Uppal on Friday.
August 23, 2012
'I don't think I can replace Dravid; he's a legend'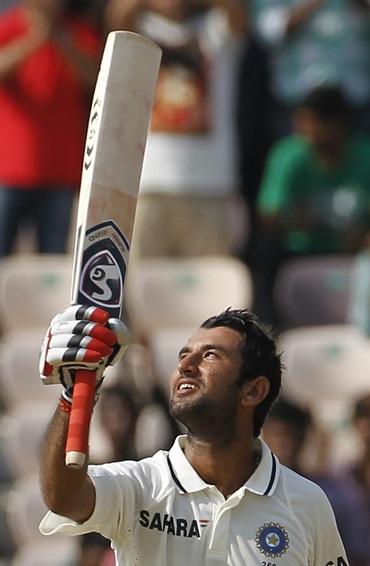 He relished batting at number three and registered a maiden hundred in the first Test against New Zealand in Hyderabad on Thursday, but insisted it is not appropriate to suggest that he can replace a legend like Rahul Dravid.
Rajkot rejoices in 'Chintu' Pujara's hundred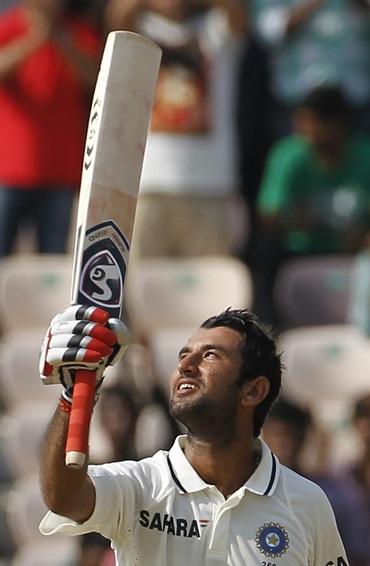 Arvind Pujara celebrates his son Cheteshwar's maiden hundred in the first Test against New Zealand with Haresh Pandya.
PHOTOS: India vs New Zealand, Hyderabad Test (Day One)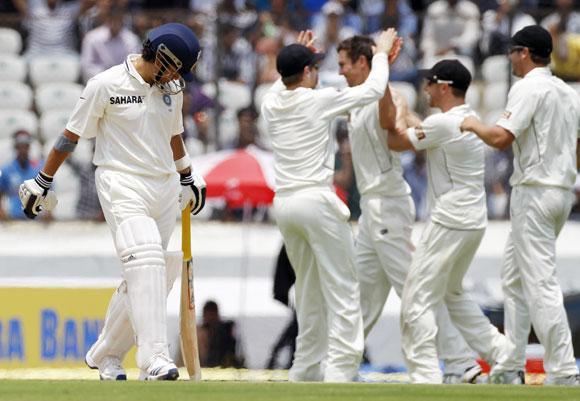 Images from Day One of the opening Test between India and New Zealand at the Rajiv Gandhi International stadium in Uppal on Thursday.
Virat Kohli going from strength to strength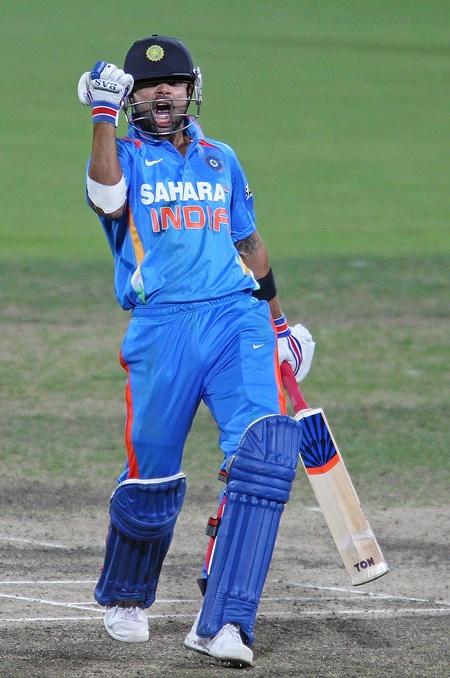 As Team India is preparing to take on New Zealand, Virat Kohli, who is playing his first full series at home, is going to be the cynosure of all eyes. He has already uncorked himself and is bound to explode against the Kiwis.
Playing Australia brought out best in Laxman: Lee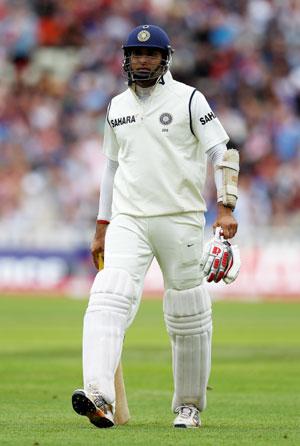 A contest against Australia brought out the best from Indian stalwart VVS Laxman, who announced his retirement a few days ago, says former Aussie pacer Brett Lee, adding such was his domination that the Hyderabadi seemed to score a hundred every time the two teams met.
August 22, 2012
Taylor looking to attack new Indian batting line-up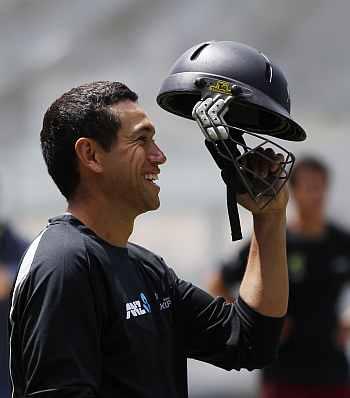 New Zealand captain Ross Taylor has said the tourists were beaming with confidence in the wake of VVS Laxman and Rahul Dravid's retirement and are eyeing to unsettle India's batting line up with an element of surprise in the two-Test series, starting in Hyderabad on Thursday.
Dhoni hopes team 'gets small things right' in 1st Test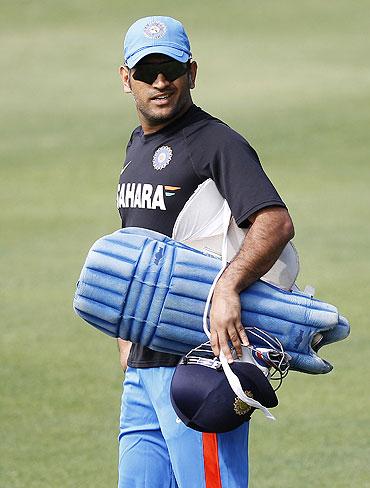 Indian captain Mahendra Singh Dhoni has said that his side would look for a fresh start in the new season after last year's Test debacle by winning the two-match series against New Zealand starting in Hyderabad on Thursday.
Laxman ignores Dhoni from guest list for late night party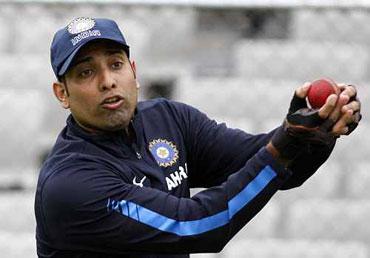 Indian captain Mahendra Singh Dhoni has added more fuel to the intense speculation about his strained relationship with VVS Laxman, when he revealed that he was not invited for a late night party thrown by the retired cricketer at his residence.
Pietersen deserves the treatment meted out by the ECB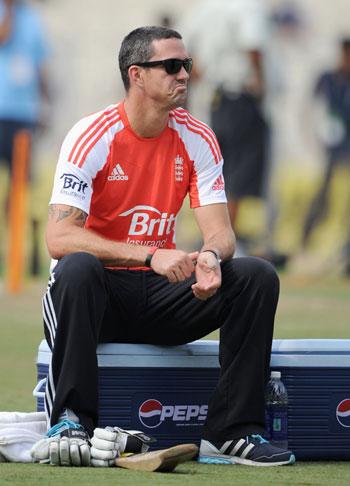 It's hard to imagine the England authorities changing their stand in Kevin Pietersen's case, writes .
Confident India set sights on U-19 WC final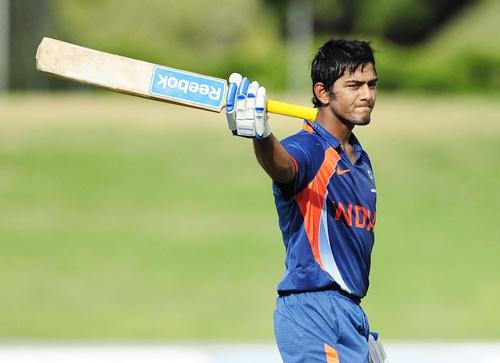 Their confidence at an all time high after a narrow win over arch-rivals Pakistan in the quarter-finals, India would look to carry on the good show against New Zealand in the semi-finals of the ICCUnder-19 Cricket World Cup, in Townsville, on Thursday.
India prepare to start life without Dravid, Laxman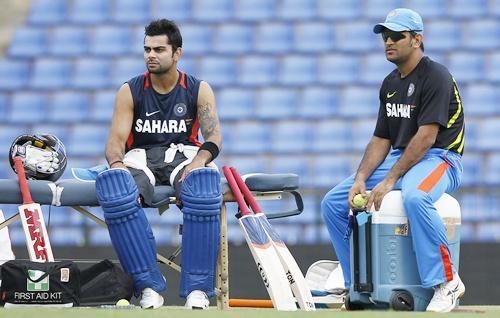 A reality check awaits the Indian cricket team as it gears up to begin life without the famed batting duo of Rahul Dravid and VVS Laxman when they take on a lowly New Zealand in the first Test of the two-match series in Hyderabad on Thursday.
Team India to test new batting order against New Zealand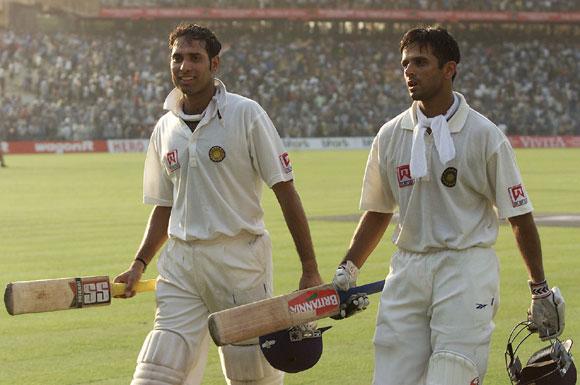 India finally confront the tricky transition problem that has been on the horizon for quite some time when they launch the two-Test series against New Zealand this week.
'We are all taken aback at VVS Laxman's decision'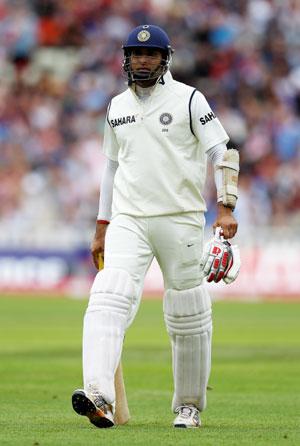 Local hero VVS Laxman's retirement just ahead of the Test series against New Zealand beginning in Hyderabad on Thursday has lessened the general interest level among common people.
'Hope Tendulkar continues to shoulder responsibility'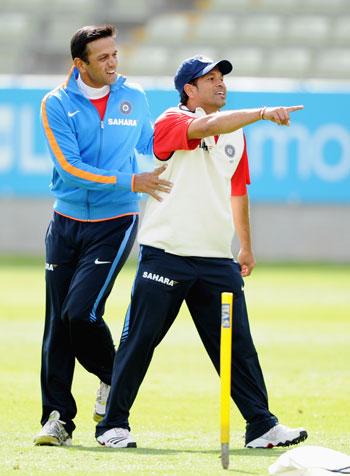 Former India captain Rahul Dravid hoped that Sachin Tendulkar would continue to shoulder responsibility in his and VVS Laxman's absence during the upcoming India-New Zealand series beginning on August 23 in Hyderabad.
Lord's showing vaults Philander to No 2 spot behind Steyn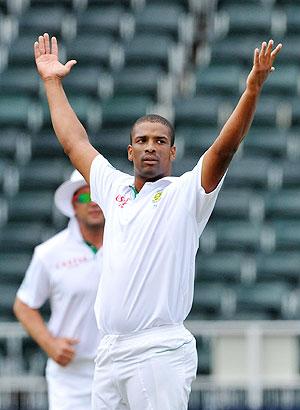 Fast bowler Vernon Philander has achieved a career-best second position on the Reliance ICC Player Rankings for Test bowlers after inspiring South Africa to a 51-run victory over England in the third Test at Lord's, which gave the Proteas a 2-0 series win, and, with it, the number-one position on the Reliance ICC Test Championship table.
August 21, 2012
Pujara 'fully motivated to do well'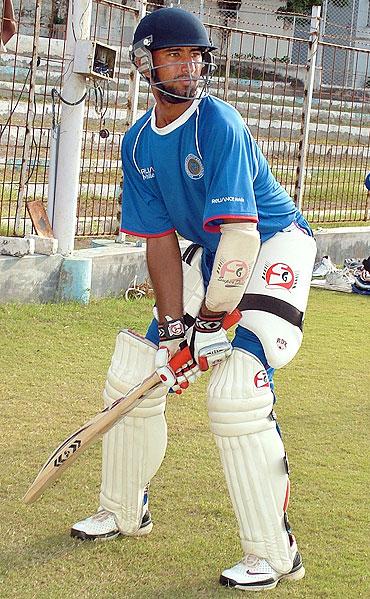 Back in the squad for the Test series against New Zealand, Cheteshwar Pujara is determined to perform and contribute to India's winning cause.
India gear up for 1st Test with intense training at nets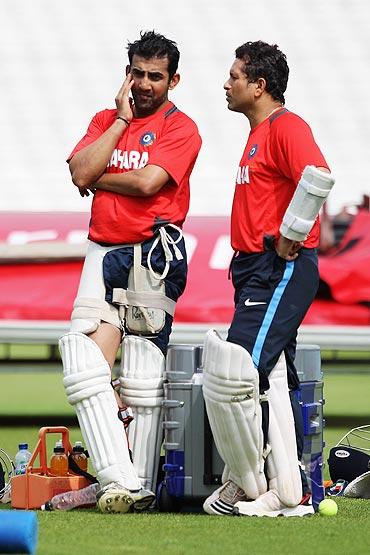 The Indian cricket team continued their strenuous training session on Tuesday ahead of the first Test against New Zealand, starting in Hyderabad on Thursday.
England did not respond well to top ranking: Strauss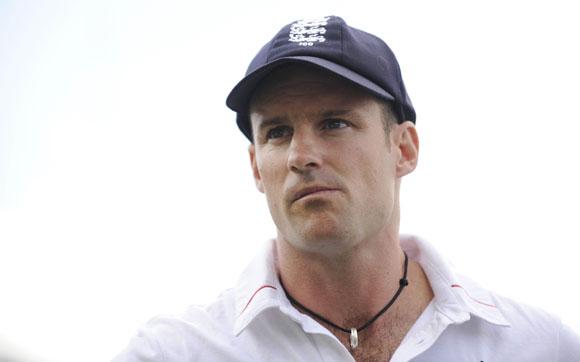 England captain Andrew Strauss acknowledged on Monday that his team had not responded well to the challenge of defending their world number one Test ranking.
VVS Laxman was a rare player in a symphony orchestra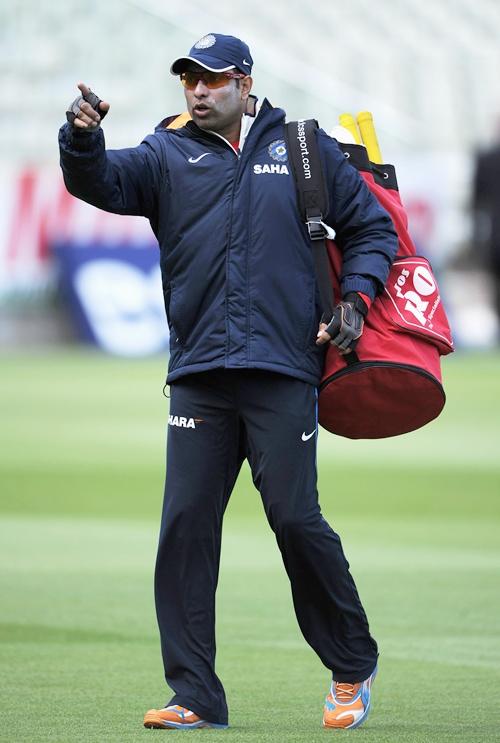 VVS Laxman was the one of the last artists of the willow, writes .
'Need to be positive about the way we play against India'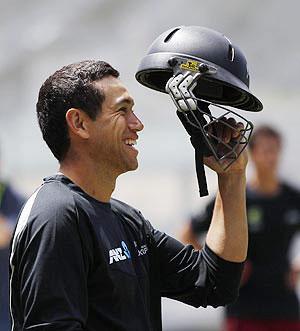 New Zealand is all set to bring back Brendon McCullum as an opening batsman for the two-Test series against India starting on Thursday in Hyderabad.
August 20, 2012
South Africa beat England to top Test rankings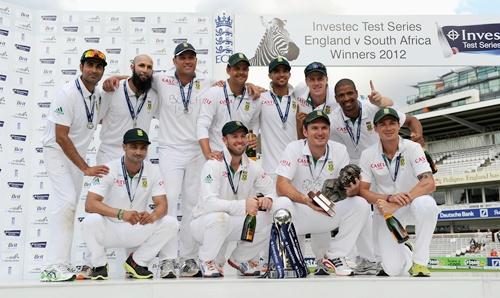 South Africa replaced England at the top of the world Test rankings on Monday after defeating the home side by 51 runs at Lord's to win their three-Test series 2-0.
Indians prepare for Test with strenuous net session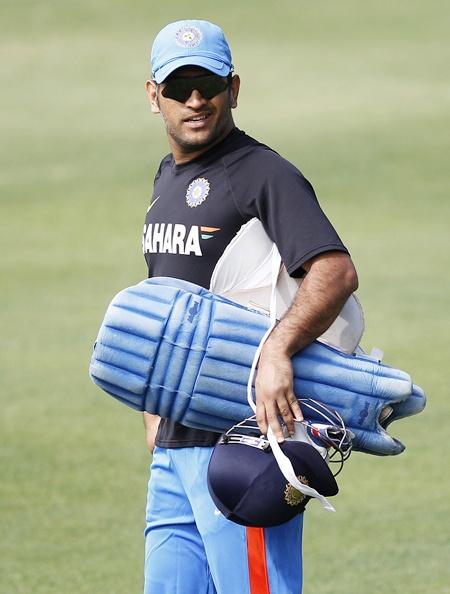 The Indian cricket team on Monday got down to serious business for the new season with a strenuous training session ahead of the first Test against New Zealand starting on Thursday.
Feel a lot relieved now: Bhajji says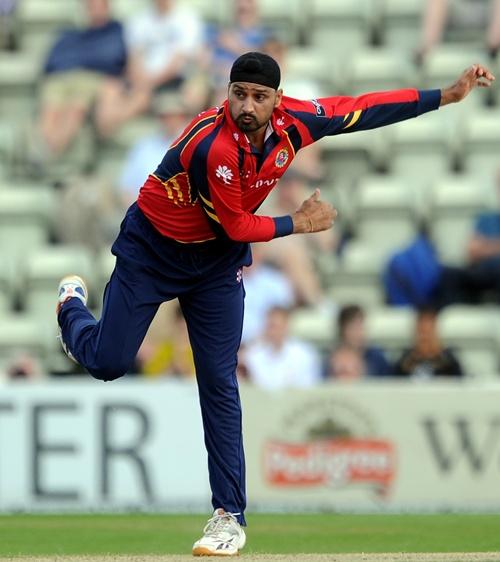 Come September, Harbhajan Singh will be back in India colours but it's more of a "sense of relief" than happiness for India's seniormost spinner as he makes his international return against New Zealand in T20s.
New zeal... and chance for Team India to redeem itself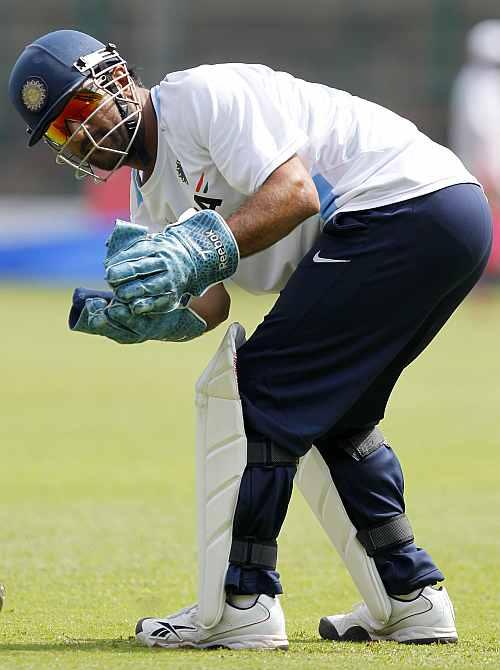 Regardless of the humiliation in England and Australia, this, says , is the best possible chance for India to prove it is still one of the finest Test teams.
August 18, 2012
'Laxman is one of the true champions of Indian batting'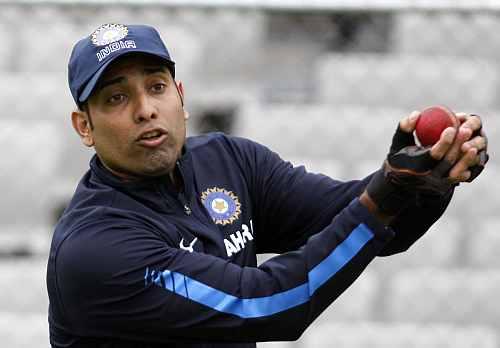 Former cricketers Chandu Borde and Bapu Nadkarni expressed surprise over VVS Laxman's decision to draw curtains on his brilliant career after being picked for the home Test series against New Zealand.
Laxman announces retirement from international cricket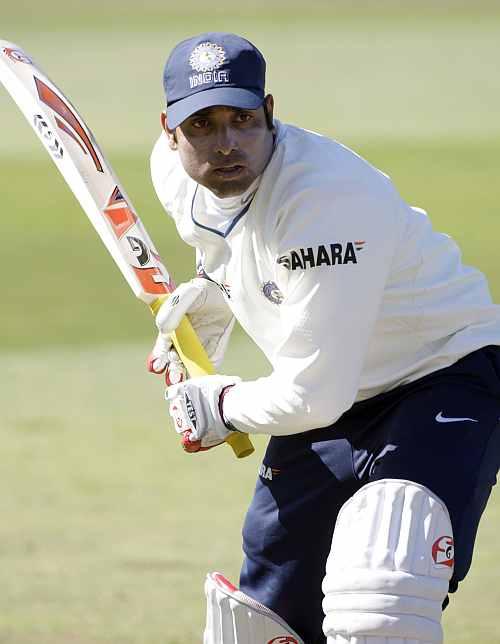 VVS Laxman, who won many a match for India with his lazy elegance including an epic 281 against Australia in Kolkata, announced his retirement from international cricket with immediate effect, bringing down the curtains on a glorious career spanning 16 years.
August 17, 2012
VVS Laxman likely to retire after New Zealand Test series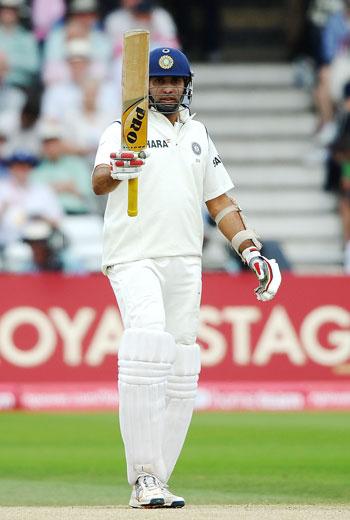 India's star batsman VVS Laxman is contemplating retirement from international cricket after the two-Test series against New Zealand starting August 23 in Hyderabad.
IPL is important and people want to play it: Dravid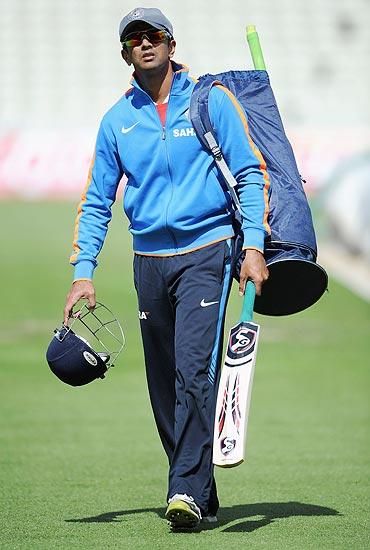 He does not quite know how it can be worked out but former India captain Rahul Dravid wants an arrangement in which the world's best cricketers can play in the Indian Premier League without compromising on representing their country in the Test arena.
August 16, 2012
'Playing Test cricket again is a top priority'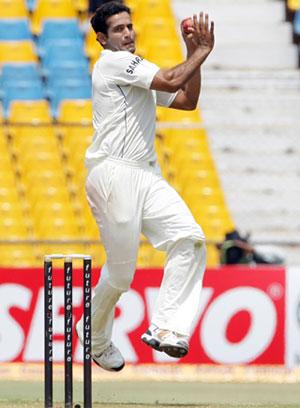 After doing well in the recently concluded limited overs series in Sri Lanka, Irfan Pathan can't wait to get back into Test team which still remains his top priority.
Team India is ready for the packed season ahead: Dhoni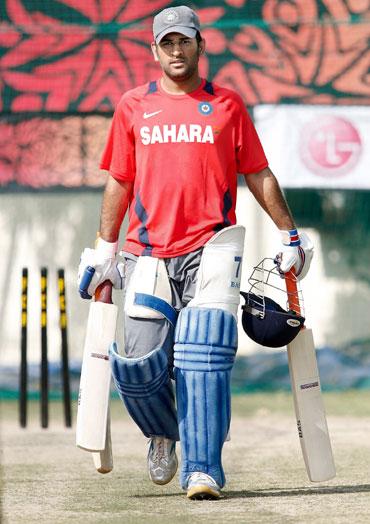 The Indian cricketers are geared up for the long season ahead and are both physically and mentally ready for the packed calendar, captain Mahendra Singh Dhoni said on Thursday.
I want to enjoy every small bit of success: Irfan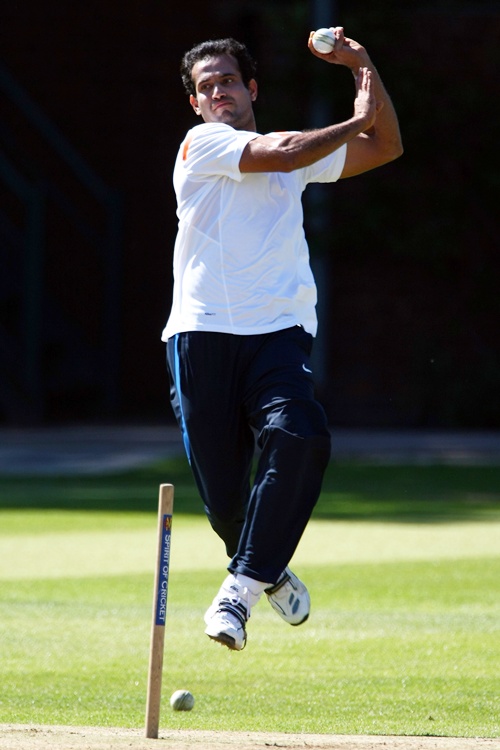 His impressive show during the recently concluded limited overs cricket series in Sri Lanka has taught Irfan Pathan to "enjoy each and every small moment of success" that comes his way.
August 15, 2012
Rauf admits photos with model real, denies relationship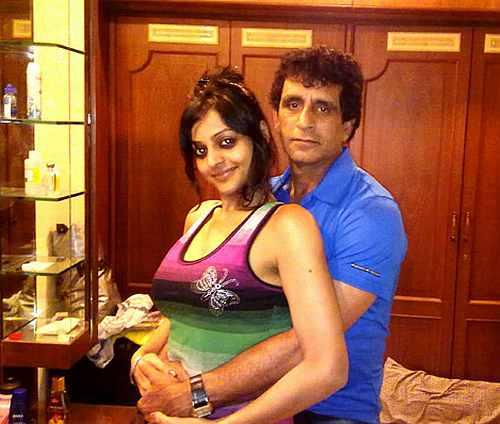 Pakistani umpire Asad Rauf, who is at the centre of a raging controversy after a Mumbai-based model accused him of sexually exploiting her, on Wednesday admitted that photographs of the two posing together were real, but denied having any relationship with her.
'England won't be weaker without Pietersen'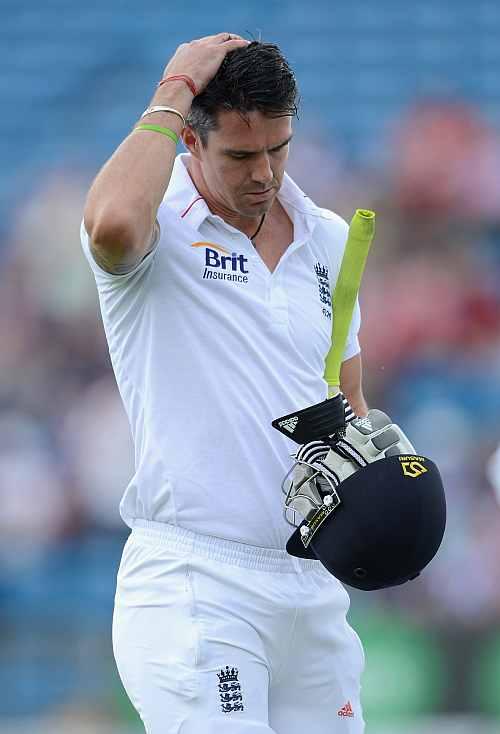 England will not be weaker as a result of leading batsman Kevin Pietersen being dropped for this week's third and final Test against South Africa at Lord's, according to team mates Graeme Swann and Tim Bresnan.
August 13, 2012
I now treat every game as my last chance: Manoj Tiwary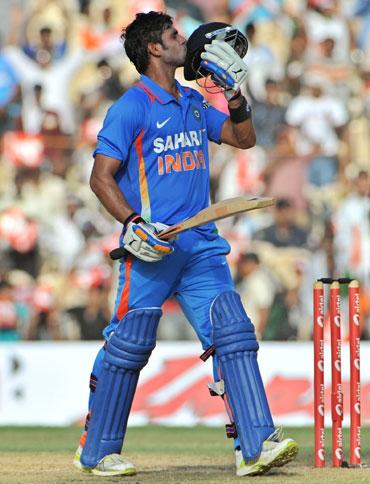 Manoj Tiwary rightfully earned the tag of 'Mr Patience' as his wait for an international match was turning into eternity, but the 26-year-old was not found wanting when he finally got a chance in the playing XI.
'We need to plan against Virat Kohli in T20 World Cup'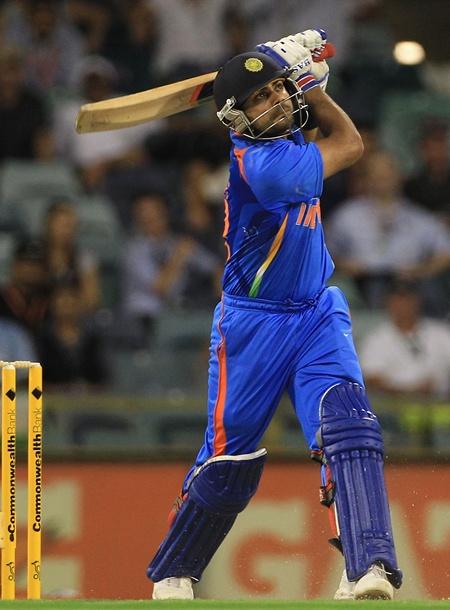 Virat Kohli's meteoric rise in recent times has prompted the Sri Lankan cricket team to devise a game plan for the Indian batsman ahead of next month's T20 World Cup, according to opener Tillakaratne Dilshan.
Kohli, Tendulkar nominated for ICC awards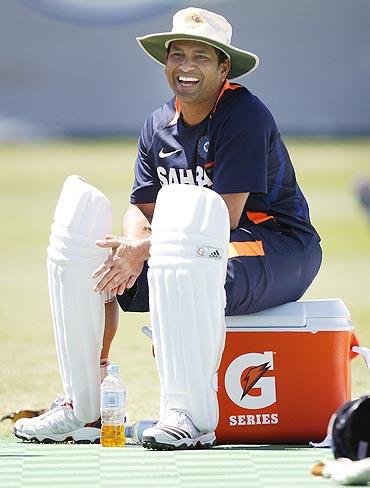 In-form India batsman Virat Kohli, the leading run-scorer in ODIs this year along with Sachin Tendulkar has been nominated for the top ICC Awards 2012.
August 12, 2012
I have to start afresh: Harbhajan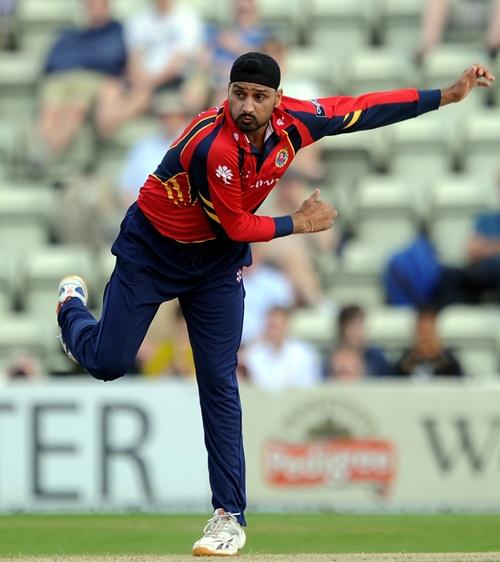 Excited to be back into the national fold after a gap of more than a year, India off spinner Harbhajan Singh has said he is aware he would have to start afresh when he takes the field against New Zealand later this month.
August 11, 2012
I'm not in the team for my vice-captaincy: Gambhir
The Indian selection committee of late has been playing the game of 'musical chair' by rotating the post of vice-captaincy between Gautam Gambhir and Virat Kohli but the former seemed unperturbed after being handed back the position for the World T20 in Sri Lanka.
August 10, 2012
'I'm a bit surprised at Yuvraj's selection for World T20'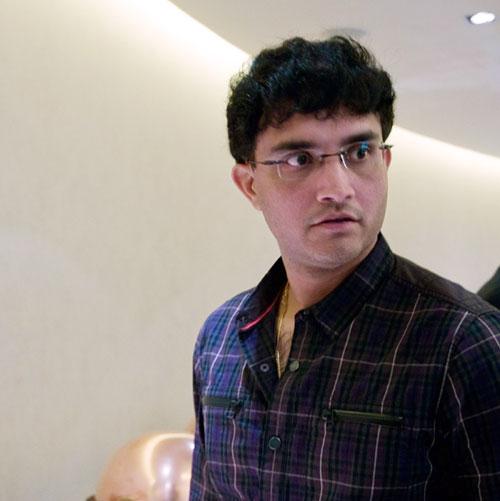 Even as Indian Premier League, commissioner Rajeev Shukla hailed the comeback of Yuvraj Singh into the national side for the upcoming World Twenty20 championship in Sri Lanka, former India captain Sourav Ganguly has expressed surprise at the batsman's inclusion in the team.
Emotions outweigh reason as Yuvi returns for WorldT20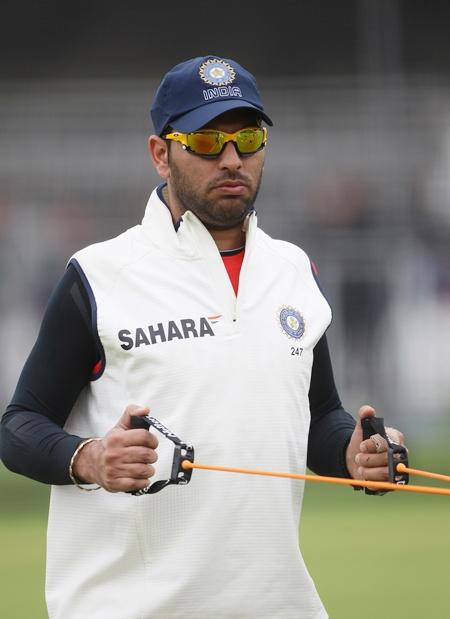 Emotions probably took precedence over reason even as the India team for next month's T20 World Cup was announced on Friday.
August 09, 2012
Tendulkar set for return, all eyes on Laxman's future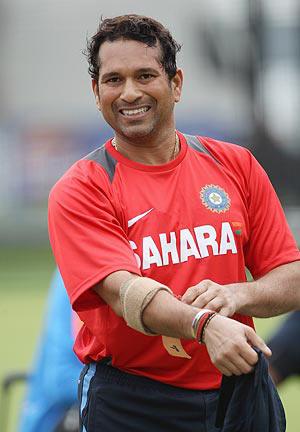 Sachin Tendulkar is all set to return to the Test arena after a break of two months but all eyes will be on another veteran VVS Laxman's future when selectors pick the squad in Mumbai on Friday for the two-match series against New Zealand starting August 23.
August 08, 2012
Inconsistency cost Sri Lanka series against India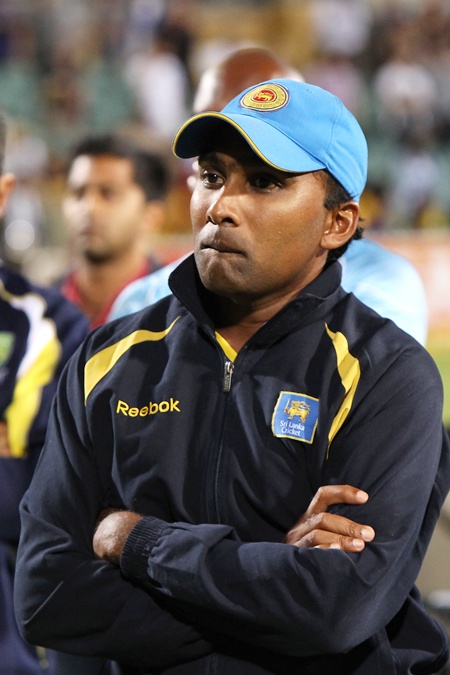 Having lost both the five-match ODI series 4-1 and one-off Twenty20 International, Sri Lanka captain Mahela Jayawardene said inconsistency was the main reason behind his team's dismal performance against India.
Pietersen's holding England to ransom, says Willis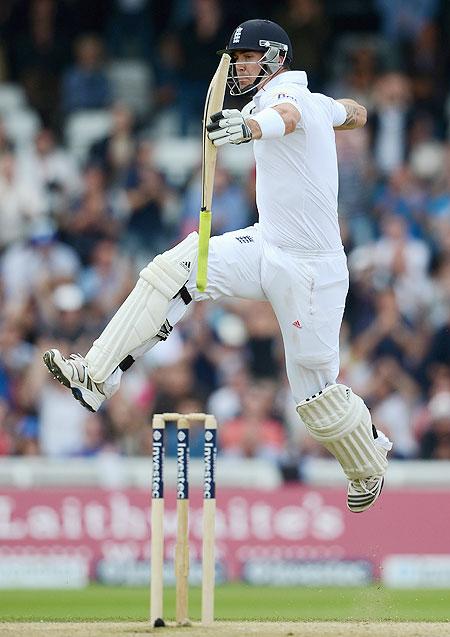 Hard-hitting batsman Kevin Pietersen is holding England to ransom by threatening to quit Test cricket, according to former captain Bob Willis.
August 07, 2012
PHOTOS: India thrash SL by 39 runs in one-off T20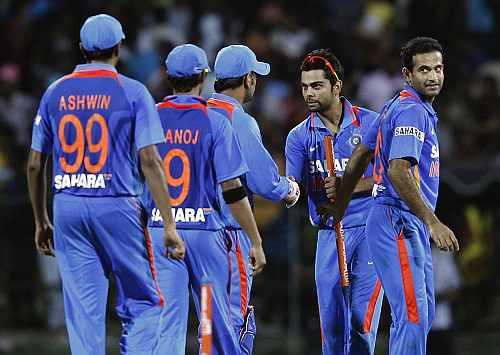 Virat Kohli's fine half-century and Irfan Pathan's opening spell helped India beat Sri Lanka by 39 runs in the one-off Twenty20 International played in Pallekelle.
We are happy with Yuvraj's recovery: Rajeev Shukla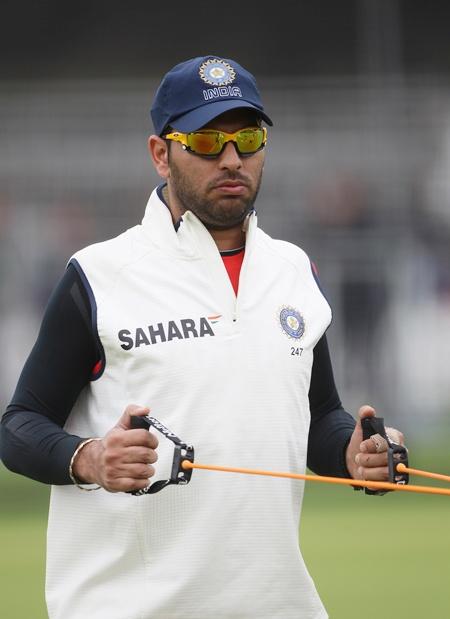 Senior BCCI official and IPL governing council chairman Rajeev Shukla on Tuesday said the BCCI is satisfied with the improvement shown by Yuvraj Singh and is hopeful of his availability during the upcoming World Twenty20 Championship in Sri Lanka.
August 03, 2012
Team India look to complete 4-1 drubbing over Sri Lanka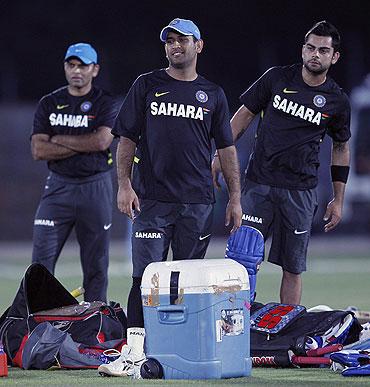 With the series already under their belt, a confident India will look to continue their dominating run and complete a 4-1 drubbing over an inconsistent Sri Lanka in the final one-dayer in Pallekele on Friday.
August 01, 2012
Our game is as consistent as it can be: Virat Kohli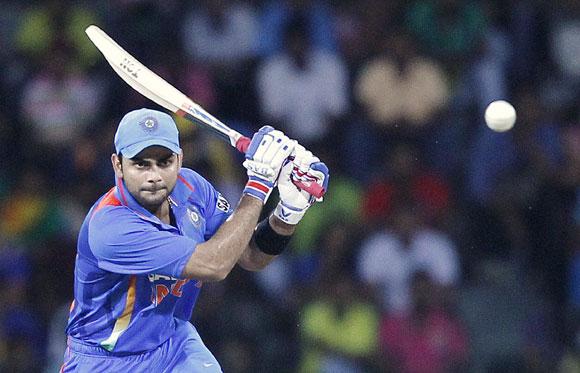 The series is in their grasp after two successive but in-form Indian batsman Virat Kohli said his team will remain focused on getting a hat-trick of wins when it takes the field in the fifth and final ODI against Sri lanka in Colombo.
Archives
July 2012
|
June 2012
|
May 2012
|
April 2012
|
March 2012
|
February 2012
|
January 2012
|
September - December 2011
|
July 2011
|
May 2011
|
March 2011
|
January 2011
|
November 2010
|
September 2010
|
July 2010
|
May 2010
|
April 2010
|
March 2010
|
February 2010