April 30, 2012
Royals will look to avenge loss to Daredevils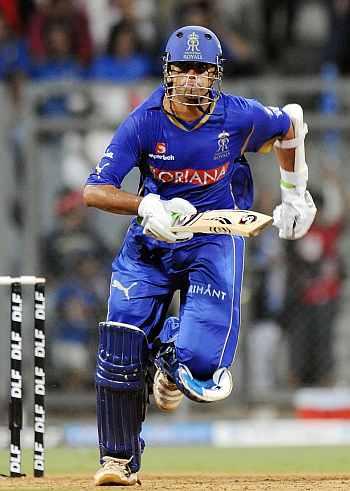 Rajasthan Royals will be looking to make amends when they take on the formidable Delhi Daredevils just 48 hours after losing a close away game, in their Indian Premier League match at the Sawai Mansingh Stadium in Jaipur on Tuesday.
Pune aim for revenge against Chargers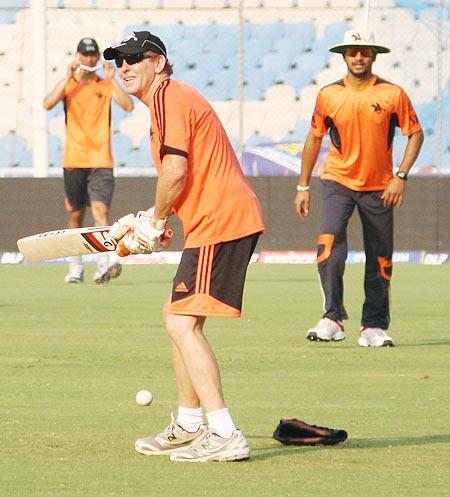 Having lost to Deccan Chargers at home last week, Pune Warriors will look to extract revenge when the two teams square off in an Indian Premier League match in Cuttack on Tuesday.
Selfless Sangakkara's decision shocking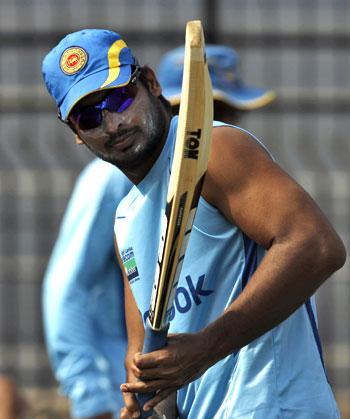 Kumar Sangakkara did the unthinkable. In an unprecedented move on Sunday the Sri Lankan decided to pull himself out of the Deccan Chargers playing XI ahead of their match against Mumbai Indians at the Wankhede stadium, this despite of the fact that he is the captain of the side.
Bhajji gives thumbs down to Wankhede wicket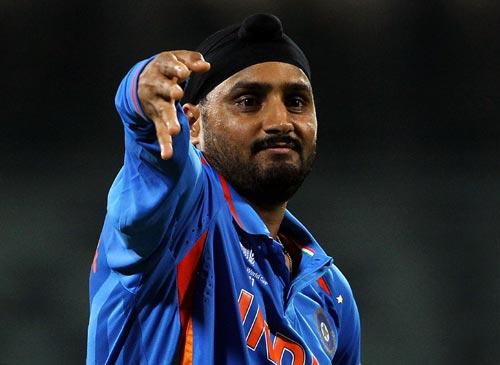 Despite Mumbai Indians registering a five-wicket victory over Deccan Chargers in an IPL match, in Mumbai, captain Harbhajan Singh was critical of the Wankhede Stadium pitch, saying that, "it was not a proper Twenty20 wicket".
April 29, 2012
Test Rankings: India slip to 4th after Oz win WI series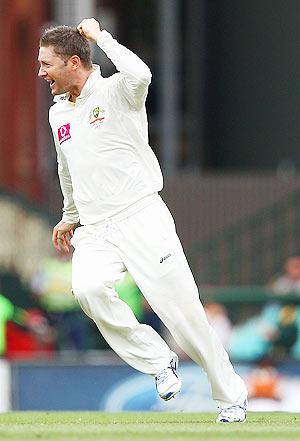 Australia pushed India to fourth place in the ICC Test championship table after winning the three-match series against the West Indies 2-0.
High-flying KKR to face CSK for first time this season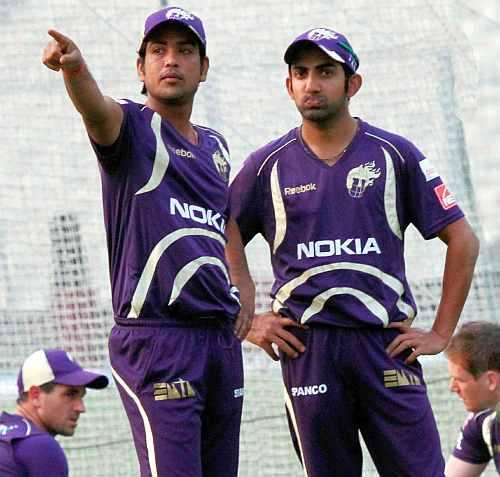 A cracker of a contest is expected to be played out when in-form Kolkata Knight Riders take on faltering defending champions Chennai Super Kings in their 10th preliminary league match of the IPL in Chennai on Monday.
It's all about winning for us: Gambhir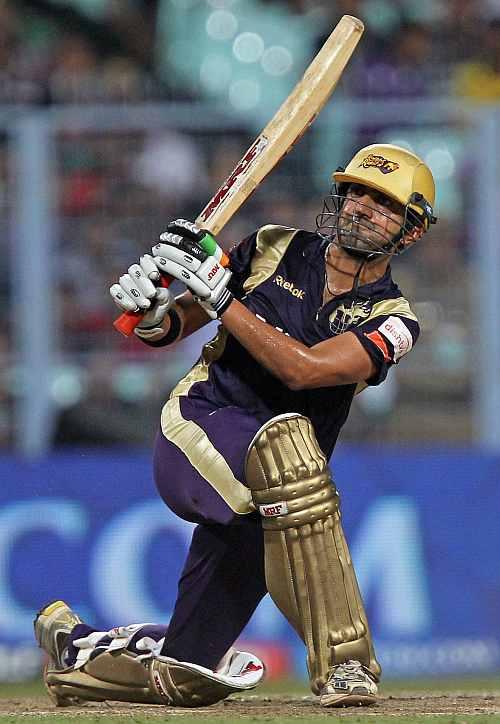 Jubilant after leading his side to a facile triumph over Royal Challengers Bangalore, Kolkata Knight Riders skipper Gautam Gambhir is now plotting revenge over Pune Warriors -- the side led by one of Kolkata's favourite sons Sourav Ganguly.
I hold no grudge against KKR, says Gayle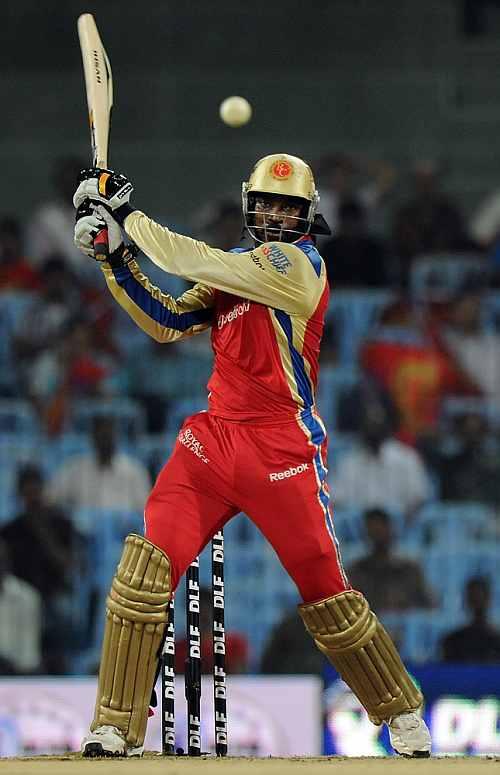 It is a team, which decided against retaining him while he was a part of it but West Indian Chris Gayle, who is now flourishing playing for Royal Challengers Bangalore, says he has no hard feelings for Kolkata Knight Riders owners.
April 27, 2012
Manjrekar shocked at Tendulkar accepting RS seat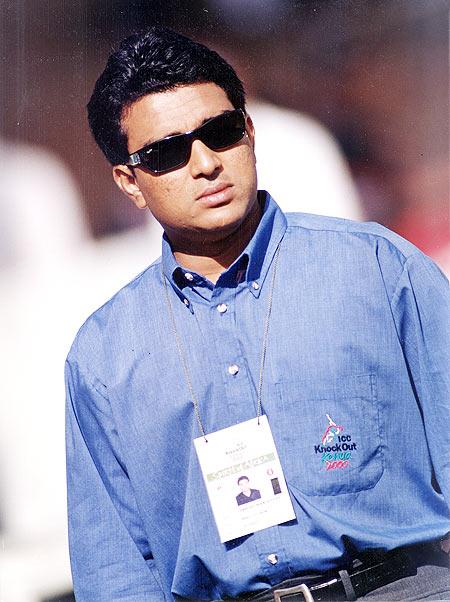 As former cricketers and sportsmen welcomed his nomination to Rajya Sabha, Sanjay Manjrekar, who had played with Sachin Tendulkar, said he was shocked by his decision to accept the government's offer.
I want to play my part with both bat and bowl: Gayle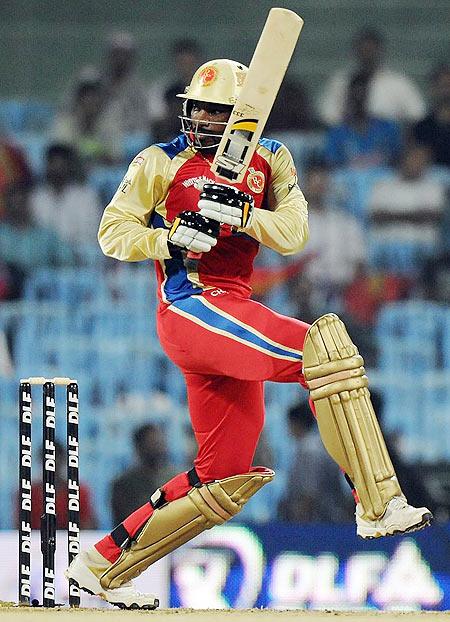 Having smashed the bowlers around with impunity in the Indian Premier League, West Indies batting powerhouse Chris Gayle is ready to roll his arm over as well and chip in for Royal Challengers Bangalore.
April 25, 2012
Pune Warriors look to bounce back against Chargers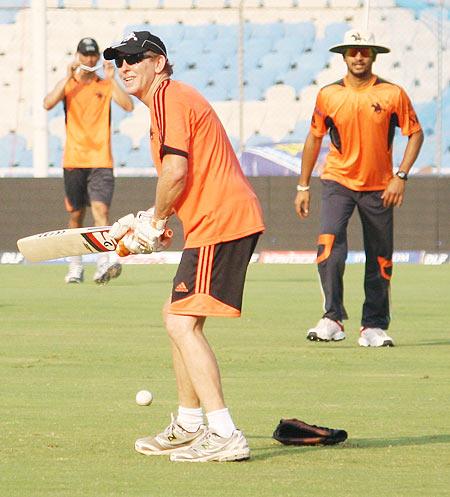 After suffering a comprehensive defeat against Delhi Daredevils in their previous match, Pune Warriors would look to bounce back in the tournament when they take on bottom-placed Deccan Chargers in their Indian Premier League match in Pune on Thursday.
Fielding is all about attitude: Rhodes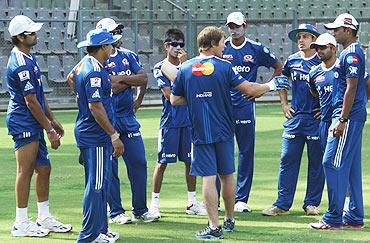 Stating that players of Sachin Tendulkar's calibre would not be playing forever, former South Africa cricketer Jonty Rhodes said it is important that the youngsters who emerge from tournaments like the Indian Premier League are good all-round cricketers.
April 24, 2012
PHOTOS: Tendulkar celebrates birthday with MI mates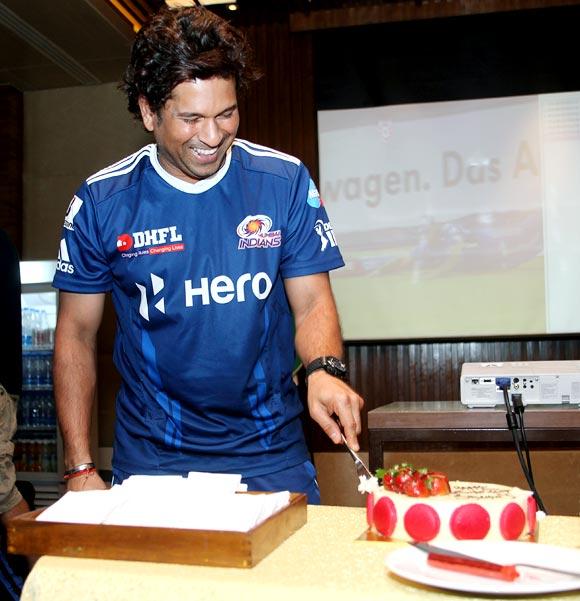 Batting icon Sachin Tendulkar turned 39 on Tuesday and celebrated the occasion with a simple get-together with his Mumbai Indians teammates in the evening at the team hotel in Chandigarh.
Warner learning the Test art of patience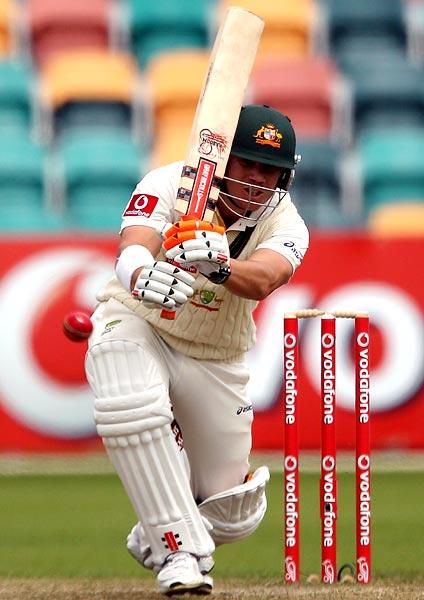 Australian David Warner, once considered a machine purpose-built for Twenty20 cricket, showed he is learning the more patient skills required for Test matches with a patient half-century on the opening day of the third Test against West Indies in Dominica.
Rajasthan's bowling at the death a worry, laments Dravid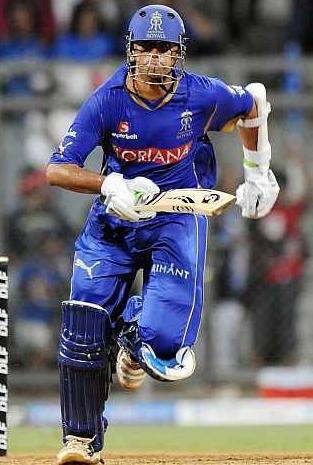 Rajasthan Royals skipper Rahul Dravid feels his team's bowling in the death overs is cause for concern.
Confident CSK look to get the better of Rajasthan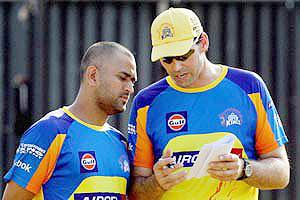 An intense battle is on the cards as two in-form teams -- Royal Challengers Bangalore and defending champions Chennai Super Kings -- lock horns in an important Indian Premier League encounter, in Bangalore on Wednesday.
IPL V: Reputations take a beating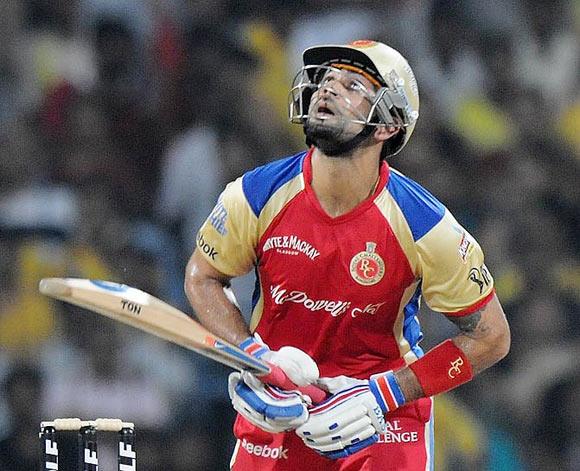 If the last season was all about creating (and consolidating) reputation, this year it's been about damaging it. Rediff.com takes a look at a few players who have done little in this IPL to bolster their credentials.
De Villiers shares MoM; lauds Appanna's bowling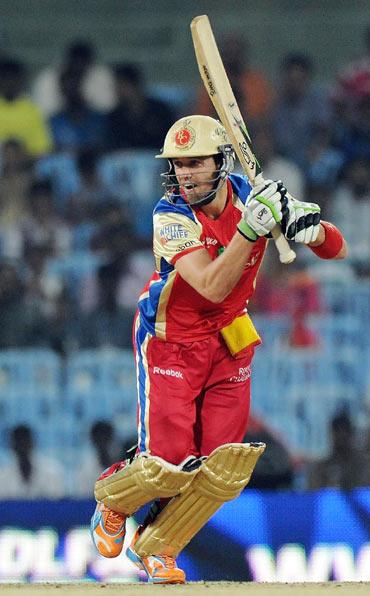 His blistering 23-ball 59 was the cornerstone for Royal Challengers Bangalore's easy win, but A B de Villiers, in a thoughtful gesture, shared his man-of-the-match award with K P Appanna, who turned in an impressive performance with the ball in Jaipur on Monday.
Despite five defeats, Steyn optimistic of DC's chances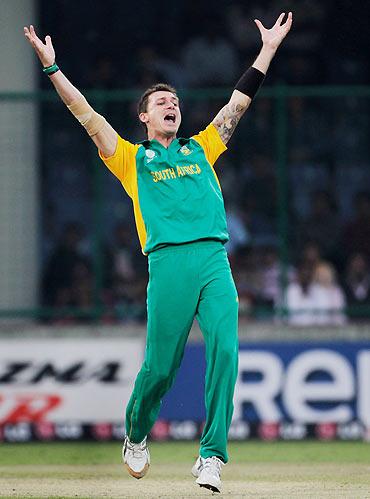 Star pacer Dale Steyn feels he is fortunate to be part of a strong South African side, which has enabled him to produce his best in the past few years.
Tendulkar turns 39. Wish the batting ace!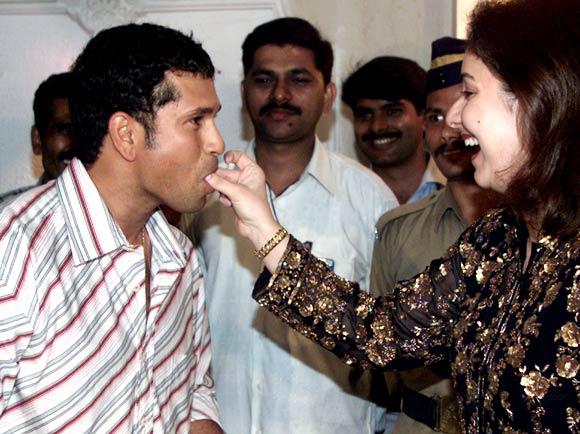 Join us in wishing the batting icon a Happy Birthday and all the best for the year ahead.
April 23, 2012
Knight Riders will look to bury hapless DC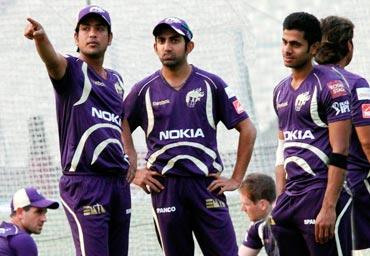 Kolkata Knight Riders would aim to score their third successive triumph and extend Deccan Chargers' winless streak when the two sides clash for the second consecutive time in three days in an IPL match in Kolkata on Thursday.
The ten best young players in IPL V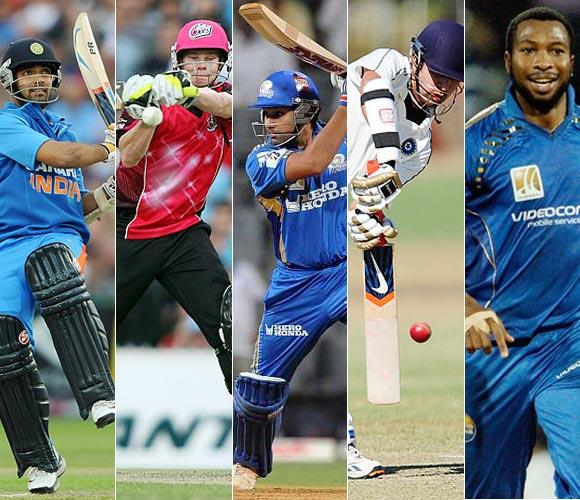 A few youngsters have played vital roles in their team's victories in the ongoing T20 league. picks the most impressive.
IPL V: It's Over... and out!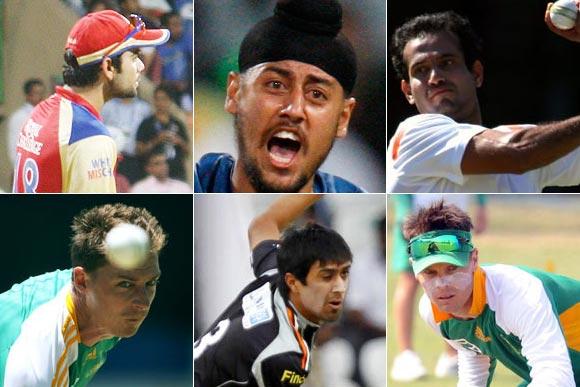 Rediff.com takes a look at overs in the ongoing IPL which had a significant impact on the eventual result.
April 21, 2012
Chargers hope lady luck shine on them against KKR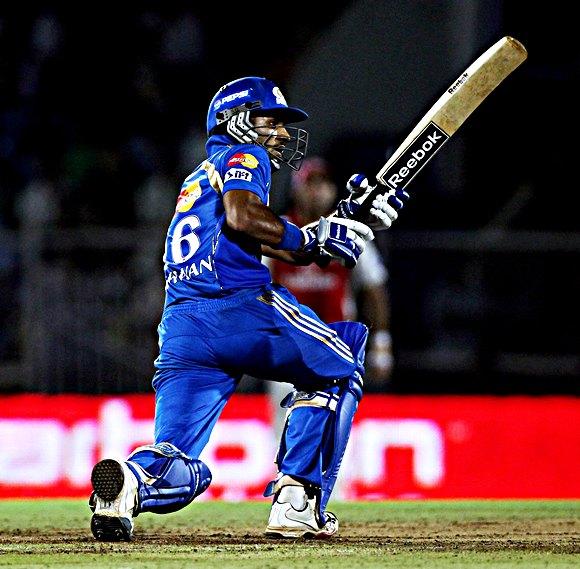 The bottom-placed Deccan Chargers will continue their quest for an elusive victory when they take on an inconsistent Kolkata Knight Riders in their Indian Premier League match on Sunday.
Yuvi wants to work for cancer on lines of Livestrong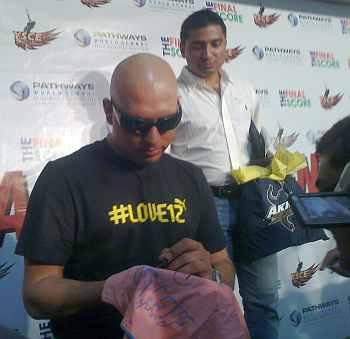 Desperate to don his India jersey once again, cricketer Yuvraj Singh, who recently returned to the country after undergoing three cycles of chemotherapy in USA for a rare germ cell cancer, says he is set to start training in a week or two and has expressed his desire to work with the Cancer Society.
Can Tendulkar turn the tide for Mumbai Indians?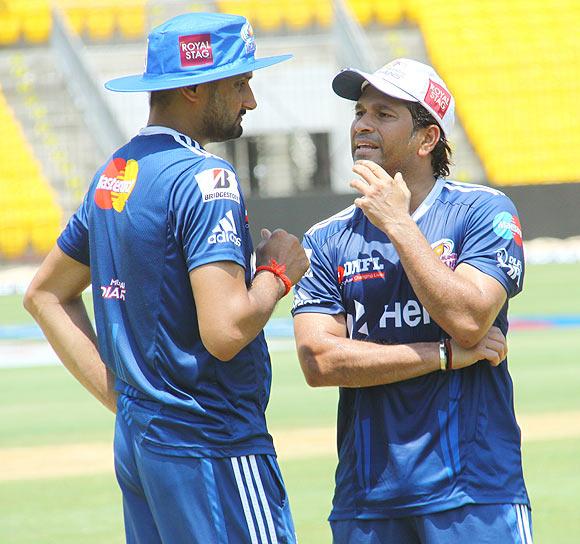 Their campaign is stuttering due to continuous batting failures. But Mumbai Indians received a boost ahead of their IPL tie against kings XI, in Mumbai on Sunday, with Sachin Tendulkar set to play. "Sachin is fit and should play tomorrow," said coach Robin Singh.
Gayle took the game away from us: Piyush Chawla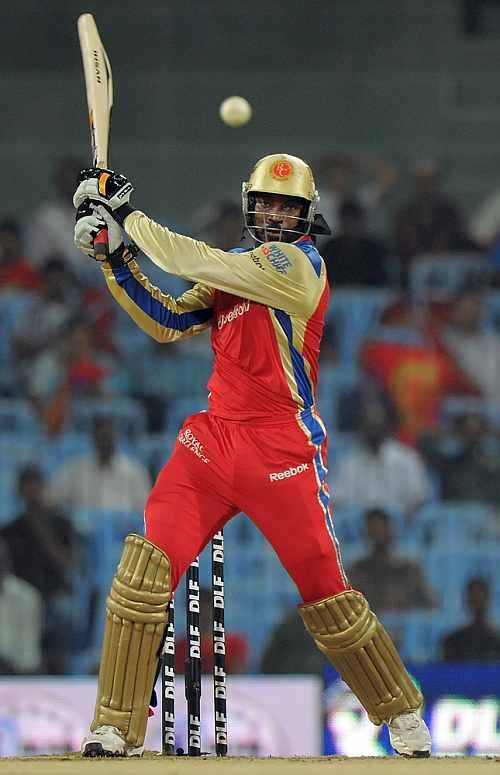 Disappointed that his team lost despite putting up an improved performance, Kings XI Punjab spinner Piyush Chawla said explosive batsman Chris Gayle was the decisive difference between the hosts and the visiting Royal Challengers Bangalore in the IPL match in Mohali.
Dhoni is Drogba's favourite player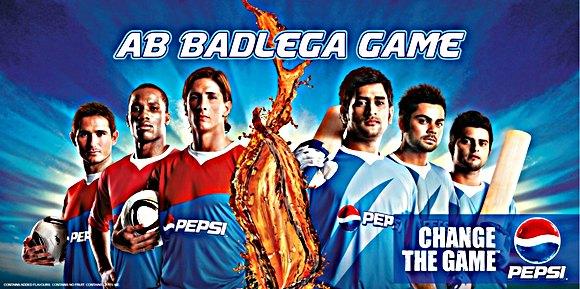 Mahendra Singh Dhoni has a fan in star Chelsea footballer Didier Drogba, who says of all the cricketers, he likes the Indian skipper the most.
April 20, 2012
'My first century in T20 cricket has to be my favourite'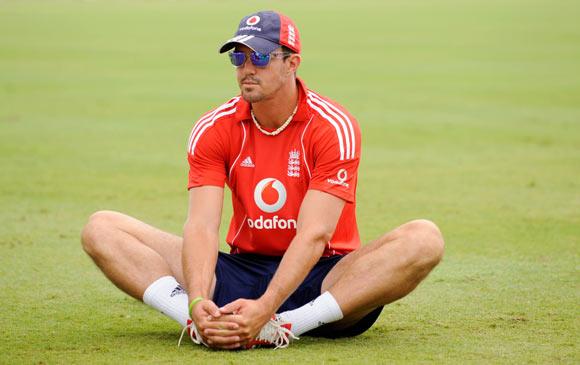 Kevin Pietersen on Thursday described his swashbuckling unbeaten century as one of his favourite innings, which helped Delhi Daredevils register a five-wicket win over Deccan Chargers in the Indian Premier League at Ferozshah Kotla.
April 19, 2012
South Africans sizzle in IPL V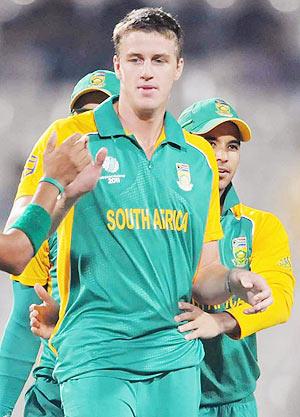 The South Africans seem to be making the most of it on the Indian soil as both their batsmen and bowlers have proved their worth in the IPL so far and even look set to dominate the fifth edition of the tournament.
Gayle's form may compound problems for Kings XI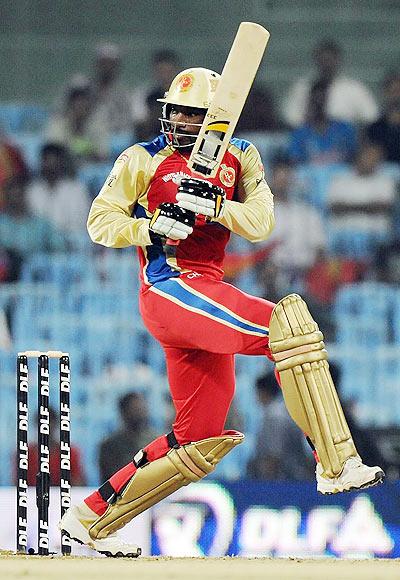 West Indian swashbuckler Chris Gayle's devastating form will be a cause of immense worry for the inconsistent Kings XI Punjab when they clash with Royal Challengers Bangalore in an IPL match in Mohali on Friday.
Support from all quarters motivating: Rahane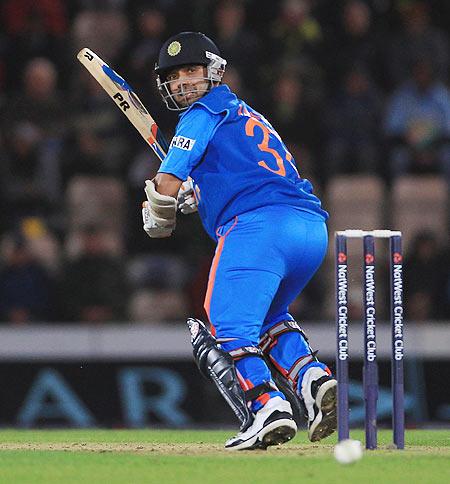 The lone century-maker in this edition of the Indian Premier League, Ajinkya Rahane says the support from all quarters is motivating him to raise the bar with each outing.
April 18, 2012
Daredevils need to guard against complacency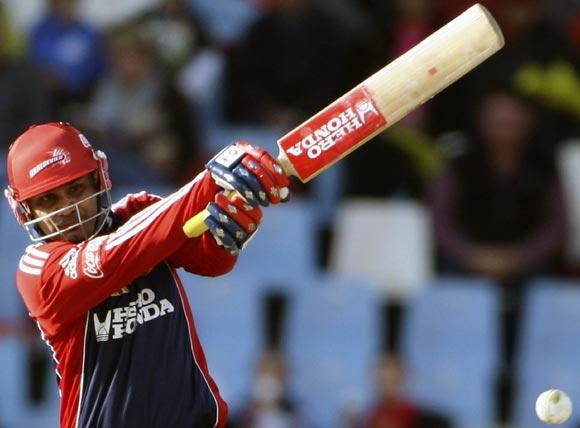 There is little doubt that Delhi Daredevils are the odds-on favourites but they will need to guard against complacency when they take on bottom-placed Deccan Chargers in an Indian Premier League match in New Delhi on Thursday.
How the Indian stars are faring in IPL V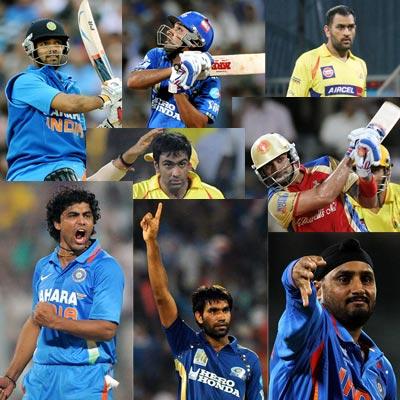 A look at how the top Indian players have performed thus far in the tournament.
April 17, 2012
Kings XI hope for an encore against KKR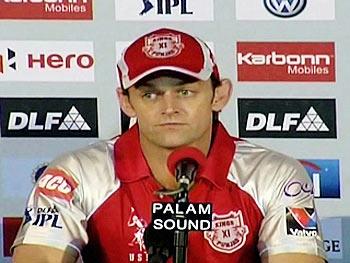 With their campaign back on track after back-to-back victories, Kings XI Punjab will look to build on the winning momentum when they clash with Kolkata Knight Riders on their home turf in the Indian Premier League in Mohali on Wednesday.
Tendulkar's absence hurting battered Mumbai Indians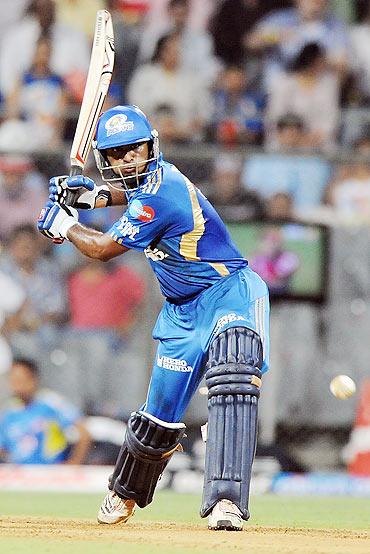 Mumbai Indians' skipper Harbhajan Singh expressed displeasure at the team's batting display against Delhi on Monday and rued the absence of injured Sachin Tendulkar from the squad.
April 16, 2012
Royals will look to keep Deccan under pressure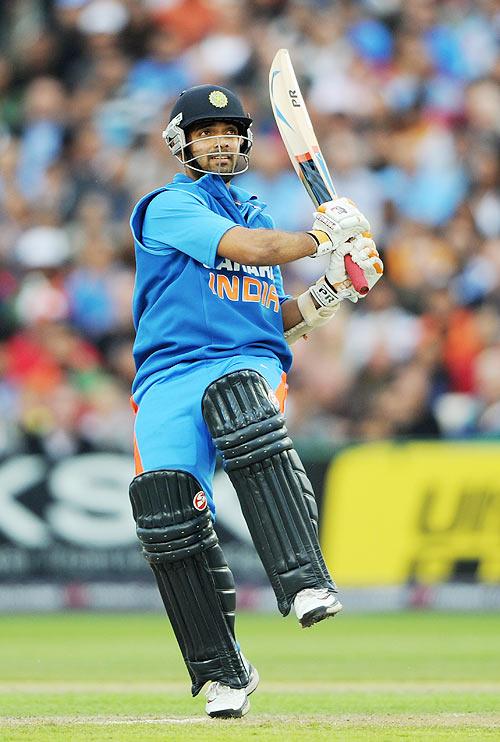 Back on home turf after a comprehensive victory in their previous match, Rajasthan Royals start firm favourites when they take on the struggling Deccan Chargers in an IPL match in Jaipur on Tuesday.
Our bowlers did the job for us: Owais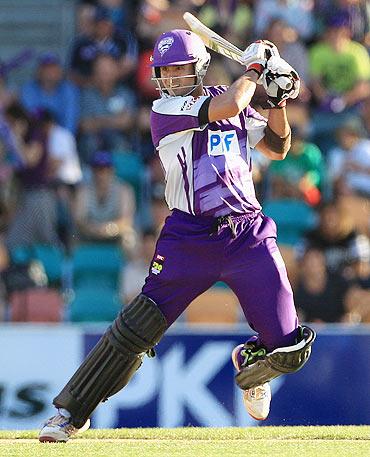 His blazing fifty was one of the highlights of Rajasthan Royals' 59-run triumph over Royal Challengers Bangalore but English batsman Owais Shah said it is his team's bowlers who deserve to be credited for the win in the IPL match played in Bangalore on Sunday.
The untouched landmarks in the Indian Premier League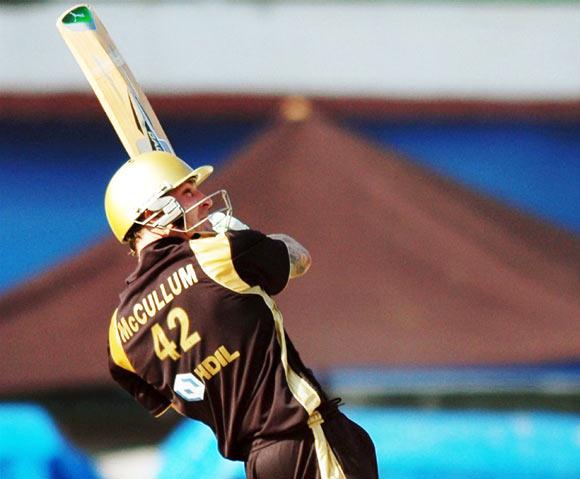 For a tournament where records are broken faster than they are set, the Indian Premier League can boast of a few untouched landmarks. Rediff.com takes a look at landmarks tough to replicate.
April 15, 2012
Tendulkar set to return as MI take on Daredevils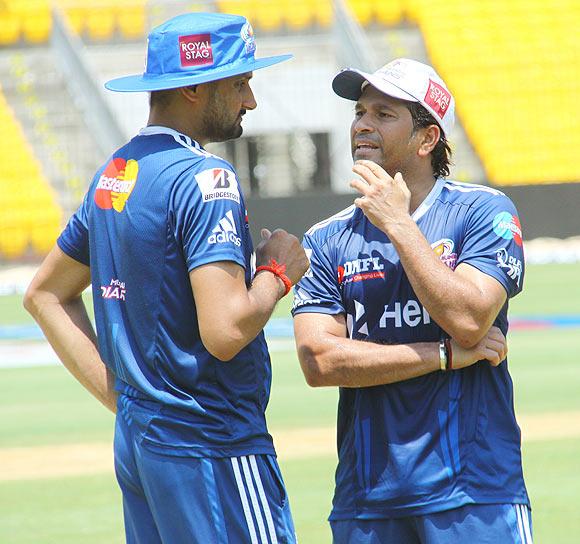 With Sachin Tendulkar all set to return from injury and bolster the batting department, Mumbai Indians would look to continue with their winning ways when they take on another in-form team Delhi Daredevils in their Indian Premier League match in Mumbai on Monday.
April 14, 2012
RCB, RR look to bounce back after successive losses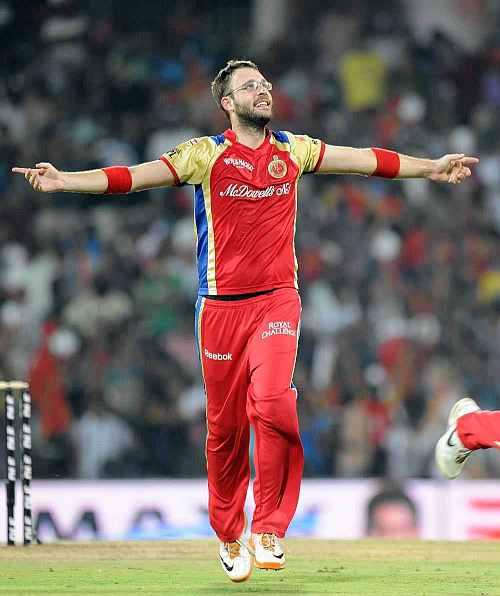 Reeling after successive defeats, both Royal Challengers Bangalore and Rajasthan Royals will look to bring their campaign back on track when they lock horns in an Indian Premier League match in Bangalore on Sunday.
KKR take on resurgent Kings XI Punjab at home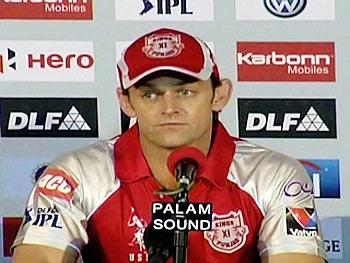 On a roll after two successive victories, Kolkata Knight Riders would be cautious not to slip at home when they face a resurgent Kings XI Punjab in their IPL V fixture in Kolkata on Sunday.
April 13, 2012
Warriors aim to put best foot forward against CSK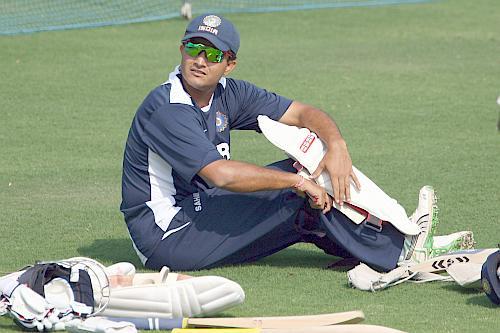 Pulled up by skipper Sourav Ganguly following a lacklustre showing in their previous outing, Pune Warriors batsmen would look to put up a much better display when they take on the formidable Chennai Super Kings in the Indian Premier League, in Pune, on Saturday.
Dhoni not an intelligent Test captain, says Azhar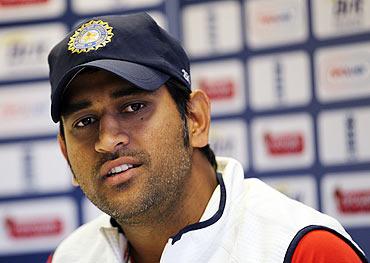 Former India captain Mohammad Azharuddin feels that current skipper Mahendra Singh Dhoni lacks 'a bit of intelligence' when it comes to leading the side in Test cricket and there should be different captains for all three formats of the game.
IPL: Angry Ganguly slams Pune batsmen after loss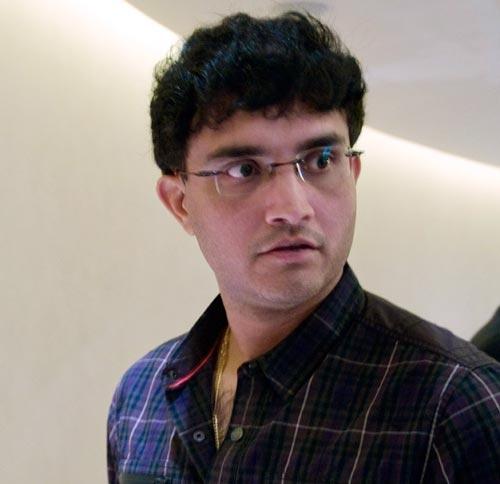 Pune Warriors India captain Sourav Ganguly blamed his batsmen for their seven-wicket loss to Kings XI Punjab and said they should have shown more "common sense" to post a bigger total on the board.
April 12, 2012
Owais Shah takes blame for Royals' loss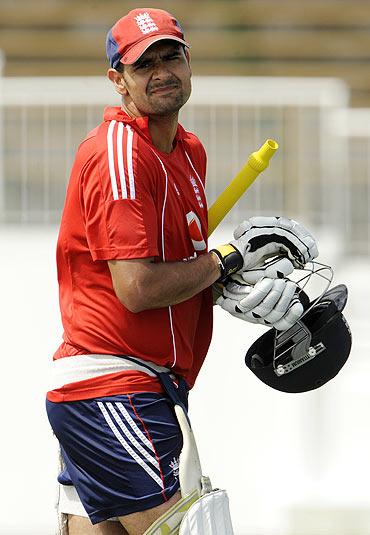 Rajasthan Royals batsman Owais Shah was disappointed with the way he got out to Lasith Malinga and said he made a mistake by not playing out the Mumbai Indians pace spearhead.
Pollard glad gambles paid off against Royals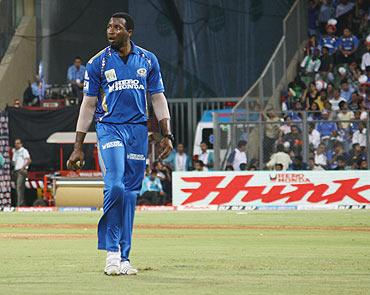 Big-hitting West Indian all-rounder Kieron Pollard says the gamble Mumbai Indians took worked for the team in the win over Rajasthan Royals in the Indian Premier League.
April 11, 2012
I am thankful to God I got back my life: Yuvraj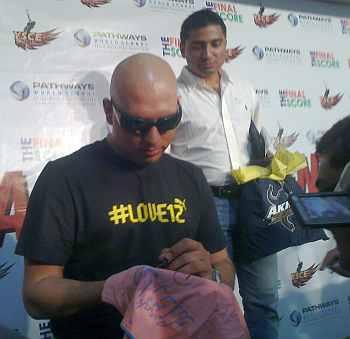 "I am thankful to god that I got my life back," declared Indian cricket ace Yuvraj Singh, at his first media interaction after undergoing treatment for a rare germ cell cancer, conceding it will take at least two more months before he returns to the field.
It's only 3 matches, still a long way to go: Fleming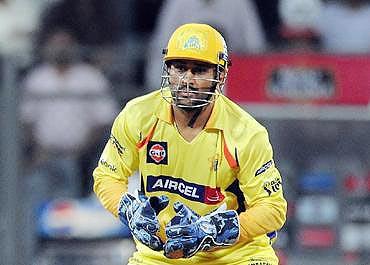 Chennai Super Kings coach Stephen Fleming feels that skipper Mahendra Singh Dhoni is "not under any kind of pressure" despite his woeful batting form and the scratchy performance of the defending champions in their three IPL matches so far.
'Warne sprang surprises, Dravid keeps it simple'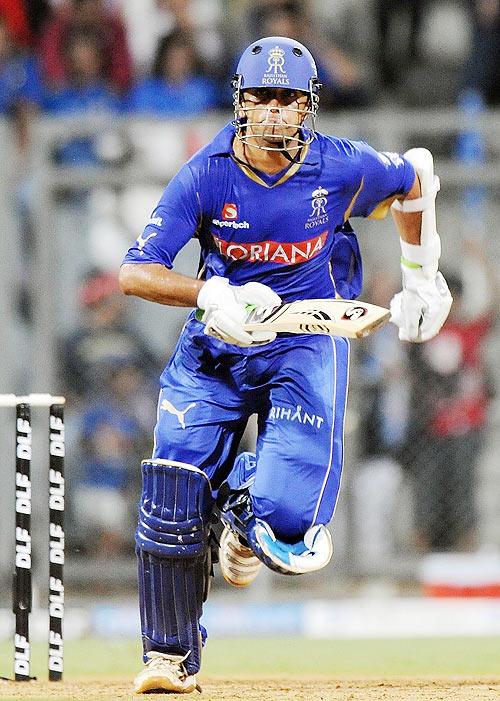 Comparing the captaincy styles of Australian great Shane Warne and Indian legend Rahul Dravid, young batsman Ajinkya Rahane said that while the former used to spring surprises, the latter keeps everything simple, but both were good leaders.
April 10, 2012
Mumbai Indians sweat over batting before Royals tie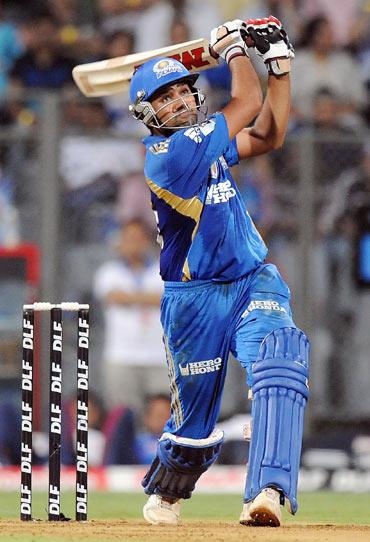 Hosts Mumbai Indians need to address their batting concerns as they take on table toppers Rajasthan Royals in their Indian Premier League Twenty20 cricket match at the Wankhede Stadium, in Mumbai on Wednesday.
Bhajji, Sanga make peace; play down umpiring error row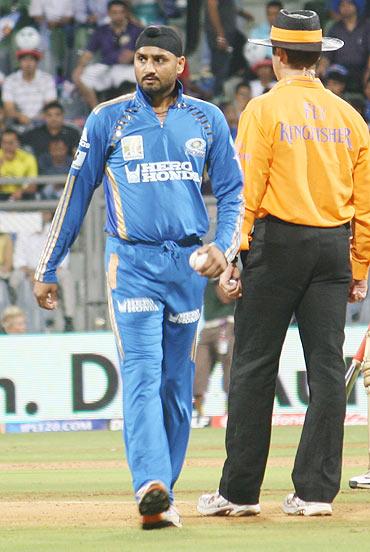 Both Mumbai Indians and Deccan Chargers captains said that there was no bad blood left among the players in the controversial dismissal of home side skipper Kumar Sangakkara in their IPL match played in Vishakapatnam on Tuesday.
April 09, 2012
'Switching to T20 after Tests isn't difficult'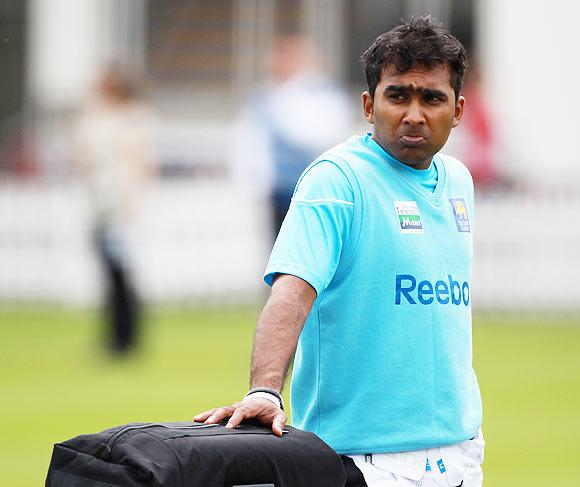 Delhi Daredevils vice-captain Mahela Jayawardene, who joined the team on Sunday along with explosive English batsman Kevin Pietersen, today said that nowadays it's not difficult to switch formats.
KP, Jayawardene will boost Daredevils team: Sehwag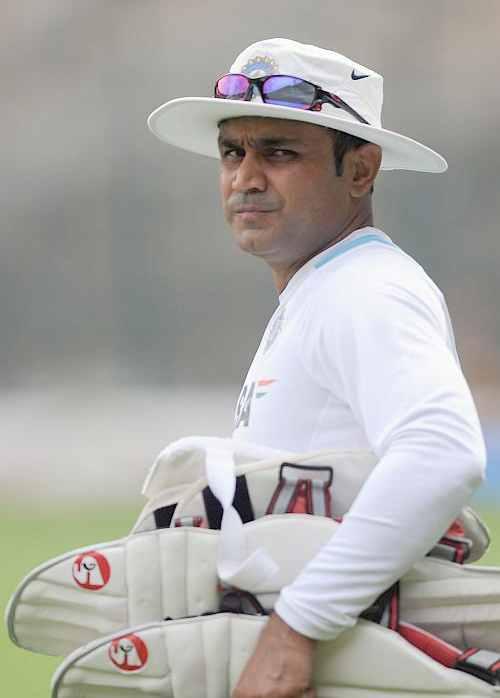 Bolstered by the availability of Mahela Jayawardene and Kevin Pietersen, Delhi Daredevils captain Virender Sehwag is hoping to return to winning ways when they take on Chennai Super Kings in the Indian Premier League in New Delhi on Tuesday.
'Whatever happens to me, winning WC important'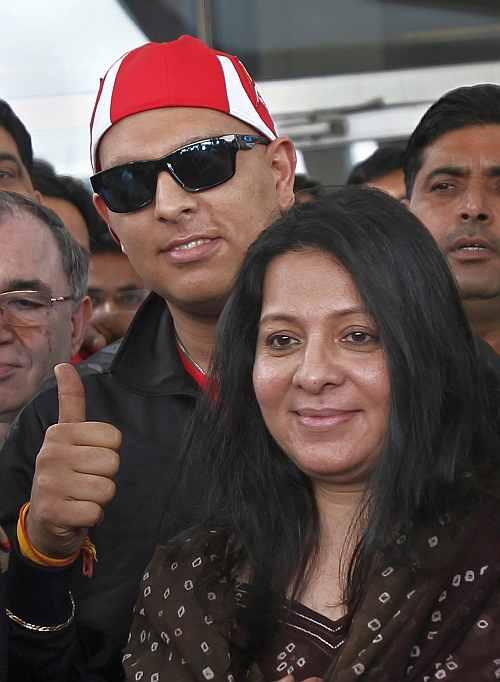 Despite the knowledge that he had developed a serious health problem, winning the World Cup was at the top of Yuvraj Singh's priority list around the time the mega-event was on, his father Yograj said Monday.
PHOTOS: Yuvraj returns to rousing reception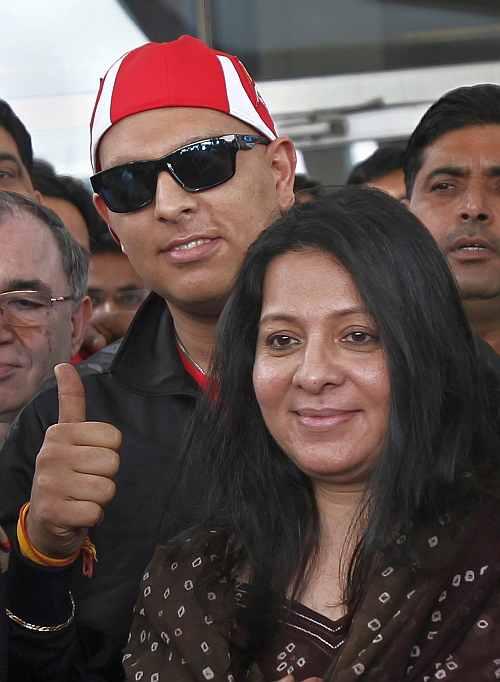 Indian cricket ace Yuvraj Singh, who underwent three cycles of chemotherapy in the United States for a rare germ cell cancer between his lungs, returned to Delhi on Monday to a rousing reception from adoring fans.
KP, Mahela bolster Delhi ahead of CSK encounter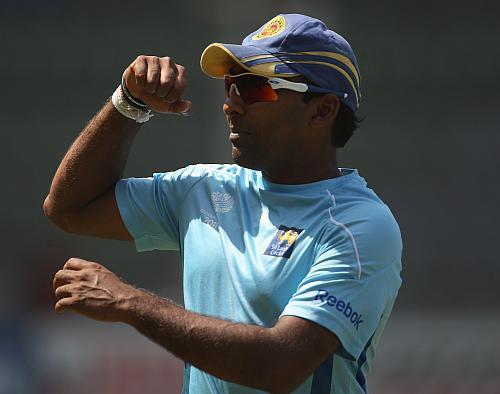 Bolstered by the addition of Sri Lankan Mahela Jayawardene and explosive England batsman Kevin Pietersen, Delhi Daredevils would aim to put behind the disappointment of a previous loss and get back to winning ways when they host Chennai Super Kings in an IPL match in New Delhi on Tuesday.
RCB aim to continue winning run when they take on KKR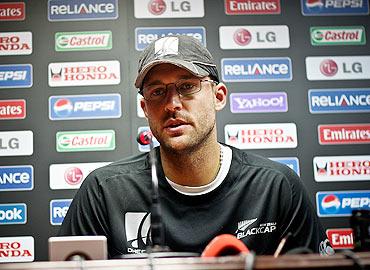 Riding high on their opening match triumph, Royal Challengers Bangalore will look to continue in their winning streak when they take on a struggling Kolkata Knight Riders at the Chinnaswamy Stadium in Bangalore on Tuesday.
'I keep coming back to play IPL because I enjoy it'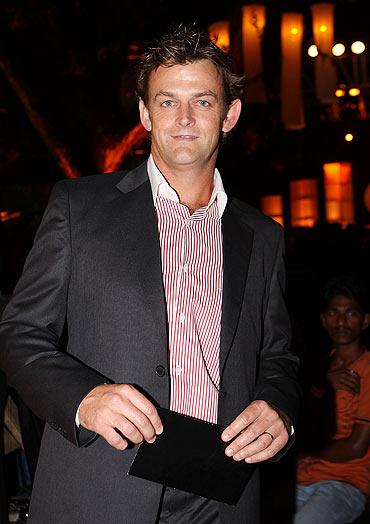 His Indian Premier League career started almost a year after he quit international cricket. It is his fifth season in a row in the IPL, and he is showing no signs of stopping. This despite the fact that in between two seasons of the IPL he seldom played any serious cricket.
IPL: Ganguly commends teammates for convincing win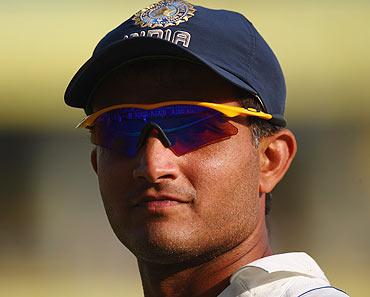 Pune Warriors skipper Sourav Ganguly patted his teammates for putting up a superb all-round show in their victory over Kings XI Punjab as they maintained their clean slate in the fifth edition of the Indian Premier League.
April 08, 2012
Chance for Mumbai Indians and Chargers to regroup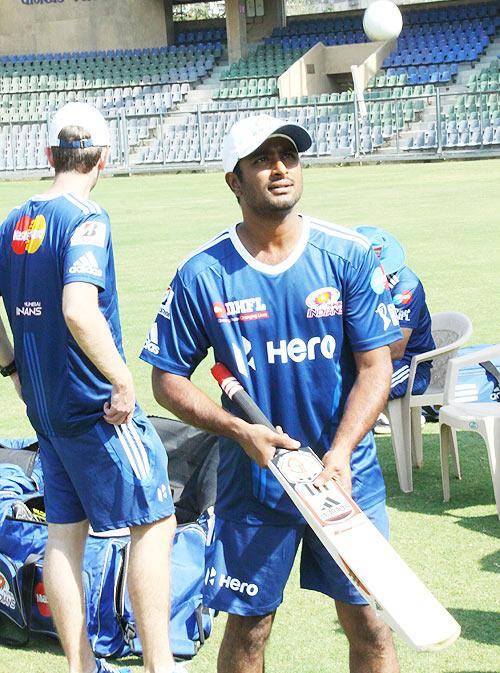 After suffering reverses in their respective previous encounters, both Mumbai Indians and Deccan Chargers would look to get their campaign on track when they meet in an Indian Premier League (IPL) match Visakhapatnam on Monday.
April 07, 2012
Pune Warriors set to take on Kings XI Punjab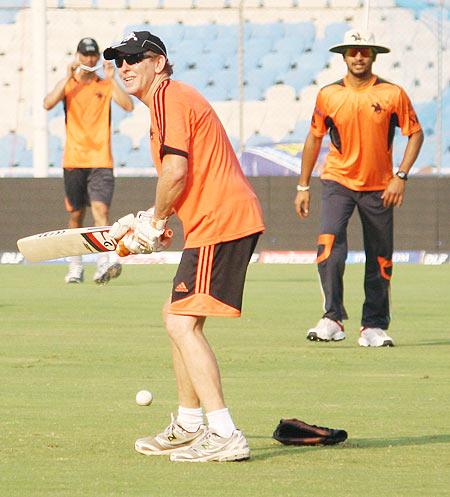 Buoyed by an upset win over Mumbai Indians in their tournament-opener, Pune Warriors will look to affirm their superiority over Kings XI Punjab when the two teams lock horns in the fifth edition of the Indian Premier League at the newly-constructed Subrata Roy Sahara Stadium in Pune on Sunday.
KKR look to come back strong against Royals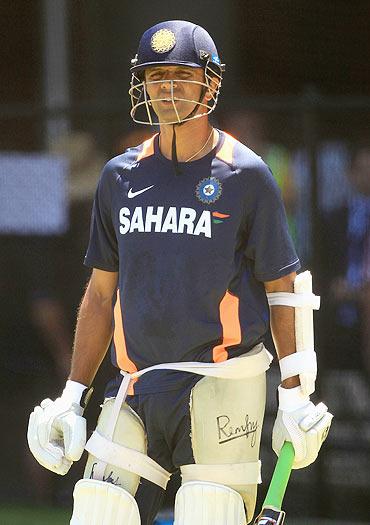 After a rollicking start to their IPL V campaign, Rajasthan Royals will look to continue the winning momentum when they face Kolkata Knight Riders in Jaipur on Sunday.
This was one of my best knocks: Rahane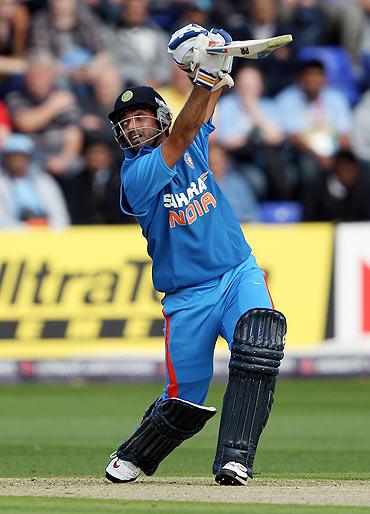 Promising India batsman Ajinkya Rahane is disappointed to miss out a hundred by a whisker but has said his match winning 98-run knock which helped Rajasthan Royals to notch up a 31-run victory over Kings XI Punjab in IPL V was very satisfying.
'Dada made us believe we were match-winners'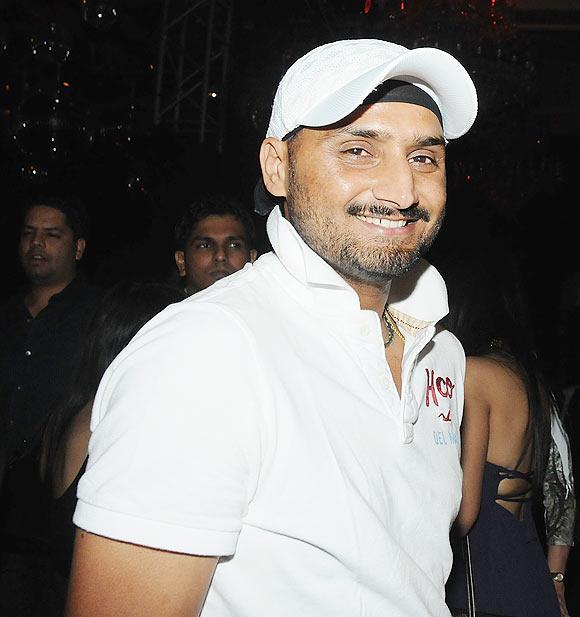 They took over as captains of their respective teams for the fifth edition of the Indian Premier League and seem keen on forming a mutual admiration society.
April 06, 2012
CSK look to bounce back against Deccan Chargers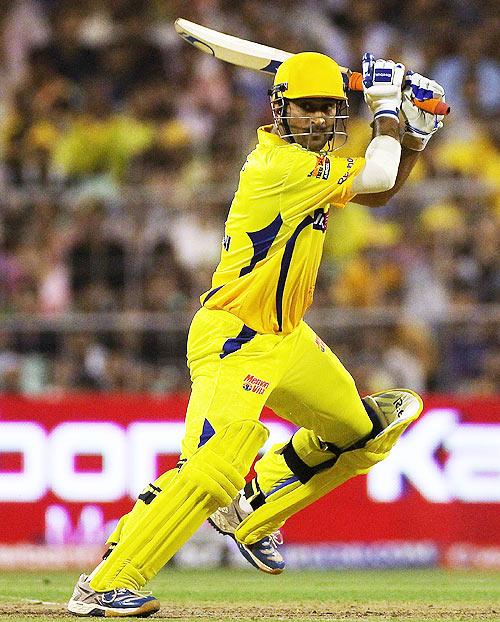 Defending champions Chennai Super Kings would look to bounce back after their humiliating defeat against Mumbai Indians in the campaign-opener when they take on a depleted Deccan Chargers in their second IPL fixture on Saturday.
RCB kick off IPL V campaign against confident Delhi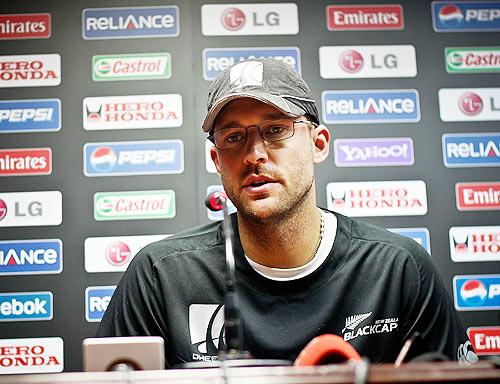 Their confidence boosted by a dominating win in the lung-opener, Delhi Daredevils face a tough test when they take on last year's runners-up Royal Challengers Bangalore in their second IPL match in Bangalore on Saturday.
Tendulkar has been reluctant to captain: Ganguly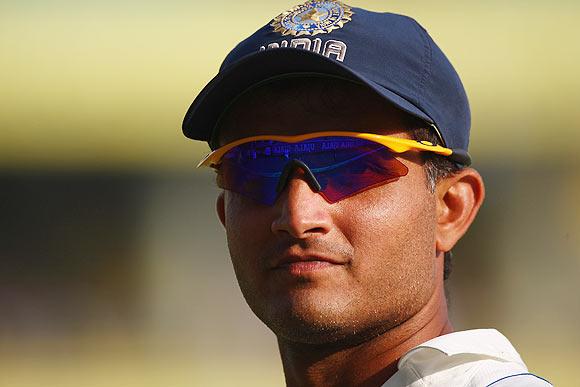 At a time when retired players like Sourav Ganguly, Rahul Dravid and Adam Gilchrist are taking up roles as captain-cum-mentors of their respective Indian Premier League (IPL) franchisees, a player very much active on the international circuit doesn't seem too inclined on the same.
'My role is same as when I was captaining India'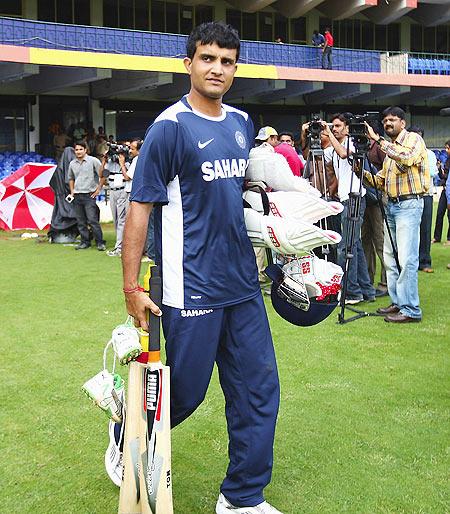 Sourav Ganguly, who will lead Pune Warriors in the IPL this year, is confident of the team at his disposal.
April 05, 2012
Harbhajan has the ability to lead India: Ganguly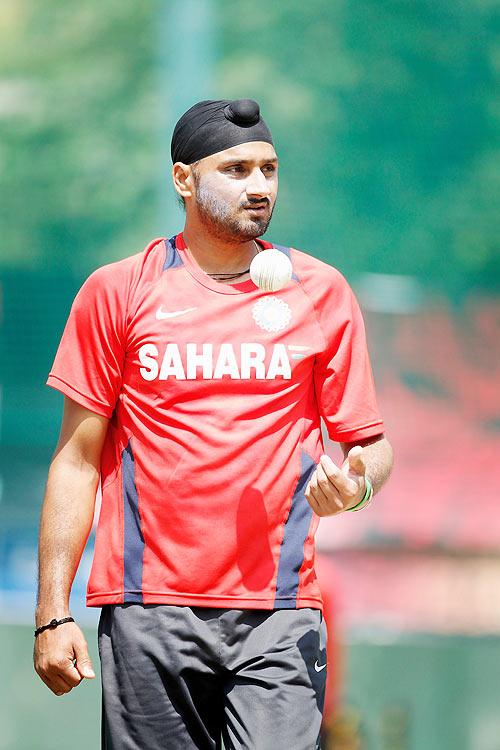 He might be out of India's squad, but Harbhajan Singh is seen as a player who has the credentials to lead the country at some time in the future by former skipper Sourav Ganguly.
Tendulkar deserves Bharat Ratna: Virat Kohli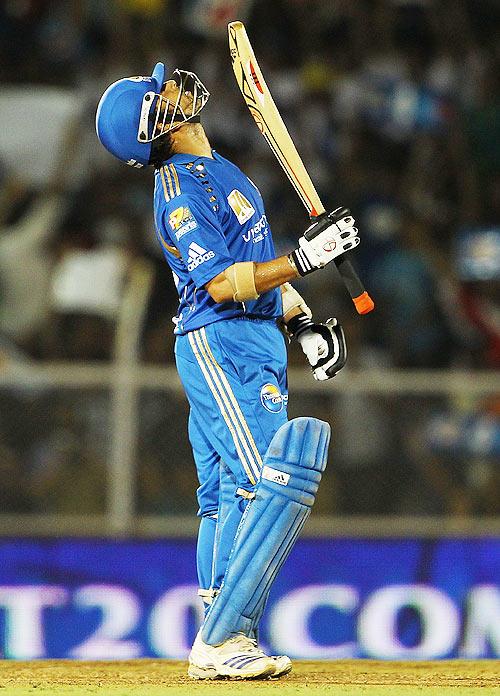 India's latest batting sensation Virat Kohli on Thursday said Sachin Tendulkar deserves country's highest civilian award -- the Bharat Ratna.
The buck stops with me: Gilchrist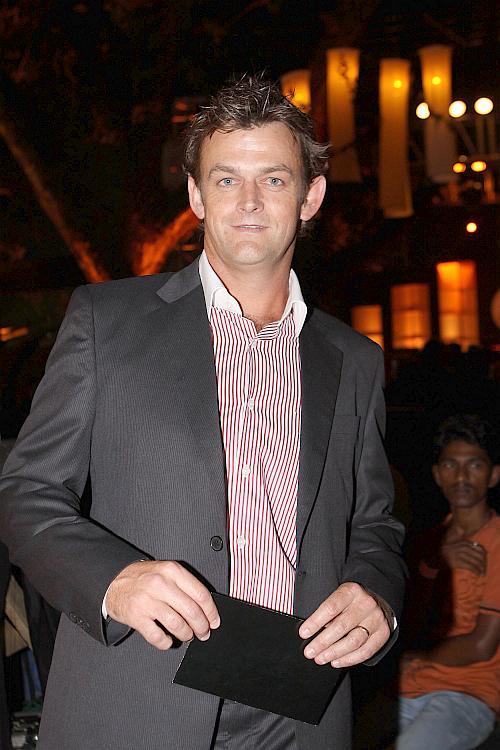 At 40, he may be the elderly statesman in the IPL full of youngsters but newly appointed coach-cum-captain of Kings XI Punjab Adam Gilchrist said it is all about shouldering responsibilities and the "buck would stop with him" as he is looking to inspire his side for a path-breaking season five.
IPL: Confident MI look to continue winning run vs Pune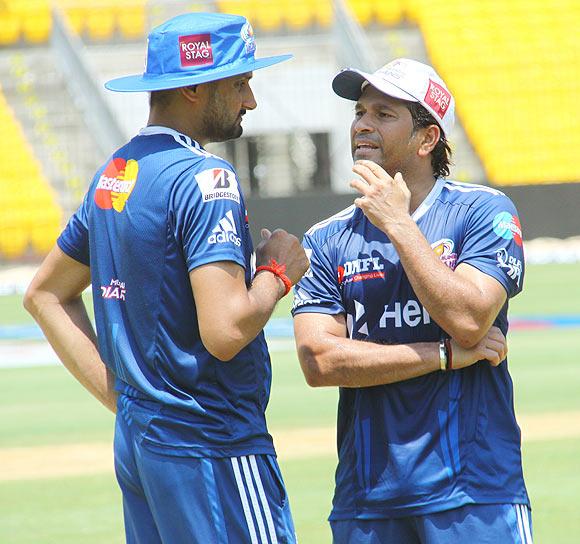 Buoyed by a comprehensive eight-wicket win over defending champions Chennai Super Kings, Mumbai Indians will be eager to continue their winning momentum when they take on a new-look Pune Warriors in their IPL match at the Wankhede Stadium in Mumbai on Wednesday.
Dhoni's run-out was the turning point: Bhajji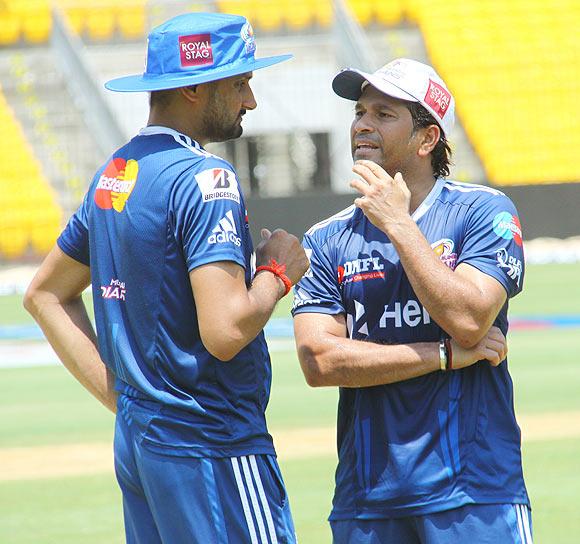 Relieved that his decision to bowl first had turned out to be correct in the final analysis, Mumbai Indians captain Harbhajan Singh said that unpredictability of the pitch made it a difficult choice at the toss as he was not sure what would have been a defendable total.
New pitch took away home advantage, reckons Fleming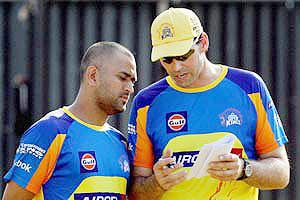 Having crashed to a humiliating eight-wicket defeat against Mumbai Indians in the IPL opener, Chennai Super Kings coach Stephen Fleming said they were done in by the lack of knowledge about the new home wicket at the M Chidambaram Stadium in Chennai.
April 04, 2012
Harsha Bhogle: Will be surprised if MI don't make semis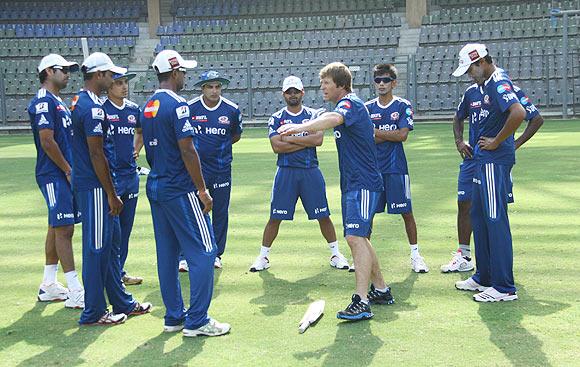 With a good pedigree of players at their disposal and a bench strength that could cause a problem of plenty, Mumbai Indians have a big chance of making the semis this IPL, writes Harsha Bhogle.
KKR, DD look to reverse fortunes with victory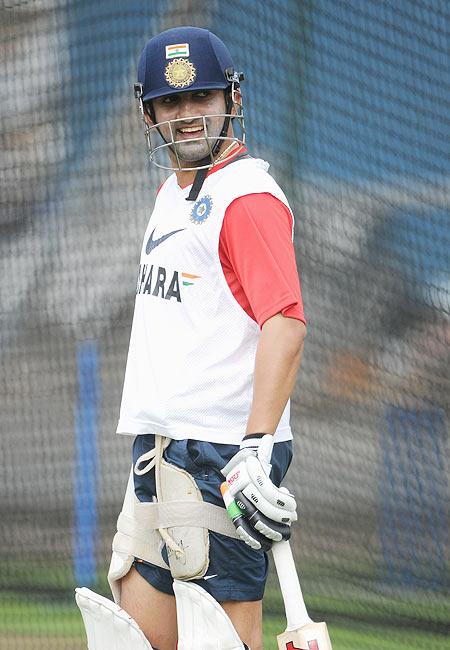 Underachievers in the last four seasons, both Kolkata Knight Riders and Delhi Daredevils would look to reverse their fortunes when they kickstart their IPL V campaign against each other at the Eden Gardens in Kolkata on Thursday.
I take my comeback as God's gift, says Irfan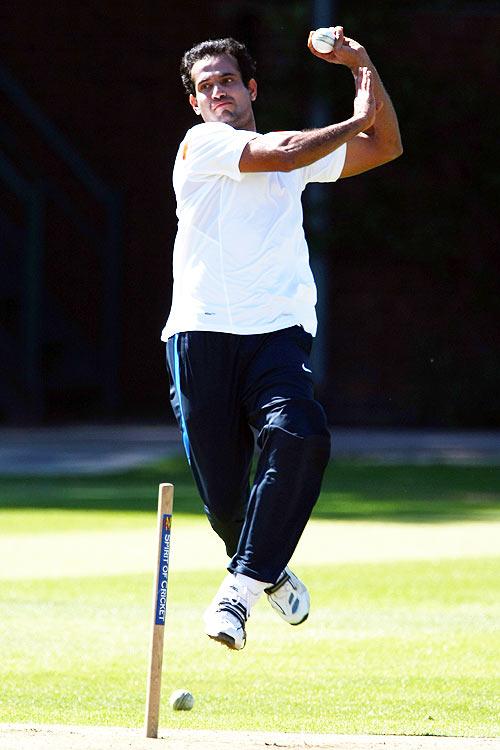 India all-rounder Irfan Pathan described his comeback to competitive cricket as a God's gift and said he wanted to utilise IPL's fifth season to get better and better.
'Problem with white ball on sub-continent tracks'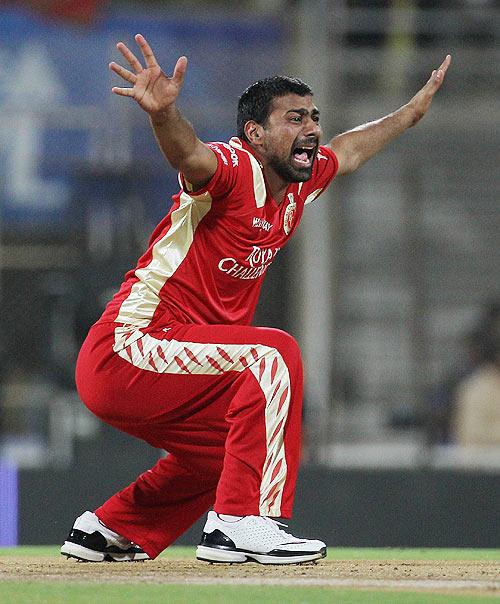 Having toiled on the flat pitches of Bangladesh in the Asia Cup last month, India medium-pacer Praveen Kumar says bowling with the white Kookaburra ball in the sub-continent is a "problem".
Targeting a result at start of IPL doesn't help: Dhoni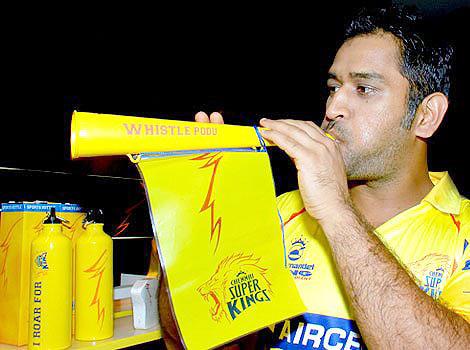 Having won back-to-back IPL titles, there is a chance for Mahendra Singh Dhoni and his 'Men in Yellow' to complete a hat-trick but 'Captain Cool' doesn't want to think too far ahead considering it's a 47-day tournament.
Can Harbhajan achieve what Tendulkar failed to?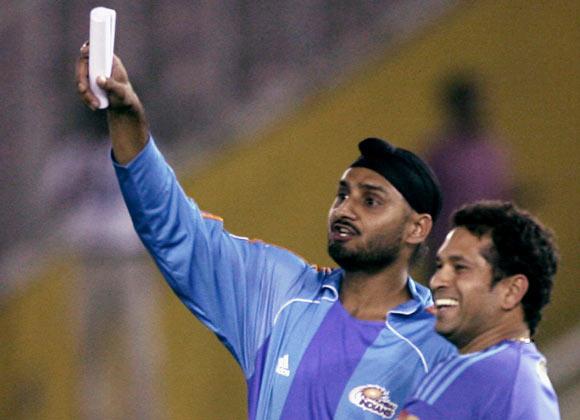 Tendulkar relinquishing his position to Harbhajan could have a two-fold effect: on the one hand it would definitely help Tendulkar, sans any responsibility (read pressure) focus solely on his batting, and, secondly, additional responsibility might just help Harbhajan get back into rhythm.
April 03, 2012
Ponting hints at separate window for IPL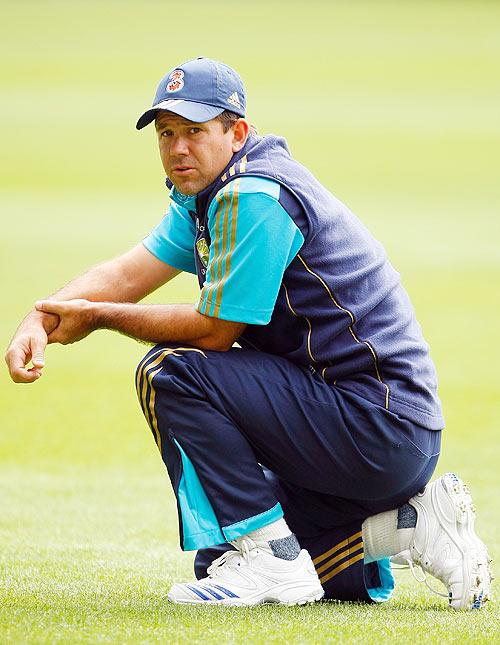 Ricky Ponting has suggested that cricket boards across the world take a leaf out of New Zealand's book and avoid scheduling international fixtures around the time the Indian Premier League (IPL) is on.
IPL: Champions Chennai eye winning start against MI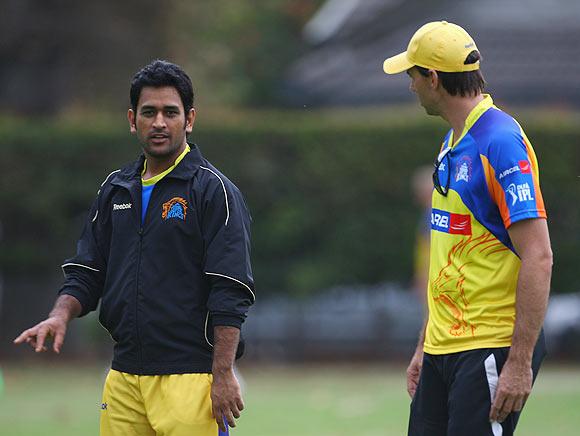 With their sights firmly set on a hat-trick of titles, defending champions Chennai Super Kings will open their campaign against last year's Champions League Twenty20 winners Mumbai Indians in the inaugural match of the Indian Premier League V commencing in Chennai on Wednesday.
IPL V: When losing out on these stars proved costly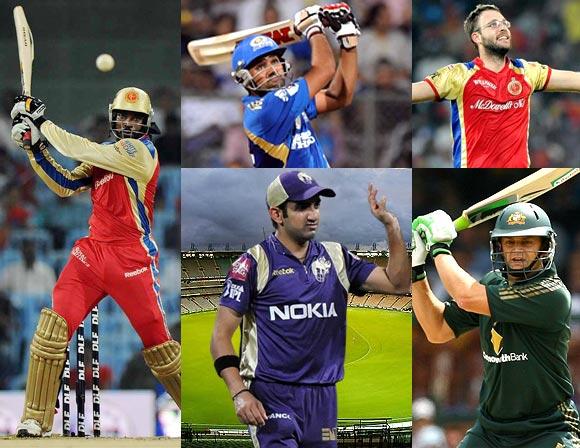 It happens on a regular basis in football. Those who follow league football can come up with plenty of examples of players who, after a productive spell with one club, are sold to another only to be at the receiving end.
The hundred-high Indians in the IPL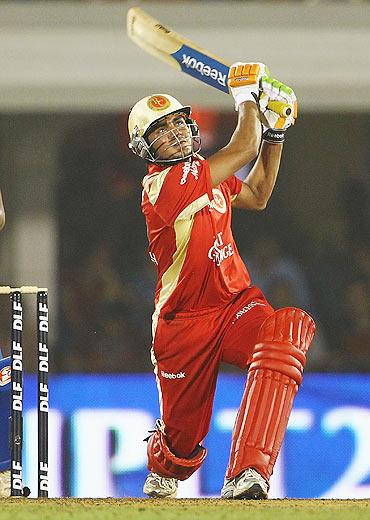 presents the six Indian batsmen who attained the three-figure-mark in previous editions of the T20 extravaganza.
April 02, 2012
IPL V: Does age really matter in Twenty20?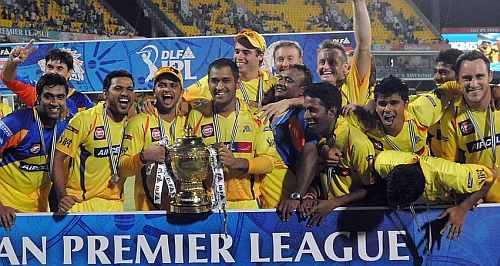 Ahead of the fifth edition of the IPL, takes a look at the oldest players to grace the tournament this year.
Tendulkar pep talk fired Yuvraj's 2011 WC success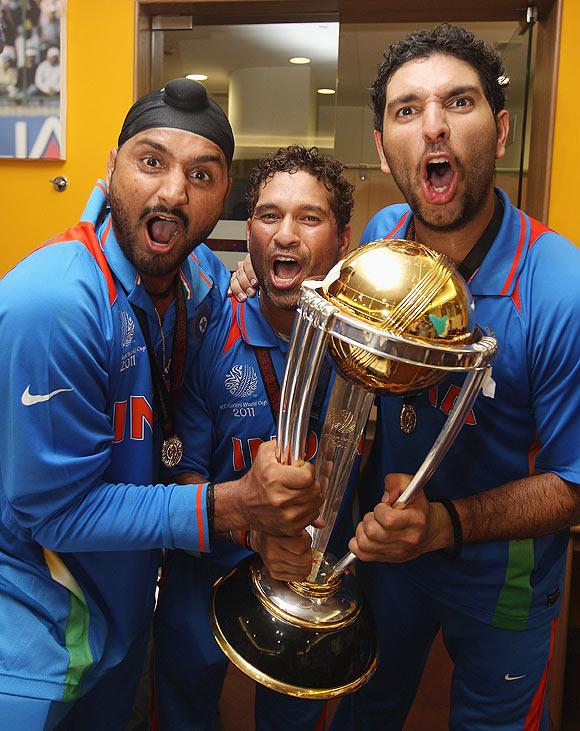 "You will matter when it matters the most" are the words that Tendulkar told Yuvraj Singh, which served as an inspiration for the dashing all-rounder during India's World Cup triumph last year.
When the Lankan Titanic ran into Iceberg Dhoni!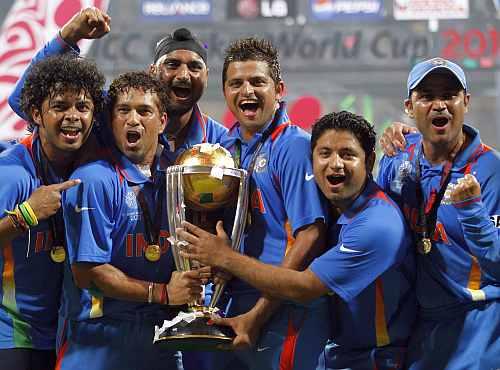 looks back at this day last year, when all of India celebrated a magnificent triumph.
April 01, 2012
It is impossible to emulate Gayle: Kohli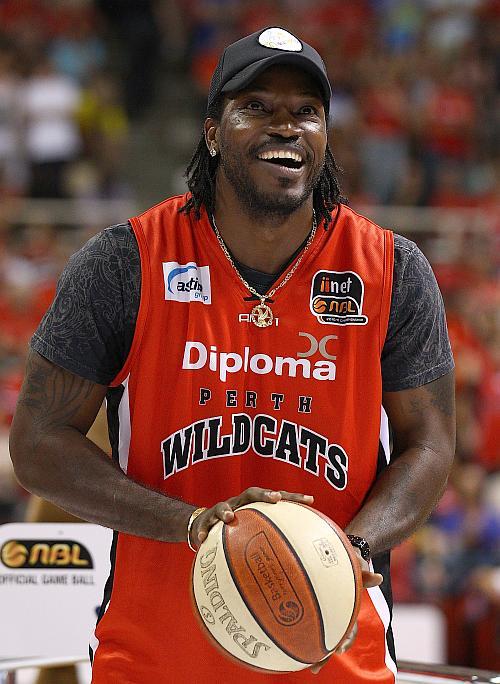 Chris Gayle is considered as one of the hardest hitting openers of the game and India vice-captain Virat Kohli feels that it's difficult to emulate the West Indian because matching his exploits is almost impossible.
A year after World Cup euphoria, India on a downhill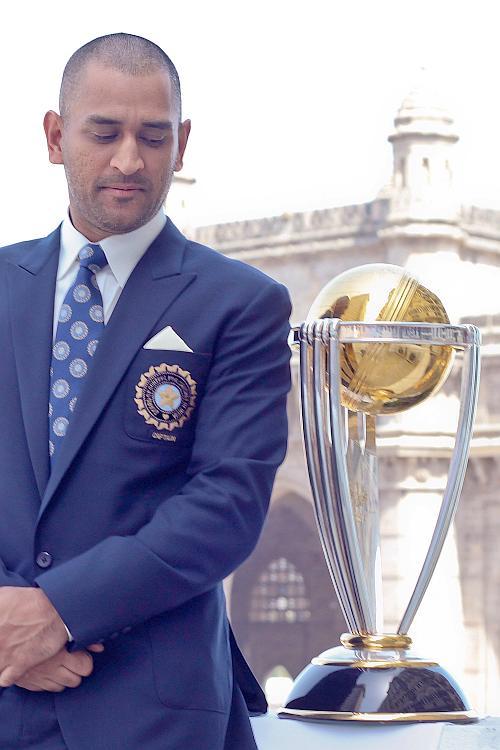 The Indian cricket team has sunk from one low to another in recent months but good memories come flashing by as the first anniversary of its epoch-making World Cup triumph falls on Monday.
Archives
March 2012
|
February 2012
|
January 2012
|
September - December 2011
|
July 2011
|
May 2011
|
March 2011
|
January 2011
|
November 2010
|
September 2010
|
July 2010
|
May 2010
|
April 2010
|
March 2010
|
February 2010