Reader
Ashwyn Sathanantham
sent us this picture from Wellington.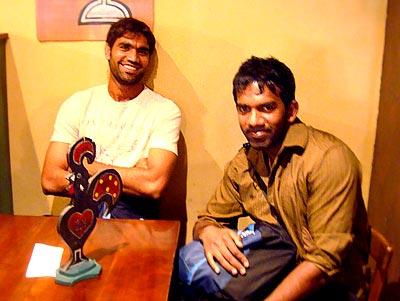 'I met Munaf Patel [Images] in a restaurant in Wellington. He is a very friendly and a down-to-earth person, as you can see from the smile on his face.
'We had a small conversation and it was nice talking to him,' writes Ashwyn.
Thank you, Ashwyn, for sharing this picture!