Home > India > Cricket > First Look


Came the moment, came Man

June 20, 2008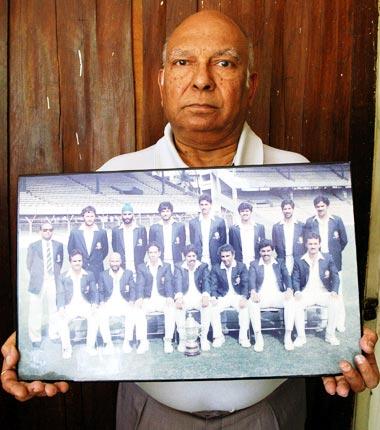 When India won the World Cup in 1983, the team had no coach, physio or a trainer. It was left to the manager, P R Man Singh, to handle all those duties. And he did it it style -- from arranging the team's practice to plotting the enemy's downfall.
Describing the victory in his book Victory Insight, Man Singh writes: 'Our dressing room at Lord's that evening was the scene of utter chaos. All sorts of people were there, shouting and celebrating. Our supporters had already arranged for a huge quantity of champagne and corks started to pop.'
'The Indians who were at Lord's swarmed the ground and were shouting for the team to appear on the balcony of the dressing room, Kapil obliged and began showering champagne on the crowd.'
The winning team members were paid Rs 12,500 each as tour money and the winning purse of 30,000 pounds was shared between them. At the end of it all, each player, including Man Singh was richer by Rs 2.5 lakh..
Photograph: Noah Seelam/AFP/Getty Images