Home > India > Cricket > Stars We Spotted


Spotted: When Irfan met Irfan

February 18, 2008



Reader Farooq Umar sent us this picture.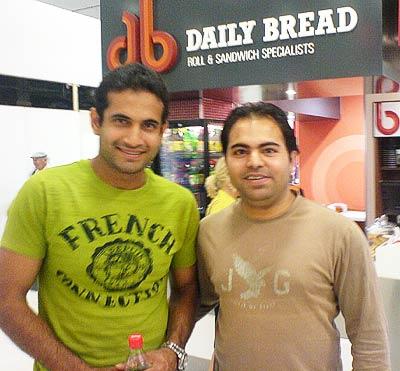 'One Irfan met another Irfan at a shopping mall in Adelaide on February 14th,' writes Umar.
'Irfan Alia, an Australian resident, was shopping with [friend] Darab where he met Irfan Pathan [Images]. He noticed that Irfan Pathan is very down to earth and of good nature.'
Thank you, Umar, for sending this photograph!
If you encounter your favourite cricket/sports personalities, please mail the photograph or video to sportsdesk@rediff.co.in. We will feature the best images or videos right here on Rediff Cricket or Rediff Sports
- Also see: More Reader photographs