Home > Cricket > Stars We Spotted


Spotted: Dinesh Mongia

May 29, 2007

Reader Abhishek Pandey sent us this picture from Delhi.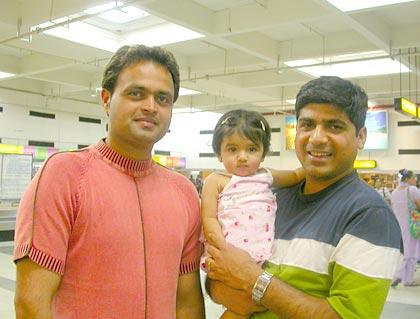 'This is a picture of my daughter Maanya and myself with Dinesh Mongia. This was taken in July 2005 at the luggage carousel at Delhi airport,' writes Abhishek.
'We had just landed from London and were awaiting our luggage when we bumped into Dinesh who had just rushed back to join the Indian team camp after playing a county match.'
If you encounter your favourite cricket/sports personalities, please send the photograph or video to sportsdesk@rediff.co.in. We will feature the best images or videos right here on Rediff Cricket or Rediff Sports.