Home > Cricket > Stars We Spotted


Spotted: Pietersen and Gibbs

May 04, 2007

Reader Kunal Goklany sent us these pictures from the West Indies.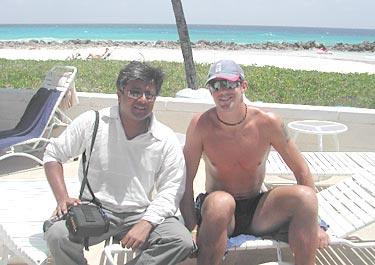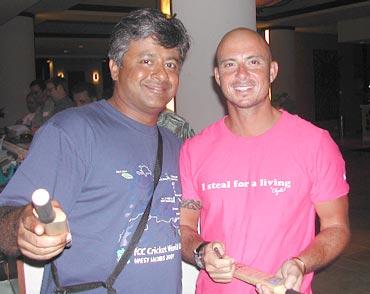 'In continuation with my luck of meeting the cricket stars, here are two pictures -- one with Kevin Pietersen who is one of the most humble cricketers I have met and the second Herschelle Gibbs who had a tremendous sense of humour,' writes Kunal.
If you encounter your favourite cricket/sports personalities, please send the photograph or video to sportsdesk@rediff.co.in. We will feature the best images or videos right here on Rediff Cricket or Rediff Sports.