Home > Cricket > Stars We Spotted


Spotted: Sunil Gavaskar!

June 18, 2007

Reader Amit Chakraborty sent us this picture from Nottingham.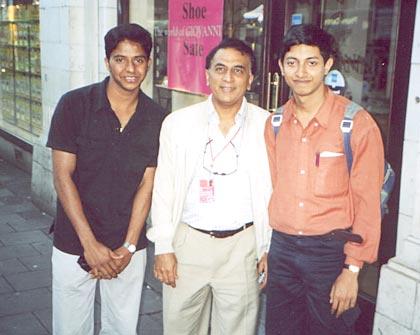 'Here is a photograph featuring cricketing legend Sunil Gavaskar [Images]. To his left is me and to the right is my friend Vijay. We met him on the street just outside the Trent Bridge stadium in Nottingham on August 12, 2002 immediately after the second Test between India and England [Images] ended in a draw,' writes Amit.
'We came out of the ground after the match to find Gavaskar walking on the street with a friend. Upon our request he generously agreed to pose with us. It will be my pleasure to share this photo with Rediff readers.'
If you encounter your favourite cricket/sports personalities, please mail the photograph or video to sportsdesk@rediff.co.in. We will feature the best images or videos right here on Rediff Cricket or Rediff Sports.