Home > Cricket > Stars We Spotted


Spotted: Dhoni in Nottingham

July 30, 2007

Reader Meghana Munj sent us this picture from Nottingham.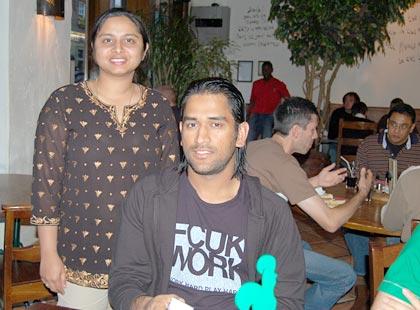 'We had been to Nando's restaurant in Nottingham city for dinner. Mahendra Singh Dhoni [Images] was accompanied by his friends for dinner in the same restaurant. He gave us an autograph and was ready to pose for photograph immediately,' writes Meghana.
Thanks Meghana!
If you encounter your favourite cricket/sports personalities, please mail the photograph or video to sportsdesk@rediff.co.in. We will feature the best images or videos right here on Rediff Cricket or Rediff Sports.