Home > Cricket > Stars We Spotted


Spotted: Karthik, Sourav, Laxman

July 16, 2007

Reader Judson Daniel sent us this picture from Hove.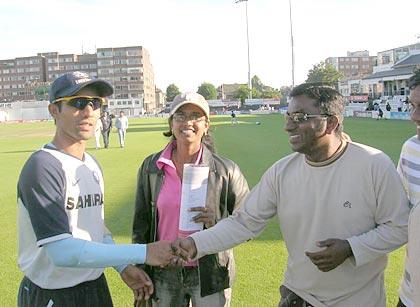 'We'd been to the India vs Sussex match at Hove on July 8, 2007. It was just an unbelievable day, a day that all our (JD, Senthil, Jaikumar, Mathy, Brindha, Shilu) dreams came true,' writes Judson.
'Dada is really pleasant and very friendly.'
Images: Dinesh Karthik (left), Sourav Ganguly [Images] (bottom, left) and V V S Laxman [Images].
Thanks Judson for sharing the photographs with Rediff readers!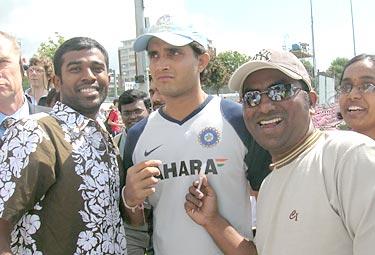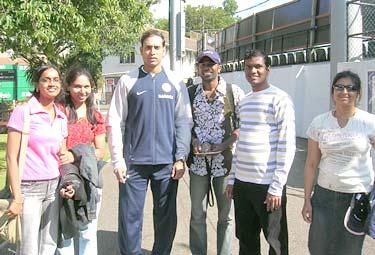 If you encounter your favourite cricket/sports personalities, please mail the photograph or video to sportsdesk@rediff.co.in. We will feature the best images or videos right here on Rediff Cricket or Rediff Sports.