Home > Cricket > Stars We Spotted


Spotted: Sourav buying a bat!

July 09, 2007

Reader Srinivas Rao sent us this picture from Hove.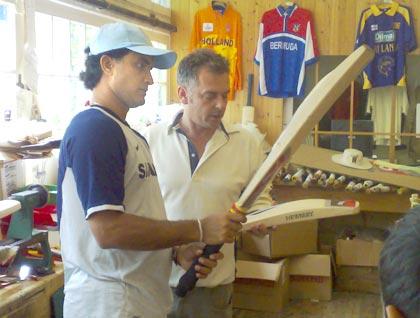 'Here is a photo of Sourav Ganguly [Images] purchasing a bat from Newbury, prior to the match against Sussex in Hove. Would appreciate if you can publish this photo on Rediff. Thanks!' writes Srinivas.
Thank you! Srini.
If you encounter your favourite cricket/sports personalities, please mail the photograph or video to sportsdesk@rediff.co.in. We will feature the best images or videos right here on Rediff Cricket or Rediff Sports.